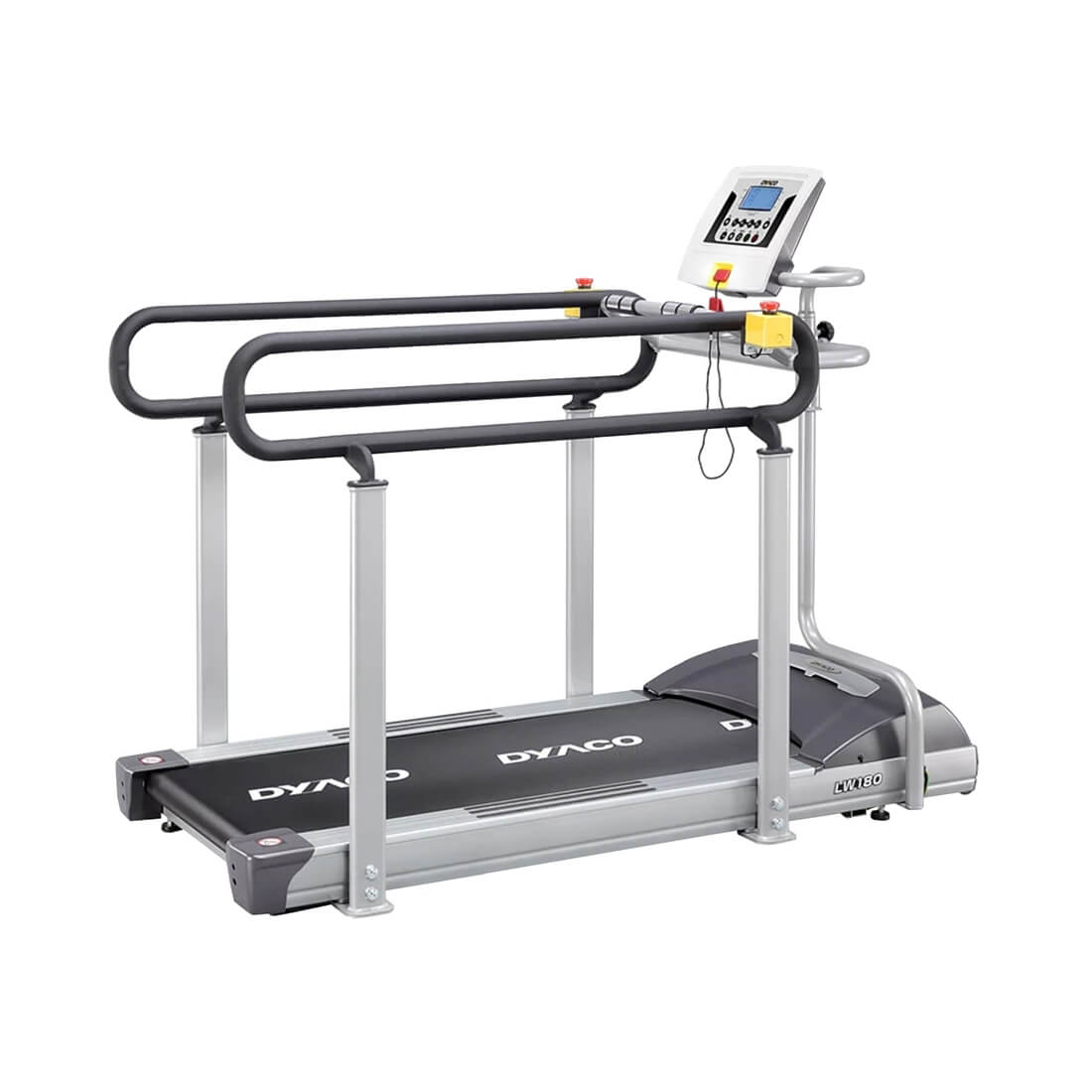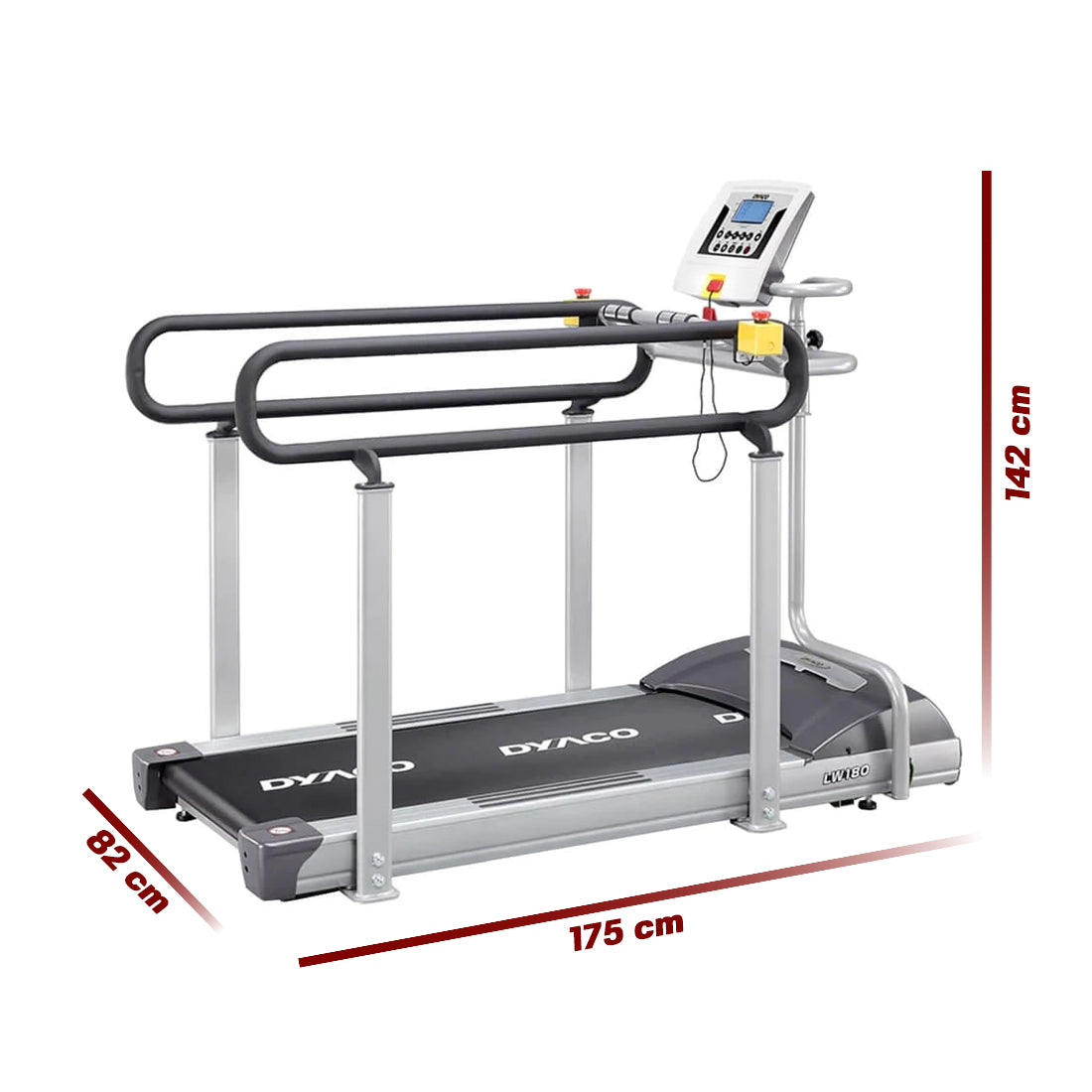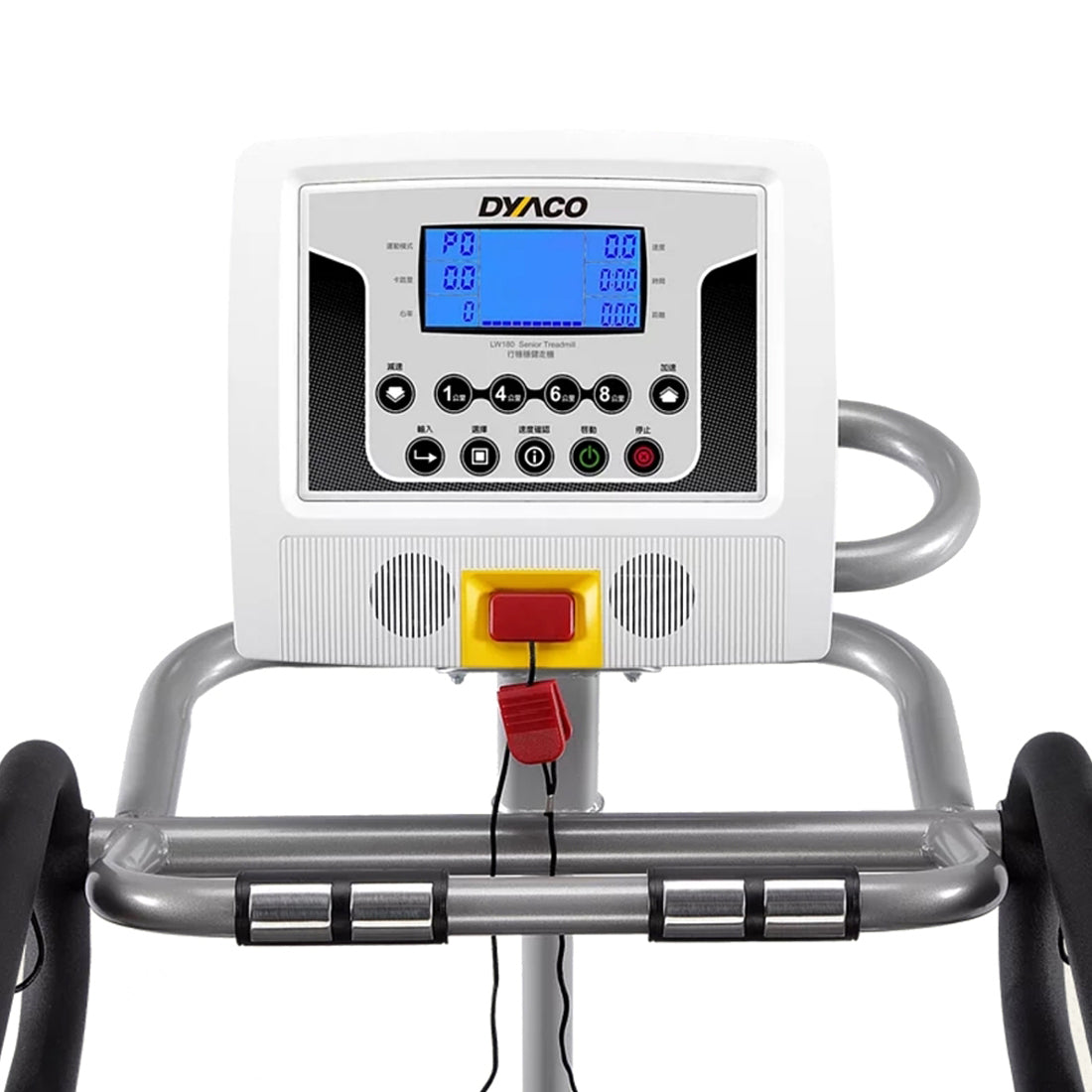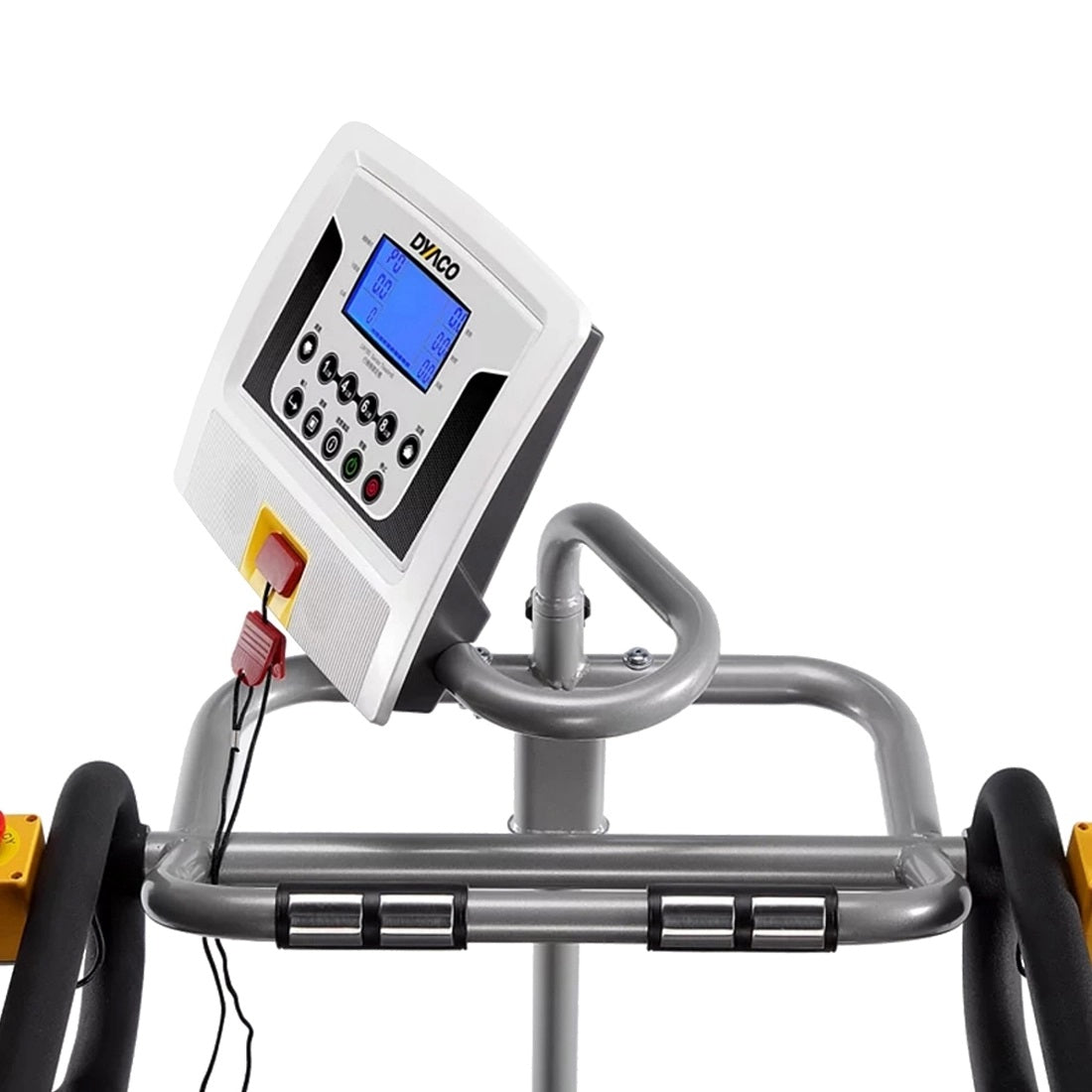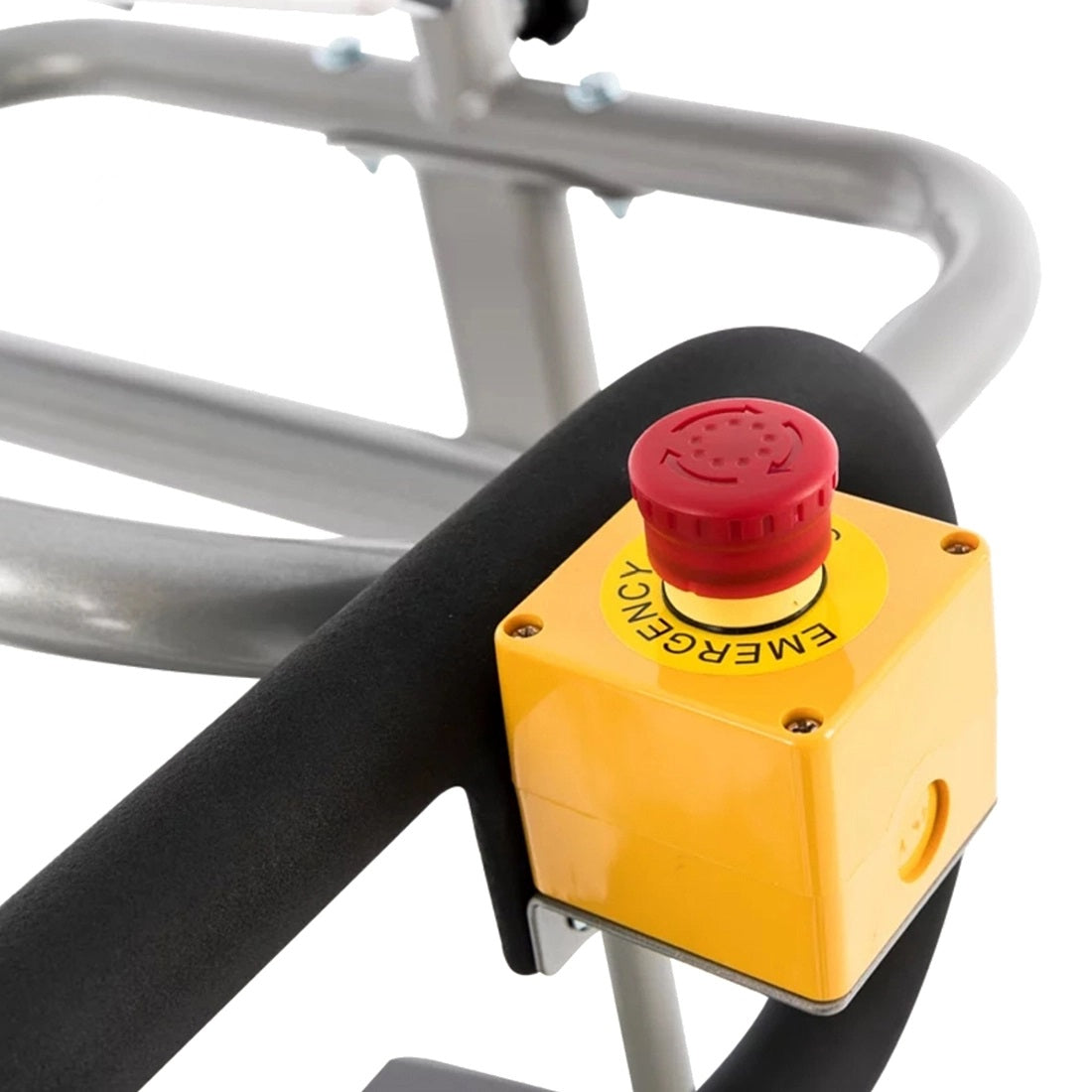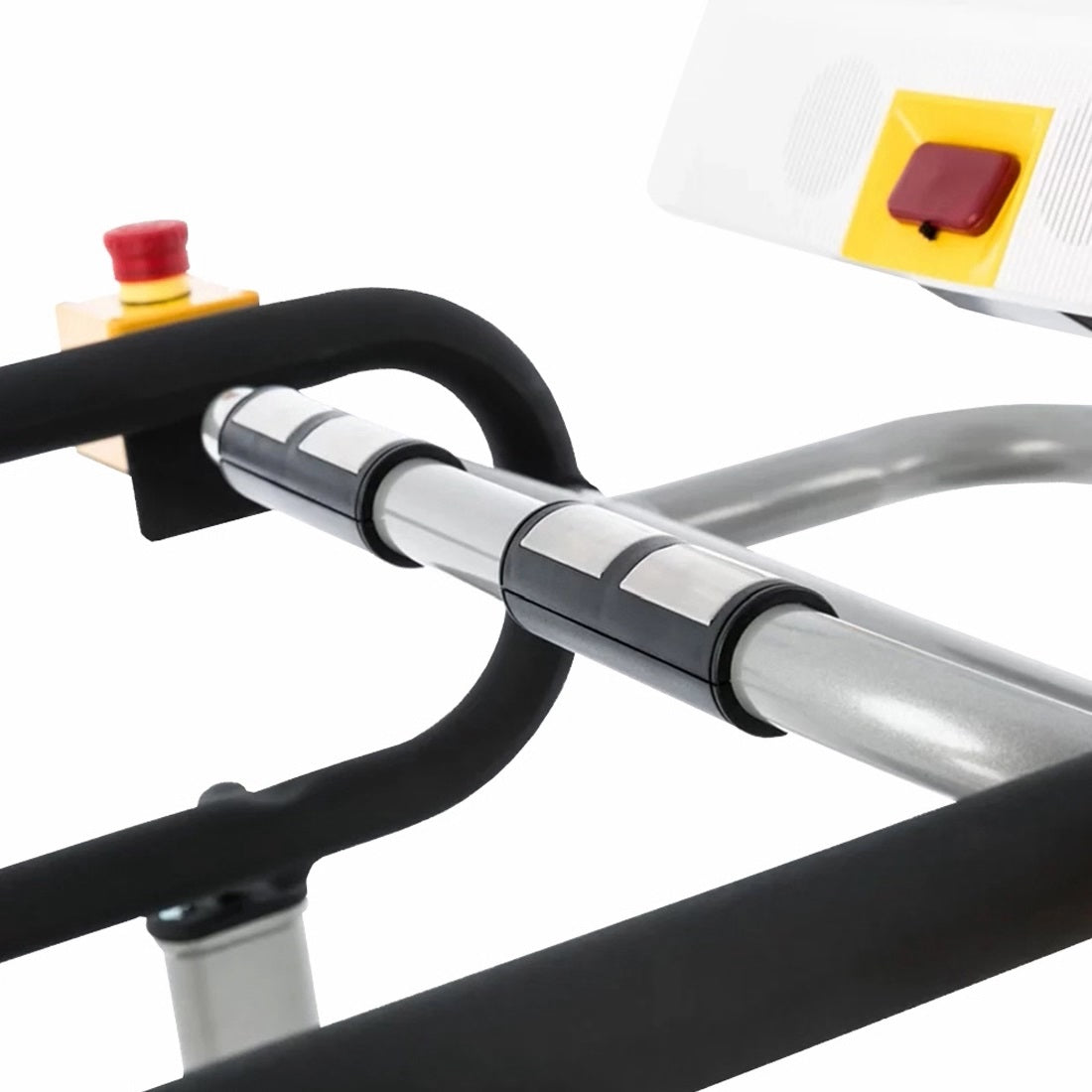 Share
Free Shipping
Get free delivery for orders above $200
A charge of $20 will be applied for orders below $200
0% Instalment Payment Plan
Applicable for the products that cost above $500
0% Interest Rate & Requires participating credit card for the plan

COD
Pay the cash at the time of delivery
Delivery & Installation schedule will be intimated
BRIGHT AND ROTATABLE DISPLAY
The console for older people has a vibrant 13.97cm blue backlit LCD display which can be rotated and adjusted. It indicates all the important elements of your walking and workout, including Time, Speed, Distance, Pace, and Calories Burnt. It also has pre-set buttons for the different speeds for ease of change of speed during your walking.
FULL-LENGTH HANDRAILS
The most important feature of the walking machine is the distinctive full-length handrails. Most equipment has either one-half or one-quarter handrails. The walking equipment's handrails cover the full length of the running belt for safety and support. Fully extended to the rear of the belt, the handrails also provide support during entry and exit from the deck of the machine.
SAFETY AT ITS COMFORT
The extra-large emergency buttons of this senior citizen treadmill provide a safe emergency stop for users with limited upper limb function. Unlike the normal machine, it has 2 large buttons, conveniently located on both sides of the handlebar. They are bright red colored for improved visibility. For user safety, it is specifically designed to resist accidental contact and has a spring-loaded "Twist Reset" for reaming. A large red emergency button or the detachment of the safety lanyard worn by the user will stop the belt immediately for maximum safety.
WIDE RUNNING BELT
The running belt of Dyaco needs to be wide enough for the heaviest, tallest, and fittest user, and the width of the running or walking area is even more pertinent for the elderly. With a width of 51cm, the elderly treadmill offers more comfort, security, and safety to the user.
LOW STEP-UP PLATFORM
The treadmill for senior citizens provides a low set up access to machine, just 10cm off the ground. It is crucial for elderly users to step up onto the treadmill without fear of tripping or slipping. It also helps them to gain confidence in using the equipment.
MODEST SPEED LEVELS
It has a low starting speed and small, precise increments; a slow start speed of 0.2km/hr and you can increase the speed in increments of 0.1km/hr. The slow start is perfect for the elderly, seniors, and for those looking to recover from injury.
SPECIFICATION
| | |
| --- | --- |
| Brand Model | Dyaco LW180 |
| Frame Style | Non-Folding |
| Drive Motor | 1.5CHP AC Motor |
| Console Display | 14cm Blue Backlit LCD Display |
| Speed Range | 0.2 - 8km/hr |
| Incline | 1,4,6,8 Levels |
| Programs | Manual, Hill, Fat Burn, Interval & HRC Programs |
DIMENSION
| | |
| --- | --- |
| Running Surface | 127 (L) X 51 (W) cm |
| Set-Up Dimension | 175 (L) X 82 (W) X 142 (H) cm |
| Product Weight | 140kg |
| Max. User Weight | 180kg |
WARRANTY
| | |
| --- | --- |
| Frame | Lifetime |
| Motor | 5 Years (Residential) & 3 Years (Commercial) |
| Running Belt & Deck | 2 Years |
| All Other Parts | 1 Year |
| Labor | 1 Year |
Q: Searching treadmill for elders in my family? Whether it's the best choice?
Answer
Yes, our Dyaco treadmill is specially designed for elders and senior citizens to help in their walking. Our elder treadmill consists of a low-speed start-up to help elders to start walking, extended handrails to give hand support, and a low-level step-up platform on the running deck for easy get and down without looking for help. Additionally, a 1.5CHP AC motor should come to life.
Q: How safe is the treadmill when it comes to senior citizens?
Answer
Most of the running machines you looked at may only have either one-half or quarter handrails, but our treadmill for elders is constructed with full-length handrails to provide excellent safety and support to elder people. Moreover, you can check this handrail for the length of the running deck, so it prevents accidental falls or slips.
Q: Is there any emergency stop options on the treadmill?
Answer
We're concerning more about elder safety than you, so we made a sole treadmill with extra-large emergency buttons on both sides, so that it's easy for them to make use of buttons. To enhance the visibility of this button, our well-qualified engineers choose red on a yellow combination. For maximum safety reasons, we also attached the lanyard worn and stopped the belt to halt the motorized treadmill.
Q: What running programs are on the treadmill for elders?
Answer
When it comes to the programs, senior people need only fewer and simple programs for their walking. So, planned for Manual, Hill, Fat Burn, Interval & HRC Programs and inserted them into the walking assistance. These programs are simple but most effective for elders to attain their goals.
Q: What is the speed level of this treadmill? Is this ok for seniors?
Answer
The speed of a treadmill ranges from 0.2 to 8km/hr, which is more than enough for seniors to walk on the machine. There is an up and down button, on the 14cm Blue Backlit LCD Display console to set the speed that one wants to do walking. Having more speed may result in accidental injuries or low speed leaves pain in joints. Thus, the speed level of the treadmill is 100% ok for your seniors.
Q: What is the weight capacity of the treadmill?
Answer
The maximum weight capacity of our non-folding treadmill is 180kg surely enough option when it comes to weight. Using heavy-duty construction along with 127 (L) x 51 (W) cm Running Deck size makes it worth for treadmill price. You can choose this product for both residential and commercial requirements.
Best for rehabilitation
Designed with low height step-up platform, full-length side handrails, emergency stop button, this one let my senior citizens in my family to walk without any fear or hesitation in falling off. Also those who needs rehabilitation, then this treadmill suits and satisfies the purpose.
Thank you for choosing solefitness.sg
Must Buy for your loved ones
The right and best treadmill for elders and senior citizens.
Thank you for choosing solefitness.sg
Finest treadmill for senior people
I bought this treadmill for my mom and she is loving this treadmill. The side hand rails are very much useful in staying stable while walking and provides great support. Even you can also buy for your family's elder people. Nice one!
Thank you for choosing solefitness.sg
Love the Emergecny Stop
My mom cant able to go for an outdoor walking routine and she really needs some worthy replacement for her daily routine. While thinking of that and I just came across this treadmill in my internet search. Placed an order and the product got delivered and installed. After started working with this, my mom enjoys this more than the outdoor walking. The emergency stop button is much useful for elders.
Thank you for choosing solefitness.sg