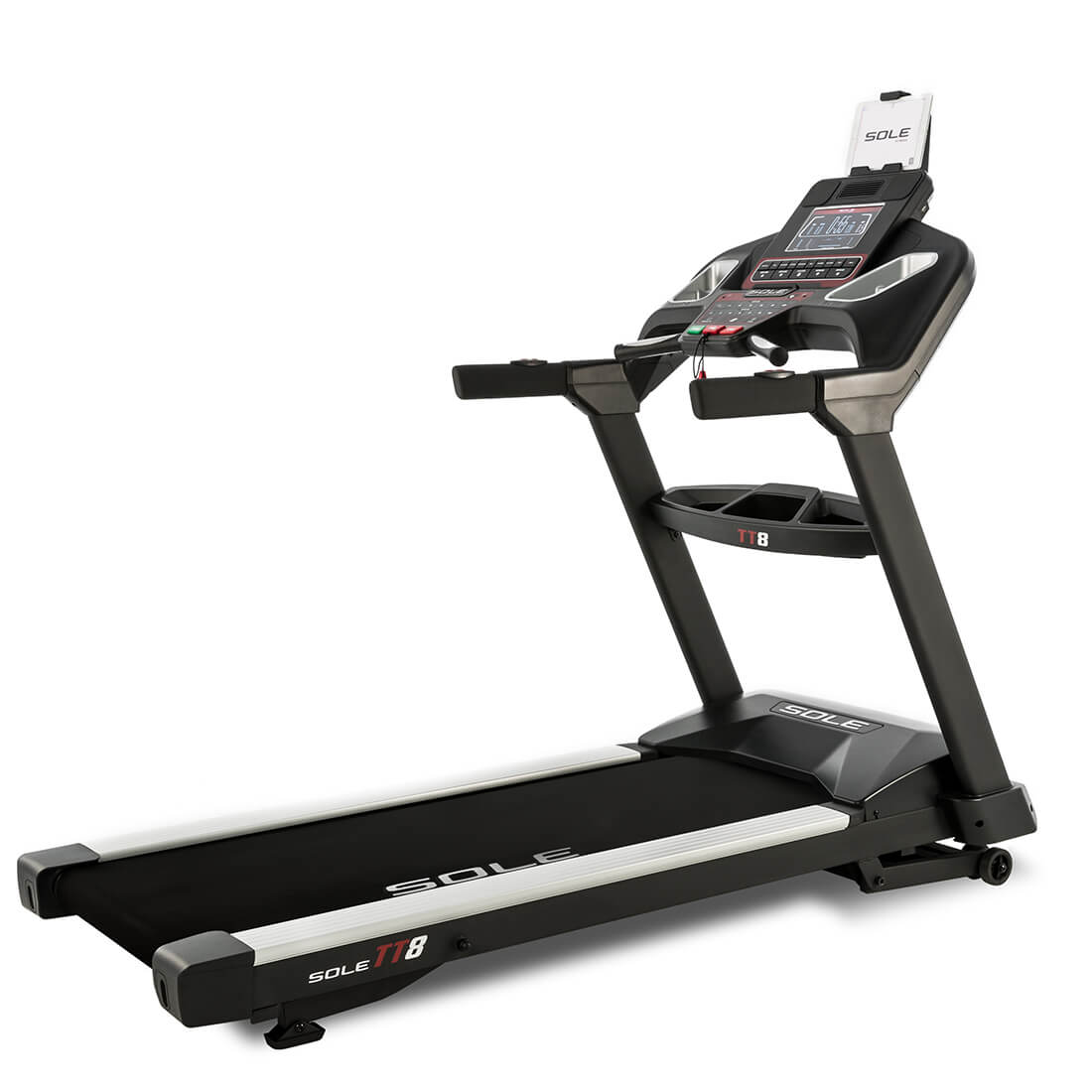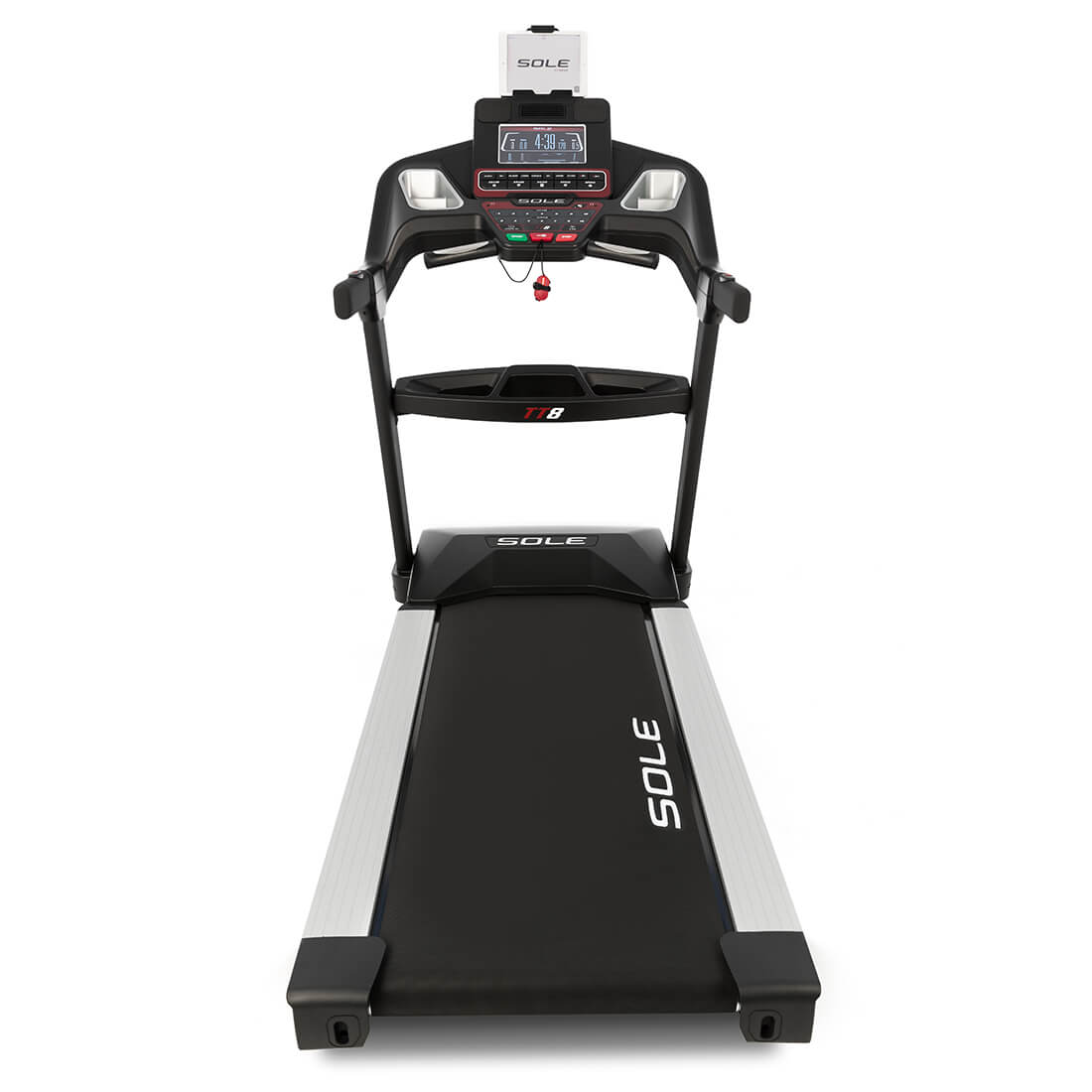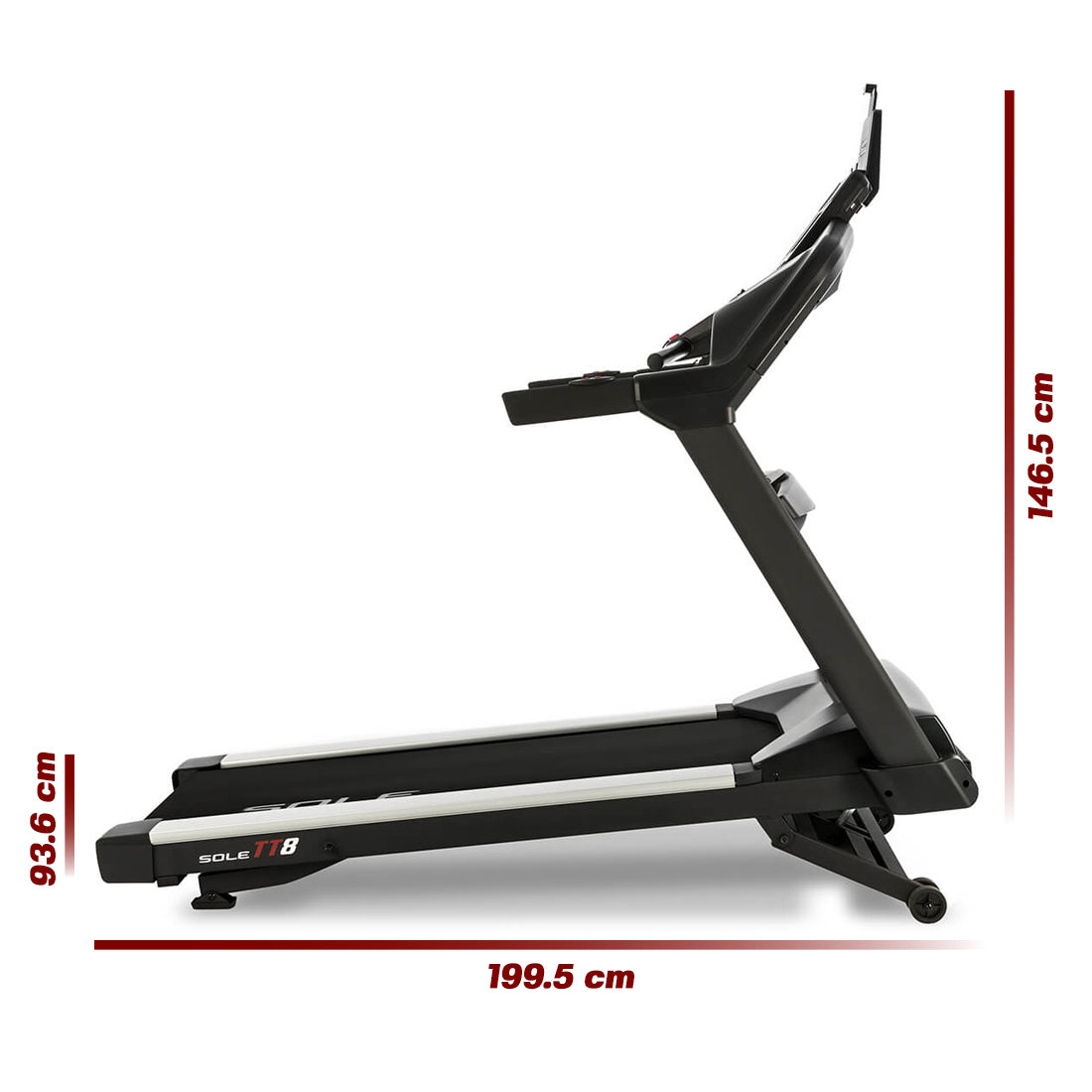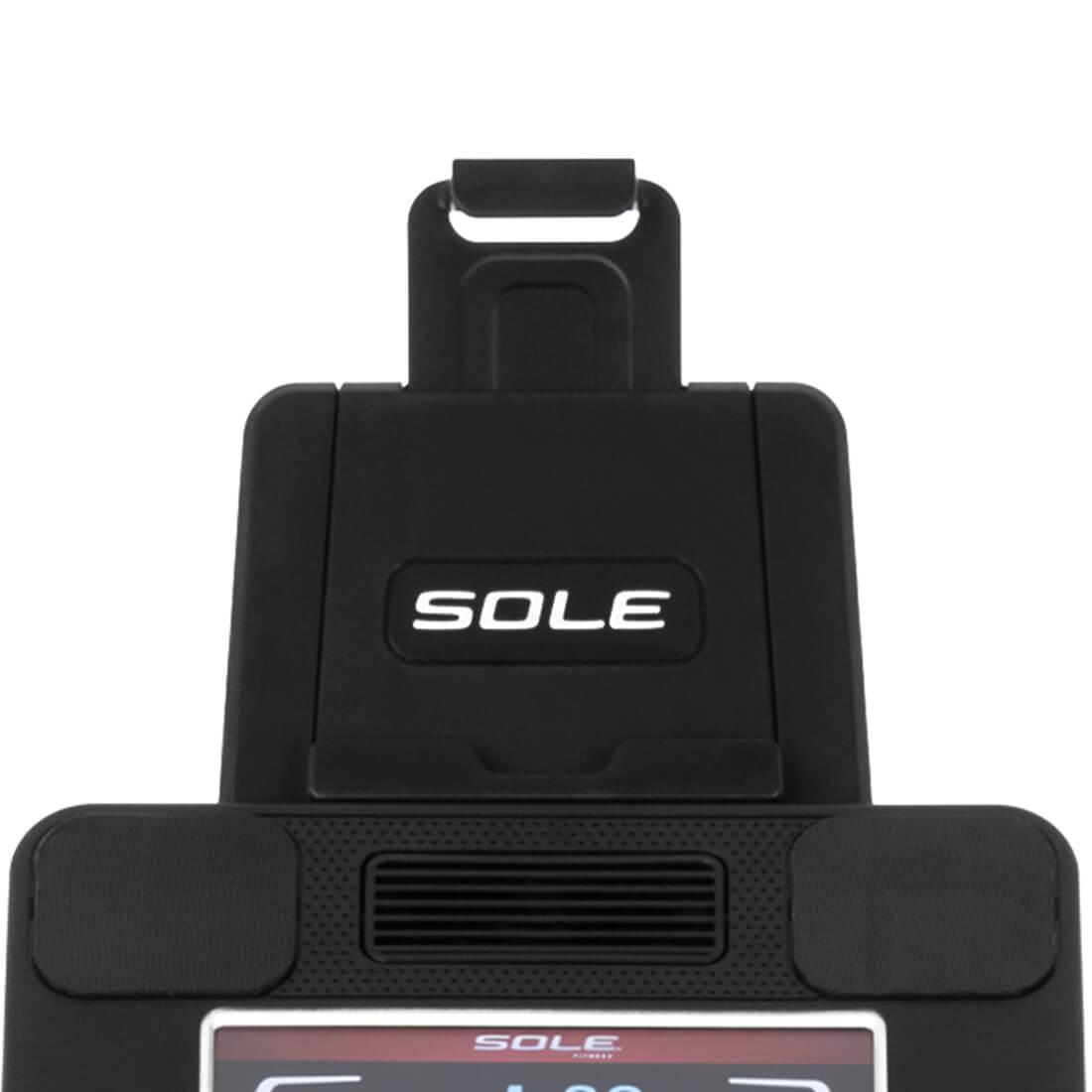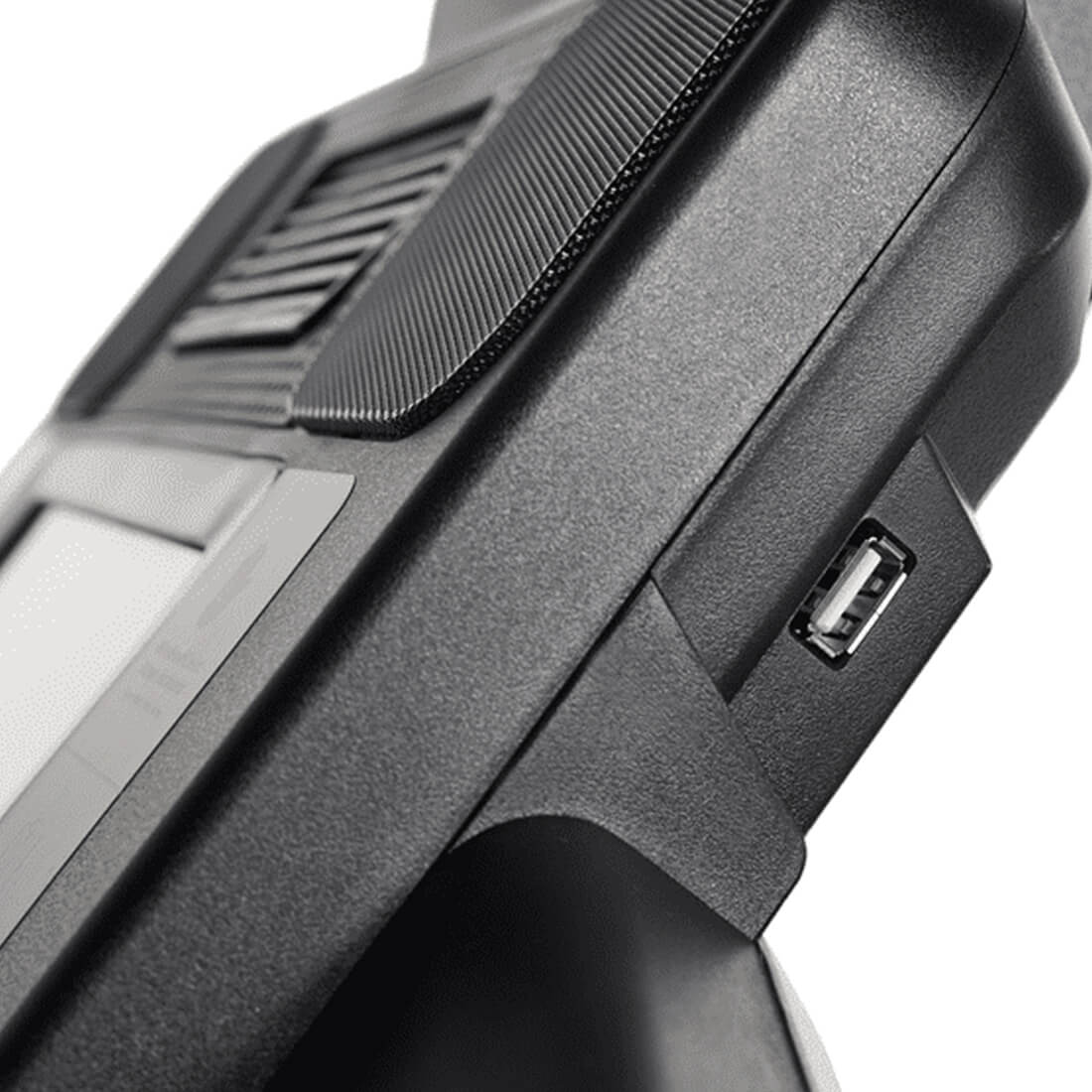 Share
Free Shipping
Get free delivery for orders above $200
A charge of $20 will be applied for orders below $200
0% Instalment Payment Plan
Applicable for the products that cost above $500
0% Interest Rate & Requires participating credit card for the plan

COD
Pay the cash at the time of delivery
Delivery & Installation schedule will be intimated
PRIMAL STRENGTH
The Sole treadmill is a non-folding treadmill with industry-grade design and commercial quality built. With heavy-duty construction, the frame is sturdy enough to support users up to 180kg and sits firmly on your floor for maximum support. The steel beams, side rails, and uprights make the Sole TT8 commercial treadmill a hearty, durable training tool and offer any runner uncompromising quality for years and years of use.
3HP AC MOTOR
The main difference between the Sole TT8 and Sole TT8(AC) is its motor. As the name indicates, our TT8(AC) has a high-torque and most efficient 3HP AC motor. By using a more powerful current this AC motor provides continuous duty performance and also reduces power line disturbances. The exercisers who want to run continuously for a long time, then this must be a perfect choice.
REFINED DISPLAY
Presenting the most robust and clearest screen on the market; the 25.6cm TFT LCD Display. Readouts provided to the users with helpful information, such as Speed, Pace, Calories burned will be at their clearest and largest for maximum comfort and ease of access. This message board is also able to recap an entire workout and allow you to see the progress you've made.
DECLINE FEATURES
A unique feature of the TT8 AC treadmill is the ability to simulate running on a downward decline, in addition to the regular incline feature that most treadmills have. This can be electronically adjusted to a -6% decline to stimulate for rolling hill training, downhill conditioning, and gentle training for knees and quads. The decline feature allows the user to work for different muscle groups as well as simulate outdoor running and this feature is invaluable to individuals who are training for marathons or uneven terrain.
2-PLY BELTS
The TT8 treadmill has a perma-waxed reversible deck, with 7.6cm crowned rollers. The TT8 (AC) also comes standard with double woven 2-ply belts; two rubber layers over a middle PVC layer with a nylon backing that roll over the deck and a roller that adds even more to the feel as well as longevity.
SMOOTH AS VELVET
The rubber provides durability; the PVC stops the belt from over-stretching and the nylon provides a smooth static free surface to glide over the deck and rollers. The entire belt is thus, engineered on a similar premise to the soles in running shoes.
HEART-RATE MONITORING
The Sole TT8 also has two separate heart rate programs. The heart-rate programs automatically calculate your recommended target range based on your age. So, you can be assured of the most efficient and safest workout possible all of which from just holding the metallic rests at each side. A wireless chest strap heart rate monitor comes included in the package.
PREMIUM COMFORT
Users want to have the freedom of increasing speed and incline quickly, then our sole fitness treadmill has easy-access buttons. The display features quick speed/incline buttons along the sides of the LCD making it extremely convenient and easy to control and maintain your workout.
USB PORTS
The TT8 commercial treadmill has Bluetooth Audio Speakers that enable you to listen to music from your smart devices through the speakers on the console. An integrated tablet holder gives you the freedom to use your smart devices to watch shows or follow your workout routines. Even a USB Port is inbuilt for you to charge your smart devices while working out.
COMPATIBLE APPS
This is compatible with the following fitness Virtual Apps. Connecting the equipment to the Sole Fitness App let the user view current workout data in three different Display screens on the device. Sole App can be exported to the third-party apps Kinomap, Fitbit, Health & Map My Fitness. Garmin App can be imported to the Sole Fitness App. Integrating with virtual cycling Zwift App enables users to ride, train and compete in a virtual world. The Strava App is the GPS enabled virtual cycling App that lets you track the ride, share photos and join challenges.
SPECIFICATION
| | |
| --- | --- |
| Brand Model | Sole TT8(AC) |
| Frame Style | Non-Folding |
| Drive Motor | 3HP Industrial AC Motor |
| Console Display | 25.6cm TFT LCD Display |
| Speed Range | 1 - 22km/hr |
| Decline / Incline | -6 - +15 Levels |
| Programs | 6 Pre-set, 2 Custom & 2 HRC Programs |
DIMENSION
| | |
| --- | --- |
| Running Surface | 152 (L) X 56 (W) cm |
| Set-Up Dimension | 199.5 (L) X 93.6 (W) X 146.5 (H) cm |
| Carton Dimension | 212 (L) X 92 (W) X 44 (H) cm |
| Product Weight | 146.5kg |
| Max. User Weight | 180kg |
WARRANTY
| | |
| --- | --- |
| Frame | Lifetime |
| Drive Motor | 5 Years (Residential) & 3 Years (Commercial) |
| Running Belt & Deck | 2 Years |
| All Other Parts | 1 Year |
| Labor | 1 Year |
Q: Is this the ideal choice for commercial fitness resolution?
Answer
With high-quality industrial motors such as 3HP and heavy-duty steel-made construction, the TT8(AC) treadmill is at the top of the class in the fitness world. Amongst, the speed of a treadmill ranges from 1 – 22km/hr that more than enough for people of all ages and all purposes. Hence, this is definitely the ideal choice for all commercial fitness resolutions.
Q: Want to know the guarantee details of parts of the treadmill?
Answer
Depending on the place or purpose, we can warranty our sole treadmill motor for 3 to 5 years. For instance, if you're buying a running machine for residential use, then can acquire up to 5 years of assurance, whereas you got 3 years of a lifetime for commercial reasons. For guarantee details of other parts check below:
| Frame | Lifetime |
| --- | --- |
| Running Belt & Deck | 2 Years |
| All Other Parts | 2 Years |
| Labour | 2 Years |
Q: Can I customize the program for my next level of workout?
Answer
Yes, you can customize two programs to move on to the next level of your fitness journey. Meanwhile, our commercial treadmill already has 6 pre-set programs for you to make use and you can also add 2 HRC programs along with a customized program to appreciate the full-fledged form of an auto treadmill.
Q: Can I fold this treadmill to save space in my gym?
Answer
No, you can't able to fold and store this machine when not used because of its non-foldable frame design. Singapore sole fitness engineered the declined treadmill, especially for commercial ready-to-use persistence, but this is also a portable treadmill and doesn't need a large space to accommodate, so suitable for personal use too.
Q: What is the size of the running surface?
Answer
The size of a premium soft cushioned running surface in the inclined treadmill is 152 (L) X 56 (W) cm which is plentiful for users of different sizes and shapes. Furthermore, the maximum permissible weight is 180kg, which is more than enough to cover all runners performing on the electric treadmill.
Q: Is there any distance between the treadmill and the ground? Or, mounted directly on the floor?
Answer
No, our commercial fitness treadmill is not directly furnished on the floor and there is a distance between the treadmill and the ground. The fitness tool running surface is placed 21cm above the ground.
Q: Want to know more about the treadmill dimension to pick a perfect place?
Answer
knowing dimension from all angles is better to choose a perfect place and prevent struggles during a workout session. The below table clearly shows the dimension details.
| | |
| --- | --- |
| Running Surface | 152 (L) X 56 (W) cm |
| Set-Up Dimension | 199.5 (L) X 93.6 (W) X 146.5 (H) cm |
| Carton Dimension | 212 (L) X 92 (W) X 44 (H) cm |
| Product Weight | 146.5kg |
| Max. User Weight | 180kg |
Buy It!
I have been using this treadmill for about 6 months and its working great without any issues. I am loving it quiet operation and the user-friendly console.
Thank you for choosing solefitness.sg
Budget Friendly
One of the best treadmills I have ever had in this price range. It is solid, durable and works great.
Thank you for choosing solefitness.sg
Easy to Use Console
High performance machine with large running surface, powerful motor, and easy to operate console controls. This is a great option for families with multiple users.
Thank you for choosing solefitness.sg
Highly Recommended
Its quiet, fan works great and the workout programs fits my lifestyle. Wonderful Machine
Thank you for choosing solefitness.sg
Continuous Duty Machine
The main thing I liked in this treadmill is its motor. Unlike DC motor, this treadmill has the AC motor which runs continuously for a long time for serious runners like me. Just buy it without any second thought.
Thank you for choosing solefitness.sg