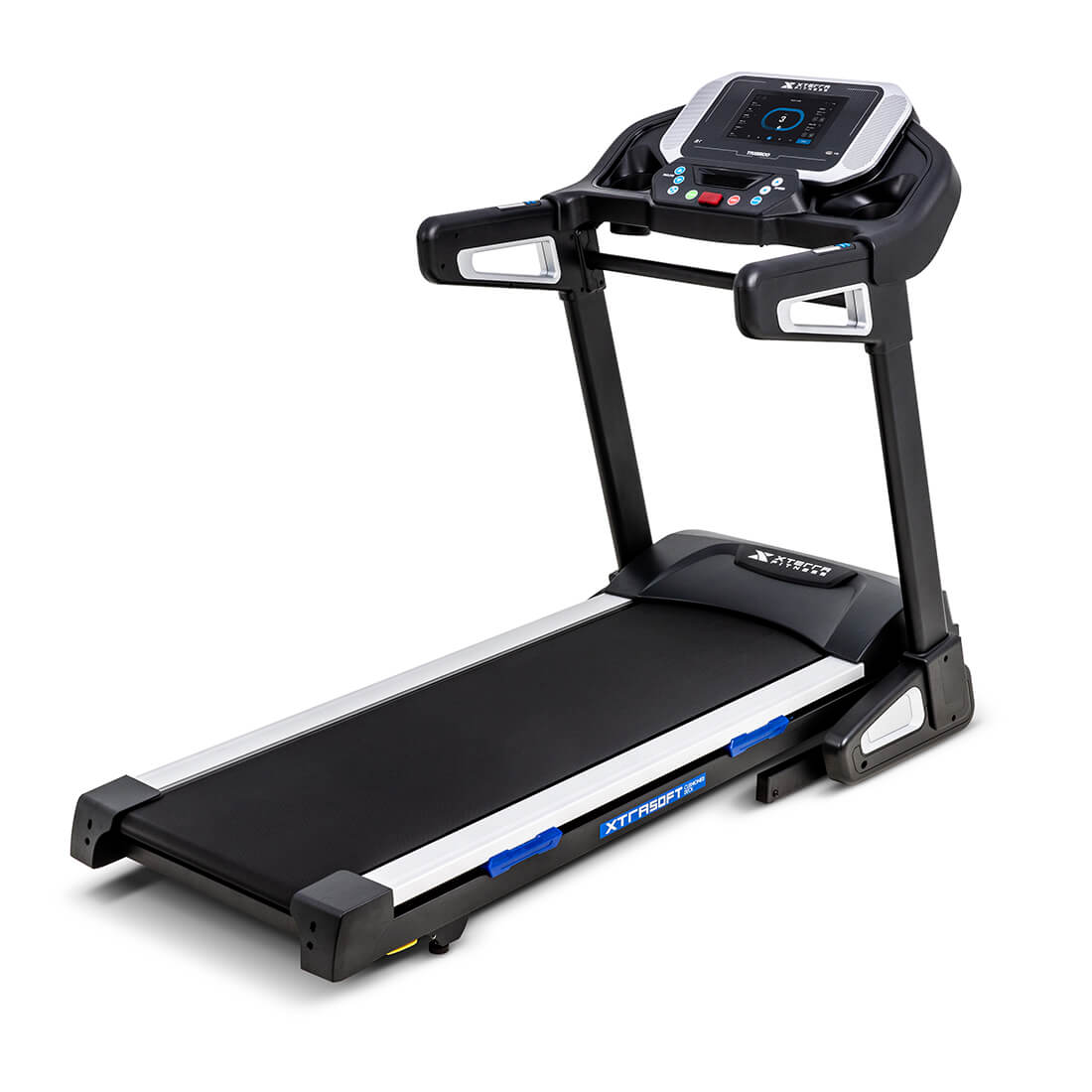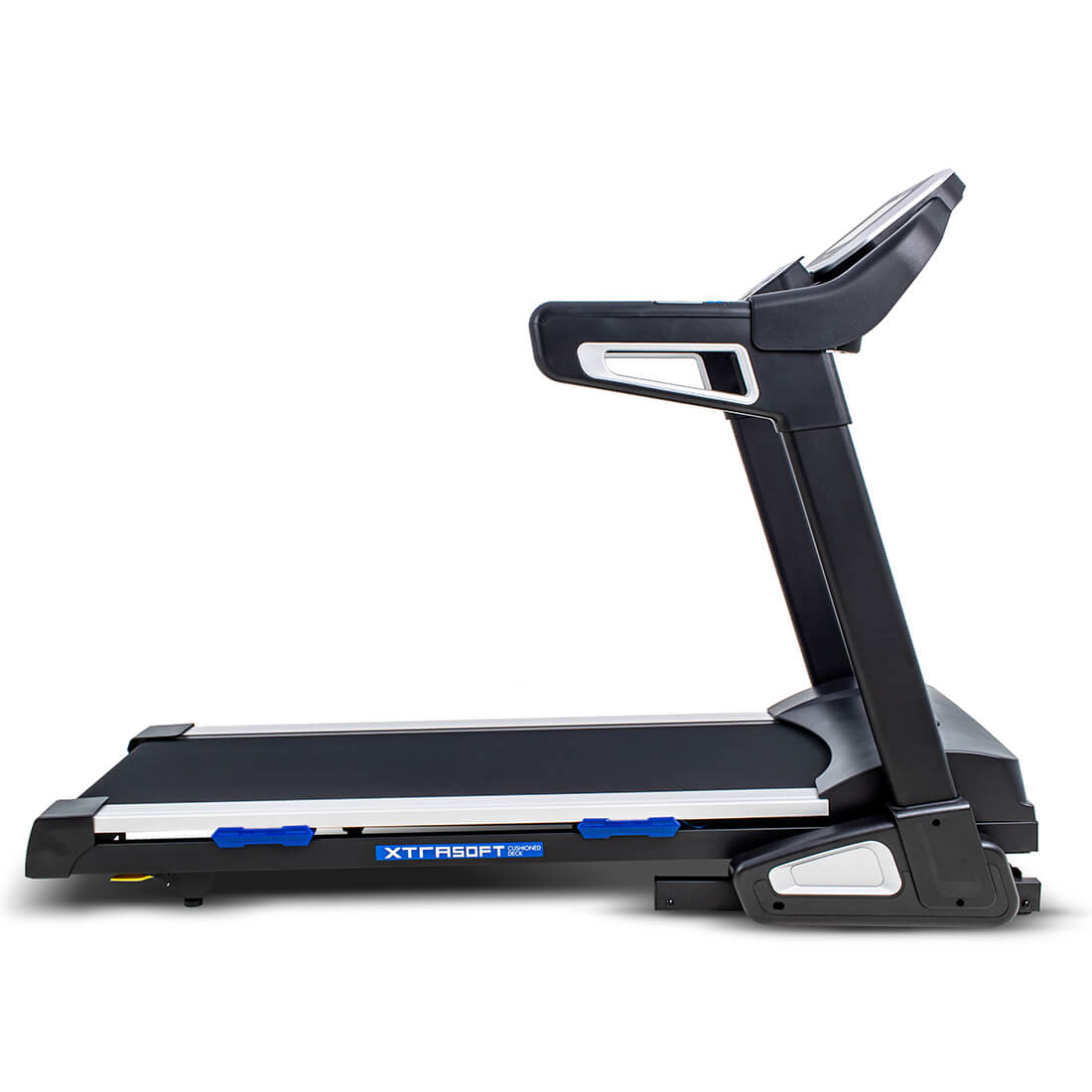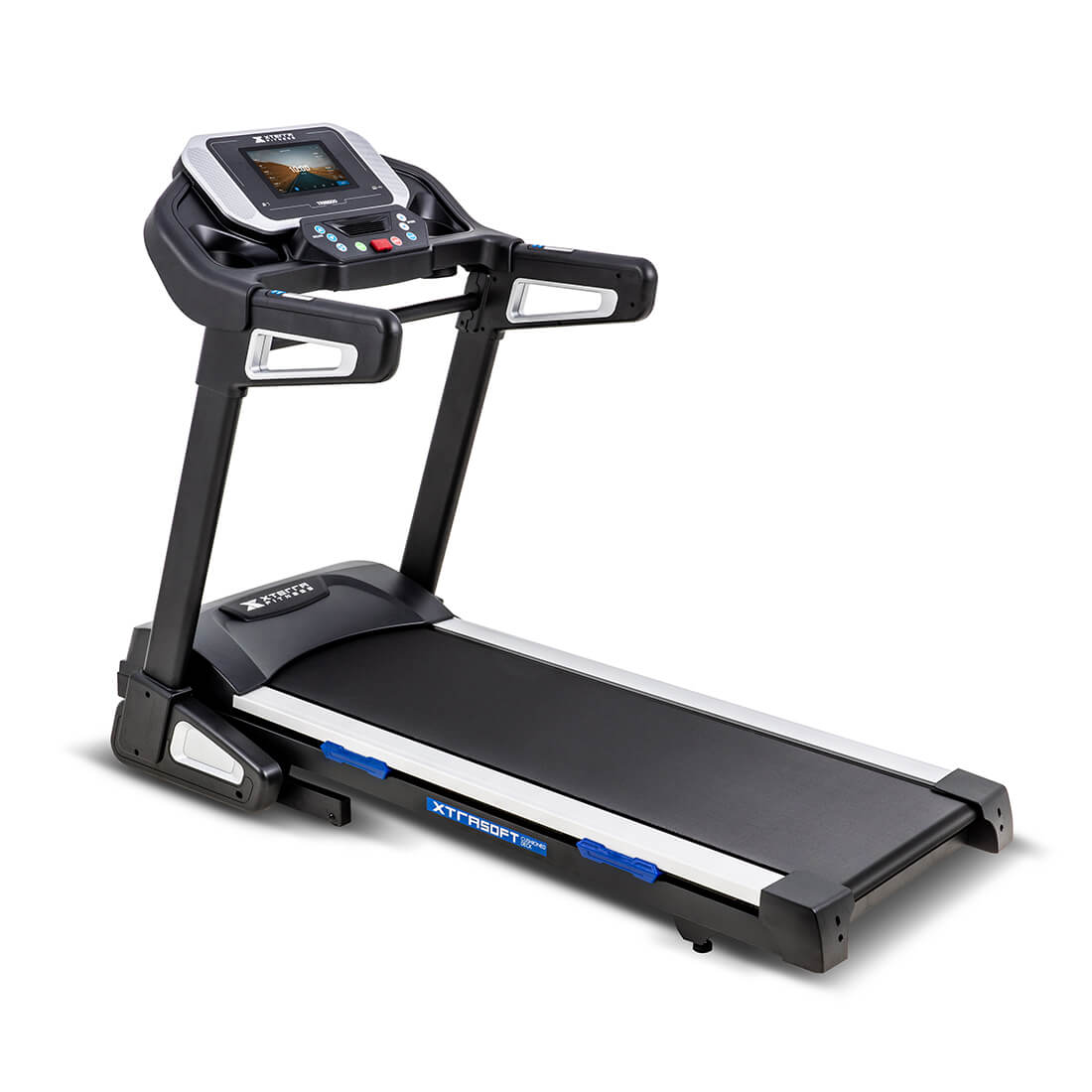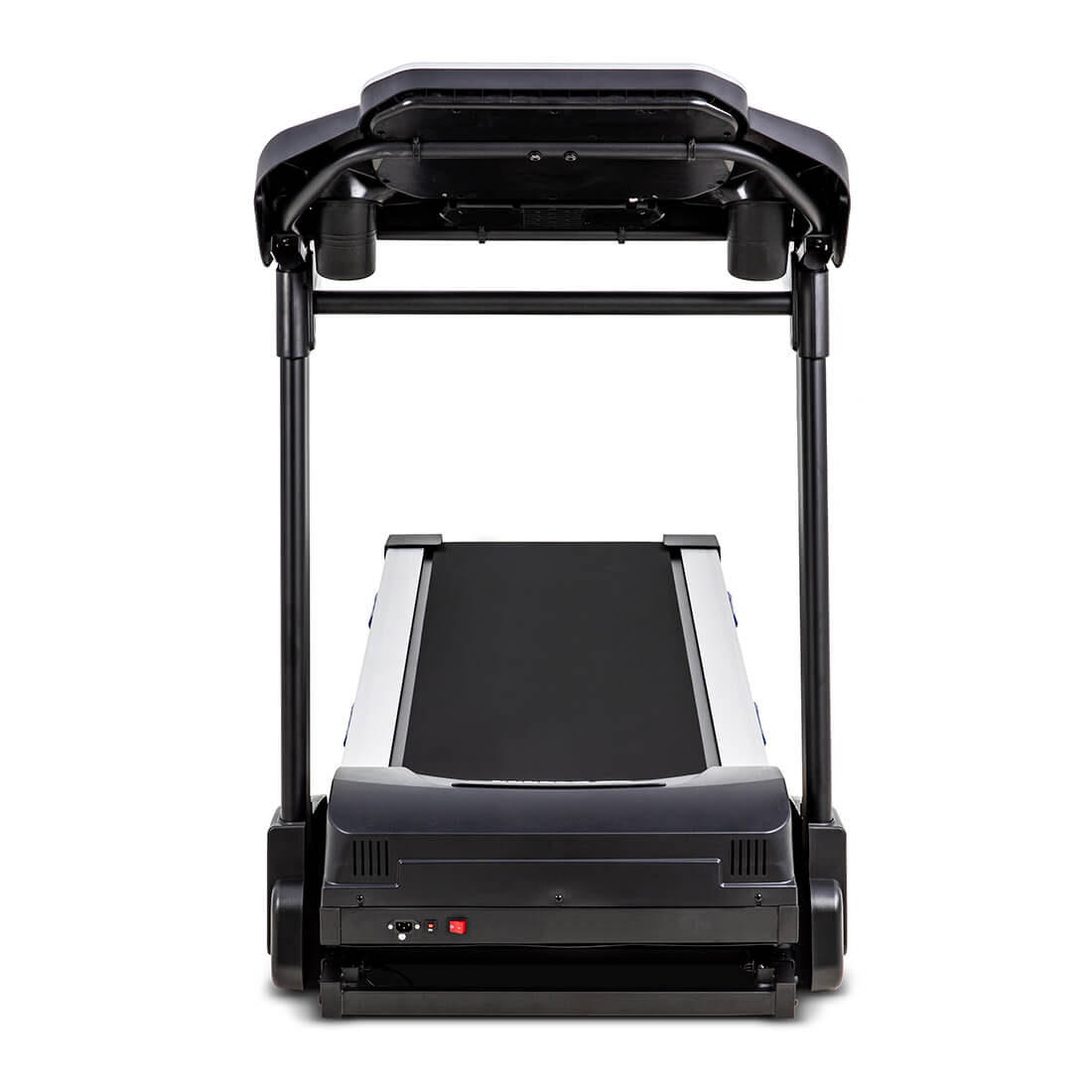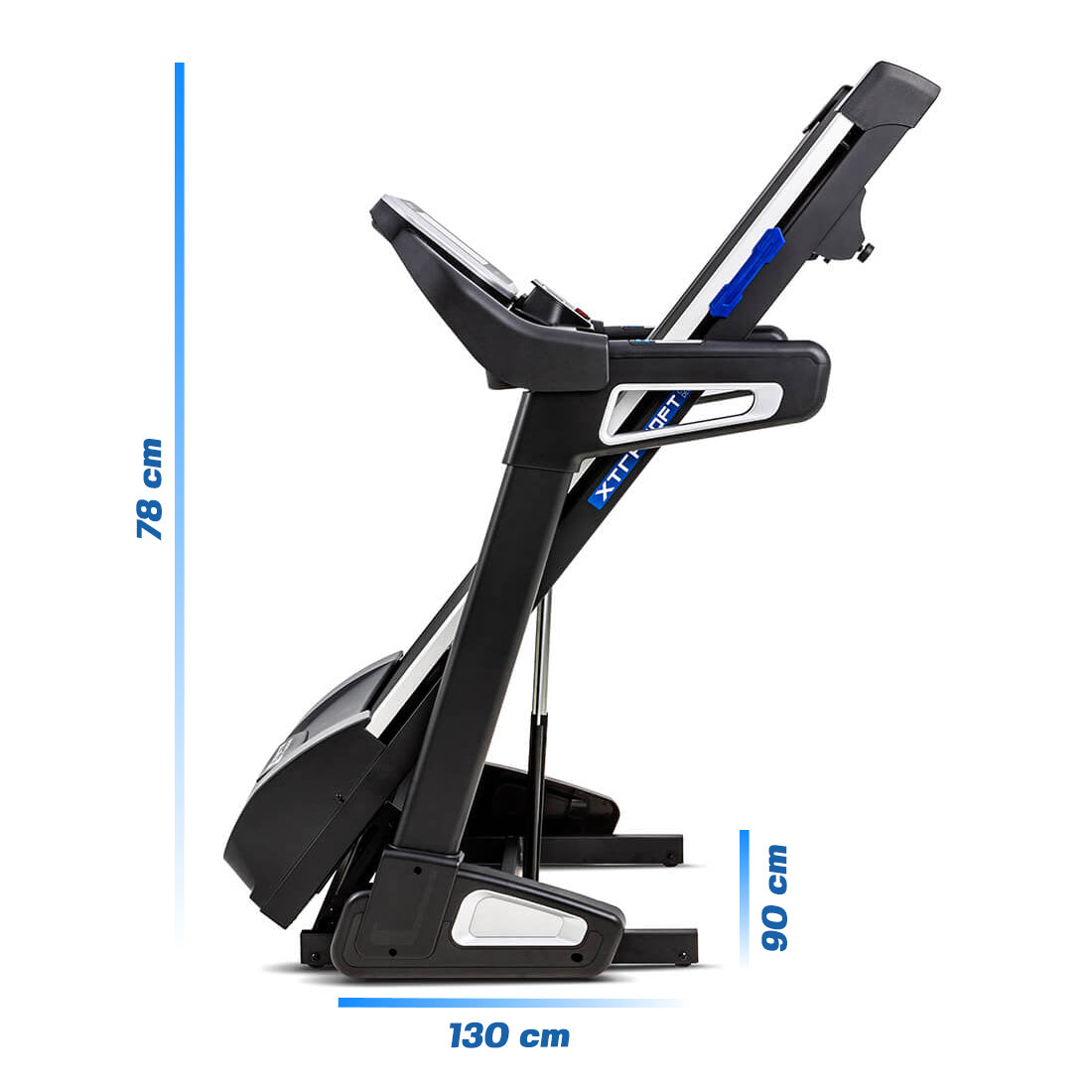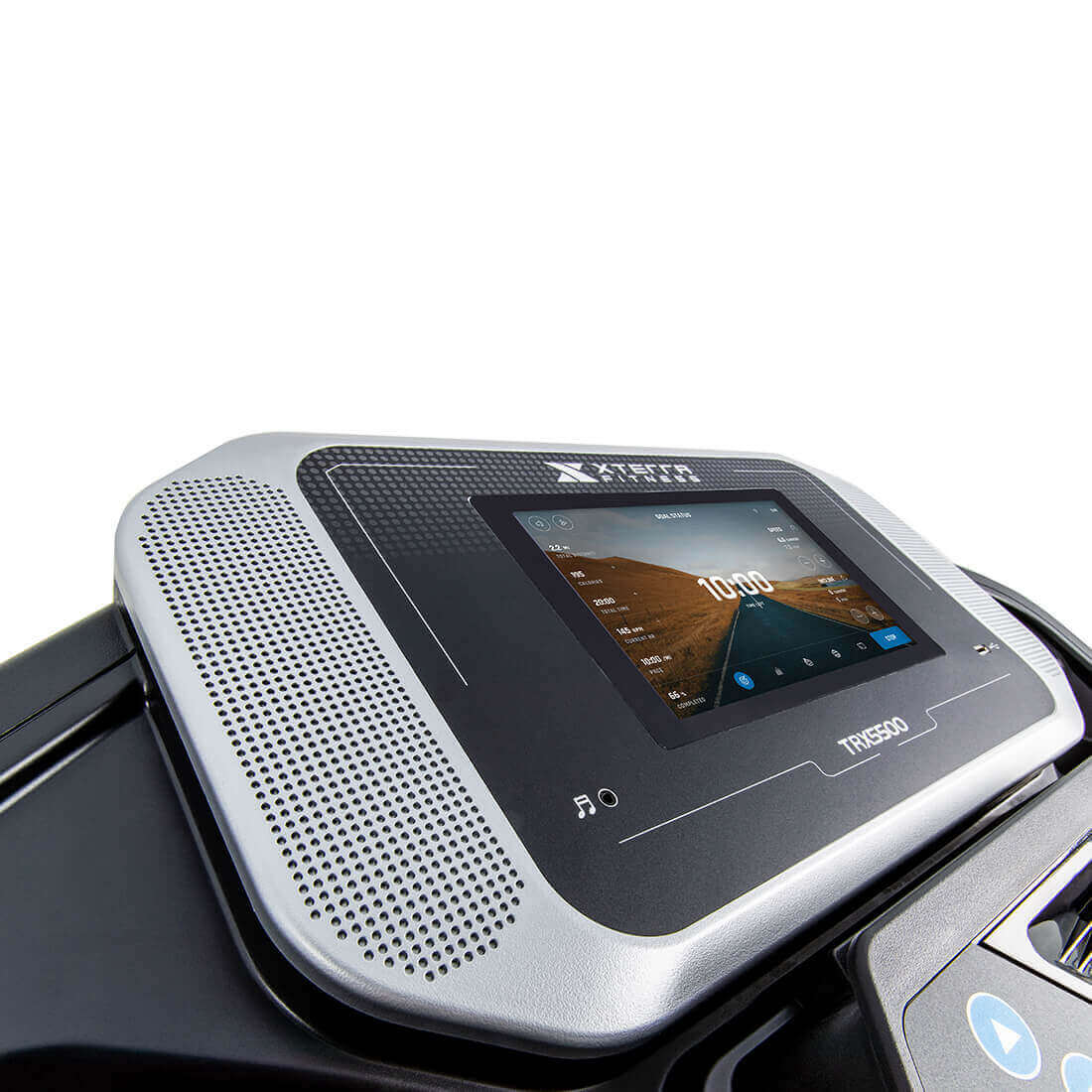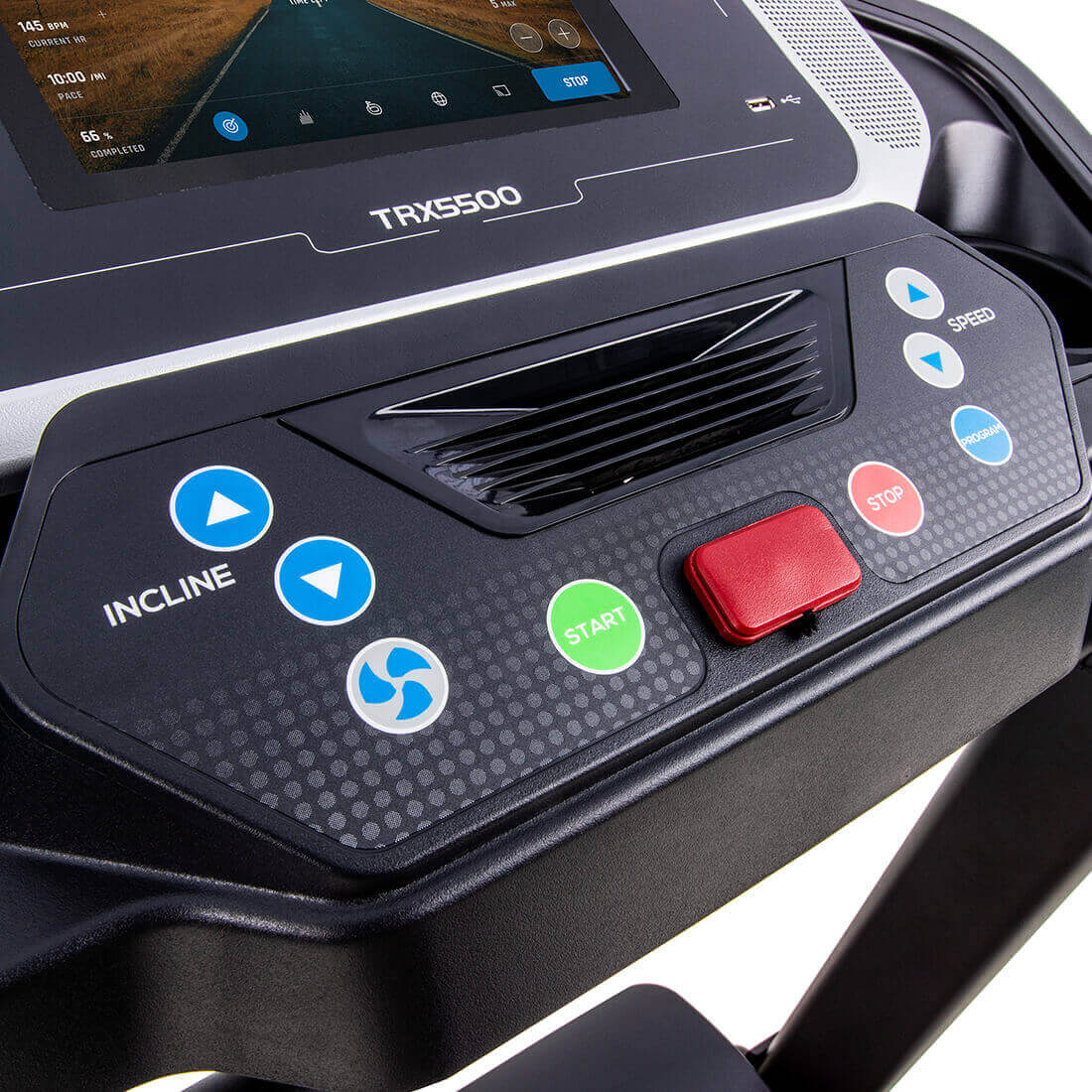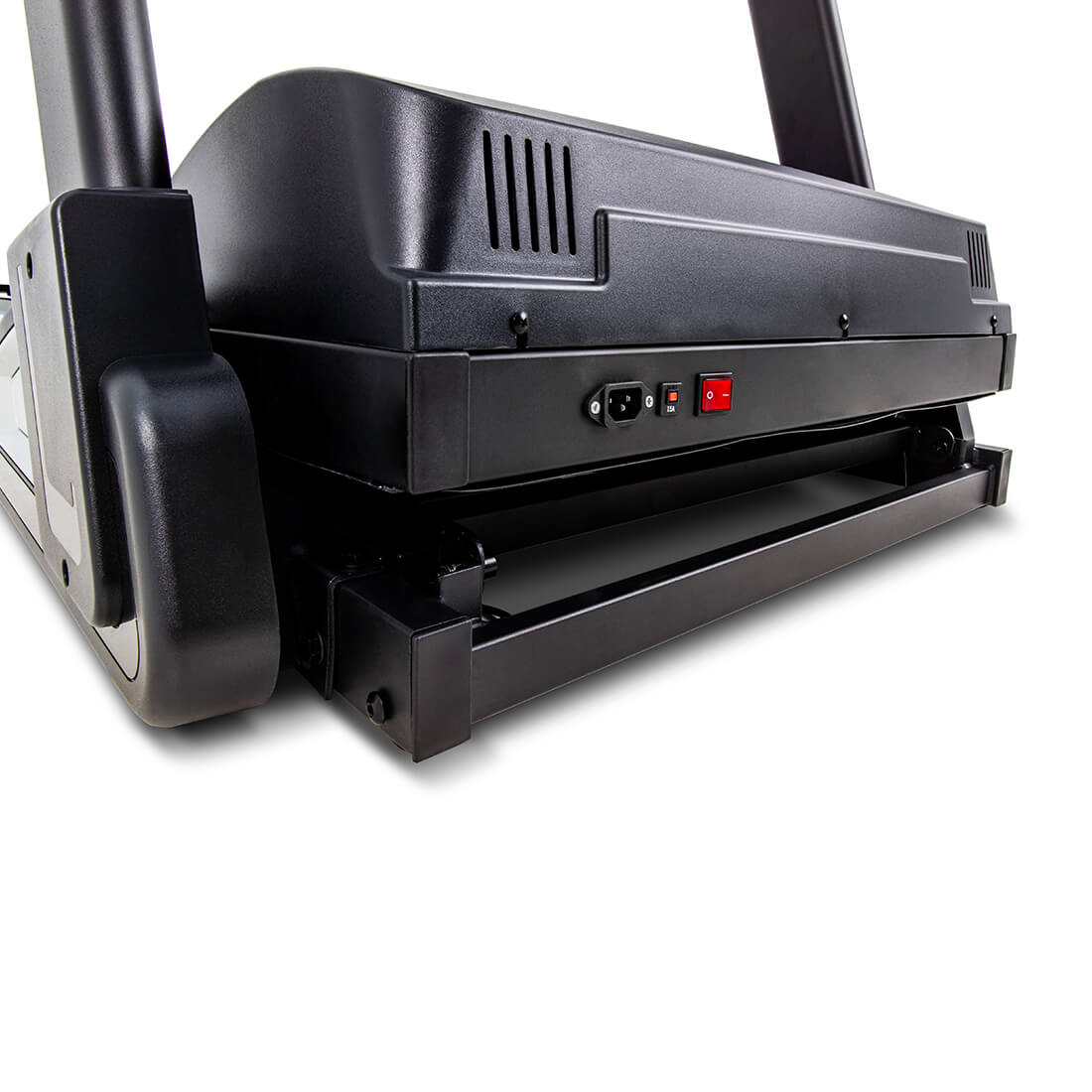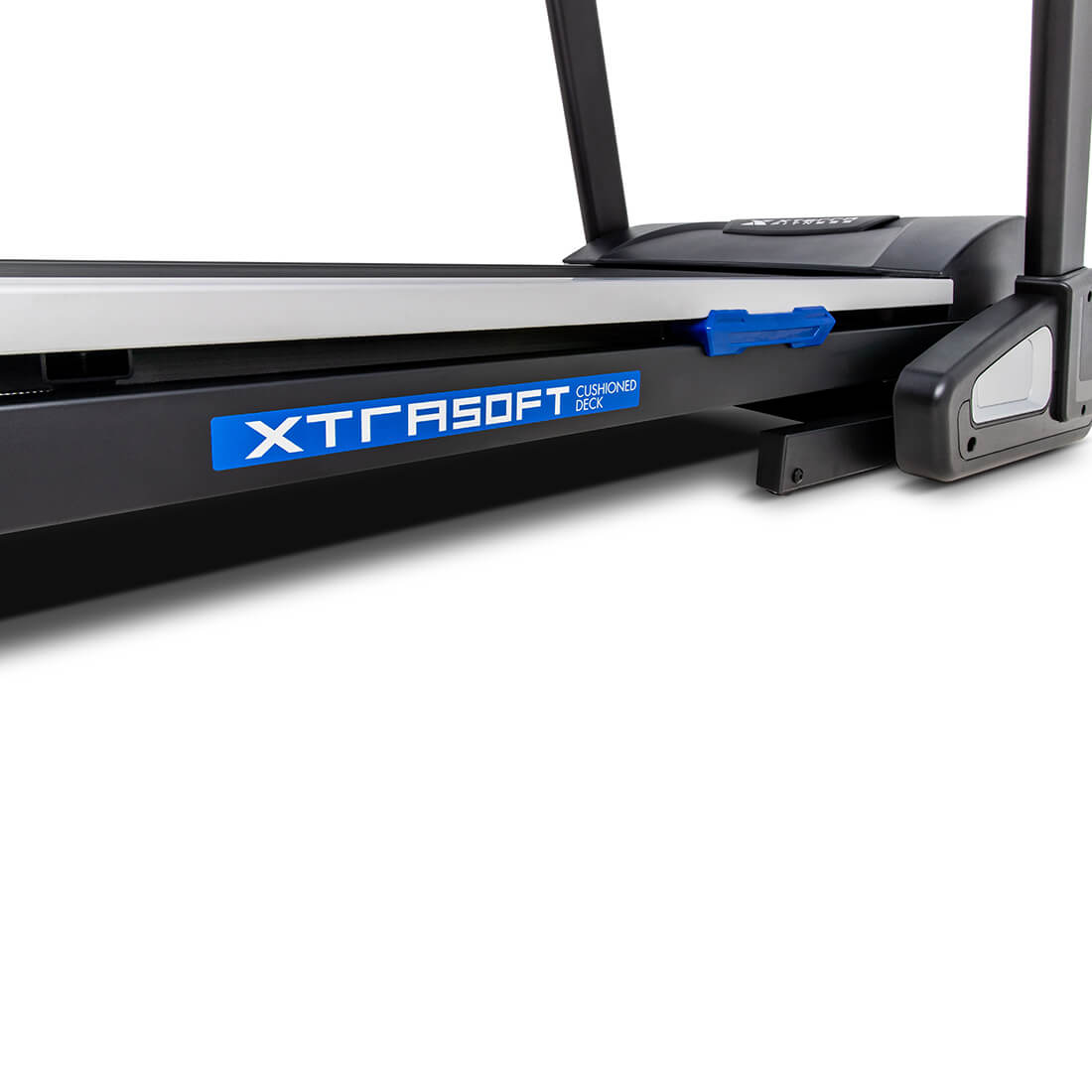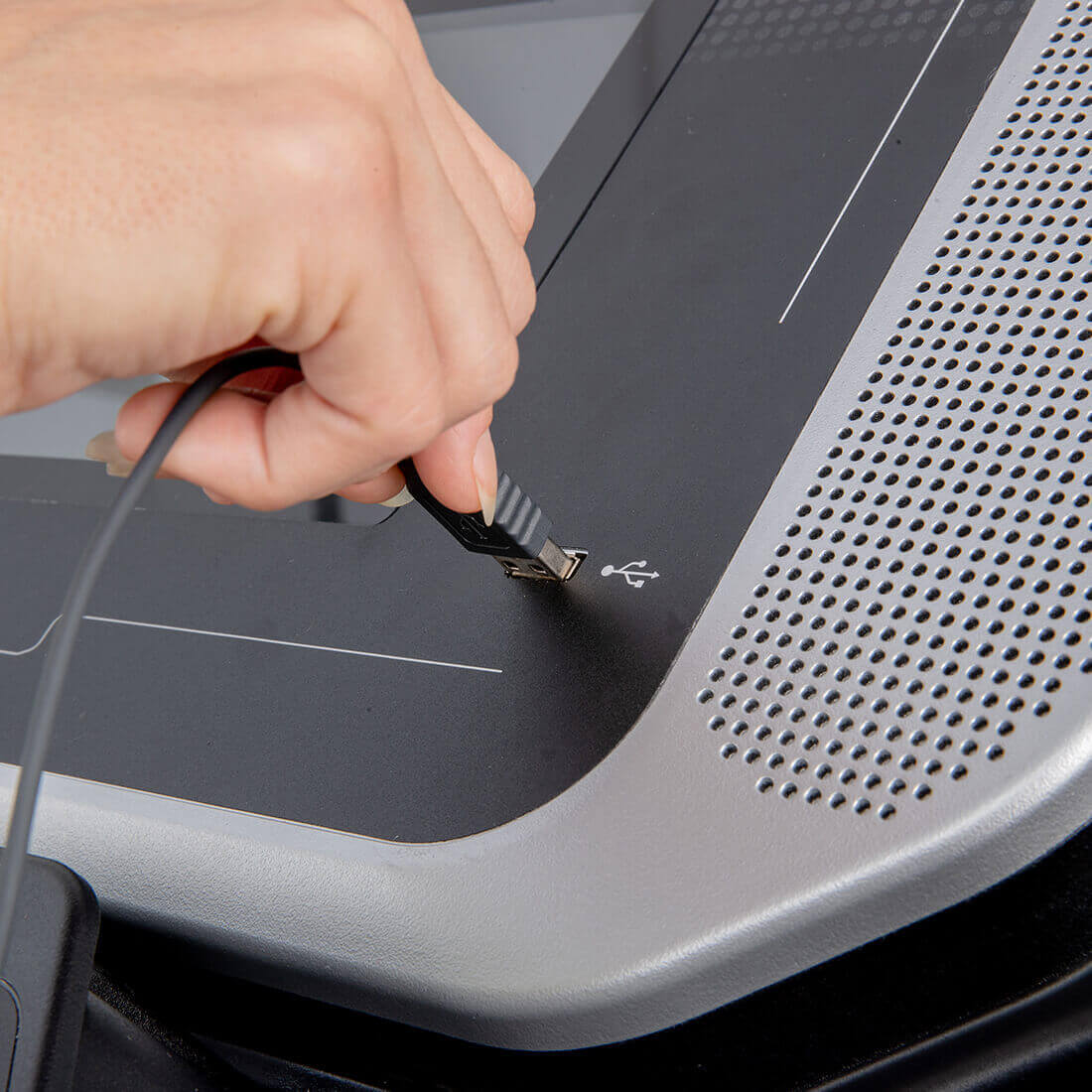 Share
Free Shipping
Get free delivery for orders above $200
A charge of $20 will be applied for orders below $200
0% Instalment Payment Plan
Applicable for the products that cost above $500
0% Interest Rate & Requires participating credit card for the plan

COD
Pay the cash at the time of delivery
Delivery & Installation schedule will be intimated
XTERRA TRX5500 TREADMILL - TOUCHSCREEN DISPLAY
A brilliantly designed cardio equipment that provides an immense workout and at the same time entertains the users with its various smart features is our TRX5500 folding treadmill. This folding treadmill has a significant property in its 26cm Touchscreen Panel that offers a centralized and improved interface. Xterra Fitness TRX5500 folding treadmill makes the training time much more exciting with its ideal factors like Screen Mirroring, Built-in Bluetooth FTMS, Virtual App Integration, Pre-loaded Apps, and Wi-fi Support. With a powerful 3.25CHP Motor, 19km/hr Speed, 15 Incline Levels, this TRX5500 Folding Treadmill brings the next level of workout to the exercisers.
FEATURE HIGHLIGHTS
| | Touchscreen Display |
| --- | --- |
| | Screen Mirroring |
| | Bluetooth Connectivity |
| | Preloaded Apps |
POWERFUL MOTOR
Our Xterra TRX5500 folding treadmill is constructed with a high-torque motor of 3.25CHP as it is the main hub that carries the most weight. Thus, this heavy-quality motor is a perfect choice for a smooth and quiet Continuous Duty workout that supports Walking, Jogging and Running.
TOUCHSCREEN DISPLAY
The console displays the Total Distance, Calories, Total Time, Current Heart Rate synced with a heart rate monitor, Pace, Speed & Incline. For quick swift workouts, users can use the speed and incline adjustments in the console.
PROGRAM MONITORING
The easy-to-operate bright 26cm LCD Touchscreen display of Xterra Fitness TRX5500 tracks your workout feedback including program profile, time, speed, pace, distance, calories, incline, and heart rate.
SCREEN MIRRORING
Screencast your IOS Android Phone / Tablet screen directly to the Xterra Fitness TRX5500 treadmill console display. Connect the console and phone to the same Wi-fi then open the device's App. Press the "Screen Mirroring" button on the device, then select the model "Xterra Fitness TRX5500".
15-LEVELS OF INCLINE
Walking or running on an incline mode gives the best simulation of climbing or walking uphill that burns more calories and makes the bodywork harder. Here the Xterra TRX5500 treadmill has 15 incline levels for increasing the challenge levels which thus helps in weight loss, fat burning and increase overall stamina. It has 30 pre-set programs for personalized workouts based on age and weight.
XTRASOFT CUSHIONED DECK
The supreme XTRA Soft-cushioning deck of the TRX5500 treadmill Singapore offers maximum impact absorption that minimises the strain on the hip, ankle & knee joints. Users can enjoy a stress-free and comfortable workout.
LARGE RUNNING SURFACE
The smooth and huge 152.4 (L) x 50.8 (W) cm surface is long and wide enough to assist the typical walking or running stride of the user to prevent tripping or falling. The treadmill can support user weight up to 159kg that is suitable for users of all shapes and sizes.
HANDLEBAR CONTROLS
The quick adjustments of speed and incline levels can be done with the handlebar-mounted speed and incline controls buttons. It also has built-in hand grip pulse sensors and a wireless chest strap transmitter that ensures accurate monitoring of heart rate during exercises as a safety measurement.
FOLDING STORAGE
The folding frame really makes the storage of the treadmill a breeze. The folding deck is easy to lock into a place when not in use. This narrows the storage space in your home or commercial gym. The treadmill can be effortlessly moved and stored anywhere with its built-in transportation wheels.
BLUETOOTH CONNECTIVITY
Users can connect the treadmill to Apps on their phone with built-in Bluetooth FTMS technology. Third-party apps like Zwift, myZone, Kinomap, XERT can be sync directly to the treadmill to monitor and share the workout progress. Using these Apps let the users enjoy the Virtual Races with stunning visual graphics.
PRELOADED APPS
The display console is pre-loaded with a variety of popular streaming and social apps like YouTube, Netflix, Hulu, CNN, ABC News, Fox News, and NBC News. To enjoy all these Apps while running, users need to get their own subscription for access.
CONVENIENT CONSOLE
The control console has storage pockets on either side and an accessory tray for holding water bottles, phones, small wallets etc. The built-in small fan provides nice airflow that keeps you cool.
SPECIFICATION
| | |
| --- | --- |
| Brand Model | Xterra TRX5500-DS |
| Frame Style | Lift Assist Folding |
| Drive Motor | 3.25CHP |
| Console Display | 26cm Touchscreen Display |
| Speed Range | 0 - 19km/hr |
| Incline | 0 - 15 Levels |
| Programs | 30 Pre-set Programs |
DIMENSION
| | |
| --- | --- |
| Running Surface | 152 (L) X 50.8 (W) cm |
| Set-Up Dimension | 196 (L) X 90 (W) X 142.5 (H) cm |
| Folded Dimension | 130 (L) X 90 (W) X 78 (H) cm |
| Carton Dimension | 211 (L) X 78 (W) X 44 (H) cm |
| Product Weight | 101kg |
| Max. User Weight | 159kg |
WARRANTY
| | |
| --- | --- |
| All Parts | 6 Months |
| Labour | 6 Months |
Q: Can I buy this treadmill for my commercial gym?
Answer
Yes, confidently you can buy a TRX5500 treadmill for your commercial gym that is designed with a high-torque motor of 3.25CHP which is the perfect choice for any commercial gym. People are running on a treadmill frequently and as well for a long time, so having a high-torque motor is crucial to avoid 'out of service' issues and for smooth and quiet performance. This commercial treadmill with a heavy-quality motor carries up to 159kg maximum weight, allowing any size and shape.
Q: Can I share my mobile apps with the treadmill for convenience?
Answer
Yes, the auto treadmill is constructed with current technology in mind and the designer adds more features. A touch screen option in Xterra treadmill allows you to share your mobile screen with the display console by using 'screen mirroring'. In addition to that, you can also use Bluetooth connectivity choice to enhance your workout results. Simply choose 'Xterra Fitness TRX5500' in your screen mirroring or Bluetooth to get a personalized treadmill.
Q: What benefits can I get from the incline levels?
Answer
To burn more calories your body should work harder, so this motorized treadmill is made with 15 incline levels to challenge yourself from low to high levels. Sametime, running on an incline portion aids to obtain the best replication of walking uphill. Thus, you grow fat burning to lose weight and improve your overall endurance in the comfort of your gym itself with our running machine.
Q: Is this suitable for me because I have knee and joint pain?
Answer
Yes, our inclined treadmill is suitable not only for you but also for people suffering from hip, ankle, and knee joint pain. To minimize your pain in the ankle and joint, Singapore sole fitness built a soft cushioning running deck of size 152 (L) X 50.8 (W) cm that keeps runners away from slips or falls, so you enjoy the comfort and safe workouts. Meanwhile, the speed of a treadmill, 0 - 19km/hr is outfits for both beginners and skilled joggers.
Q: How to control the speed and incline levels?
Answer
This foldable treadmill has a 26cm Backlit LCD touchscreen display, which makes controlling the speed and incline levels easy and effective with a single touch. There is a speed and handlebar controlling button in a portable treadmill for quick adjustment of speed and incline level. Apart from that, you can also enjoy the below workout assistance feature:
Chest strap transmitter – Wireless transmitter monitors the exact heart rate
Pulse sensors – Built-in hand grip sensors work to maintain the pulse
Q: What all are the pre-loaded apps avail in the treadmill?
Answer
The user-friendly touchscreen console is pre-loaded with a wide range of apps like Netflix, YouTube, CNN, NBC News, ABC News, Fox News, and Hulu all are popular streaming apps and you can use these apps for a subscription. Do you know? The built-in Bluetooth FTMS technology in this quiet treadmill allows you to directly connect with third-party apps. Making use of these apps takes users to the virtual world of race.
Q: Can I retain my body hydrated during a workout?
Answer
Yes, you can stay hydrated during your entire workout session by having an energy drink or water in our compact treadmill that consists of accessory holders to store bottles and phones, and small wallets. Even though you worked hard, our treadmill's built-in fan won't allow you to sweat but keeps you cool and comfortable.
Q: Is there any installment option?
Answer
Yes, our electric treadmill has a 0% interest installment plan, but for OCBC credit card holders. If you're one of the OCBC credit card holders, then you can pay after buying and your installment plan period is 6 or 12 months.
Q: What is a display set?
Answer
A display set is the one that is used for display in our showroom.