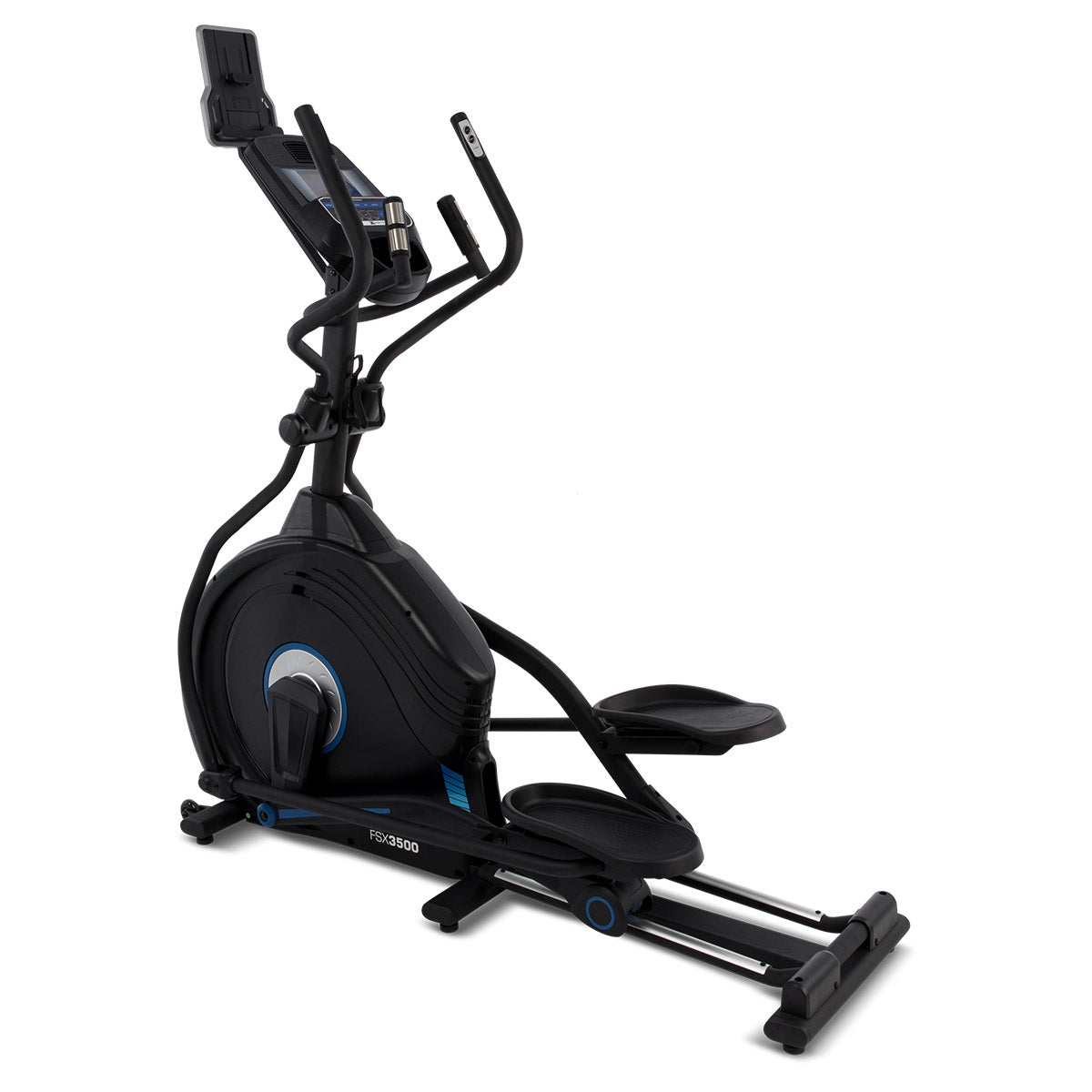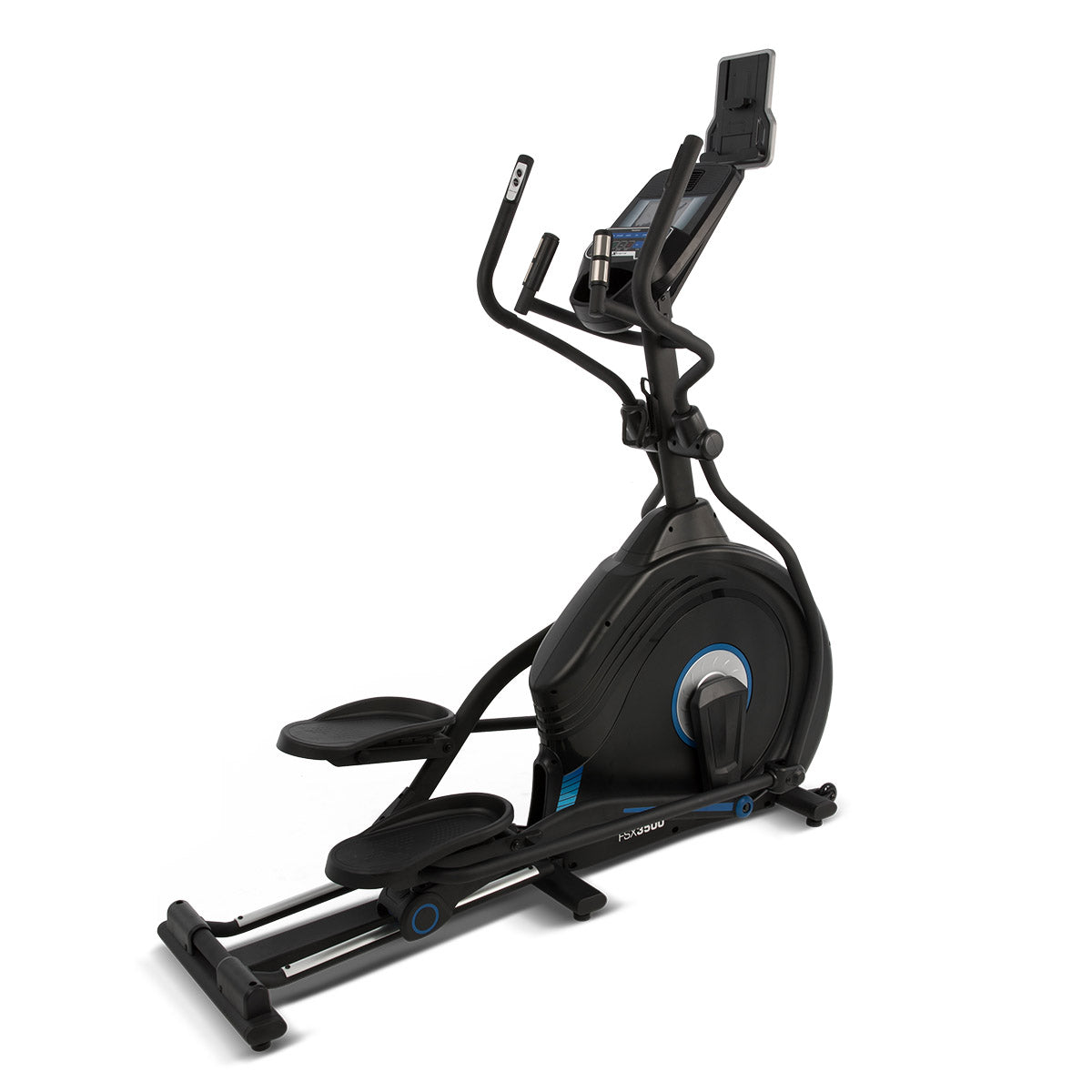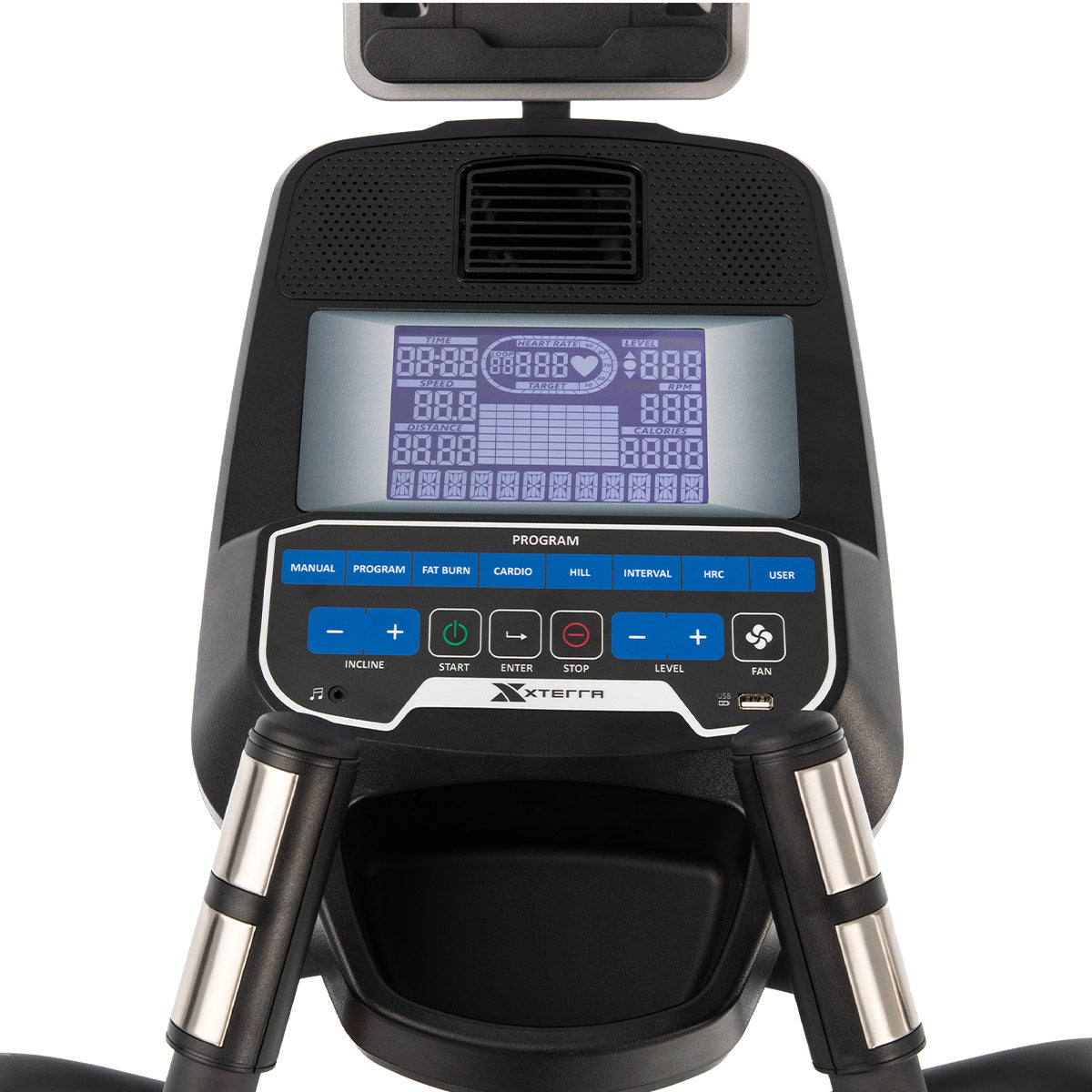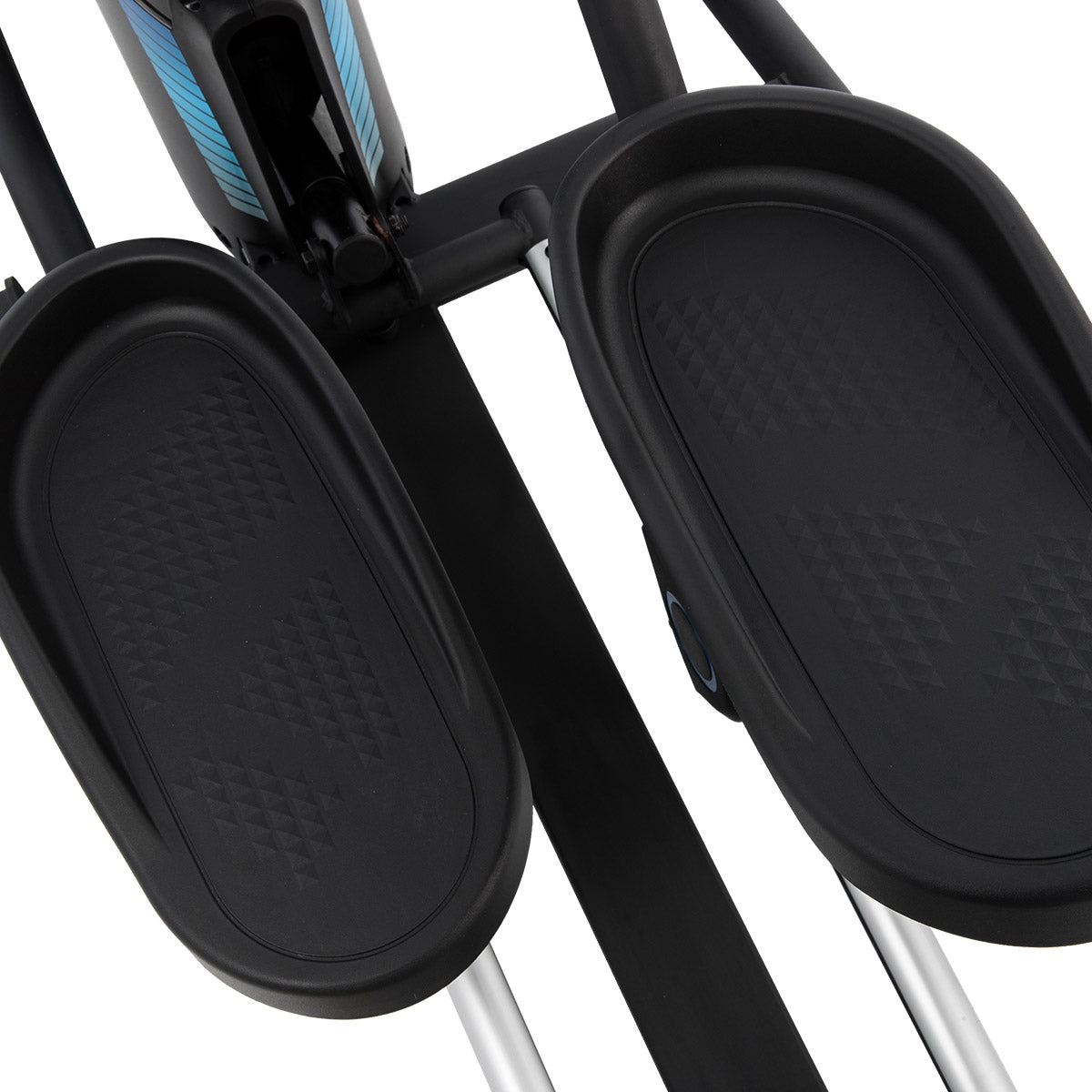 Share
Free Shipping
Get free delivery for orders above $200
A charge of $20 will be applied for orders below $200
0% Instalment Payment Plan
Applicable for the products that cost above $500
0% Interest Rate & Requires participating credit card for the plan

COD
Pay the cash at the time of delivery
Delivery & Installation schedule will be intimated
XTERRA FSX3500 ELLIPTICAL CROSS TRAINER
The Xterra Fitness FSX3500 elliptical has a bright and easy-to-read 16.5cm Blue Backlit LCD Display which allows continuous monitoring of the main training parameters: speed, heart rate, distance, calories burned, time, and load in watts. A wide range of pre-installed programs and electronic load adjustment allows you to work out targeted muscle groups. No additional movements during training! The movable handrails have built-in buttons for adjusting the ramp angle and changing the load level.
INTERACTIVE CONSOLE
The Xterra FSX3500 cross trainer has a 16.5cm Blue Backlit LCD Display makes workouts easier and more effective. A vibrant blue screen with large clean readouts provides users with helpful information, such as heart rate, speed, pace, calories burned, and many other useful bits of information.
HEART RATE PULSE GRIPS
Monitor your heart rate at any time with conveniently located pulse grips of FSX3500 elliptical cross trainer.
MULTI-GRIP POSITION HANDLE
The innovative design of the Xterra FSX3500 elliptical cross trainer enables users to find the most comfortable and ergonomic positions on the handle, making the workouts more enjoyable than ever.
2 DEGREE INWARD CUSTOM DESIGNED FOOT PEDALS
The Xterra FSX3500 elliptical trainer has unique foot pedals that were developed in collaboration with a leading physical therapist The 2-degree inward slope pedal design reduces ankle and knee stress common in other elliptical machines.
BOTTLE HOLDER
One more additional feature Bottle Holder which is incorporated in Xterra Fitness Elliptical FSX3500 Singapore.
SPECIFICATION
| | |
| --- | --- |
| Brand Model | Xterra FSX3500-DS |
| Console Display | 16.5cm Blue Backlit LCD Display |
| Resistance Levels | 20 Levels |
| Stride Length | 50cm |
| Flywheel Weight | 8.5kg |
| Programs | 18 Pre-set, Manual & 2 User Programs |
DIMENSION
| | |
| --- | --- |
| Set-Up Dimension | 172 (L) X 57 (W) X 162 (H) cm |
| Carton Dimension | 178 (L) X 57 (W) X 86.5 (H) cm |
| Product Weight | 75kg |
| Max. User Weight | 150kg |
WARRANTY
| | |
| --- | --- |
| Frame | 6 Months |
| All Other Parts | 6 Months |
| Labor | 6 Months |
Q: How to choose an ideal flywheel weight for my home gym?
Answer
Choosing the right power for flywheel is not that much difficult, because there is a recommended value for residential and commercial cross trainers.
| Purpose | Flywheel capacity |
| --- | --- |
| Residential | Up to 10kg |
| Commercial | More than 10kg |
Q: May I buy this cross trainer for my home gym? Looking for a complication-free design?
Answer
The FSX3500 cross trainer is especially constructed for commercial use where people looking for a simple design. Yes, our ellipticals may be simple in design but more effective in their performance and quality, because loaded with all qualified properties such as an 8.5kg Flywheel, Blue Backlit LCD Display, 20 Resistance Levels, 50cm Stride Length, and 150kg Maximum User Weight in easy to access manner. Thus, you can buy an elliptical exercise trainer for your home gym without a doubt
Q: Which resistance level is best? Less or Moderate or high?
Answer
Generally, the elliptical resistance level depends on the user's goals. If you want to gain 50% of the results for your effort, you have to work on a moderate resistance level.
| | |
| --- | --- |
| Low resistance | Up to 50% |
| Moderate resistance | Above 50% |
| High resistance | Above 80% |
Q: Can I ask for spare parts service for a cross trainer?
Answer
Sole fitness Singapore helps exercise trainers with the spare parts service, but for their customers only, because they have spare parts for machines manufactured by them. If you're looking for spare parts Sole and Xterra products, then don't hesitate and simply call (+65) 8551 7929. Our installation team reaches you as soon as possible and resolve your issues with our products.
Q: What about the warranty period of the elliptical trainer?
Answer
Our compact cross trainer is packed with a warranty for only 6 months, because of its simple design. So, proper maintenance is crucial to extend the lifetime also contact us for service and maintenance assistance.