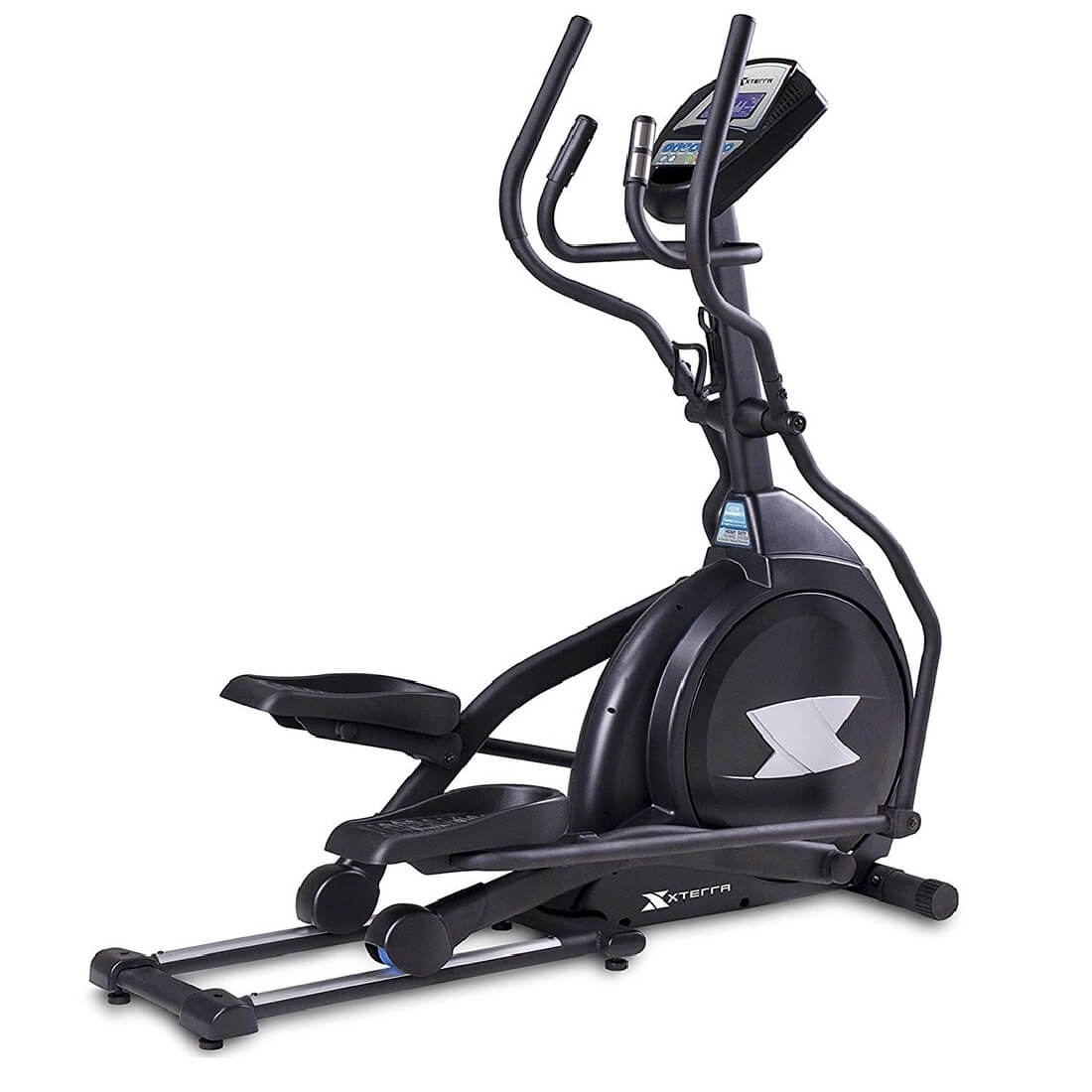 Share
Free Shipping
Get free delivery for orders above $200
A charge of $20 will be applied for orders below $200
0% Instalment Payment Plan
Applicable for the products that cost above $500
0% Interest Rate & Requires participating credit card for the plan

COD
Pay the cash at the time of delivery
Delivery & Installation schedule will be intimated
Elliptical
Elliptical Machine
Cross Trainer Machine
Elliptical Machine
Elliptical Trainer
Elliptical Bike
Buy Best Elliptical Cross Trainers in Singapore
Buy Best Commercial Elliptical Cross Trainers in Singapore
Elliptical
Elliptical Machine
Cross Trainer Machine
Elliptical Machine
Elliptical Trainer
Elliptical Bike
Buy Best Elliptical Cross Trainers in Singapore
Buy Best Commercial Elliptical Cross Trainers in Singapore
This 2-in-1 combo workout combines two great pieces of equipment into one. The Xterra EU150 hybrid elliptical upright bike allows you to challenge yourself with an impressive 24 levels of resistance and 23 inspiring programs. Easily keep track of your workout data with the large 9.4cm Bright Blue Backlit LCD Console Display - it clearly displays program profile, time, speed, distance, calories, RPM, pulse, and resistance level. can listen to your favorite music. Make your workouts more effective by easily monitoring your heart rate with the handlebar-mounted hand pulse sensors. For improved comfort, the Xterra EU150 provides a large contoured and padded seat that is adjustable not only up and down, but also forward and back for users of all sizes. It also comes with multi-grip soft padded handlebars along with oversized pedals. Start enjoying the convenience of total body conditioning in your home today with the Xterra Fitness EU150 Hybrid Elliptical Upright Bike.
Elliptical Hybrid Bike
The Xterra EU150 hybrid elliptical upright bike combines a fully body elliptical workout with the seated comfort of an upright bike.
Elliptical
Elliptical cross trainer
Elliptical in singapore
Elliptical trainer machine
Commercial Elliptical cross trainers
XTERRA FS4.0E ELLIPTICAL TRAINER
The Xterra FS4.0e elliptical cross trainer gives you peace of mind with solid steel construction and quality components to assure it will be ready to work when you need it and the Xterra FS4.0e elliptical allows anyone from a beginning exerciser to an elite athlete to achieve his or her fitness goals. It provides a superior outdoorsy training experience right in your apartment with its stylish design and compact footprint.
15CM LCD DISPLAY
The large 15cm Blue Backlit LCD Display of Xterra FS4.0e cross trainer is easy to read with all the necessary information-clearly displays program profile, time, speed, distance, calories, pulse, watts, and resistance level.
HEART RATE PULSE GRIPS
Monitor your heart rate at any time with conveniently located pulse grips of FS4.0e elliptical machine.
10KG FLYWHEEL
The belt drive system and friction-free magnetic resistance of the Xterra Fitness FS4.0e elliptical provide smooth, quiet, and maintenance-free operation.
STRIDE LENGTH
The ergonomic 46cm stride length of the Xterra Fitness FS4.0e elliptical cross trainer provides a comfortable elliptical motion.
BUILT-IN ACCESSORY TRAY
Store your phone, MP3 player, or keys in this convenient accessory tray of elliptical FS4.0e trainers.
MP3 COMPATIBLE SPEAKERS
Plugin any portable device with a headphone jack (phone, MP3 player, etc) into the console audio jack and listen to your favorite tunes through the console integrated speakers of elliptical FS4.0e cross trainer.
SPECIFICATION
| | |
| --- | --- |
| Brand Model | Xterra FS4.0E |
| Console Display | 15cm Blue Backlit LCD Display |
| Resistance Levels | 20 Levels |
| Stride Length | 46cm |
| Flywheel Weight | 10kg |
| Programs | 5 Pre-set, 1 Manual & 2 User Programs |
DIMENSION
| | |
| --- | --- |
| Set-Up Dimension | 166 (L) X 56 (W) X 163 (H) cm |
| Carton Dimension | 148.5 (L) X 57 (W) X 78 (H) cm |
| Product Weight | 70kg |
| Max. User Weight | 100kg |
WARRANTY
| | |
| --- | --- |
| All Parts | 3 Months |
| Labor | 3 Months |
Q: Is a 10kg flywheel capacity in an elliptical trainer enough for my fitness endurance?
Answer
Generally, flywheel elliptical cross trainer has direct contact with the resistance, and changes in flywheel capacity affect the intensity. So, the incrincrease in the apower of flywheel increases the resistance and the raise in resistance makes your exercise more challenging.
Flywheel weight ↑ - Intensity ↑ - Result↑
Sametime, you have to pedal faster to maintain the resistance, so having moderate capacity is better. Therefore, a 10kg of flywheel capacity is more than adequate for one and all fitness freaks to achieve their fitness endurance.
Q: Why did I choose a magnetic elliptical cross trainer?
Answer
When you already have an experience with flywheel cross trainer, then you may feel struggle with raising and maintaining intensity. Singapore sole fitness introduced a new FS4 elliptical trainer with magnetic resistance. Unlike direct contact resistance cross trainer, the magnetic elliptical machine makes it easy to reach high intensity to attain results very quickly. If you would like to reach your goals in a short time and also effectively, then choose our charming machine.
Q: As a beginner, may I use the magnetic cross trainer?
Answer
The magnetic cross trainer is designed to meet all users with varying experiences in ellipticals, especially beginners. As it's difficult to solve issues with a manual cross trainer for newcomers and takes more time to see expected outcomes. To help those users, Xterra elliptical cross trainer is made with magnetic intensity to perform faster and challenge themselves.
Q: What are the benefits of having 2 degrees inward pedal tilt in ellipticals?
Answer
To make your cross trainer exercises more effective and comfortable, our well-talented engineers use a 2-degree inward pedal tilt in their special design. While working on this ergonomically designed gym cross trainer, you feel you're in the correct position to give better performance. Our innovation of 2-degree may sound low, but surely stimulate users and hold them for a long time.
Q: How to monitor heart rate and raise it in the elliptical machine?
Answer
There are pulse sensors located on the handlebars of compact elliptical machines and also synchronized with the 15.2cm Blue Backlit LCD Display console to read values. With the help of a heart rate pulse grip, you can able to monitor your heart and work hard to increase it. Additionally, you can check your entire performance such as distance, speed, time, and calories burned.
Q: Looking for added features to perform more? Is there any?
Answer
The Xterra FS4.0E Elliptical trainer for home is packed and knocked on your door with so many features to stimulate with our product and those are:
Built-in accessory tray – To store your smartphone, MP3 player, and keys
Dual speakers – To enjoy workouts with rich in volume
Integrated audio jack – To connect your smart devices and listen to your music privately
Q: Can l pay for this elliptical for my family members?
Answer
Definitely, you prefer this portable cross trainer for your home gym to achieve your goals on fitness with your family members. With the features of magnetic in controlling resistance level, it's popular among residential, commercial, starter, and skilled trainers. Moreover, the user capacity of this machine 100kg, and the elliptical length 46cm permits users of all sizes to engage with it.
Q: Are there any pre-installed programs in this cross-machine?
Answer
Yes, there are 5 pre-set programs in our commercial cross trainer to toggle between programs. We know it's not enough for you, so allow you to add 2 user programs and 1 manual program for a more challenging routine.