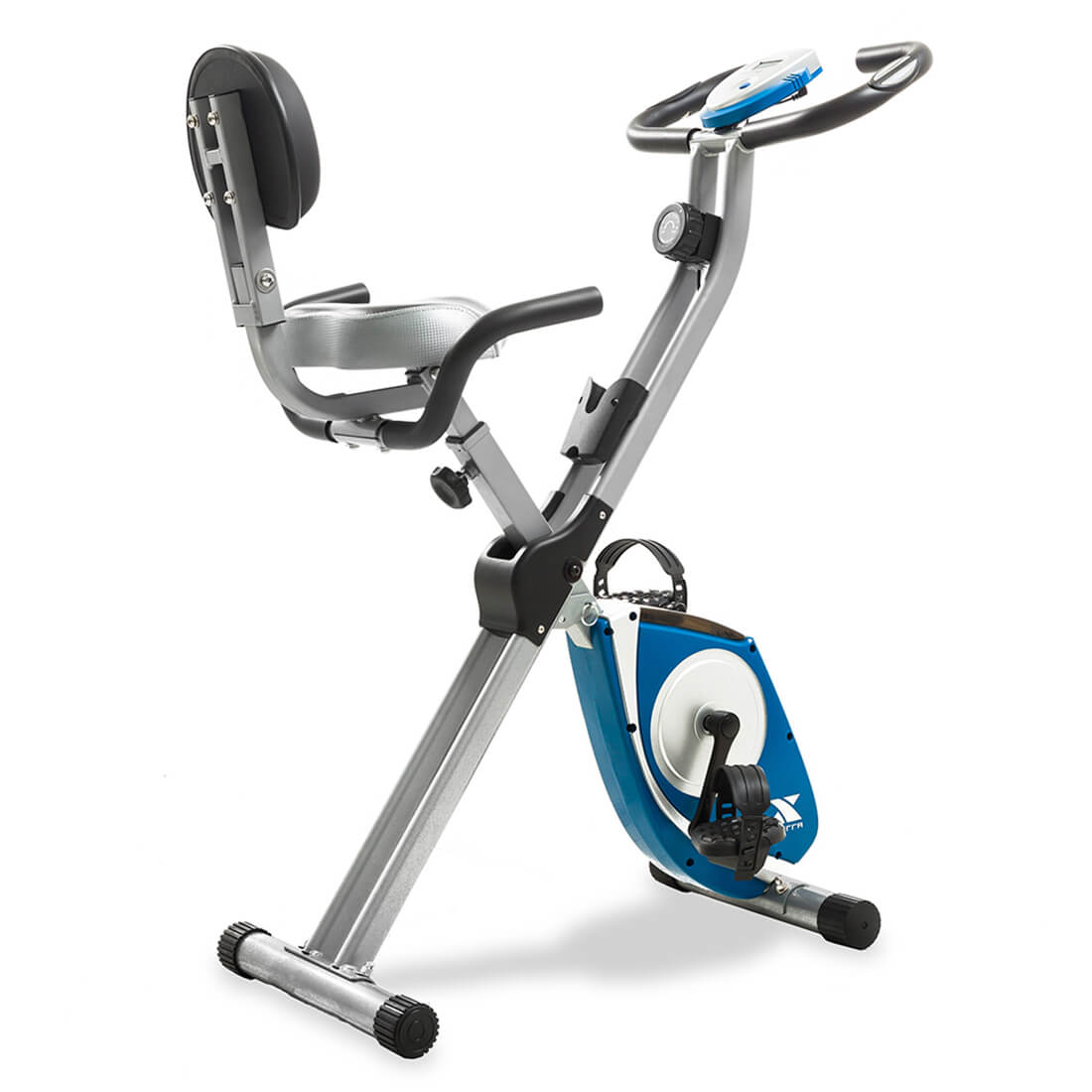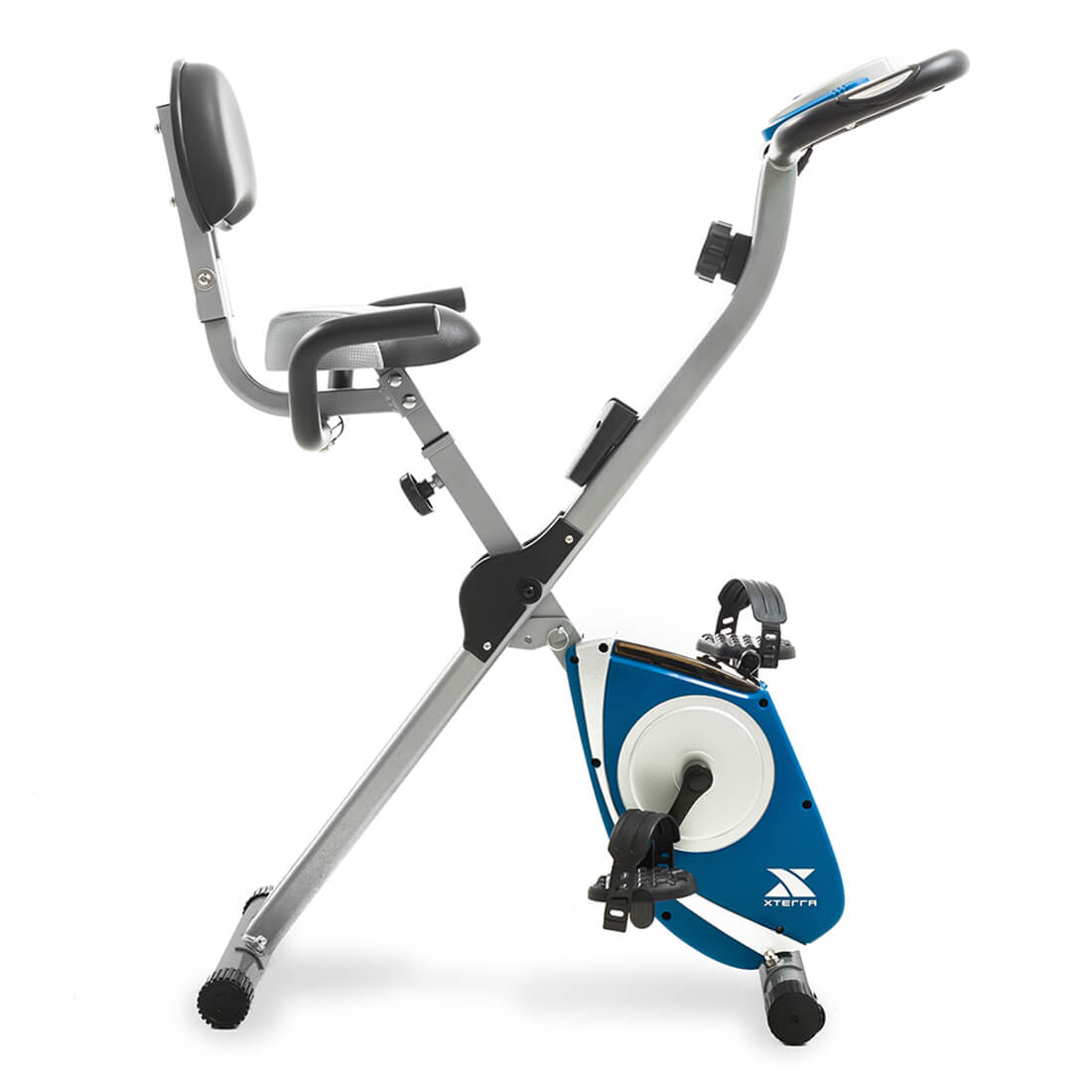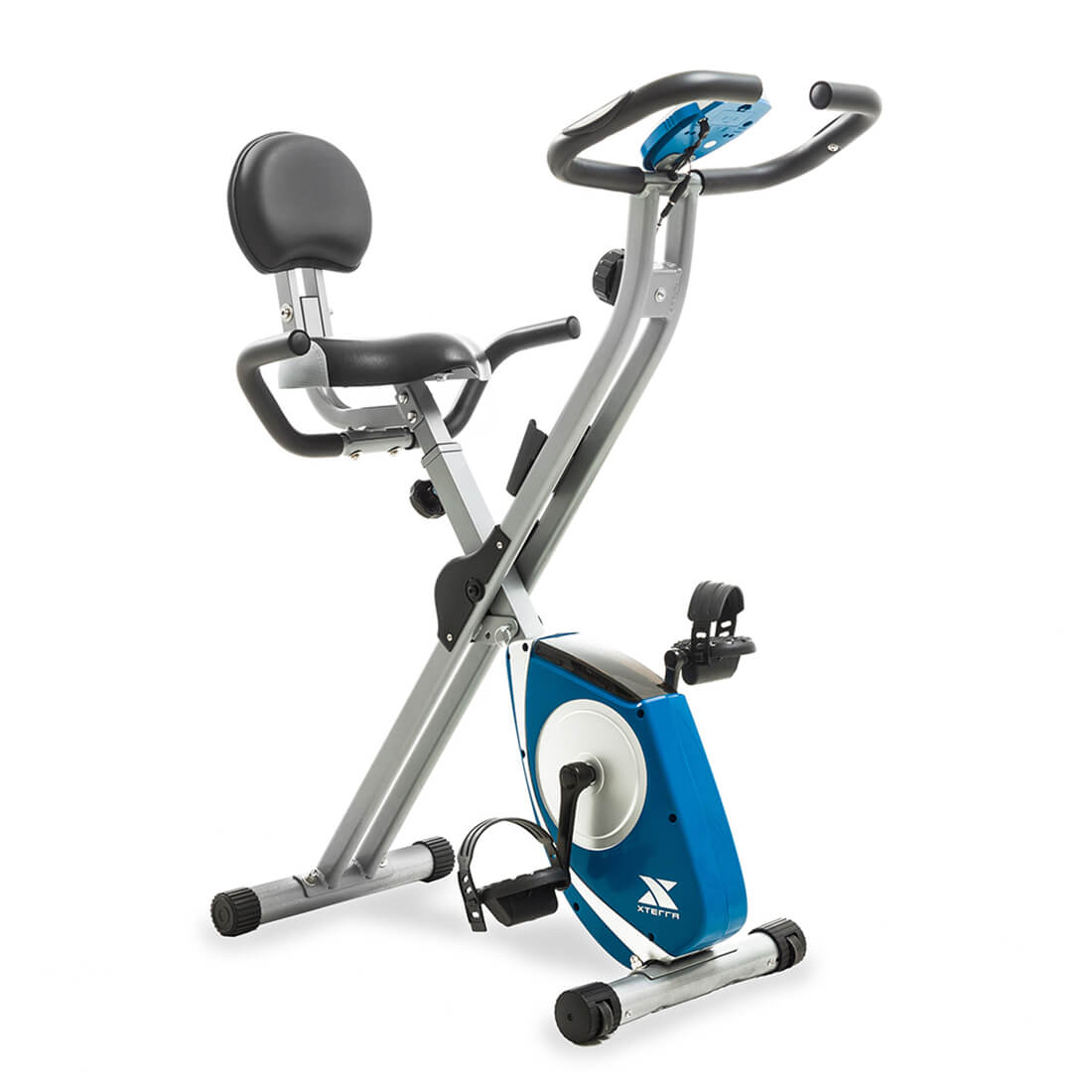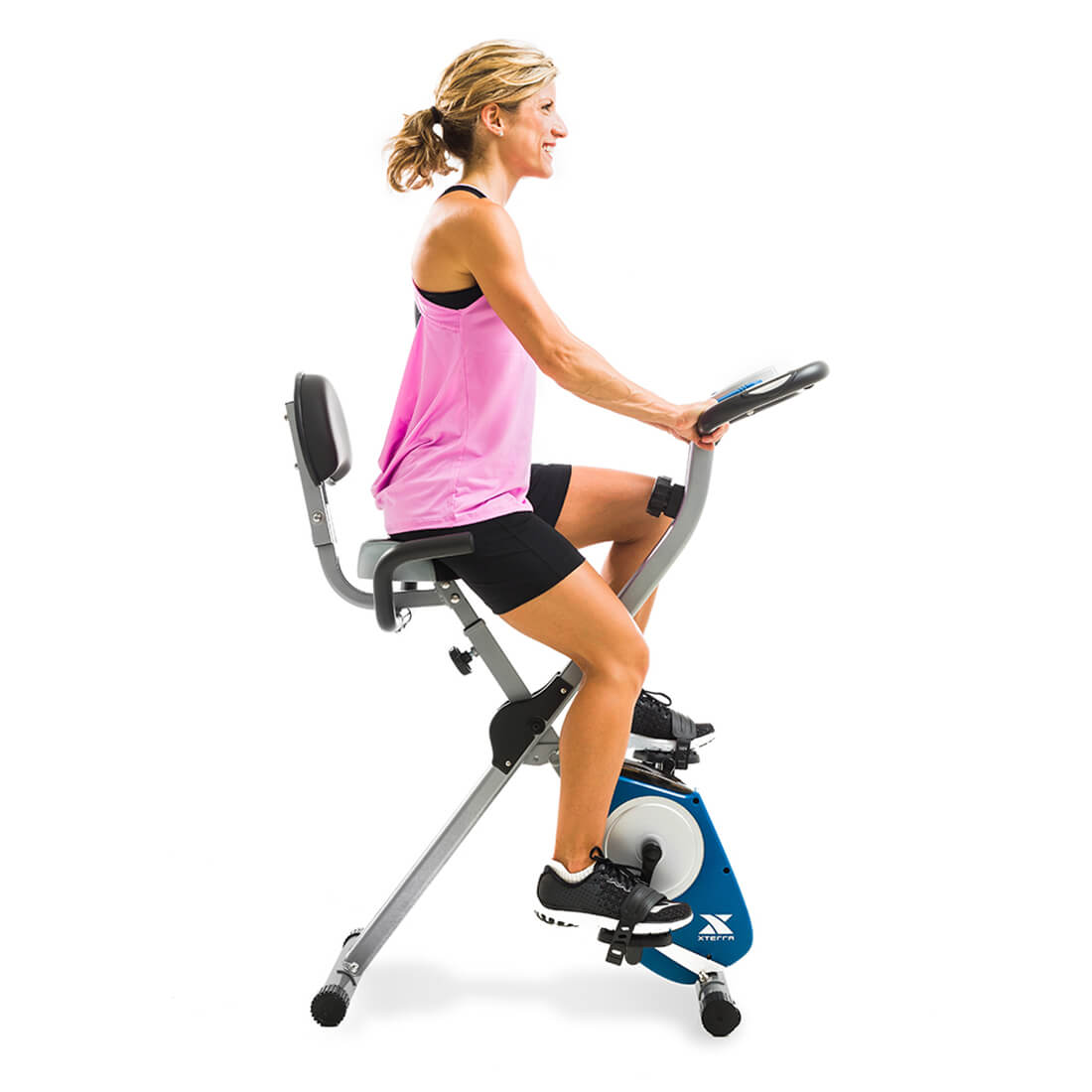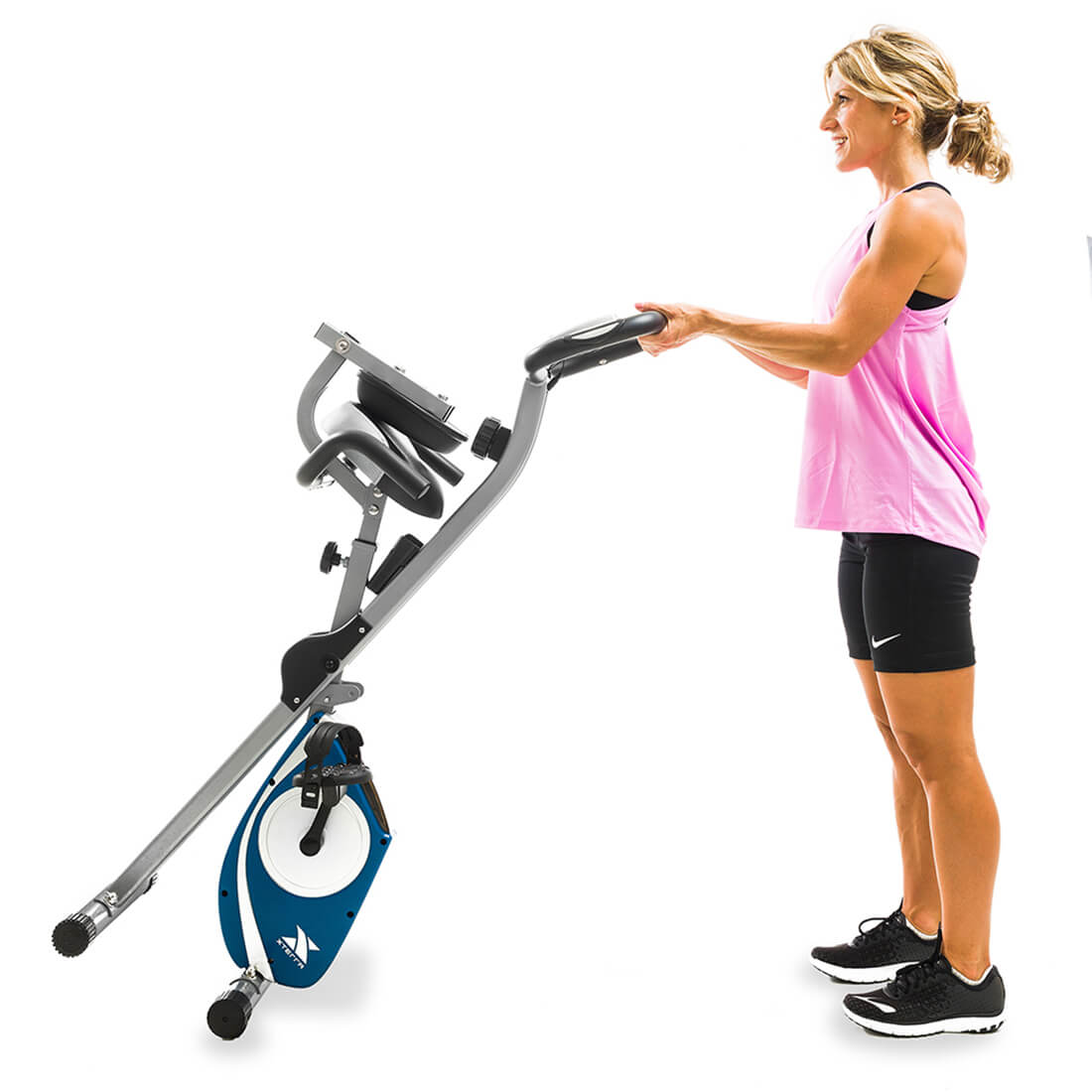 Share
Free Shipping
Get free delivery for orders above $200
A charge of $20 will be applied for orders below $200
0% Instalment Payment Plan
Applicable for the products that cost above $500
0% Interest Rate & Requires participating credit card for the plan

COD
Pay the cash at the time of delivery
Delivery & Installation schedule will be intimated
XTERRA FB350 UPRIGHT EXERCISE BIKE
Looking for the best exercise bike that will provide effective results with an extreme comfort design? Then, Xterra FB350 Upright Bike is an ideal option for all fitness freaks. Designed with superior quality materials, a solid X-frame and a padded seat with a backrest design, this cardio equipment provides long-lasting usage and minimal storage space. A perfect exercise tool helps in the fast burning of calories, toning the legs, thighs, buttocks, arms, abdominal and back muscles. Built with an effective display console that lets the user track and monitor the time, speed, distance, calories and heart rate. Buy our Xterra FB350 Folding Exercise Bike and obtain an exceptional fitness experience beyond your expectations.
FOLDING & PORTABLE DESIGN
Fold your Xterra FB350 exercise bike Singapore and keep it aside anywhere within your home or garage space when it is not in use! The solid X-frame folding design with a dimension of 52 (L) X 51 (W) X 128 (H) cm assists in minimalist storage. The folded bike with the transportation wheels helps in quick and easy transit.
EFFECTIVE INTERFACE
The bright, simple and effective console display of Xterra FB350 upright exercise bike with a dimension of 5 (L) X 2.5 (W) cm LCD window assists in easy tracking of the operations. It displays the necessary information of the bike readings like speed, time, distance, calories, and pulse rate. This user-friendly console helps in close monitoring of your performance.
PRECISION BALANCED FLYWHEEL
The precision balanced flywheel 1.5kg of FB350 upright exercise bike with a friction-free magnetic resistance mechanism provides smooth and quiet performance which results in maintenance-free and long-lasting usage. This magnetic flywheel system is more accurate and helps in operating advanced training programs.
HANDLEBARS WITH PULSE GRIP
The hand pulse sensor is incorporated on the multi-grip padded handlebars of FB350 exercise bike to closely monitor the heart rate at all times during the workout. This heart rate monitoring helps in secure training for senior people, for senior people, and the non-slip handles provide long-lasting comfort and support.
LEVELS OF RESISTANCE
Our Xterra Fitness FB350 folding bike has 8 levels of resistance which ensures safe and secure workout for all age groups of people. Either you are a beginner or professional, you can carry out any magnitude of challenge just by adjusting the resistance level with a large dial knob. Simply rotate the dial knob for quick adjustments.
COMFORTABLE SEATING
The corporal and large contoured design of the soft cushioned seat ensures utmost comfort and support while pedalling. This balanced saddle can be adjusted for different user's heights from 4'10" to 5'10" adds extra comfort and safety. The padded lower backrest of the Xterra FB350 folding bike reduces the risk of back & neck pain and improves posture whereas the side handles add extra stability.
ACCESSORY HOLDER
Our Xterra Fitness FB350 folding exercise bike has a compact and convenient accessory holder to keep a mobile phone and remote controls. Hence users can get easy access to the phones that helps in quick pick-up of phone calls and also switch the video or audio controls with the remote while biking.
SPECIFICATION
| | |
| --- | --- |
| Brand Model | Xterra FB350 |
| Console Display | 5 (L) X 2.5 (W) cm LCD Display |
| Resistance Levels | 8 Levels |
| Handlebar | Multi-Grip with Contact Heart Rate Grips |
| Seat | Adjustable Seat with Backrest |
| Pedals | Foot Pedals with Adjustable Strap |
| Flywheel Weight | 1.5kg |
DIMENSION
| | |
| --- | --- |
| Set-Up Dimension | 102 (L) x 53 (W) x 122 (H) cm |
| Carton Dimension | 118 (L) x 40 (W) x 23 (H) cm |
| Folded Dimension | 52 (L) X 51 (W) X 128 (H) cm |
| Max User Weight | 90kg |
WARRANTY
| | |
| --- | --- |
| Frame | Lifetime |
| All Other Parts | 3 Months |
| Labor | 1 Year |
Q: I like to perform a workout on the balcony but can't able to store them there, so can I relocate the exercise bike?
Answer
The Xterra upright exercise bike is constructed with a solid X-frame folding design of the portable dimension of size 52 (L) X 51 (W) X 128 (H) cm along with the transportation wheel, so it allows to fold to X form and transit from your balcony to room and vice versa. Thus, you don't need to father about the difficulties in relocation with our FB350 upright bike. The below table explains the dimensions clearly,
| | |
| --- | --- |
| Set-Up Dimension | 102 (L) x 53 (W) x 122 (H) cm |
| Folded Dimension | 52 (L) X 51 (W) X 128 (H) cm |
Q: Can I monitor my workout performance with the Xterra exercise cycle as it's better to monitor regularly, right?
Answer
Yes, you can monitor your workout performance after finishing a session or while exercising in the LCD display console of a 5 (L) X 2.5 (W) cm stationary bike for home gym through that it's easy to enhance your results. In addition to that, you can also check your results instantly whenever want like speed, time, distance, and calorie burned details.
Q: Is magnetic resistance better for an exercise bike?
Answer
Of course, having magnetic resistance in a spinning exercise bike is best to prevent issues with the direct contact of a flywheel. There are many chances of requiring maintenance in the manual bike that has a direct connection with the flywheel. But this is not the case with magnitude folding exercise bikes, because of no direct collaboration and no mechanical wear and tear. Excellently, it performs very smoothly and quietly, and even no need for maintenance too. We provide 8 levels of resistance for a safe workout in this machine.
Q: How do I check the heart rate during my fitness session?
Answer
Singapore Sole Fitness developed a spin bike for sale with a built-in pulse sensor, that helps to monitor or check your heart rate whenever you want during or after a session. The pulse sensor is integrated into the handlebars to ease the monitoring process and leave a hand on it, showing the rate on the LCD display console.
Q: What about the comfort of the seating position in the upright bike?
Answer
The seating position is very important to work at moderate or high resistance in the gym fitness bike, because of the chances to get injuries. To avoid this issue and ensure safety slim cycle, our engineers provide indoor exercise bikes, which allow adjusting seat position based on the user's height. So, you can able to change the height from 4'10'' to 5'10''. If the height is low for you, then increase it, otherwise decrease it between the permissible value for better comfort and safety.
Q: Is there any accessory holder to keep my things in the indoor cycles?
Answer
Yes, our best spin bike for home use has an accessory holder to keep your phone or remote controller, and not necessary to get off the gym cycle to take a phone or remote. You may be working with a fitness bike while watching TV, in such a case you need to keep the remote yourself to change a program or want to take the remote by leaving the machine. Hereafter, you get rid of this issue with our indoor cycle.
Q: Do the cycle pedals have adjustable straps?
Answer
Yes, the cycle pedals of desk bikes have adjustable straps to suit people of all sizes and we developed this cycling machine with our all customers in mind. So, you can adjust your legs in the straps easily with the lengthy pedal design.
Nice Quality
Its an unbeatable built quality. Without giving a second thought, just go for it.
Thank you for choosing solefitness.sg
Good fit for Apartment
The minimal footprint design with a folding compatibilty just let me use this within a small workout space. So far so good.
Thank you for choosing solefitness.sg