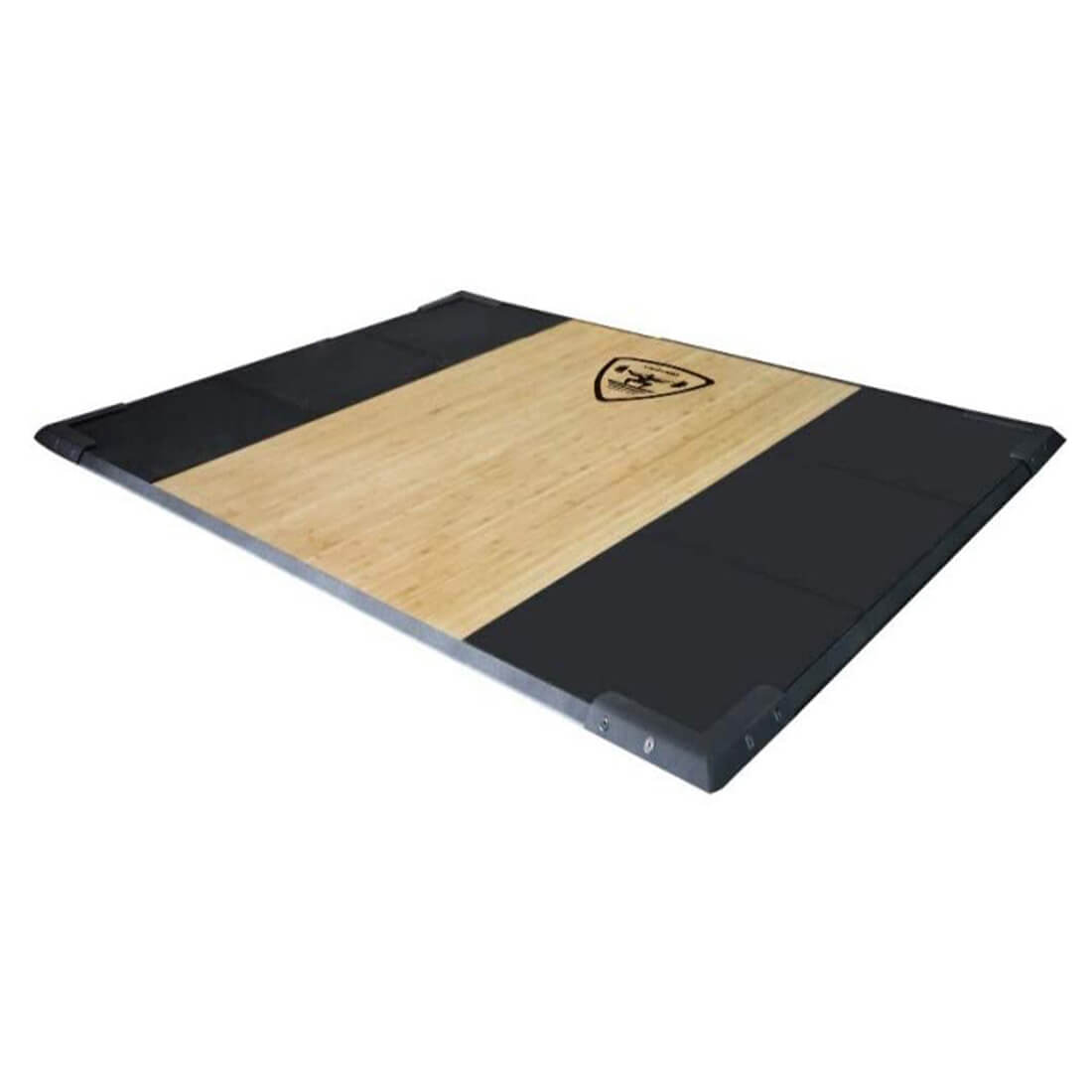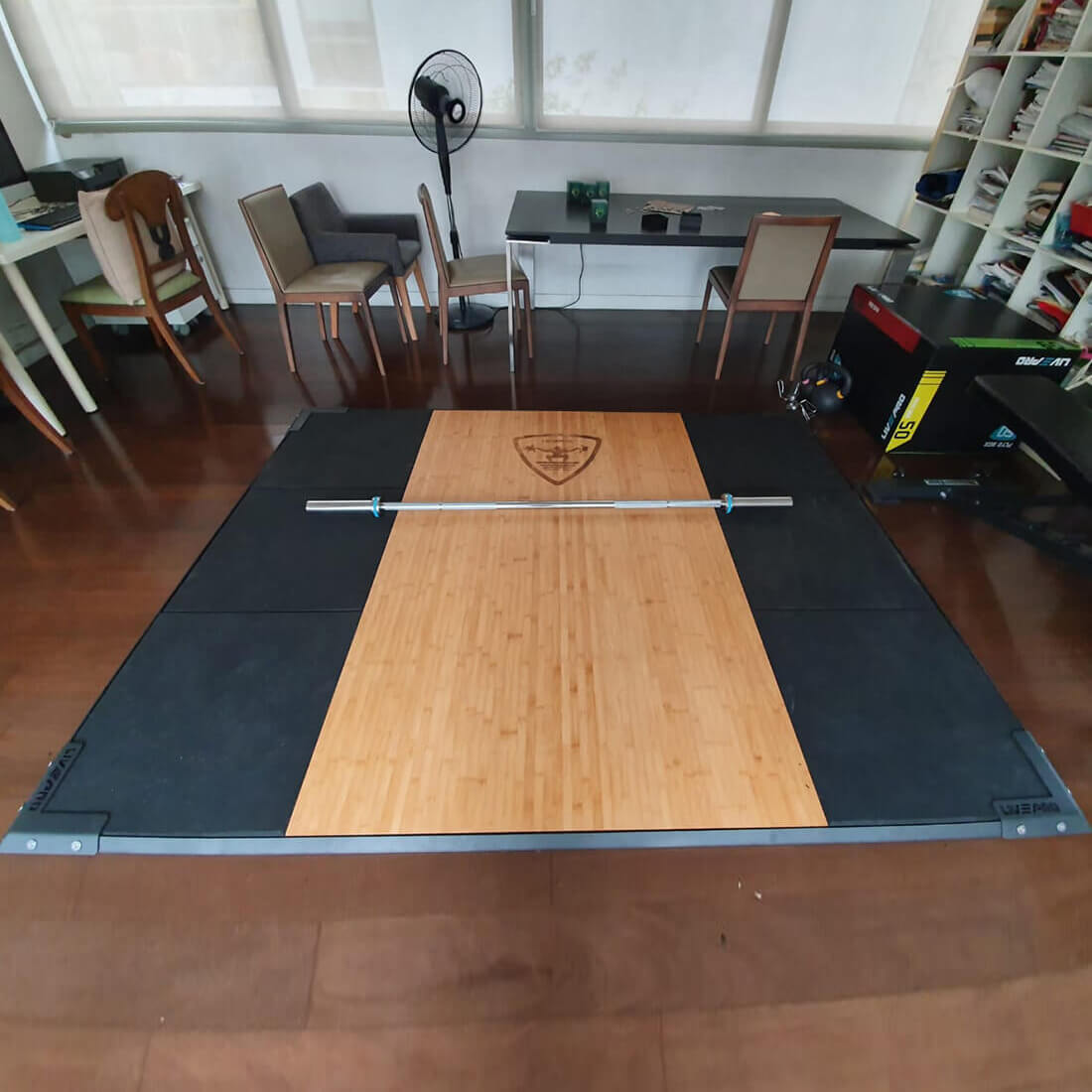 Share
Free Shipping
Get free delivery for orders above $200
A charge of $20 will be applied for orders below $200
0% Instalment Payment Plan
Applicable for the products that cost above $500
0% Interest Rate & Requires participating credit card for the plan

COD
Pay the cash at the time of delivery
Delivery & Installation schedule will be intimated
DURABLE RUBBER PLATFORM
The two lateral sections of the platform are engineered with a dense, anti-slip, and shock–absorption rubber material cushioning. It extremely absorbs the kinetic energy of the barbells and gives maximum protection to the floor. The bottom layer is constructed with recycled cotton to mitigate the impact of barbells and bumpers on the floor. It establishes the minimal rebounding ability for drops during your lifts and diminishes the risk of accidents. The heavily loaded barbell can be dropped with full force and there won't be any noise as this has the extensive sound dampening ability.
MIDDLE WOODEN SEGMENT
Our Livepro deadlift platform has a wooden central deck that is sandwiched between the two rubber segments constructed with multi-layered solid wood. The dense construction reduces wear and tear on both equipment and floor and thus provides high stability while performing complex and heavy lifts.
STRONG STEEL FRAME
Our portable powerlifting platform is enclosed with a heavy-duty steel frame of 4 (L) X 4 (W) cm. The tightly bolted establishment with cutting-edge corners just makes the platform fixture more intact and makes the platform perform as a single unit. The shiny black powder-coated finishing makes it look aesthetically pleasing and also increases durability.
STABILITY & PROTECTION
This deadlifting rubber platform ensures a flat, non-slip & rigid base on the floor without leaving any voids and gaps. While dropping lifts, there will be a very little bounce rate and thus avoids accidental damage & annoying noises. The uncontrolled movement during Olympic Lifting sometimes damages the plates and bars. But our bolt-together frame ensures high stability where the platform doesn't shake or move. It safeguards the barbel bars & weight plates from breakage, cracks, and deformation.
Specification
Brand Model

Livepro LP6033

Material

Lateral Decks: Rubber

Middle Deck: Wood

Thickness

4cm

Set-Up Dimension

256 (L) X 206 (Depth) cm
FAQ's
Q: What type of material is used on the lateral sides of the platform?
Q: What is the dimension of the central wooden deck?
Answer
200 (L) X 100 (W) cm
Q: How safe is the platform while doing intense workouts?
Answer
It is constructed with multi-layered rubber and wooden material which has extreme stability, sound dampening, and shock-absorbing ability. So, it protects both the barbell and the floor.
Q: What is the dimension of the rubber decks?
Answer
200 (L) X 100 (W) cm (Each Deck)