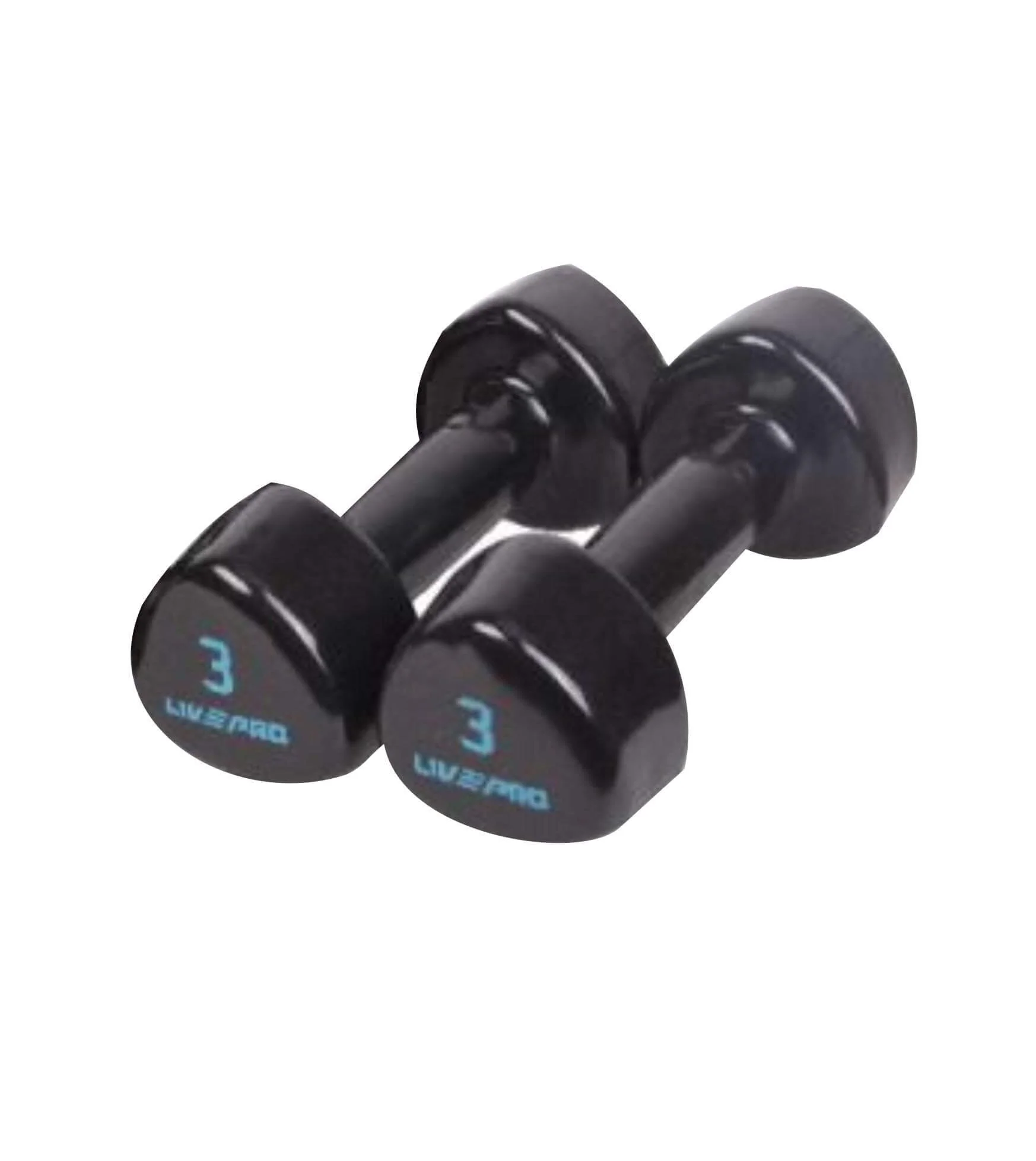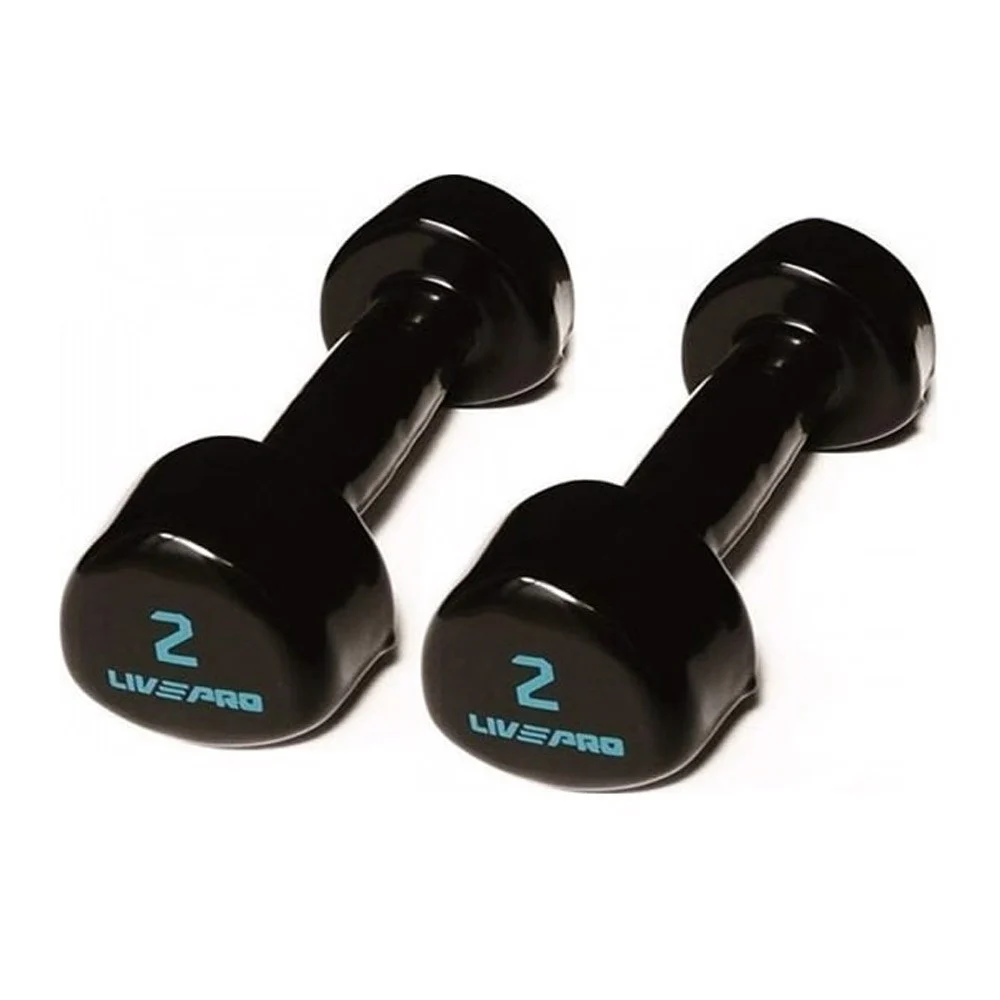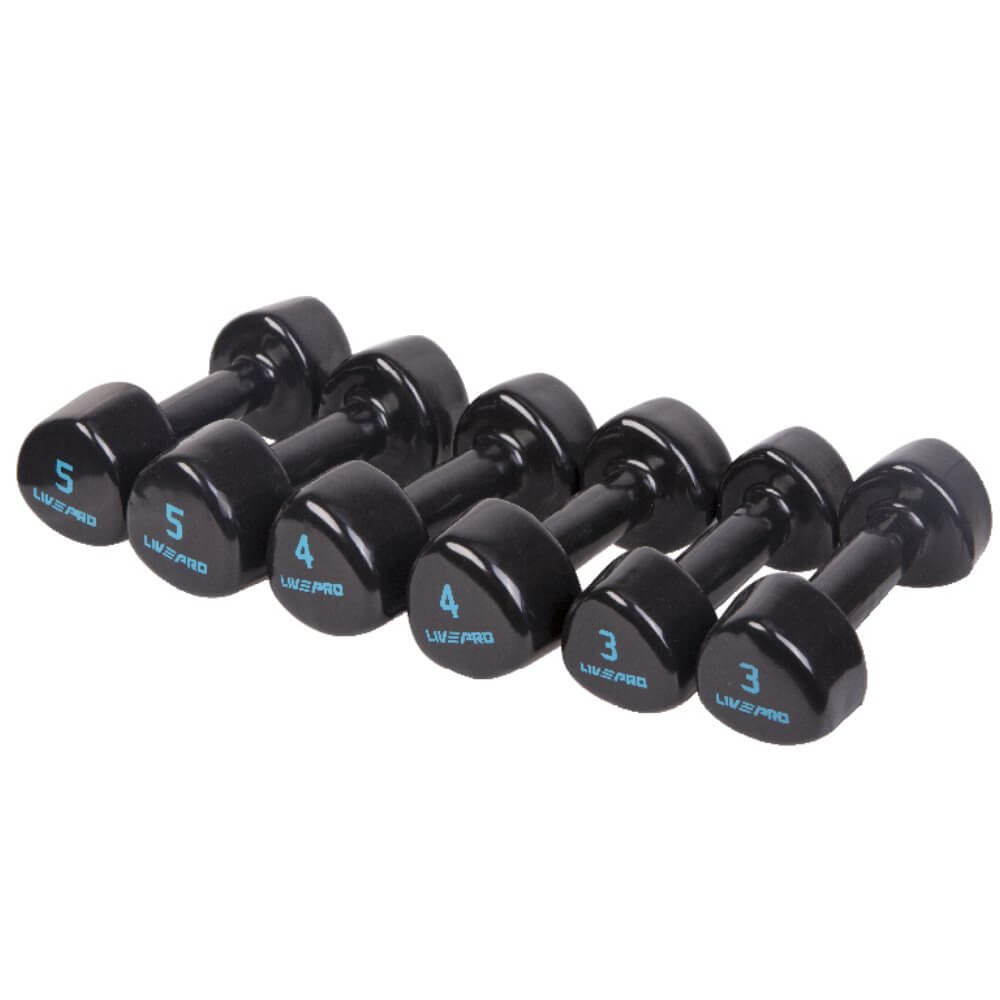 Share
Free Shipping
Get free delivery for orders above $200
A charge of $20 will be applied for orders below $200
0% Instalment Payment Plan
Applicable for the products that cost above $500
0% Interest Rate & Requires participating credit card for the plan

COD
Pay the cash at the time of delivery
Delivery & Installation schedule will be intimated
Livepro Studio Dumbbells
The Vinyl Studio Dumbbells are a simple and effective way to strengthen and tone the body. Convenient for even the smallest home gym, these Vinyl studio dumbbells pairs are perfect for newbies and pros alike.
Use them for light-weight training to successfully target a wide range of muscles including the biceps, triceps, deltoids. They can also help to lengthen and gently stretch the muscles, so are an ideal tool for rehabilitation and physiotherapy exercises.
Features
Size: (1 to 3kg) x 2
Price is for 1 pair (2 units per kg)
High-quality studio dumbbell with vinyl coating
The design prevents it from rolling away, ideal for group training
The coating is floor-friendly, low-noise, and washable
Weight Range: 1 to 3kg
Material: cast iron vinyl-coated
Color: black
Brand Model
Livepro LP8070
Type
Cast Iron Vinyl-Coated
Weight Range
1 to 3kg (1kg Increment)
Color
Black
Sold As
Pair (2 Units per kg)
Warranty
3 Months
FAQ's
Q: What type of coating is given to the dumbbells?
Q: Is there any mechanism used to avoid rolling and safety?
Answer
Yes, our technical team uses an anti-rolling end design to avoid Livepro dumbbells rolling and ensures 100% safety. So, it will not roll when placed flat.
Q: Is the price shown for only one dumbbell?
Answer
No, it's the price for one pair of studio Dumbbells and you can't able to get a single dumbbell alone in any size. If you're buying dumbbells for home use and have a goal to achieve with dumbbells, then go for a pair. Choose weight based on your level, goal, or target.
Good One
These rubberized dumbbells quality is good.
Thank you for choosing solefitness.sg
Thank you for choosing solefitness.sg
Thank you for choosing solefitness.sg
Would Recommend
A must-have dumbbells set in every home gym.
Thank you for choosing solefitness.sg
Works Great
Love the size and feel of these dumbbells. I am using this for all sort of upper body exercises.
Thank you for choosing solefitness.sg