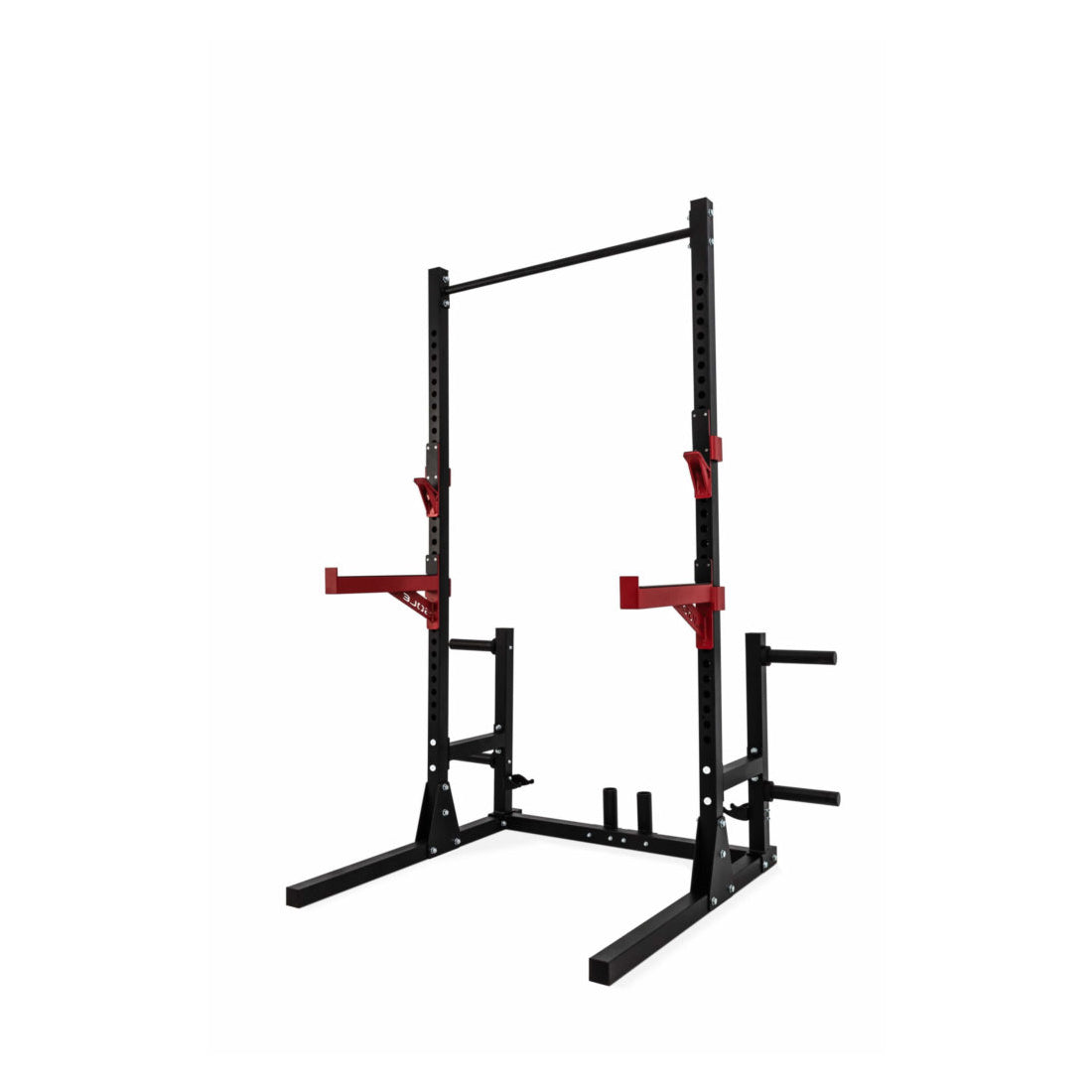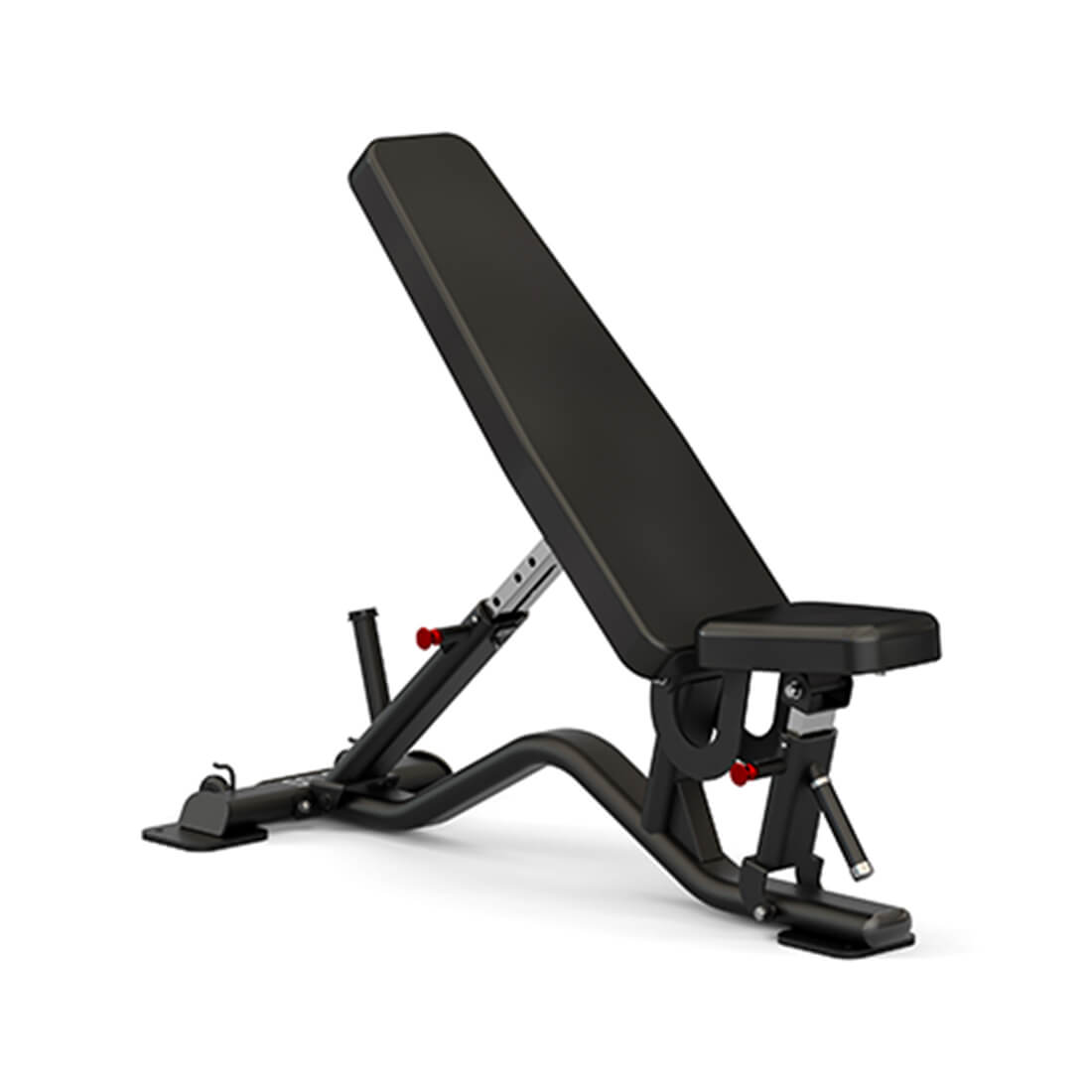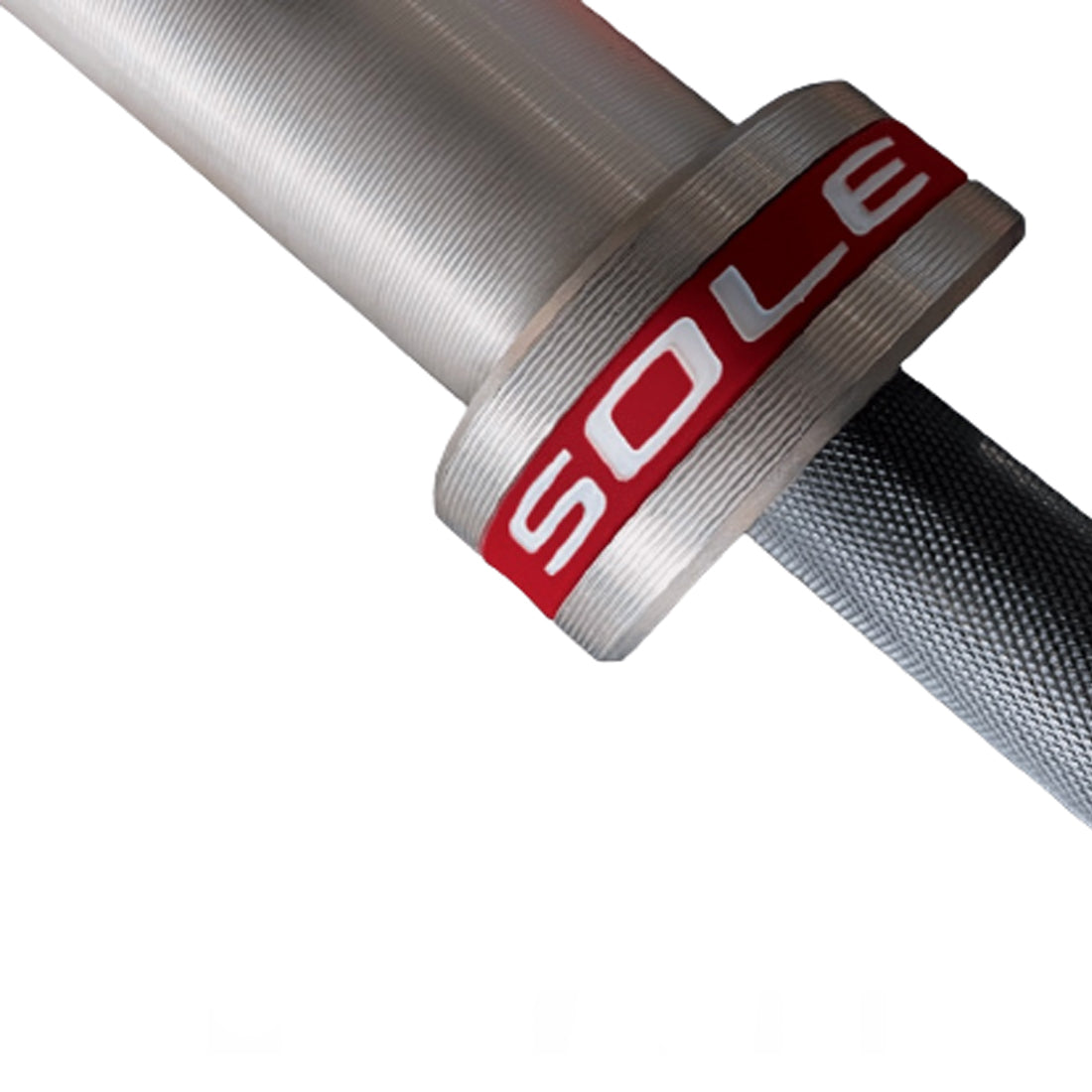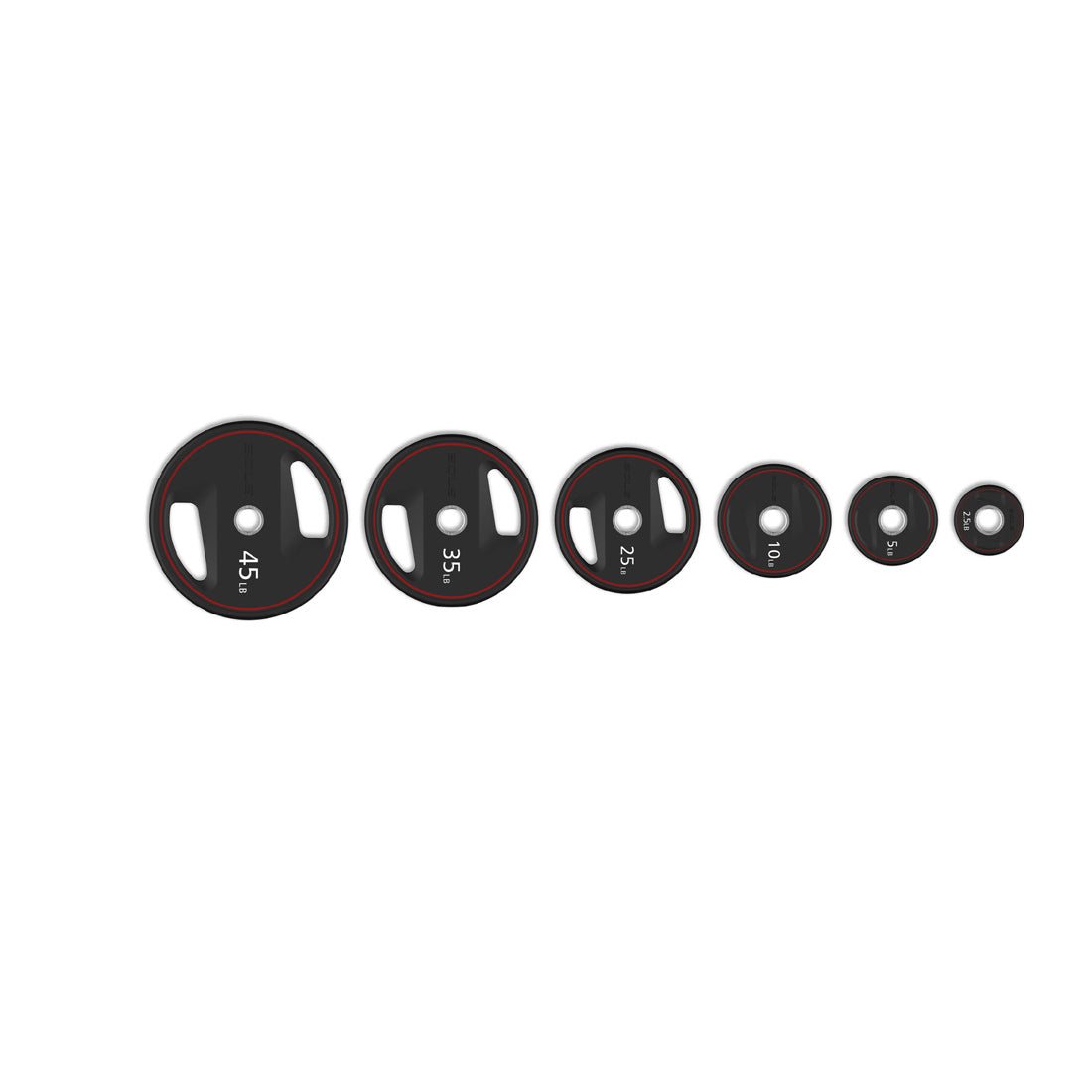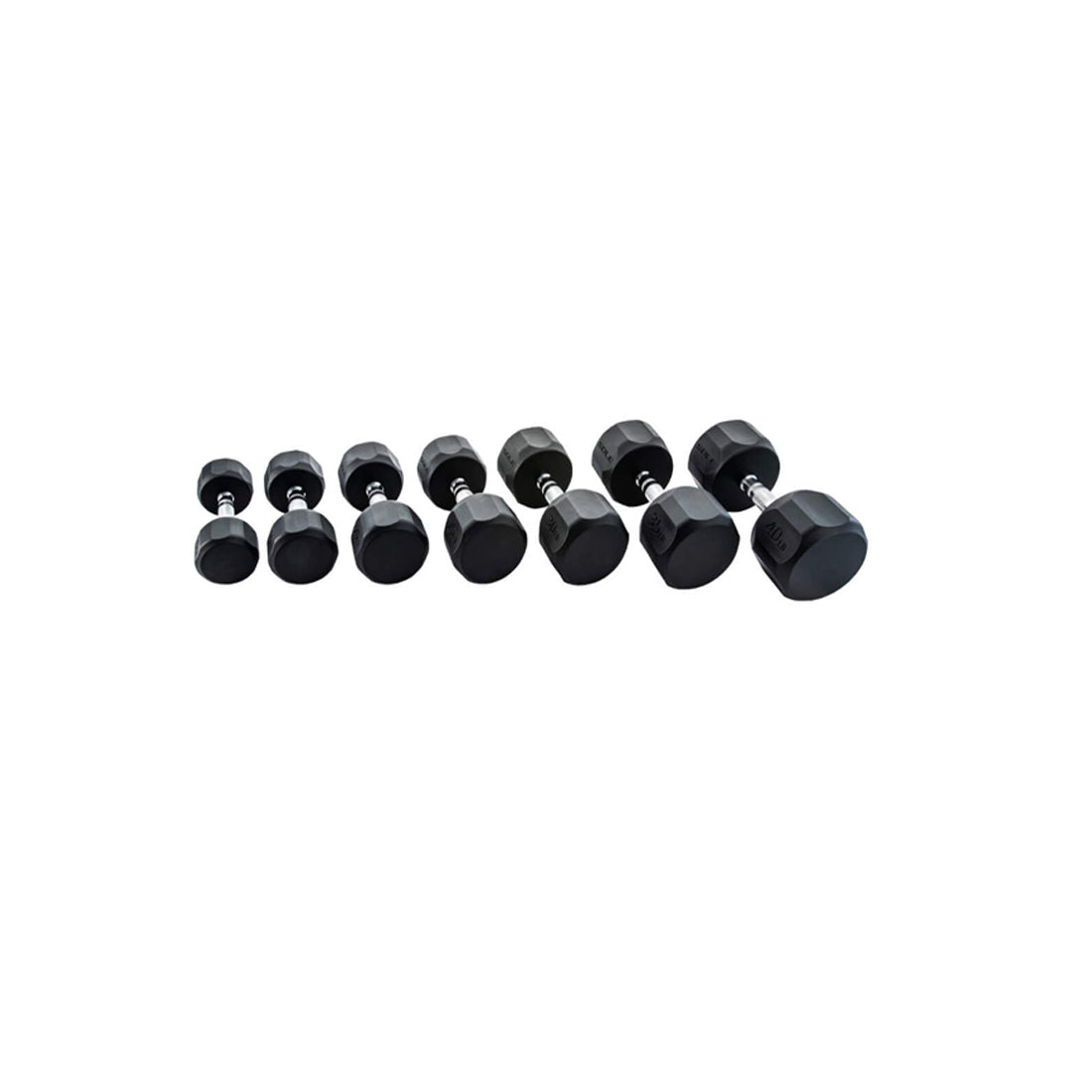 Share
Free Shipping
Get free delivery for orders above $200
A charge of $20 will be applied for orders below $200
0% Instalment Payment Plan
Applicable for the products that cost above $500
0% Interest Rate & Requires participating credit card for the plan

COD
Pay the cash at the time of delivery
Delivery & Installation schedule will be intimated
SOLE HALF RACK COMBO
This Sole Half Rack Combo is the best bundle of efficient products and accessories that will satisfy all your strength training needs. The best starter package for every home gym that helps in developing your physique in an effective way.
-
1. 1 X Sole Half Rack
2. 1 X Sole Multi-Angle Workout Bench
3. 1 X Sole Olympic Barbell
4. 1 X Set of 12 Dual-Grip Rubber Plates
(2.5lbs x 2, 5lbs x 2, 10lbs x 2, 25lbs x 2, 35lbs x 2, 45lbs x2)
5. 1 X Set of 14 Dumbbells
(10lbs 2, 15lbs x 2, 20lbs x 225lbs x 2, 30lbs x 2, 35lbs x 2, 40lbs x 2)
SOLE HALF RACK
The Sole Half Rack is a multifunctional piece of equipment that makes your regular strength training more effective. Engineered with commercial-grade steel with a powder coating finish maximizes the racks' durability and reliability. An array of exercises like deadlifts, pull-ups, squats and more can be performed with this perfectly designed squat rack.
• Maximum Capacity: 455kg
• Tube Thickness: 0.2cm
• Storage Capacity: 82kg (Each Pin)
• Product Dimension: 130.4 (L) X 177.6 (W) X 235.3 (H) cm
• Product Weight: 87kg
• Features a pair of Safety Bars, J-Hooks, Bar Holders, dumbbell storage, and dual pair of Plate Storage
Sole Multi-Angle Workout Bench
The Sole Multi-Angle Workout Bench is one of the finest workout benches that let you do all the exercises that are needed for a full-body workout. The heavy gauge 2" X 4" flat oval tubing with electrostatic powder coating prevents corrosion and rust. Feel the real comfort workout with the high-density cushion seat and backrest with fully upholstered stitched vinyl. This adjustable bench has 6 flat, incline adjustments and 3 different seating positions. The transport wheels help in quick and easy mobility whereas the rubber foot covers provide floor protection.
• Material: 2" X 4" Heavy-gauge Flat Oval Tubing
• Adjustment Levels: 0°, 15°, 30°, 45°, 60°, 80°
• Seating Positions: 3
• Maximum User Weight: 454kg
• Footprint Dimension: 145 (L) X 66 (W) X 46 (H) cm
• Product Weight: 44.5kg
SOLE BARBELL
The Sole Barbell is such a rigid bar that is constructed of heavy-duty steel, Black Zinc coated shaft finish and the chemical chrome grooved sleeves. The 194,000 PSI tensile strength, 220cm (7.2ft) long design is rigid enough to load the most demanding lifts and training under the Olympics standard. The 6-section knurling handle improves the griping experience as it provides moderate friction and also effectively reduces the muscle strain.
• Material: Steel
• Length: Grip - 220cm, Sleeve - 41.6cm
• Diameter: Grip - 2.85cm, Sleeve - 5cm
• Bushings: 4
• Product Weight: 20kg
SOLE DUAL GRIP WEIGHT PLATES
The Sole weight plate set features a TPU rubber coating for floor protection during dropping. The solid centre sleeve or hole offers an exact contact between the plate and the bar. It is specifically designed for the Sole Olympic bar and the double grip design ensures strong holding of the plates during loading and unloading. Full weight sets include pairs of 2.5, 5, 10, 25, 35 and 45 lbs.
• Material: TPU
• Weight Ranges: 2.5, 5, 10, 25, 35 and 45 lbs (One Pair of Each Weight)
• Set-Up Dimension: 140 (L) X 66 (W) X 99 (H) cm
• Product Weight: 111kg
SOLE RUBBER DUMBBELLS
The Sole Rubber Dumbbell set features a knurled ergonomic handle design and an anti-roll rubber-coated hexagon shape for providing essential grip and security. Full weight sets including pairs of 10, 15, 20, 25, 30, 35 and 40 lbs. This dumbbell set is great for resistance training and build strength and endurance to the arms, back, chest, core and legs.
• Material: TPU
• Weight Ranges: 10, 15, 20, 25, 30, 35 and 40 lbs (One Pair of Each Weight)
• Product Weight: 159kg
SPECIFICATION
| | | |
| --- | --- | --- |
| Brand Model | Product Name | Product Weight |
| Sole SW121 | Sole Half Rack | 87kg |
| Sole SFI100 | Sole Multi-Angle Workout Bench | 44.5kg |
| Sole SW111 | Sole Barbell | 20kg |
| Sole SW106 | Sole Dual-Grip Weight Plates | 111kg |
| Sole SW101 | Sole Rubber Dumbbells | 159kg |