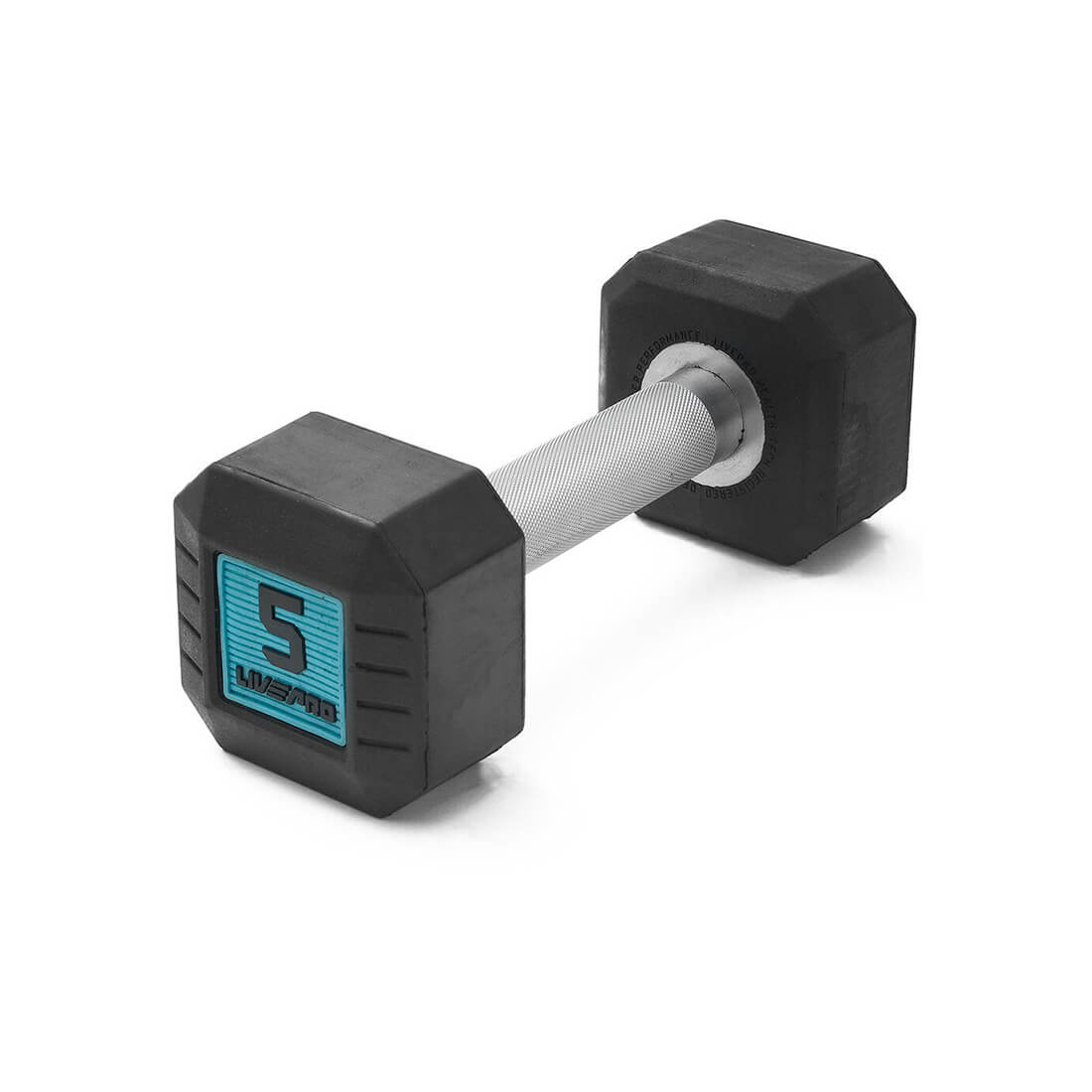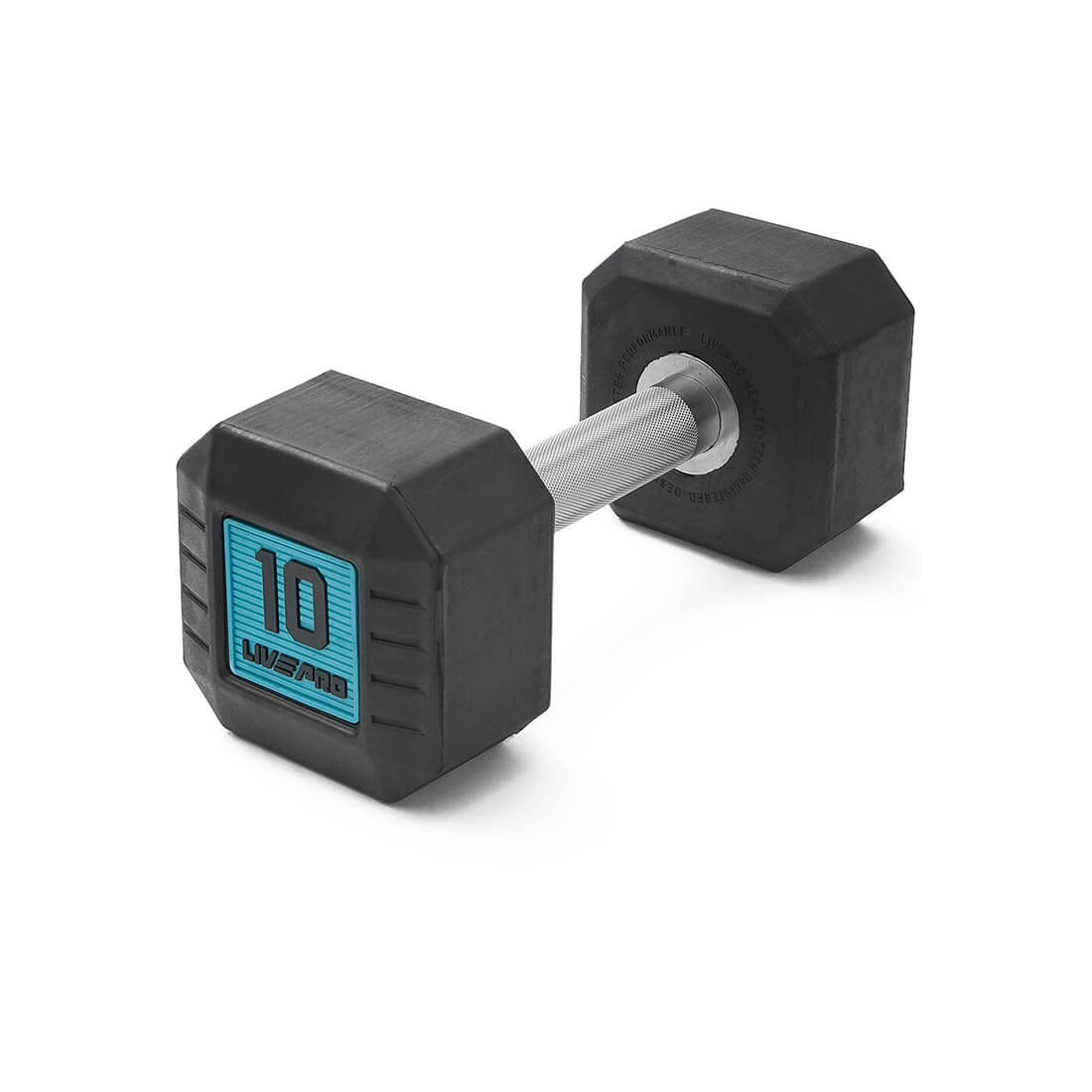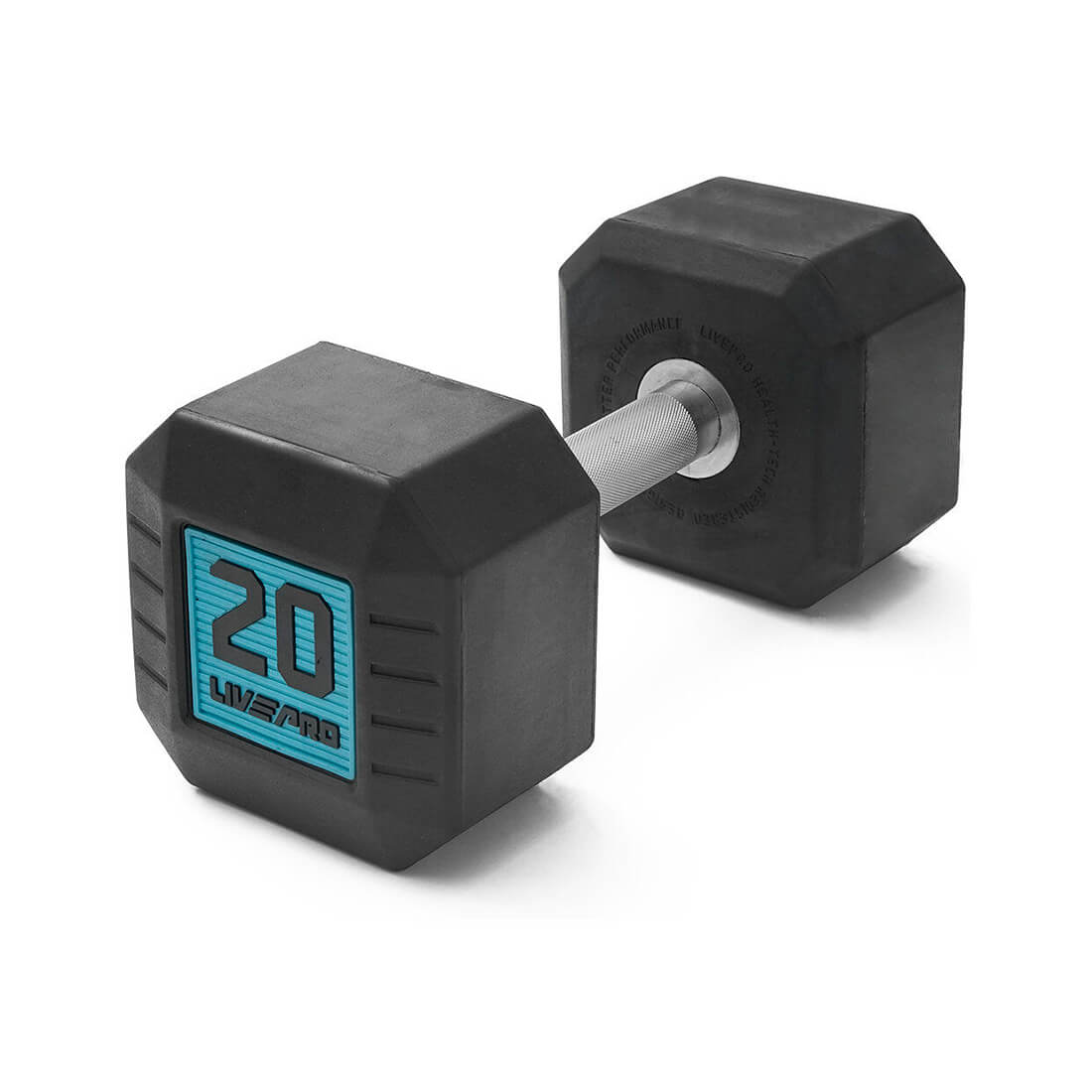 Share
Free Shipping
Get free delivery for orders above $200
A charge of $20 will be applied for orders below $200
0% Instalment Payment Plan
Applicable for the products that cost above $500
0% Interest Rate & Requires participating credit card for the plan

COD
Pay the cash at the time of delivery
Delivery & Installation schedule will be intimated
PREMIUM OCTAGONAL RUBBER DUMBBELLS FULL SET
Sold As Pairs (2.5 To 25kg)
The octagonal solid steel, rubber encased dumbbells represent the best in class, commercial grade dumbbells. The octagonal dumbbells feature a solid steel head with a durable, shock-absorbent rubber plating, fully over-moulded to the centre. The rubber casing protects the dumbbell and gym floors from damage caused by repetitive dropping. Each weight marking is permanently engraved into each dumbbell for easy visibility. The rubber coating comes in a beautiful matte finish. The combination of the rubber plating and textured finish make these dumbbells uniquely low-maintenance. Each precision machined handle on the octagonal dumbbell includes a medium-grade knurling for a firm but comfortable grip.
RUBBER OCTAGONAL DUMBBELLS
Our octagonal fixed dumbbells are made out of heavy-duty solid steel material that offers high strength and is not susceptible to hairline cracks and breakages. Hence it is highly durable, reliable and ensures an extended lifetime even after heavy workouts. The rubber-coated heads provide a matte finish that makes them look more professional and stylish.
RUBBER-COATED DUMBBELLS
These octagonal dumbbells with an odourless exterior rubber casing have more tear-strength, impact resistance and shock absorbent feature. The dumbbells will not corrode, rust, and prevent damaging the floor & equipment caused by repetitive dropping. A perfect noise-proof free weight tool suitable for everyday use to achieve a more convenient & silent workout.
EASE OF IDENTIFICATION
The moulded end of these solid steel fixed dumbbells has clear, vibrant and eye-catchy weight markings that help the user in identifying each dumbbell among various weight distributions. This is a great advantage in switching between different weights or exercises and ensures a simple way of picking out the right weight without any confusion and time consumption.
PRECISION-MACHINED HANDLE
This dumbbell set has a knurled ergonomic handle made of steel that offers extreme reliability, strength and will not break after repeated use. The chrome-plated & anti-slip texture increases friction and provides a secure and comfortable grip. The shell has three-layered electroplating that is resistant to rust and corrosion.
DIFFERENT SIZES
From 2.5kg to 25kg, our fixed octagonal dumbbells offer a wide range of sizes in pairs that suit all fitness freaks from beginners to experienced. The lightweight dumbbells ensure a light body workout and the heavyweight ones to build extreme strength. A piece of versatile free weight equipment that can be used for both commercial and home use.
SPECIFICATION
| | |
| --- | --- |
| Brand Model | Livepro LP8004(2.5-25kg) |
| Type | Premium Rubber Octagonal Dumbbells |
| Weight Range | 2.5 to 25kg (2.5kg Increment) |
| Colors | Black & Blue |
| Sold As | Pair (2 Units Per kg) |
| Warranty | 3 Months |
Q: Is there any rack available to store these whole set of dumbbells?
Answer
Yes, the 3-tier dumbbells rack is available.
Q: What are the available weight ranges?
Answer
Our octagonal rubber dumbbell full set is available in 2.5 – 25kg
Q: Is there any difference between round and octagonal dumbbells in terms of quality?
Answer
Besides the shape, there is no difference in quality and usage. You can opt for the one as per your likes.
Q: What type of material is used for coating?
Answer
The dumbbells are coated with superior quality rubber material