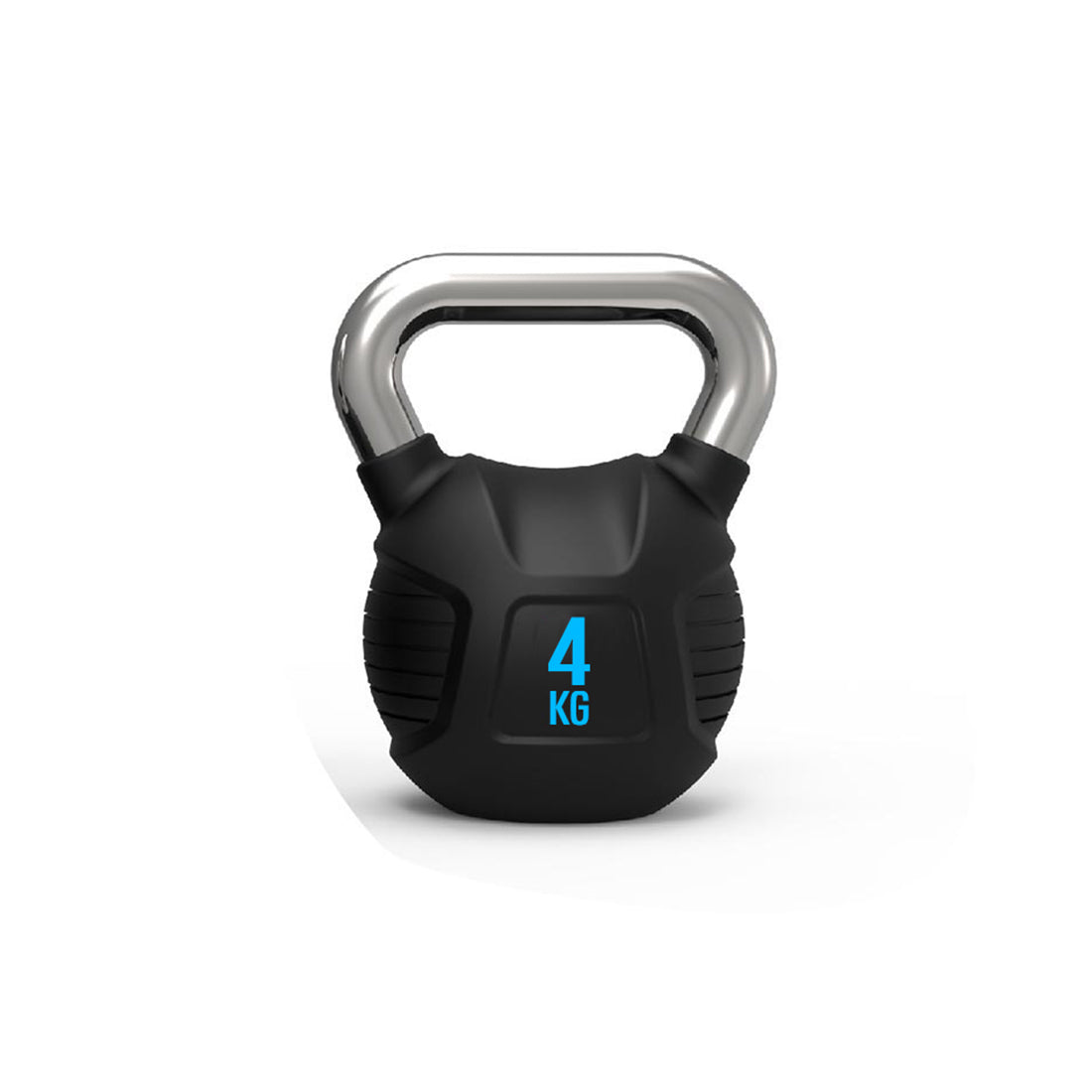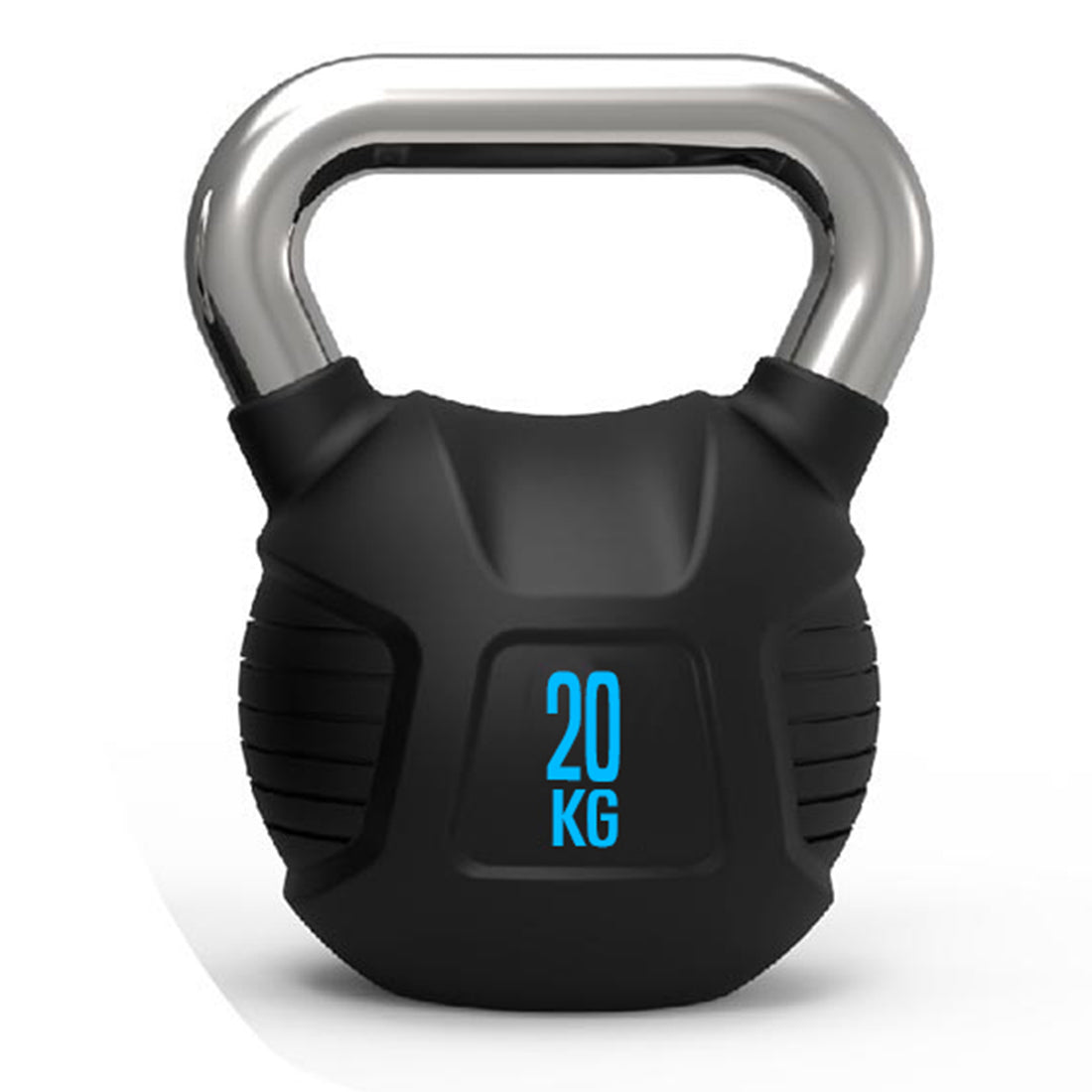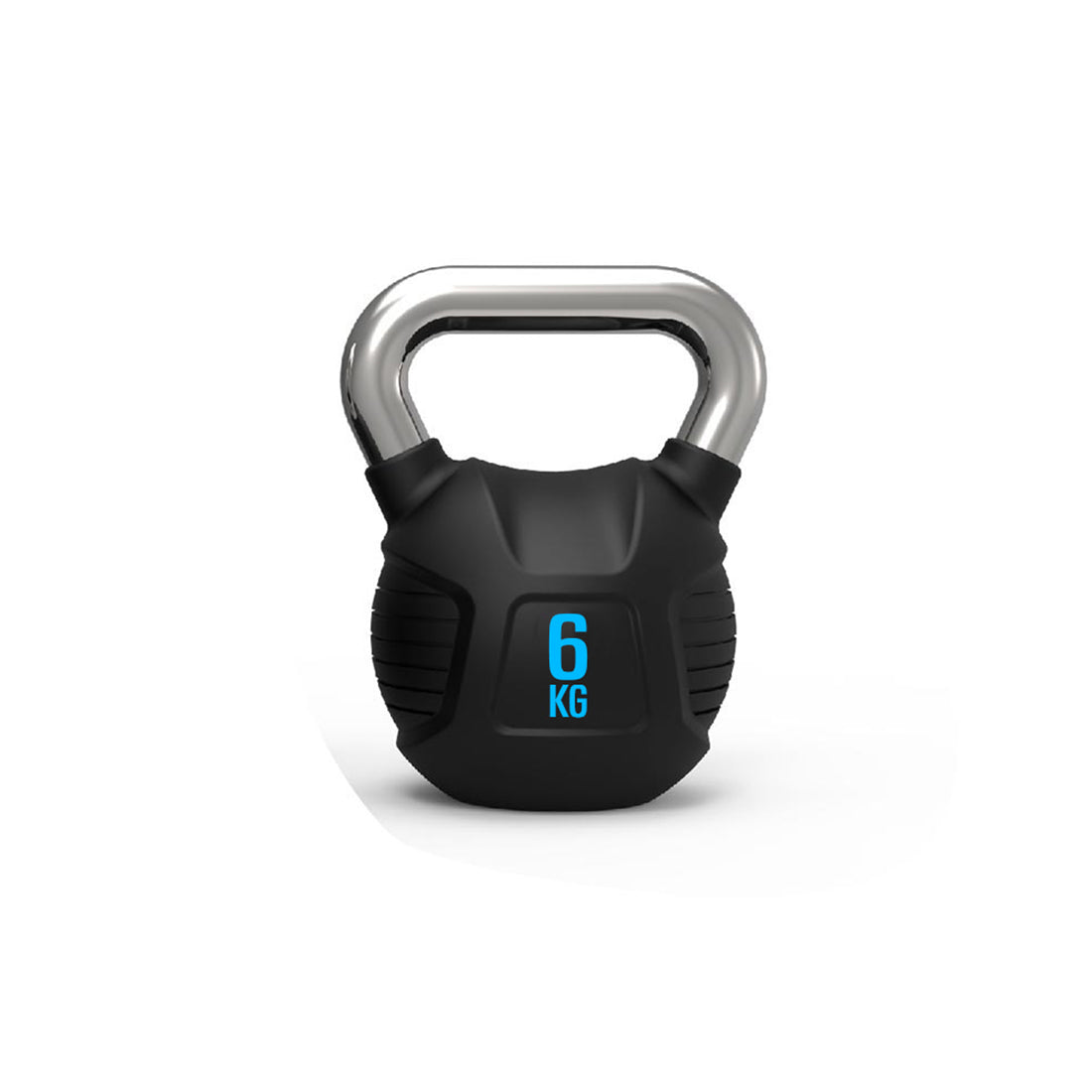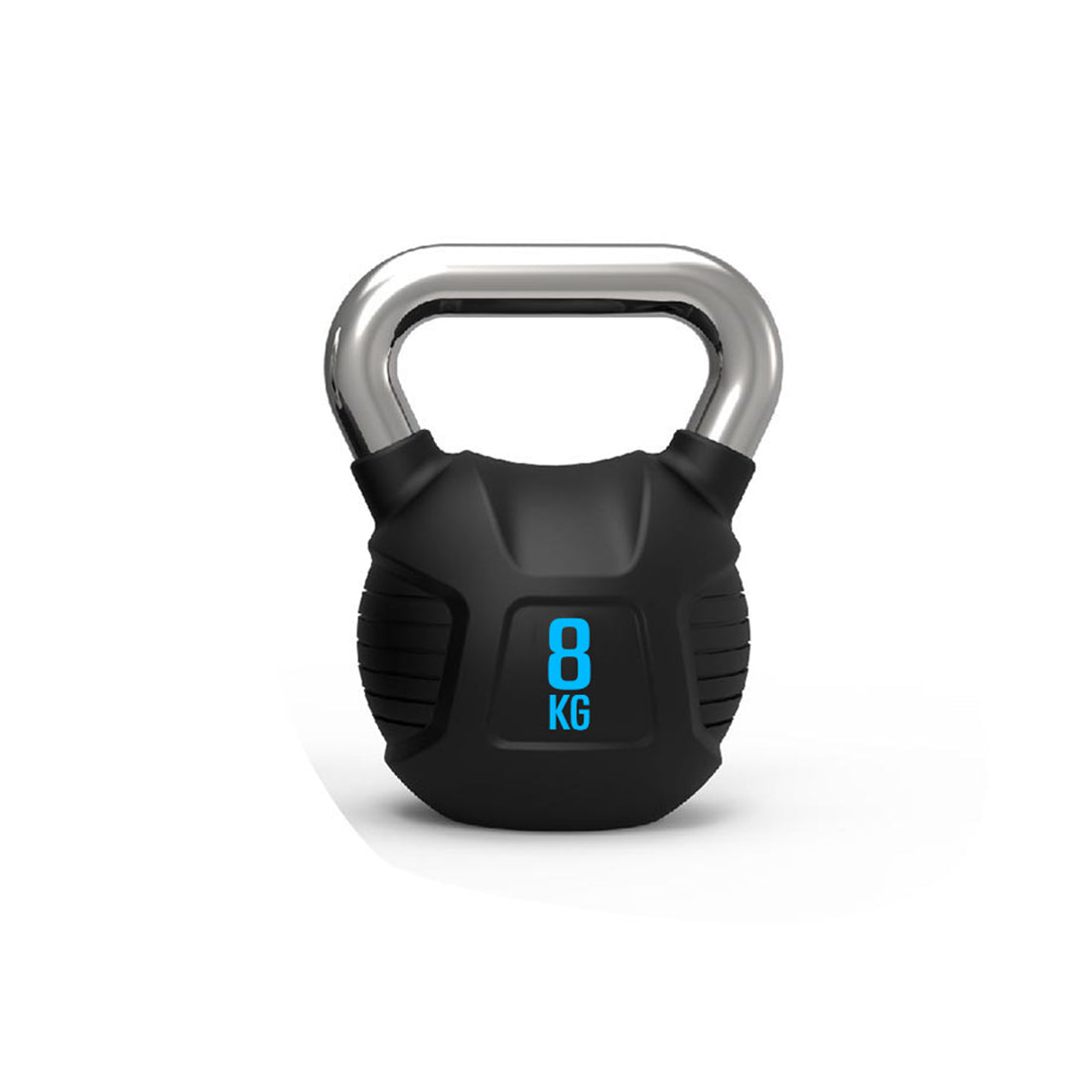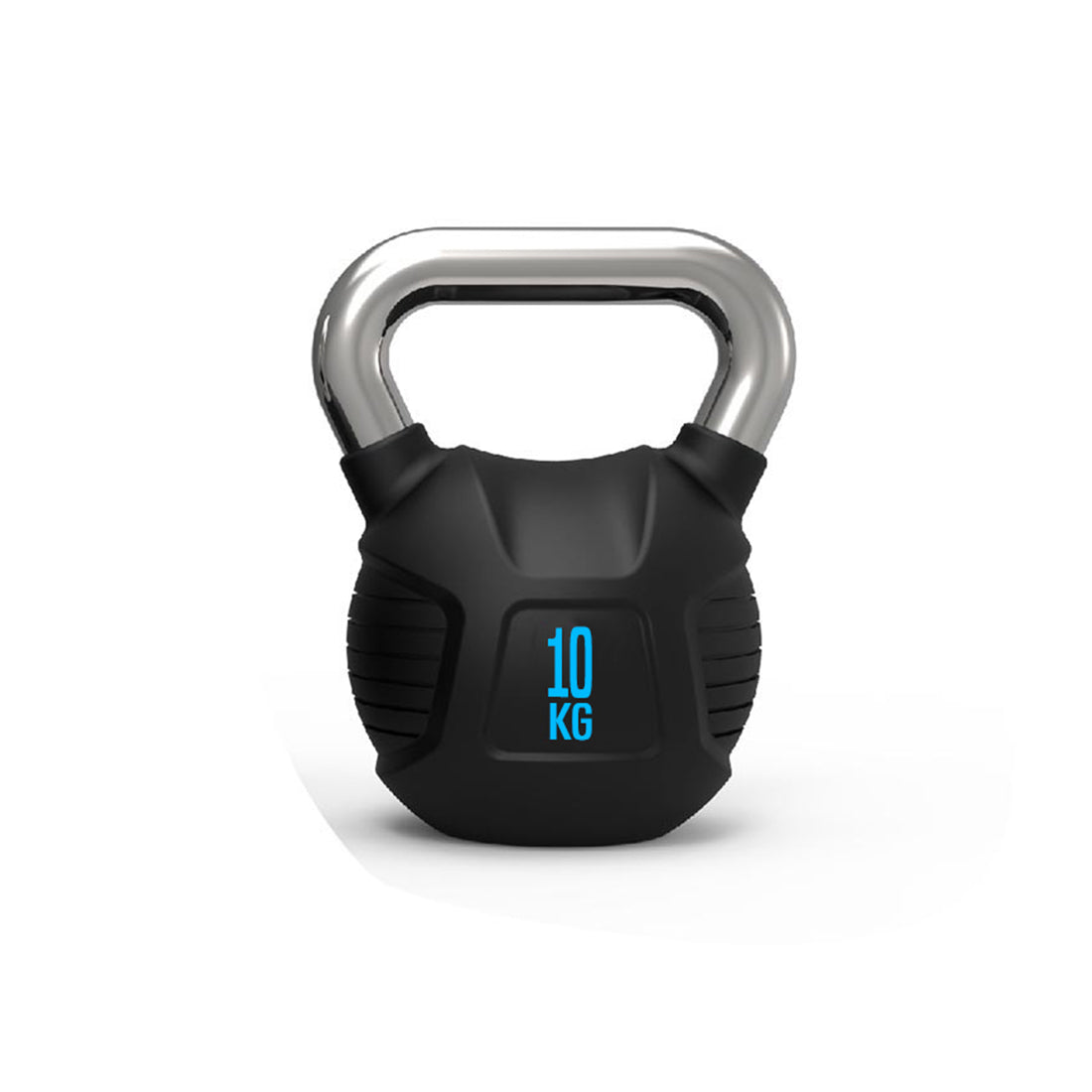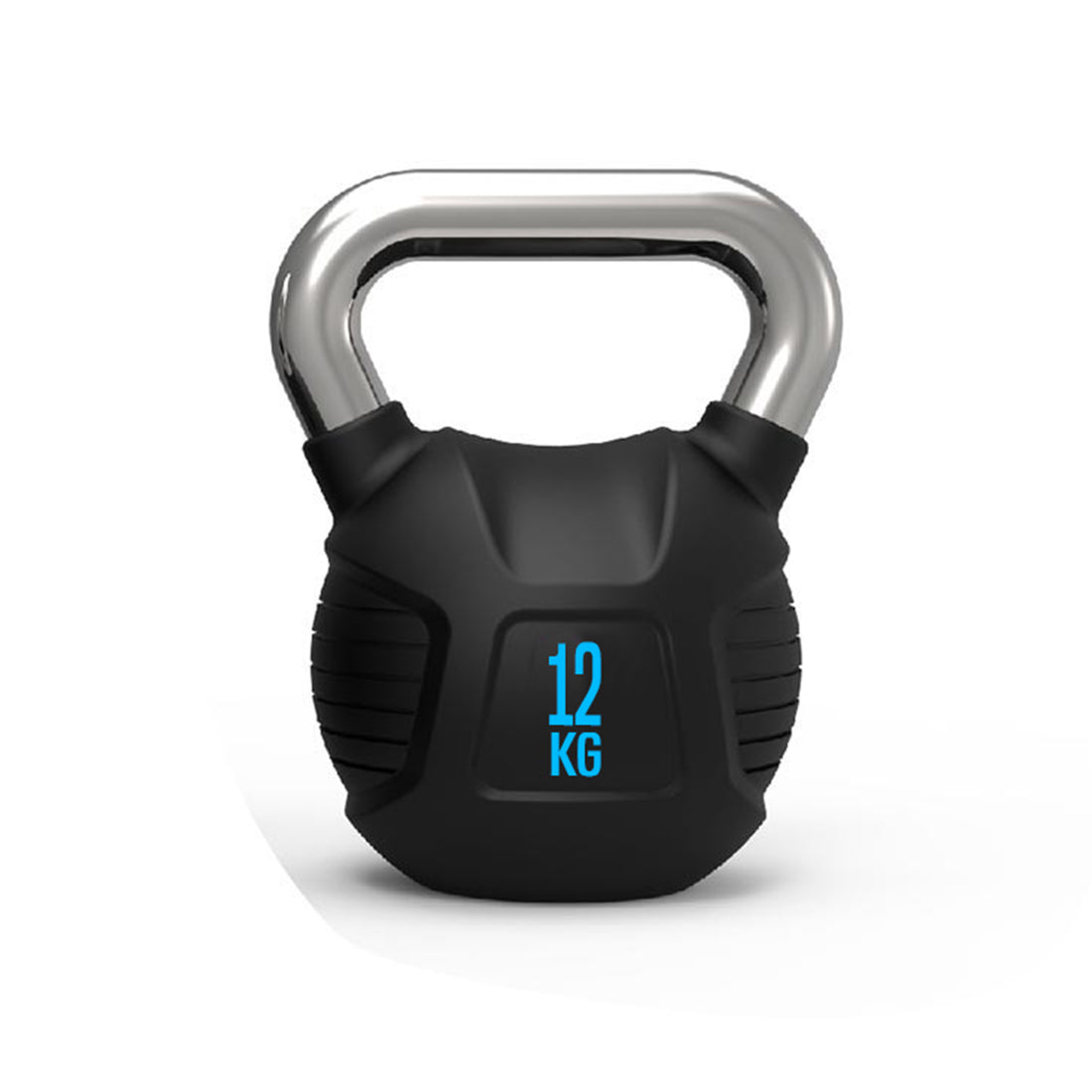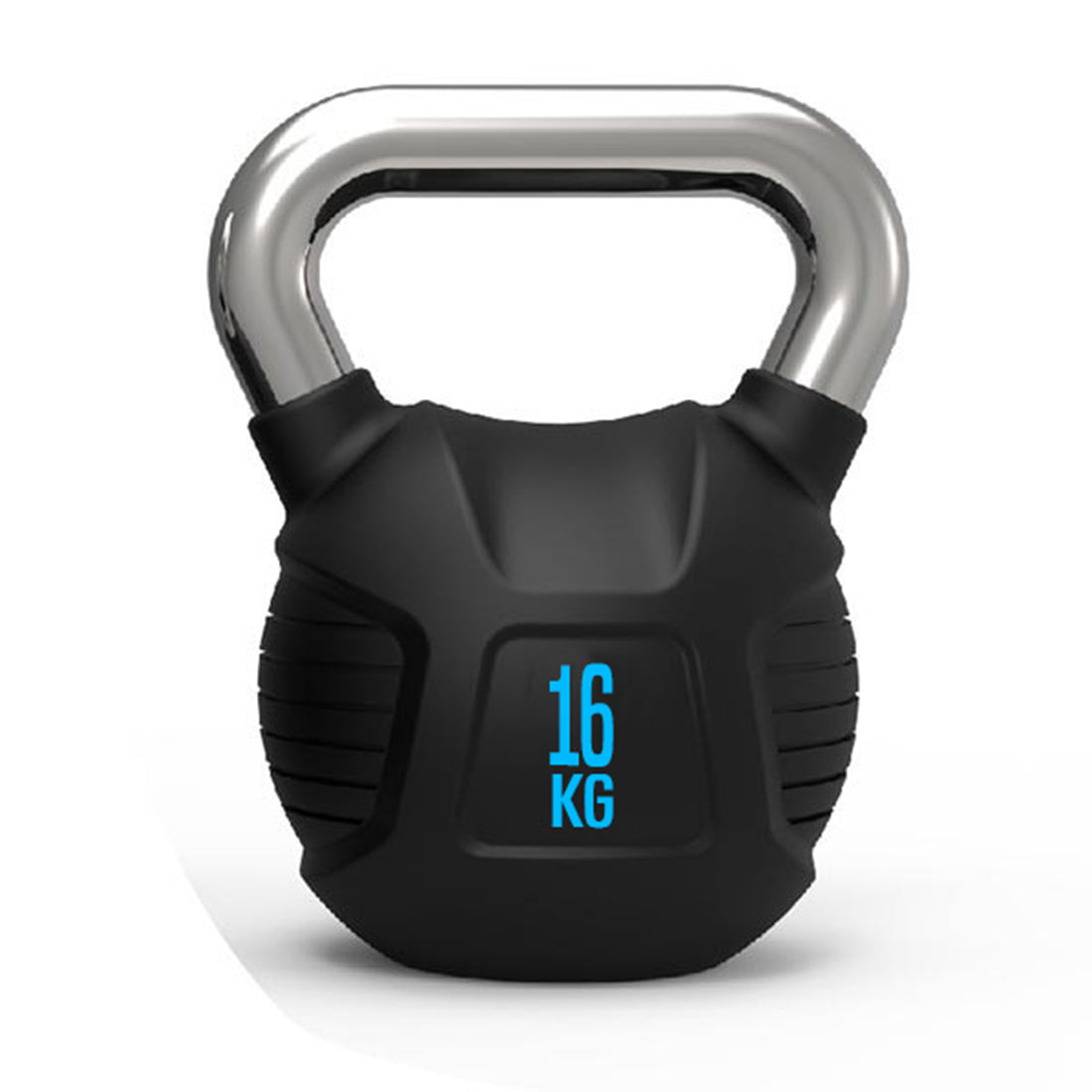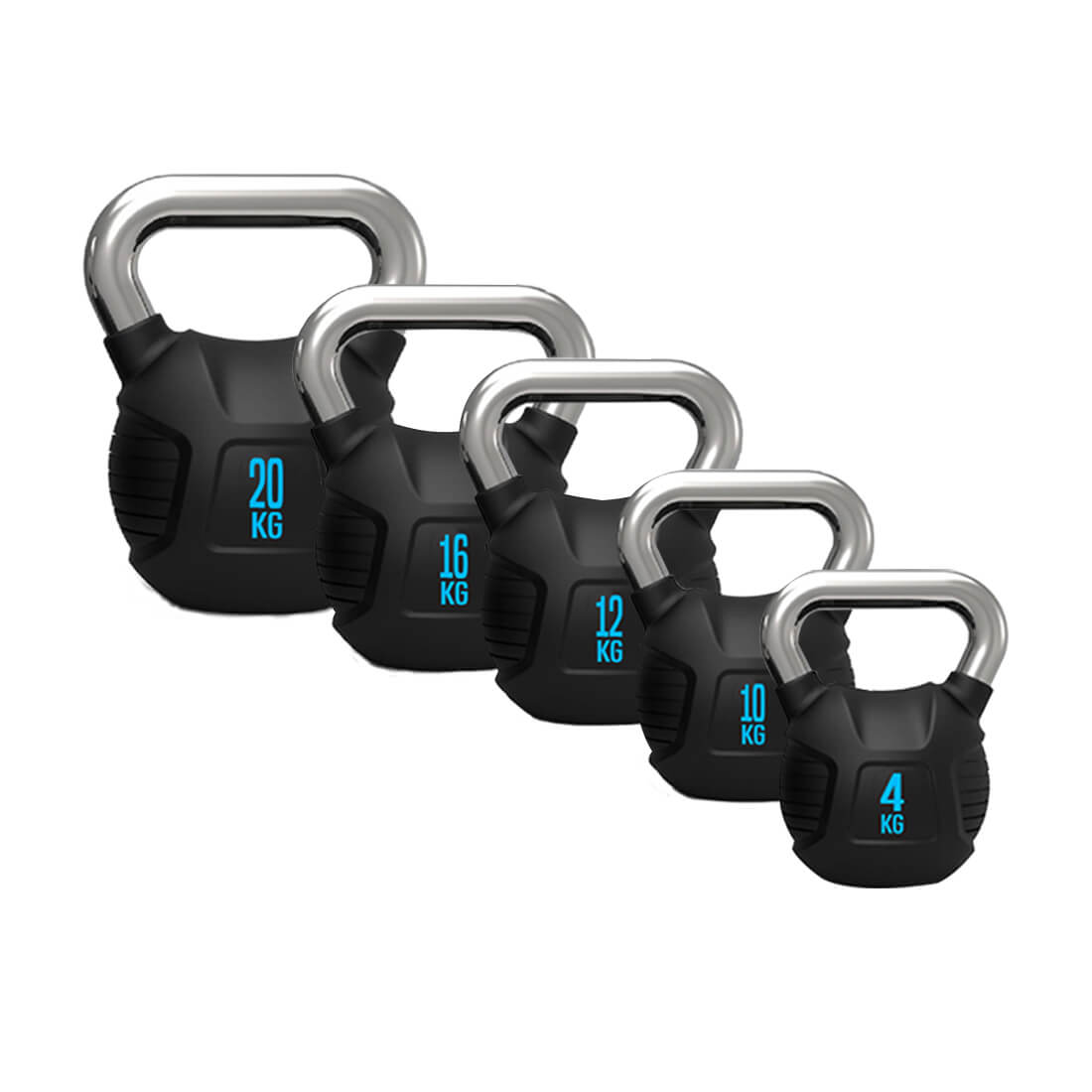 Share
Free Shipping
Get free delivery for orders above $200
A charge of $20 will be applied for orders below $200
0% Instalment Payment Plan
Applicable for the products that cost above $500
0% Interest Rate & Requires participating credit card for the plan

COD
Pay the cash at the time of delivery
Delivery & Installation schedule will be intimated
RUBBER-COATED FINISH
The high-quality kettlebells made of superior-grade materials with an exterior rubber-encased finish will not corrode and rust. It has high wear and tear resistance and also prevents damaging the floor. A perfect zero-noise free weight tool suitable for everyday use to achieve a more convenient & silent workout.
CHROME-PLATED HANDLE
This kettlebell set has a knurled ergonomic handle made of steel that offers extreme reliability, strength and will not break after repeated use. The chrome-plated & anti-slip finish increases friction and provides a secure and comfortable grip. The shell has three-layered electroplating that is resistant to rust and corrosion.
EASE OF IDENTIFICATION
These kettlebell weights have a clear, vibrant and eye-catchy weight markings that help the user in identifying each among various weight distributions. This is a great advantage in switching between different weights or exercises and ensures a simple way of picking out the right weight without any confusion and time consumption.
VARIETY OF EXERCISES
Hold the kettlebell handle with a single or both hands to perform various exercises like Swing, Squat, Lunges, Goblet Squat, Single-arm Row, Deadlifts, Presses, Push Presses, Triceps Presses, Bent-Over Rows, Flutter Kicks, Step-Ups.
DIFFERENT SIZES
From 4kg to 32kg, our Livepro kettlebell weight offers a wide range of sizes that suits all fitness freaks from beginners to experienced. The lightweight kettlebells ensure a light body workout and the heavyweight ones build extreme strength. A piece of versatile free-weight equipment that can be used for both commercial and home use.
Specification
| | |
| --- | --- |
| Brand Model | Livepro LP8043 |
| Type | Rubber Encased Kettlebell |
| Color | Black |
| Weight Range | 4 to 32kg |
| Warranty | 3 Months |
Q1: The handle is made of which material?
Q2: What kind of exercises can I perform with this kettlebell?
Answer
By using our Livepro premium kettlebells, you can able to perform various exercises like squats, lunges, single-arm rows, deadlifts, presses, push presses, step-ups, and like more. You can hold the weight handle with a single or double hand.
Q3: What are the available sizes for the rubber kettlebell set?
Answer
Our Livepro kettlebells are available in a wide range of sizes that suits all fitness trainers from beginners to experienced and from 4kg to 32kg. If you're focusing on a light body workout, then lightweight kettlebells are the best choice.