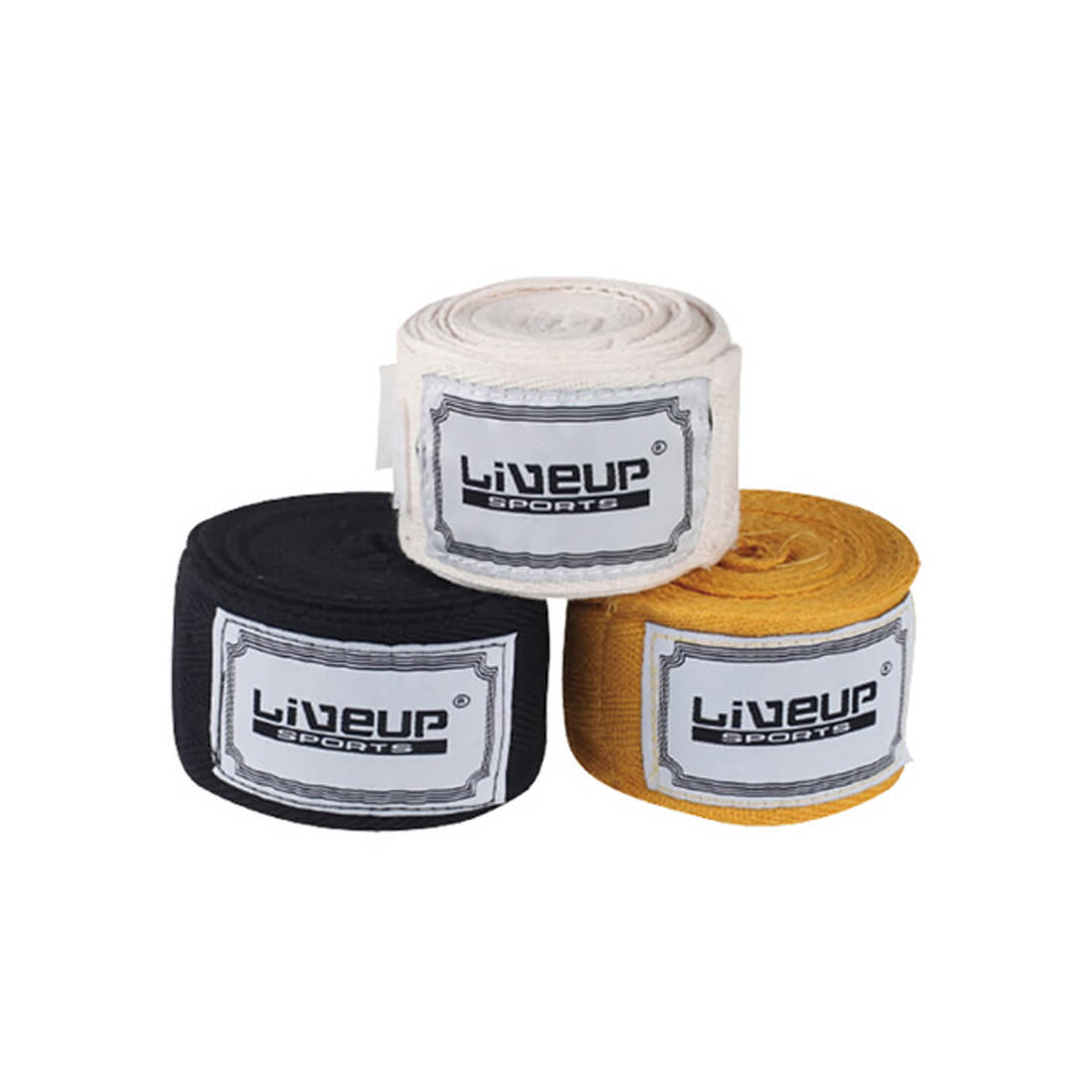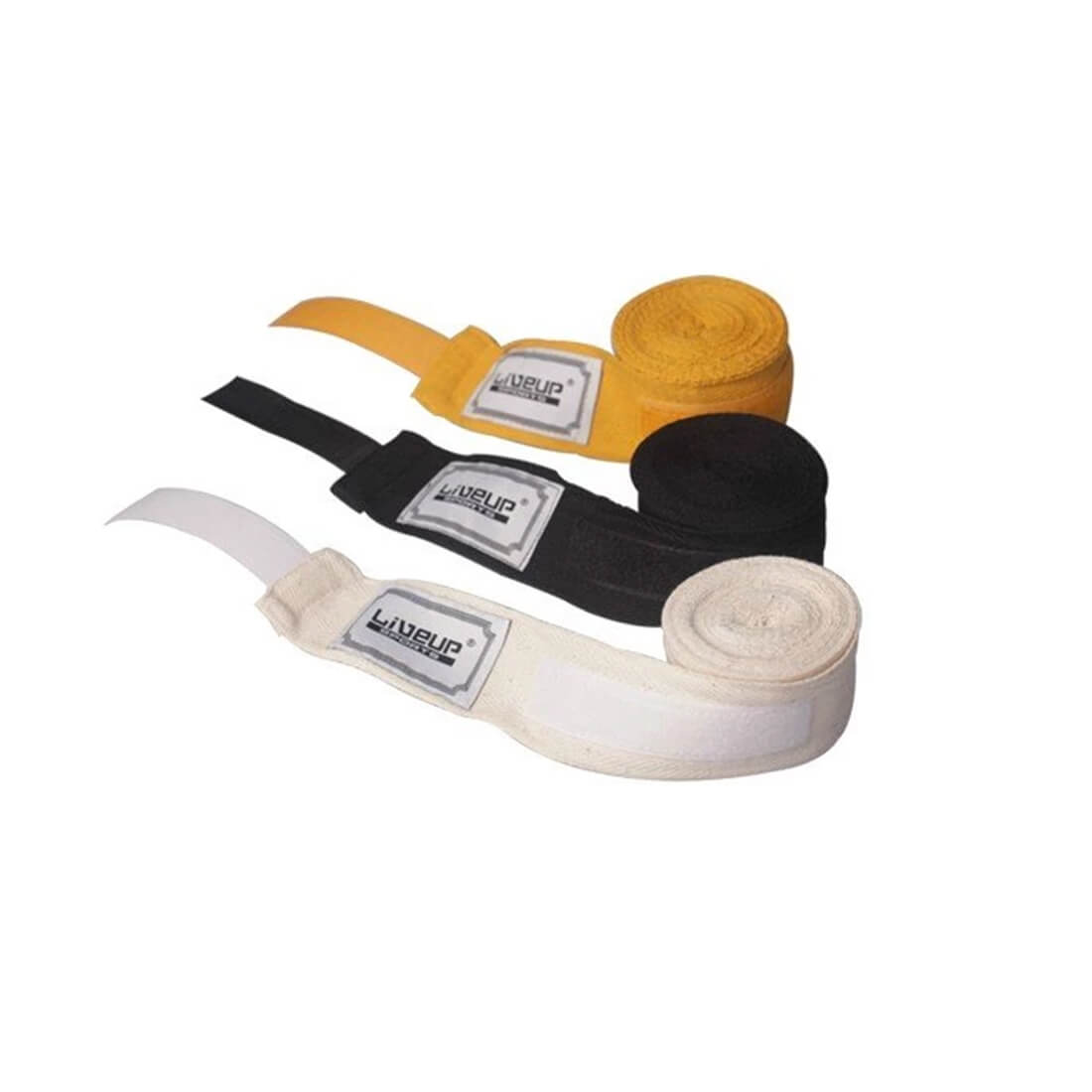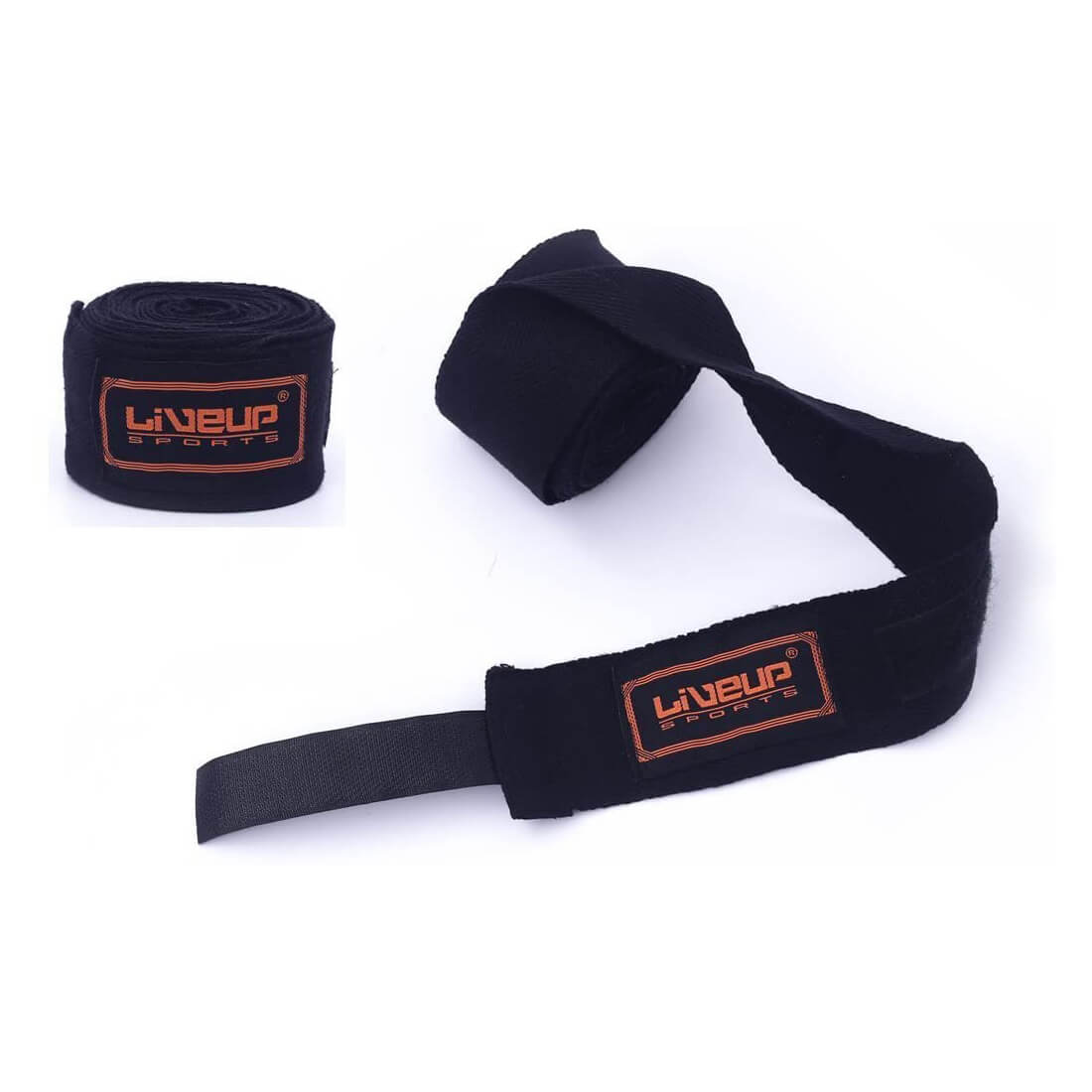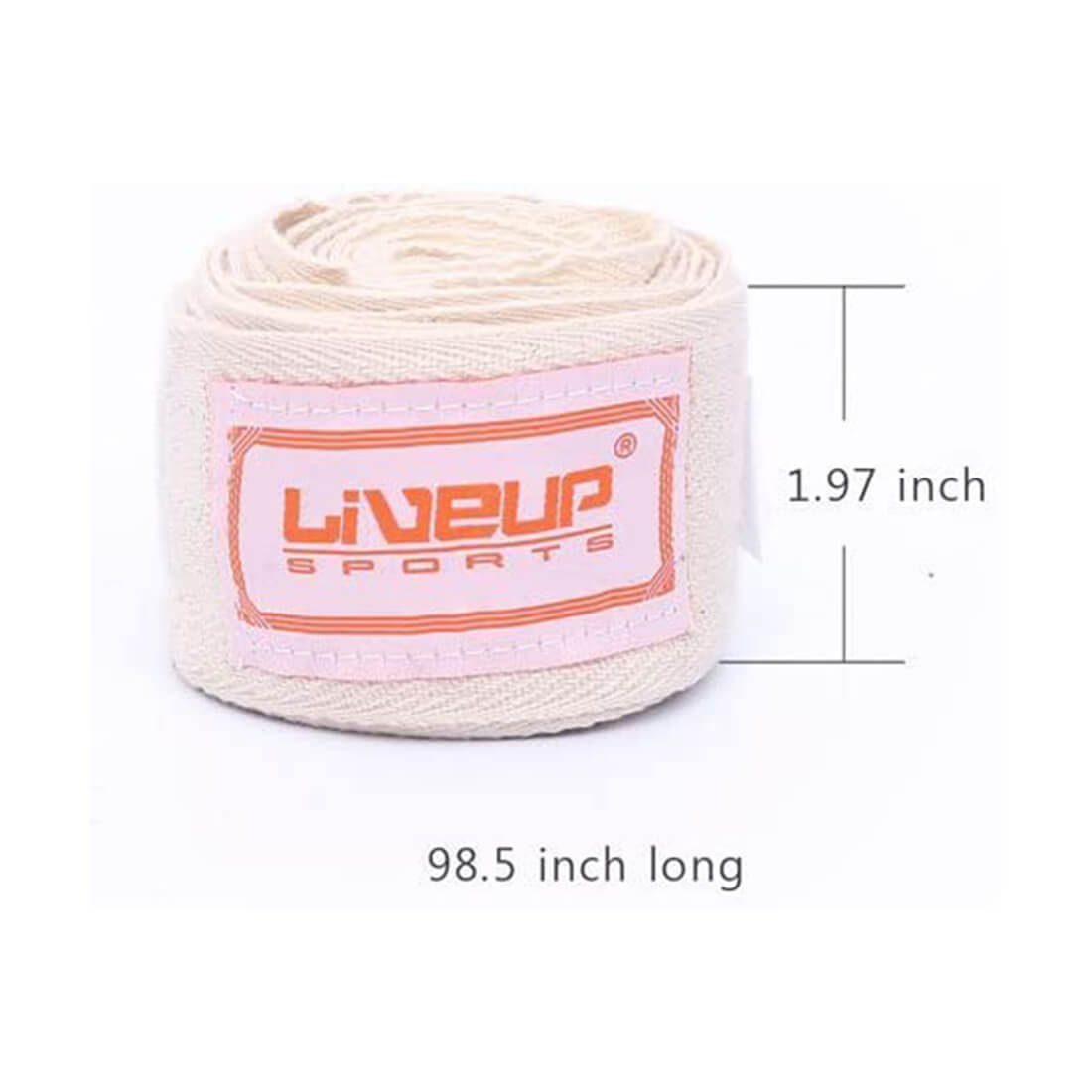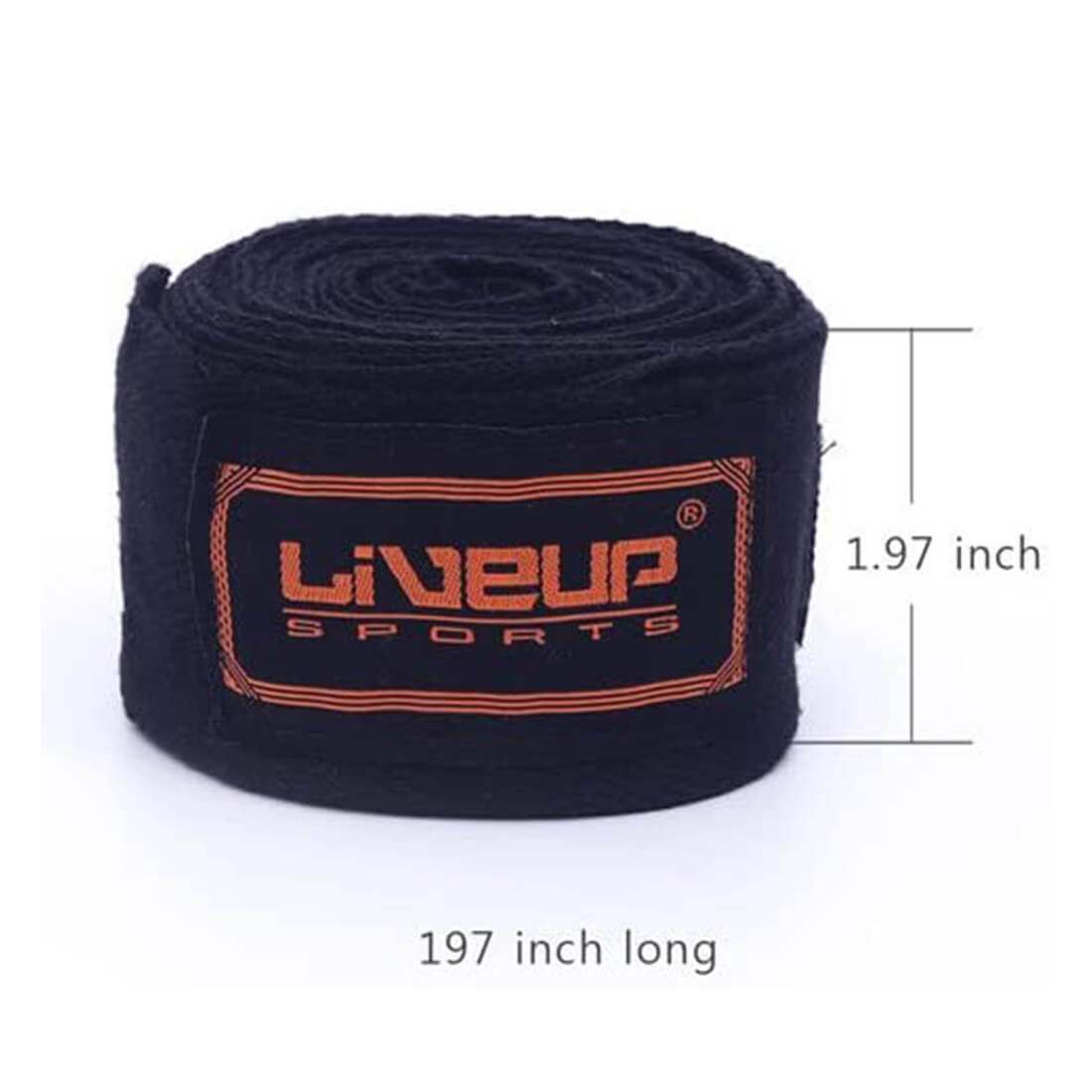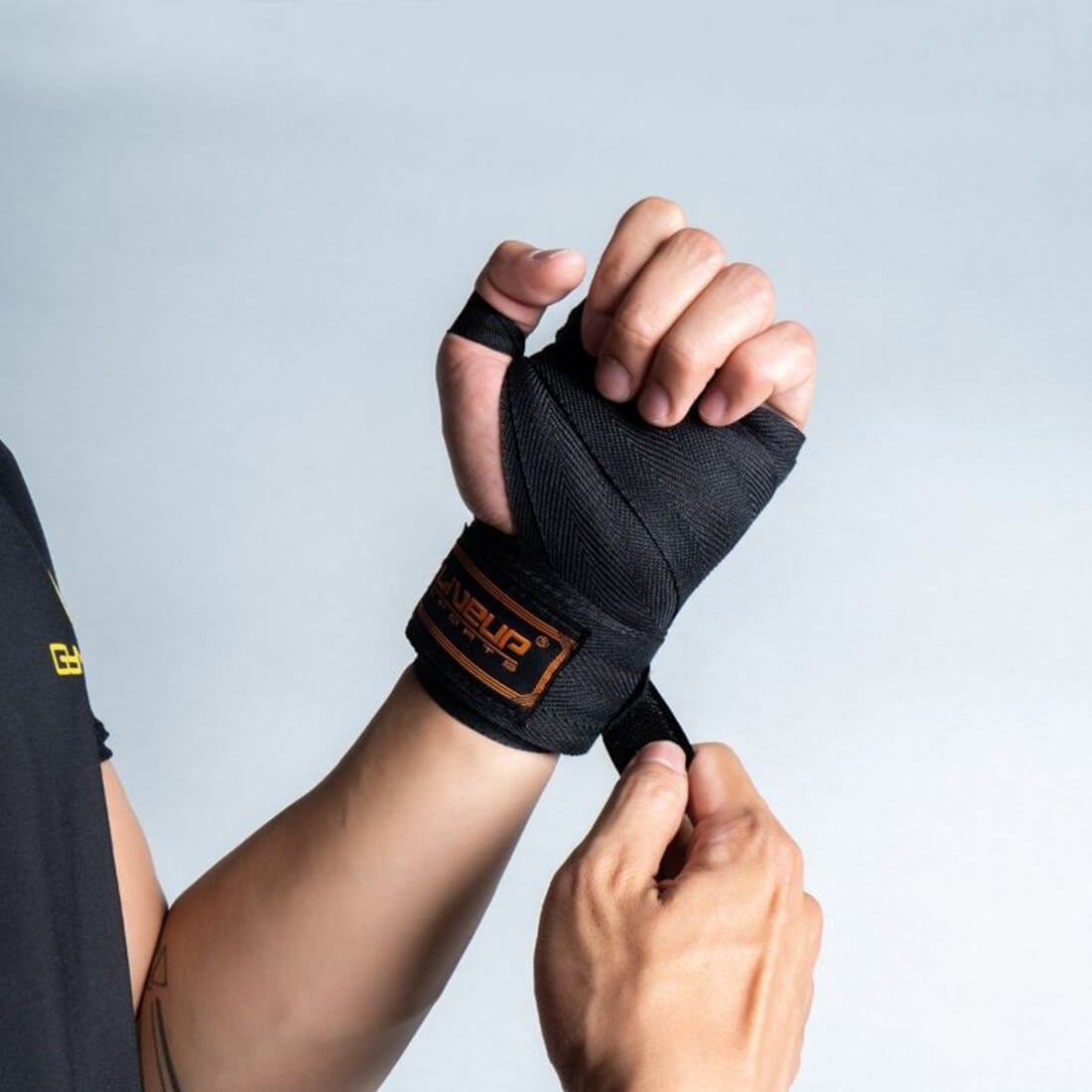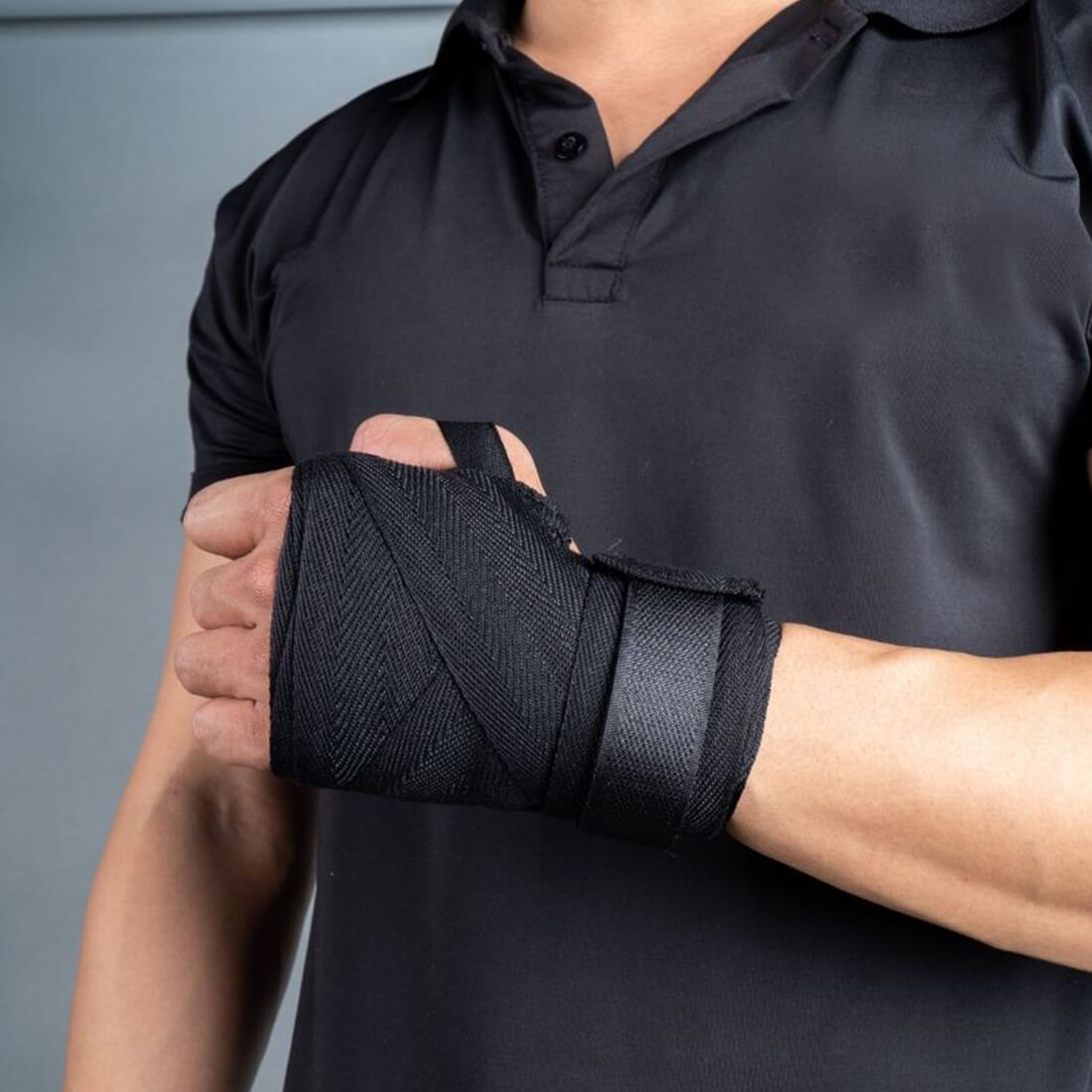 Share
Free Shipping
Get free delivery for orders above $200
A charge of $20 will be applied for orders below $200
0% Instalment Payment Plan
Applicable for the products that cost above $500
0% Interest Rate & Requires participating credit card for the plan

COD
Pay the cash at the time of delivery
Delivery & Installation schedule will be intimated
COTTON HAND WRAP
(250cm & 500cm)
Liveup Cotton Wraps is designed to hold your hand together. This comes in 2 different lengths 250cm, 500cm and a width of 4.6 cm. It provides support to fingers, knuckles, wrists, fist and the entire hand itself. This hand wrap will secure all moveable bones and loose joints. It is made of cotton to prevent injuries caused during boxing training.
ENDURINIG
Our Liveup Hand Wrap is made from 100% cotton-woven fabric that goes smooth with the skin and long-lasting. These gym hand wraps are used by fighters of all time. They are reusable and work well for fighters and boxers who train often since they can be washed and hung out to dry after each workout session.
SAFE AND COMFORT
This Mexican style hand wrap has Velcro closure and the snugly fit thumb loop that provides secure wrapping. Instead of using the bulk exercise gloves, this cotton wrap provides you a cozy feel, maximum wrist support, hand support & knuckle protection.
VARIANTS
This Fitness Cotton Hand Wrap that prevents your hand during your workout session has 2 different lengths 250cm and 500cm and has a width of 4.6cm that you can choose one that fits you at its best.
MULTI-FUNCTIONAL
This boxing cotton hand wrap is an all-in-one functional accessory for kickboxing, boxing, mixed martial arts or other combat sports.
Specification
Brand Model

Liveup LS3085

Material

Cotton

Dimension

250cm - 250 (L) x 4.6 (W) cm
500cm - 500 (L) x 4.6 (W) cm