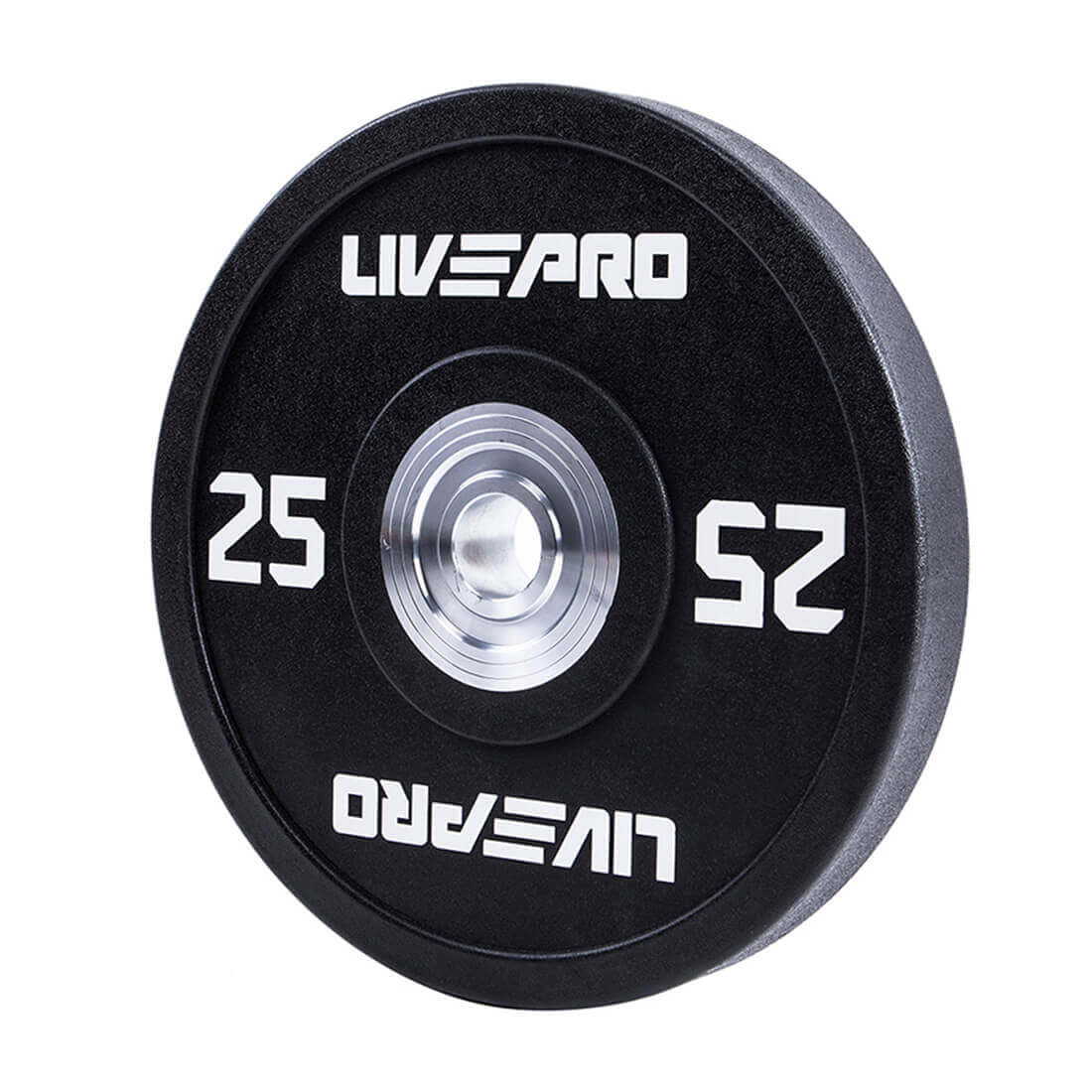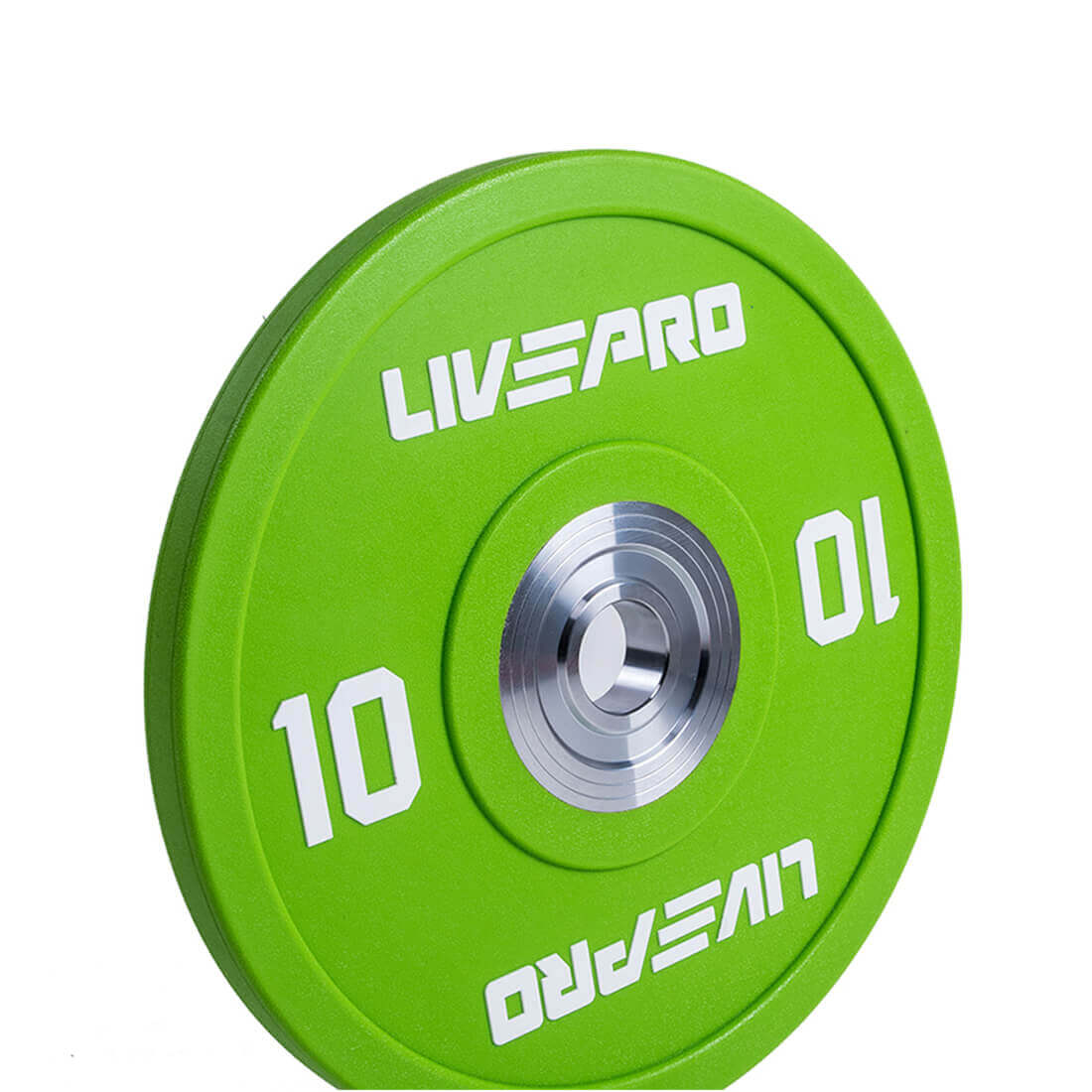 Share
Free Shipping
Get free delivery for orders above $200
A charge of $20 will be applied for orders below $200
0% Instalment Payment Plan
Applicable for the products that cost above $500
0% Interest Rate & Requires participating credit card for the plan

COD
Pay the cash at the time of delivery
Delivery & Installation schedule will be intimated
LIVEPRO URETHANE COMPETITION BUMPER PLATES
25kg - SOLD AS PAIR
The urethane competition bumper plates are the highest quality discs as they are manufactured under the most stringent quality controls. They are exceptionally durable plates with large hard chrome hubs and premium urethane surface coating. They are ideal for producing a consistent dead bounce on the drop and maintaining the long-term integrity of the plate. The design of the single-piece hard chrome insert also allows easy loading on the bar and reduced friction on the sleeves.
COMPETITION PLATES
Our competition weight plates are made from extremely hard, durable, and corrosion-resistant hard chrome material. These competition plates are much thinner yet stronger than the regular bumper plates. Hence, users can load many competition plates to the barbell bars.
POLYURETHANE COATING
The odourless exterior polyurethane coating of our competition Olympic plates has more shock-absorbent and noise-proof features. This high-precision urethane casting also prevents the plates from rust and corrosion. It also offers a low-bounce effect that assists in high-rep training and helps the trainers, athletes, and coaches to workout in small spaces with ultimate safety.
INTENSE SAFETY
These urethane competition weight plates have the Stainless Steel made an inner ring of 5cm insert diameter that ensures safe loading & unloading of the disc of any Olympic barbell. Without worrying about the damage, lifters can just drop the weights on the weightlifting platform and floor mats as it has utmost zero bounce rate.
COLOR-CODED STANDARD
Livepro competition bumper plates are designed with a color-coded pattern that denotes the plate weights ranging from heaviest to lightest. Anyone can easily identify the size of the plates at a glance as Black-25kg.
SPECIFICATION
| | |
| --- | --- |
| Brand Model | Livepro LP8021-25kg |
| Type | Bumper Plate |
| Surface Coating | Premium Urethane |
| Insert Diameter | 5cm |
| Colour | Black |
| Weight | 25kg |
| Sold As | Pair (1 x 2 Units) |
| Warranty | 3 Months |
Q: The price given is for 1 plate?
Answer
No. The given price is for a pair of plates. i.e., 2 plates (sold as pair only)
Q: Is it possible to buy one 25kg plate?
Answer
No. Actually, the plates are sold as a pair only. You can buy 1 pair of 25kg plates instead of one 25kg plate.
Q: Why are the plates colour-coded?
Answer
The colour-coded design lets the user quickly identify and pick the preferred weight just by seeing the color.
Q: What are the available weight ranges?
Answer
25kg weight plates are available