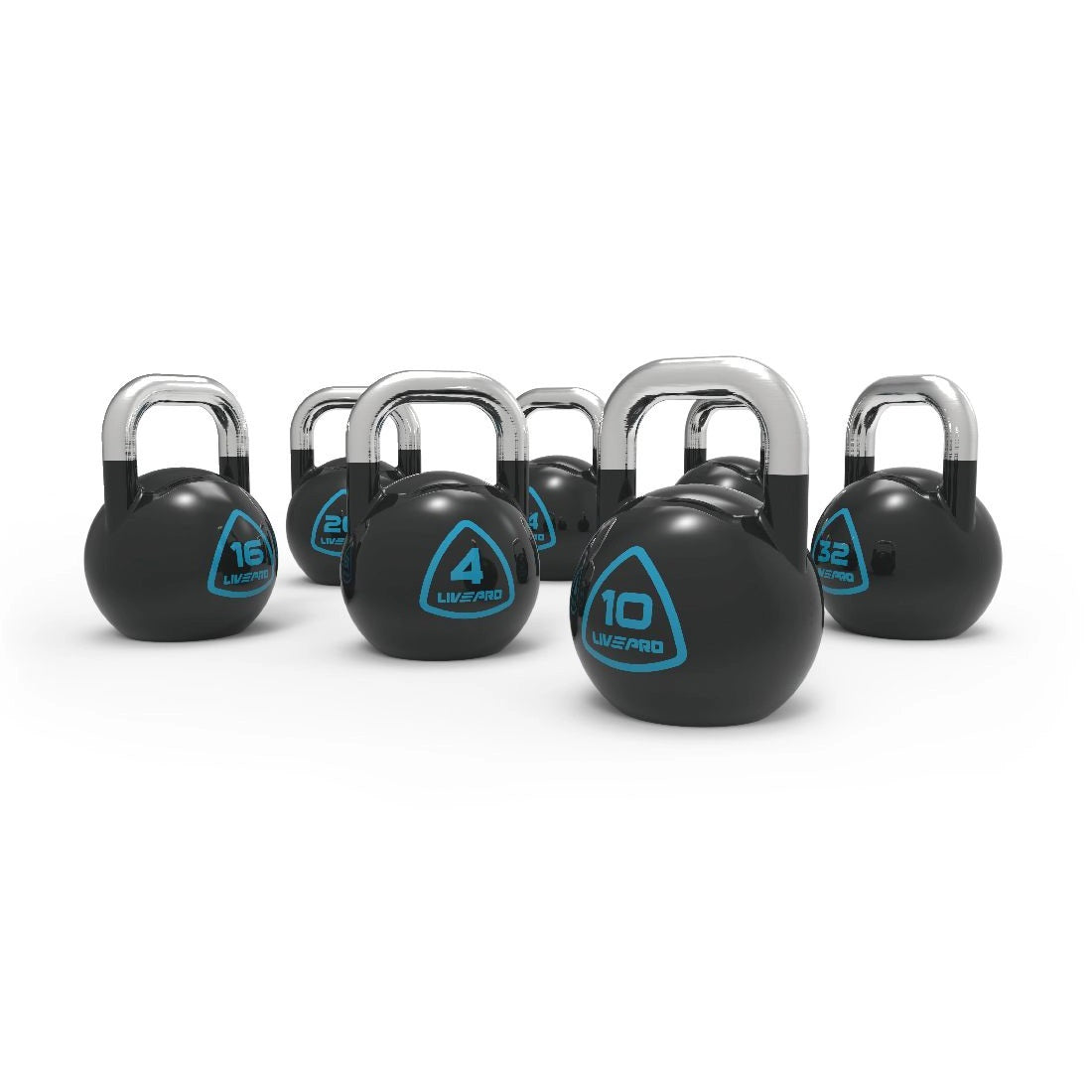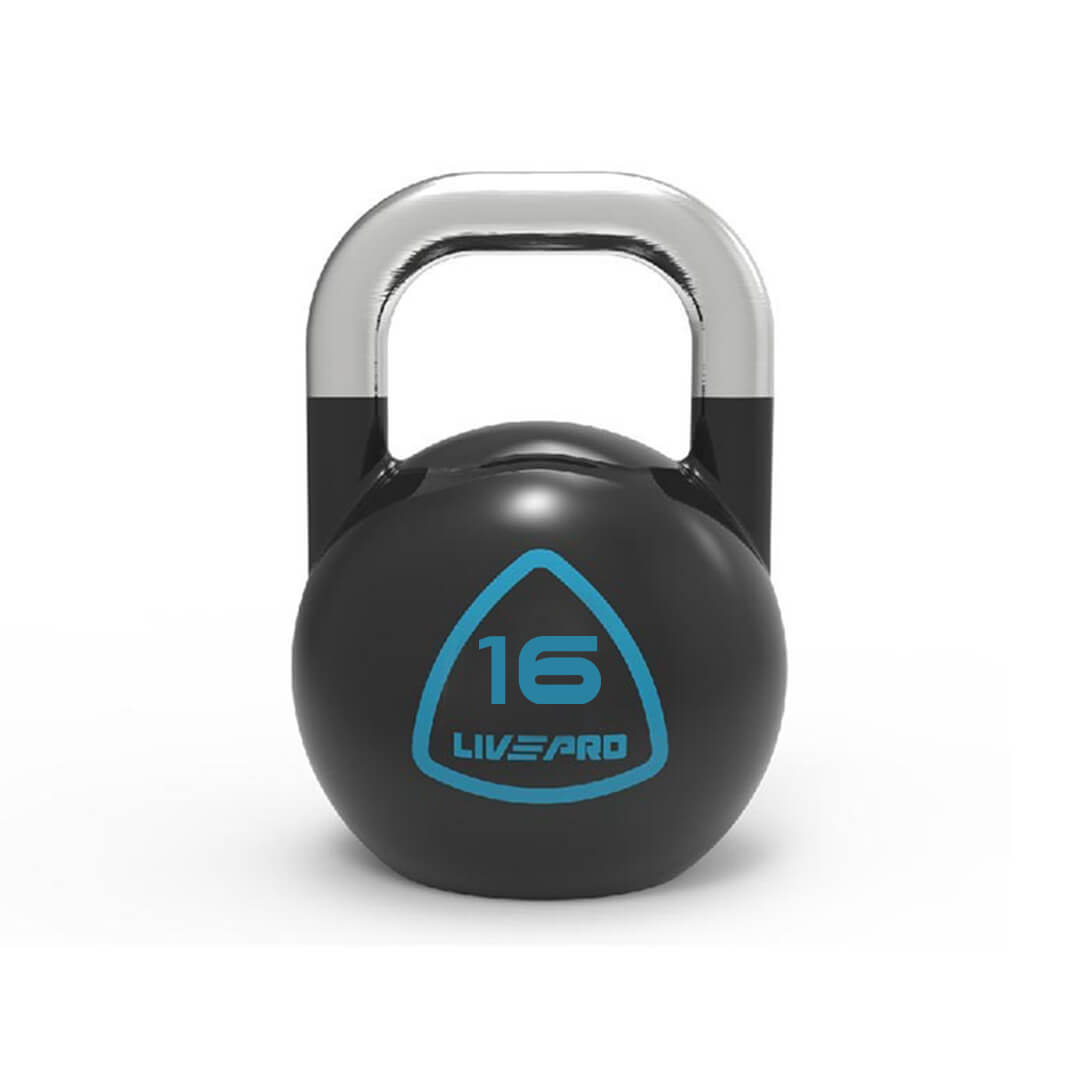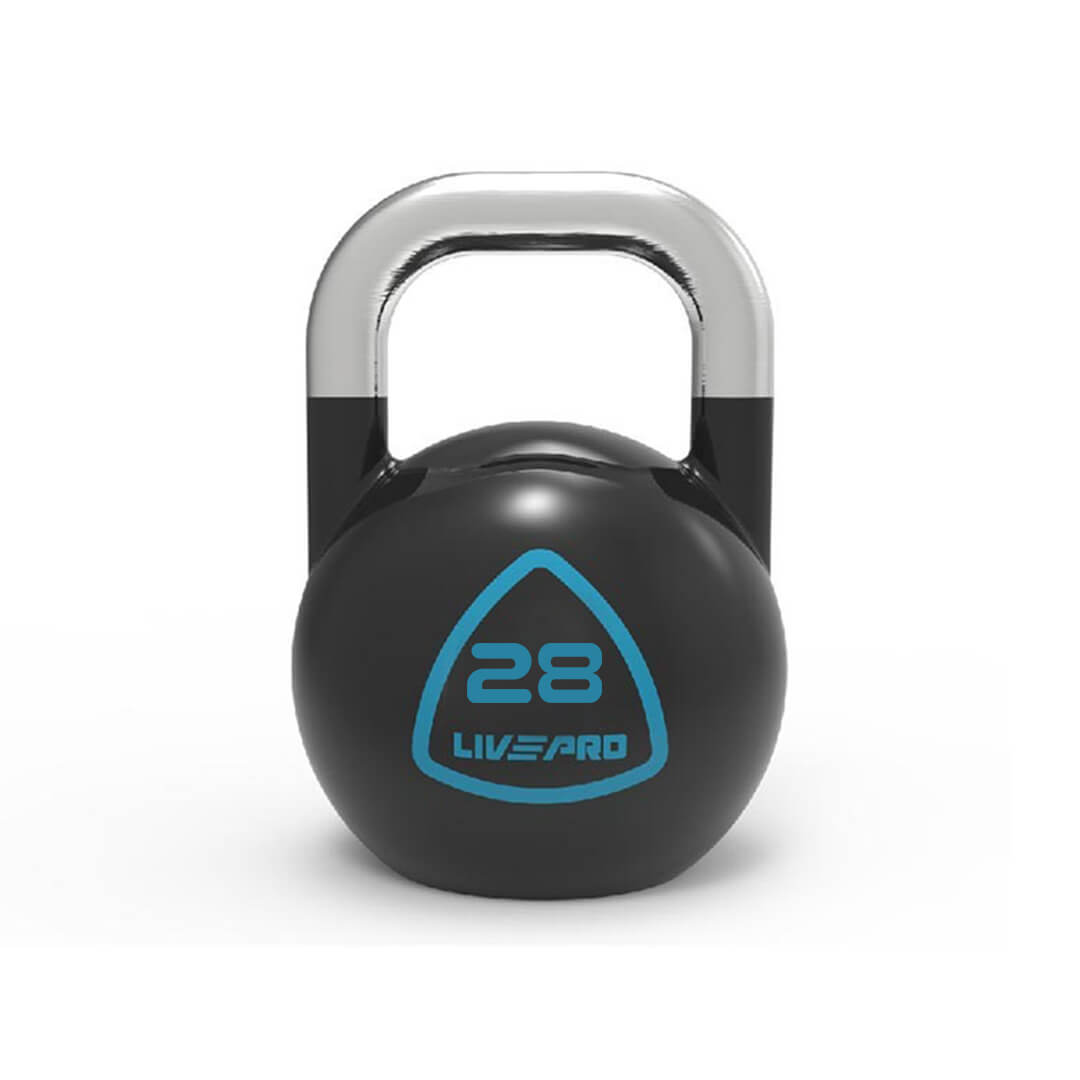 Share
Free Shipping
Get free delivery for orders above $200
A charge of $20 will be applied for orders below $200
0% Instalment Payment Plan
Applicable for the products that cost above $500
0% Interest Rate & Requires participating credit card for the plan

COD
Pay the cash at the time of delivery
Delivery & Installation schedule will be intimated
STEEL COMPETITION KETTLEBELLS
Weight Intervals Of 4 To 28kg
The LivePro Steel Kettlebells feature a unique hard-wear and textured surface. Each weight features a wide flat base for stability and easy to grip, non-corrosive stainless-steel handle with a subtle texture design ensures control over the kettlebell set. The wide, flat base also makes them perfect for doing push-ups on and renegade rows. Each kettlebell, regardless of weight, is identical in size so you can train with consistent technique as you gain strength and progress. The handles are specifically designed to prevent lateral slipping and minimize fatigue with high repetition sets. The uniform 33mm handle for all the weights is perfect for almost any hand size..


SPECIFICATION

Brand Model

Livepro LP8042-FS-1

Type

Steel Competition Kettlebell & Steel Handle

Weight Range

4, 6, 10, 12, 16, 20, 24 and 28kg

Total Weight

120kg

Colors

Black & Blue

Warranty

3 Months
DIFFERENT WEIGHT OPTIONS
This precisely calibrated best competition kettlebells follow the same size regardless of its weight levels from 4 - 28kg. Hence our kettlebell sets are more effective for competition use as it follows the international design standards. A perfect free weight set for every athlete for combined aerobic, strength, and flexibility training.
SOLID STEEL CONSTRUCTION
Our steel competition kettlebells are made out of heavy-duty solid steel material that offers high strength and is not susceptible to hairline cracks and breakages. Hence it is highly durable, reliable and ensures an extended lifetime even after heavy workouts.