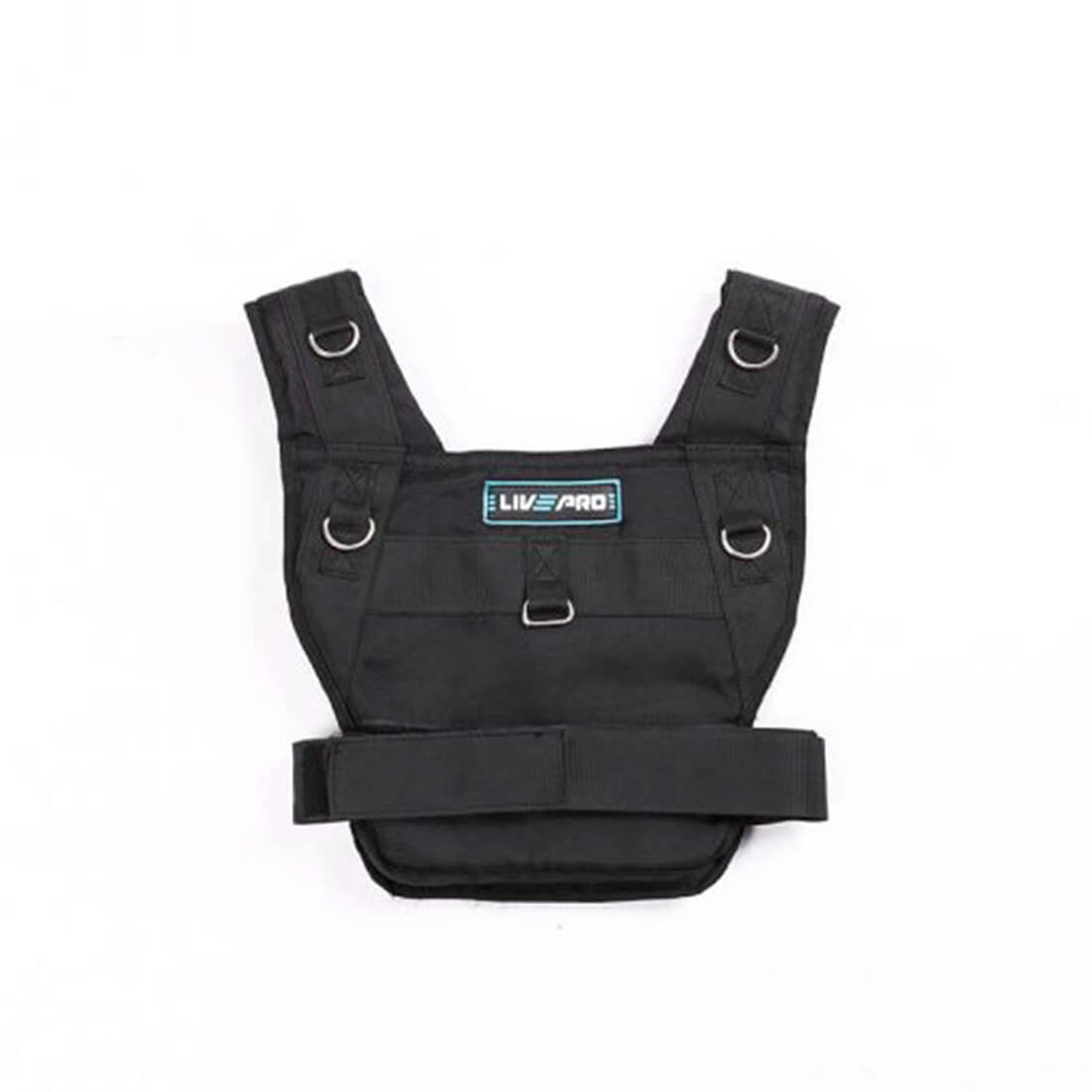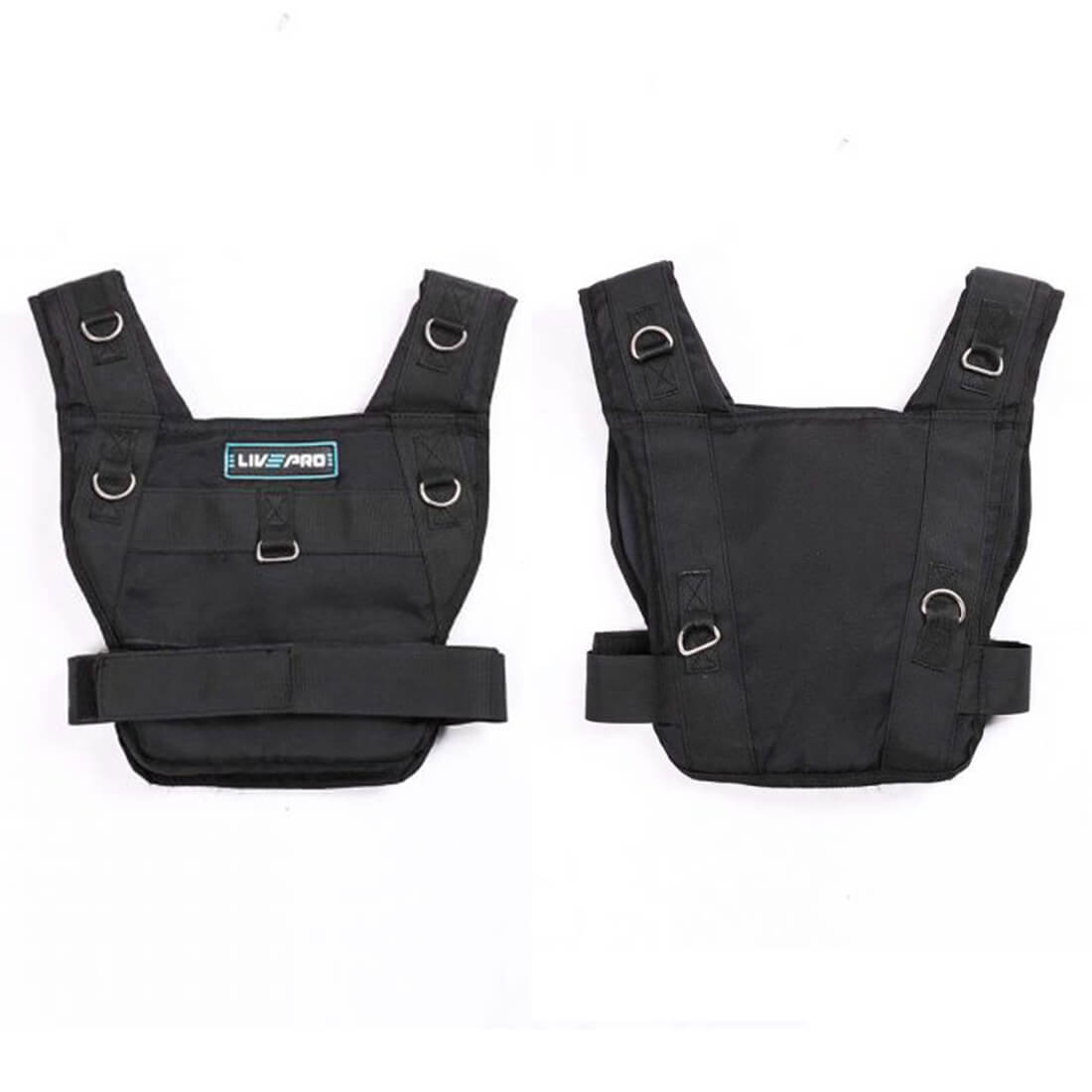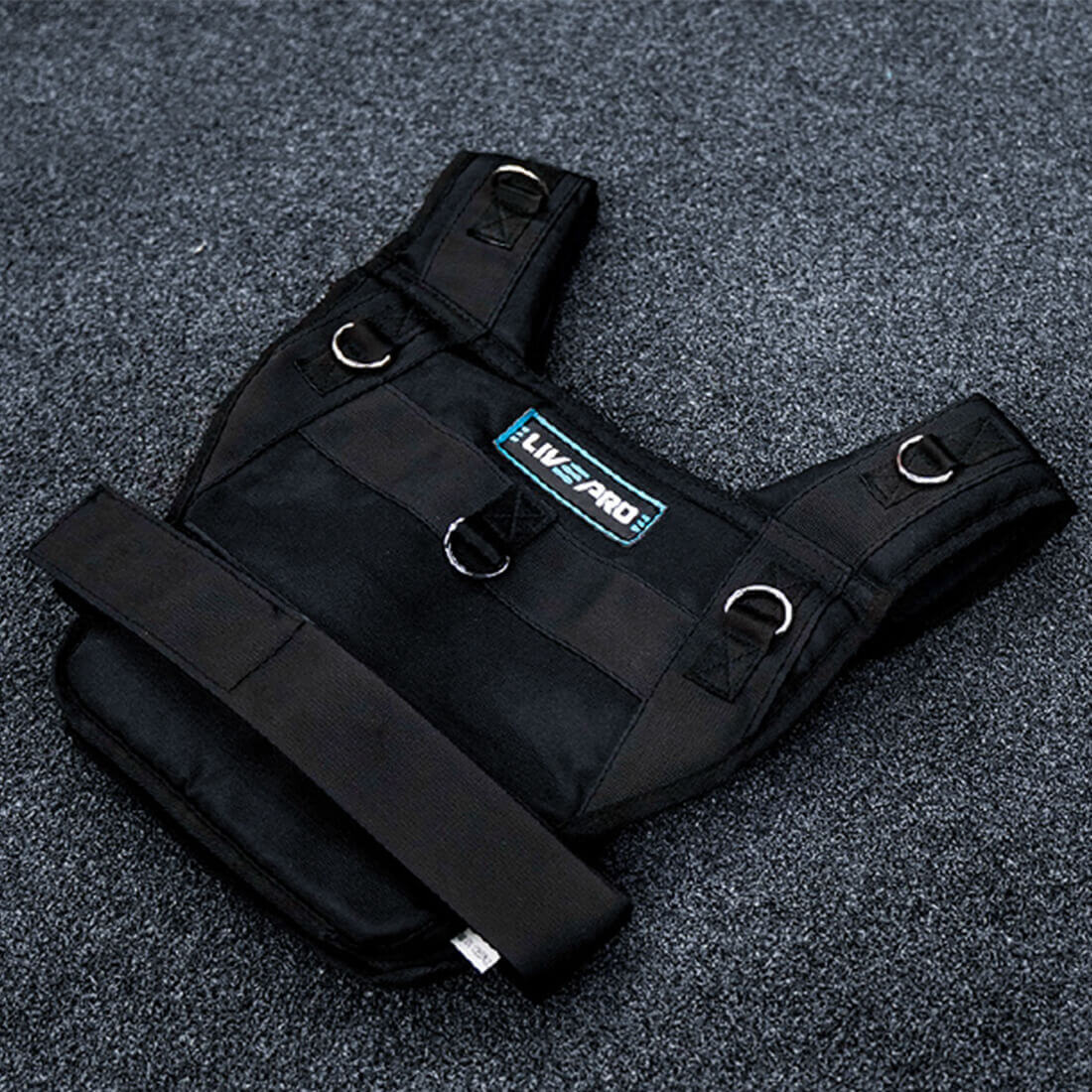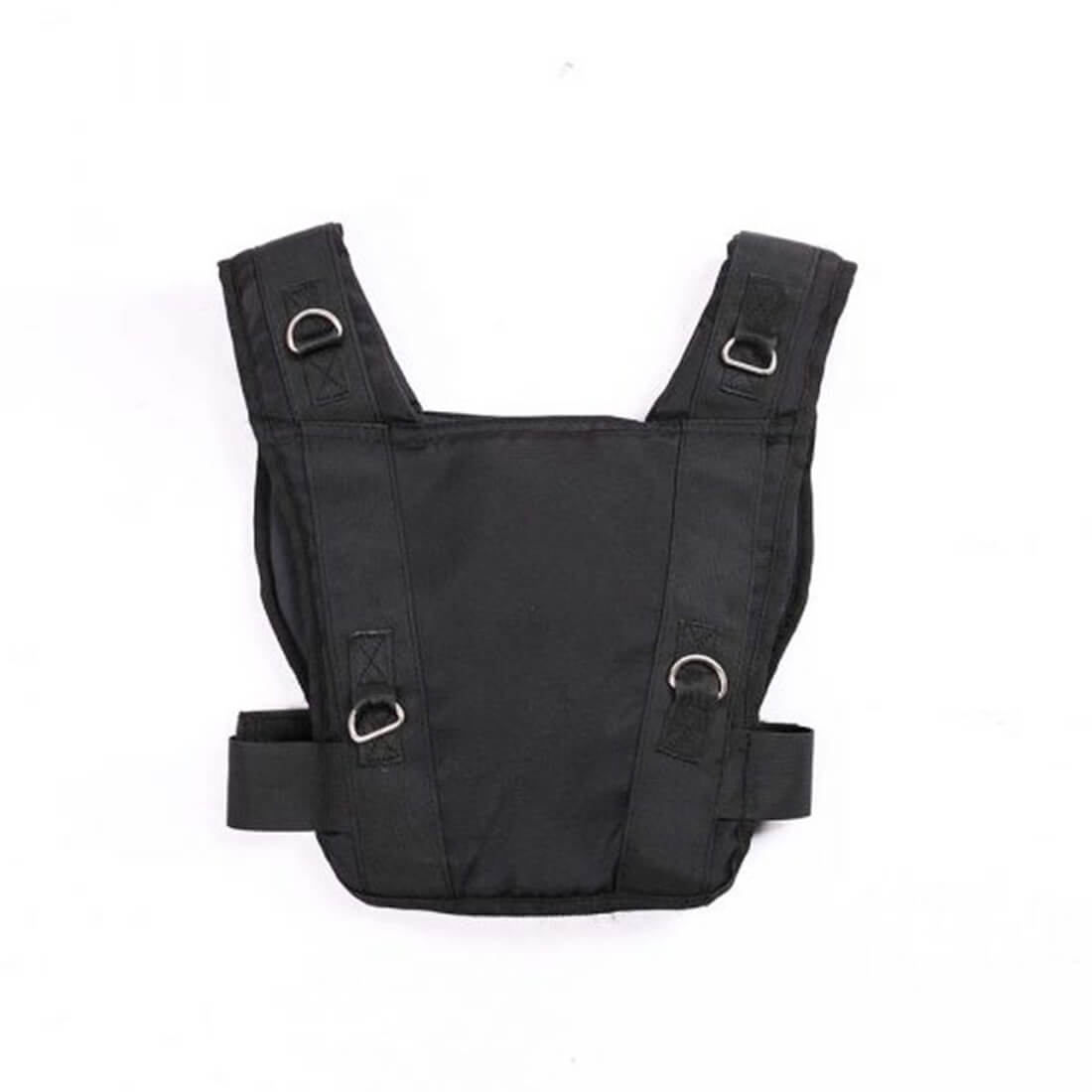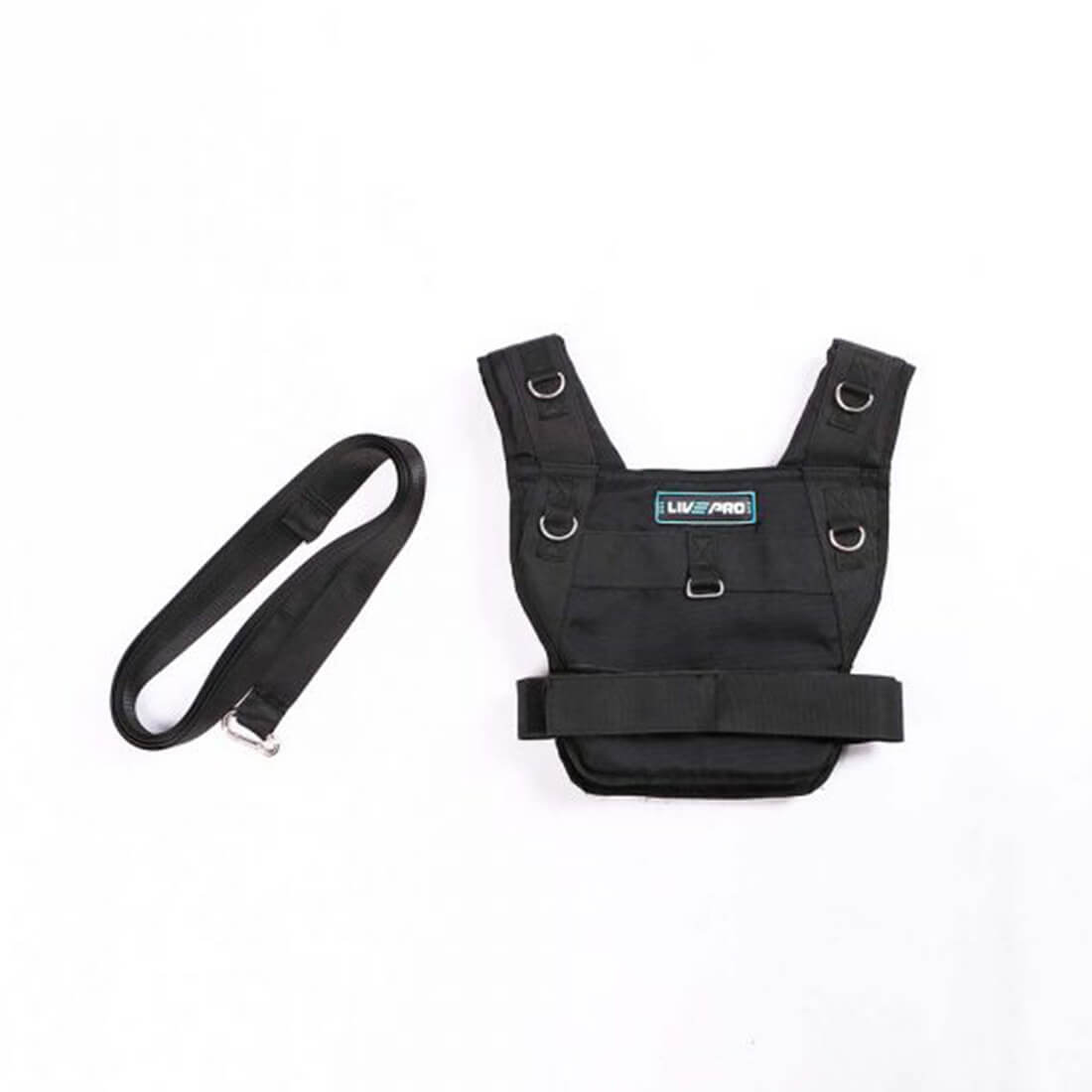 Share
Free Shipping
Get free delivery for orders above $200
A charge of $20 will be applied for orders below $200
0% Instalment Payment Plan
Applicable for the products that cost above $500
0% Interest Rate & Requires participating credit card for the plan

COD
Pay the cash at the time of delivery
Delivery & Installation schedule will be intimated
GYM SLED HARNESS VEST
One of the best versatile harness vests that can be used for pulling the Gym Sled, Tyre and Sandbag is our Livepro Gym Sled. Wearing this vest during the resistance training distributes forces across the body for superior comfort. Made from high-quality materials and an extremely snug fit with a padded rib guard gives protection against chafing.
Attaching this resistance training vest higher on your torso to build core muscles and it also outlets extensive strength to the legs for increasing sprint speed. The use of the pull vest in combination with the gym sled certainly increases your heart rate during your workout.
FINEST QUALITY
Let's hook up this Harness Vest to the Gym Sled for building explosive power to the muscles. The vest is built with superior quality Polyester material which has high strength and wear resistance and hence it would not rip out while pulling. The webbing is made of nylon material and the D-rings or buckles are made of alloy steel for long-lasting usage. This meticulous vest stabilizes the core muscles and increases the sprint speed of leg strength!
SOFT & SMOOTH VEST
This Livepro Gym Sled or Prowler Press Harness has a padded waistband and shoulder straps which thus provides maximum comfort and protection from chafing. While wearing the vest, this integrated padding offers more comfort on the ribs and shoulders. To don't feel the abrasion while pulling the Gym Sled, then you are at the right place to get the extremely effective and cozy harness vest.
SNUG & COZY FIT
Don't worry about the vest's fit as our one-size sled harness vest has an adjustable waistband! The strong and high strength Velcro strap let the user adjust the extent according to the body size and thus provide a perfect fit to the athletes. Just with a simple press and unhitch, you can put on and take off the vest easily. The padded shoulder straps.
CONNECTING BELT
The connecting belt or sling of size 600 (L) × 3.8 (W) cm has high-density nylon webbing that is absolutely resistant to abrasion and corrosion. This connecting belt can be attached to the Gym Sled while pulling and thus gives an excellent result in improving running speed and strength training.
MULTIPLE TRAINING AREAS
This resistance training vest is suitable for indoor and outdoor high-intensity interval training. You can pull, push and sprint for a well-rounded workout that will improve speed, explosiveness and agility.
Specification
Brand Model

Livepro LP8146

Material

Vest: Polyester

Webbing: Nylon

D-Rings or Buckles: Alloy Steel

Dimension

Vest: 40 (L) x 42(W) cm

Belt: 600 (L) × 3.8 (W) cm

Product Weight

0.65kg
FAQ's
Q: How many buckles are there?
Answer
There are 9 durable metal D-rings, with 5 on the front and 4 on the back.
Q: What is the length of the connecting belt?
Q: Is the resistance belt stretchable?
Answer
The Nylon webbing has no elasticity