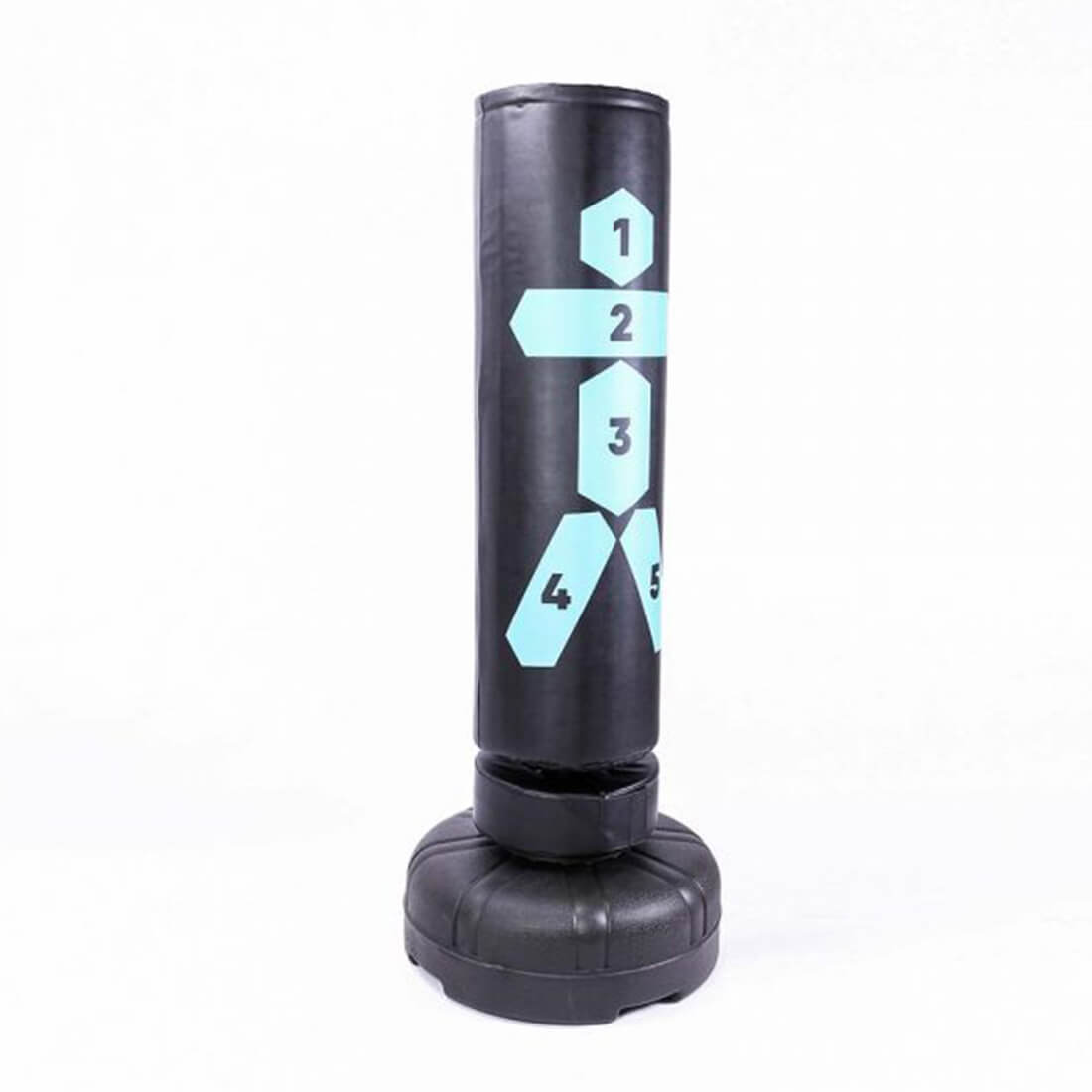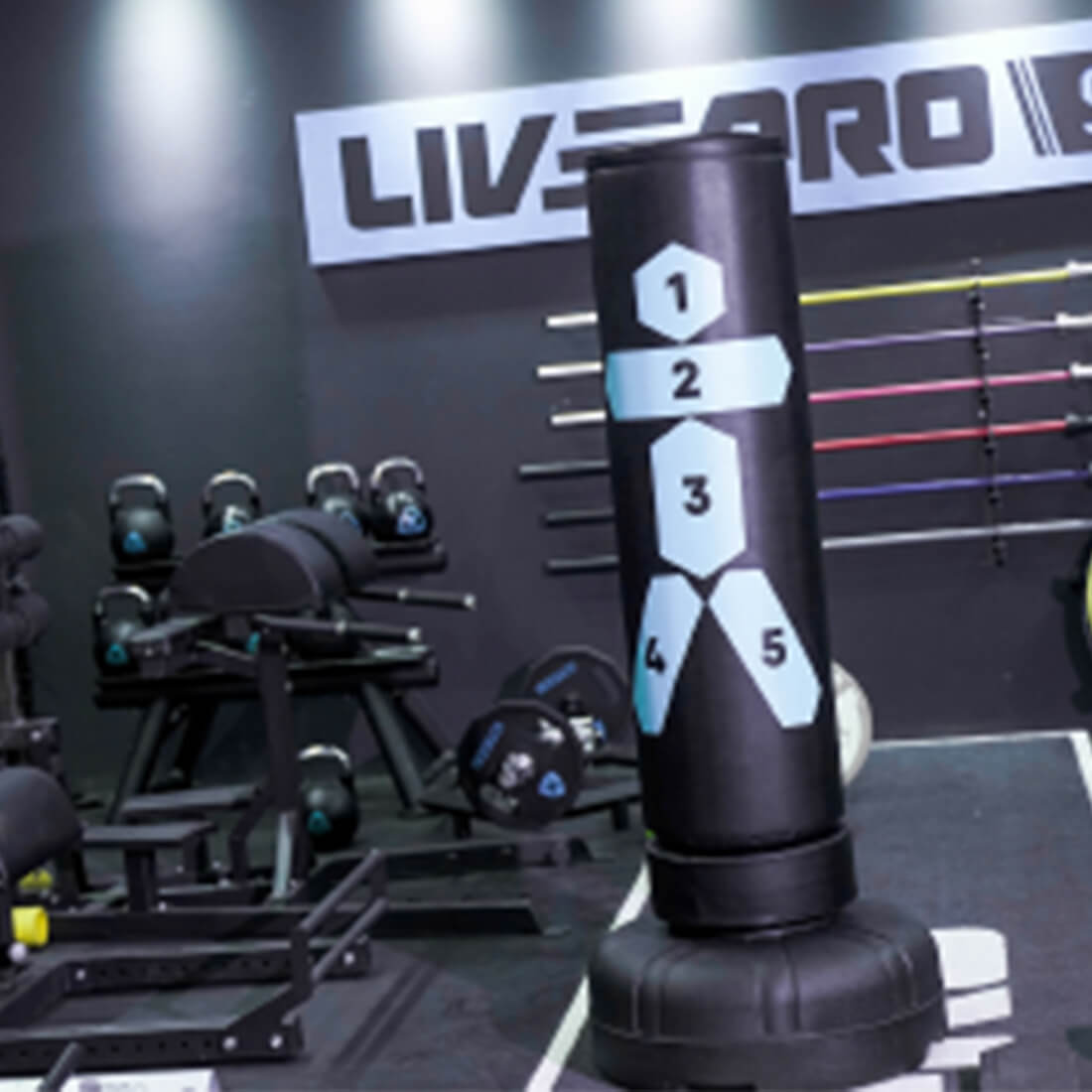 Share
Free Shipping
Get free delivery for orders above $200
A charge of $20 will be applied for orders below $200
0% Instalment Payment Plan
Applicable for the products that cost above $500
0% Interest Rate & Requires participating credit card for the plan

COD
Pay the cash at the time of delivery
Delivery & Installation schedule will be intimated
FREE-STANDING BOXING BAG
Let's take here a chance to get the compact yet professional trainer that would lead you to be the best kickboxer! Yeah! Our Livepro free-standing boxing/punching post is the incredibly designed one that outputs a full-body workout and it is great for muscle building, strengthening, and burning calories.
It improves balance, hand-eye coordination, and focus. Well-built with a free-standing design, stable and even base, let the boxer hit the bag with their full force and pressure without worrying about the toppling of the stand. It may be any type of kicks like the front kicks, round kicks, and sidekicks, this stand will provide extensive support to the boxer for intense workouts.
THE QUALITY SPEAKS
The standing nag has the supreme-quality and strong PE pipe inside and it is wrapped by the multi-layered PVC covering. This layered construction not only extends the bag's life but also protects the hand and fingers when punching heavily.The PE (Polyethylene) pipe has the EPE cotton-filled core layer which thus acts as the best resistance while hitting and won't get deformed even after repetitive punching. Our fast rebound, tear-resistant construction, lets the post withstands even after the onslaught of long-term punches and kicks.
STANDS LIKE A STRONG PILLAR
Get rid of the fear of any displacement while kicking! The Livepro Boxing Stand has a round stable base where it can withhold all the weight that has been applied to the heavy bag. The base should be filled with water or sand to add weight and thus it helps in distributing the weight evenly to make the stand more stable. Let's experience some intense beating!
HIT LIKE A PRO
The uniform cylindrical-shaped heavy punching bag has the hit position markings as 1, 2, 3, 4, 5 which makes the punches, kicks and knee blows training more effective and professional. The bag ensures better shock absorption as it absorbs the intense blows and there is more sway on the bag when hit.
BE ON FIRE SILENTLY
The PE (Polyethylene) pipe has the EPE cotton-filled core layer that reduces the noise while striking the bag and hence it will be a great option for office fitness.Our Livepro free-standing punching bag offers a more silent workout and it lets you do the workout at any late-night without disturbing the peaceful environment. This economical fitness equipment is perfect for kickboxing, MMA, boxing, core workouts. A smart and useful investment for gyms, fitness centres, and home gyms.
Specification
| | |
| --- | --- |
| Brand Model | Livepro LP8607 |
| Material | PVC / EPE / HPDE |
| Color | Black |
| Dimension | 180 (L) X 70 (W) cm |
| Weight | 15kg |