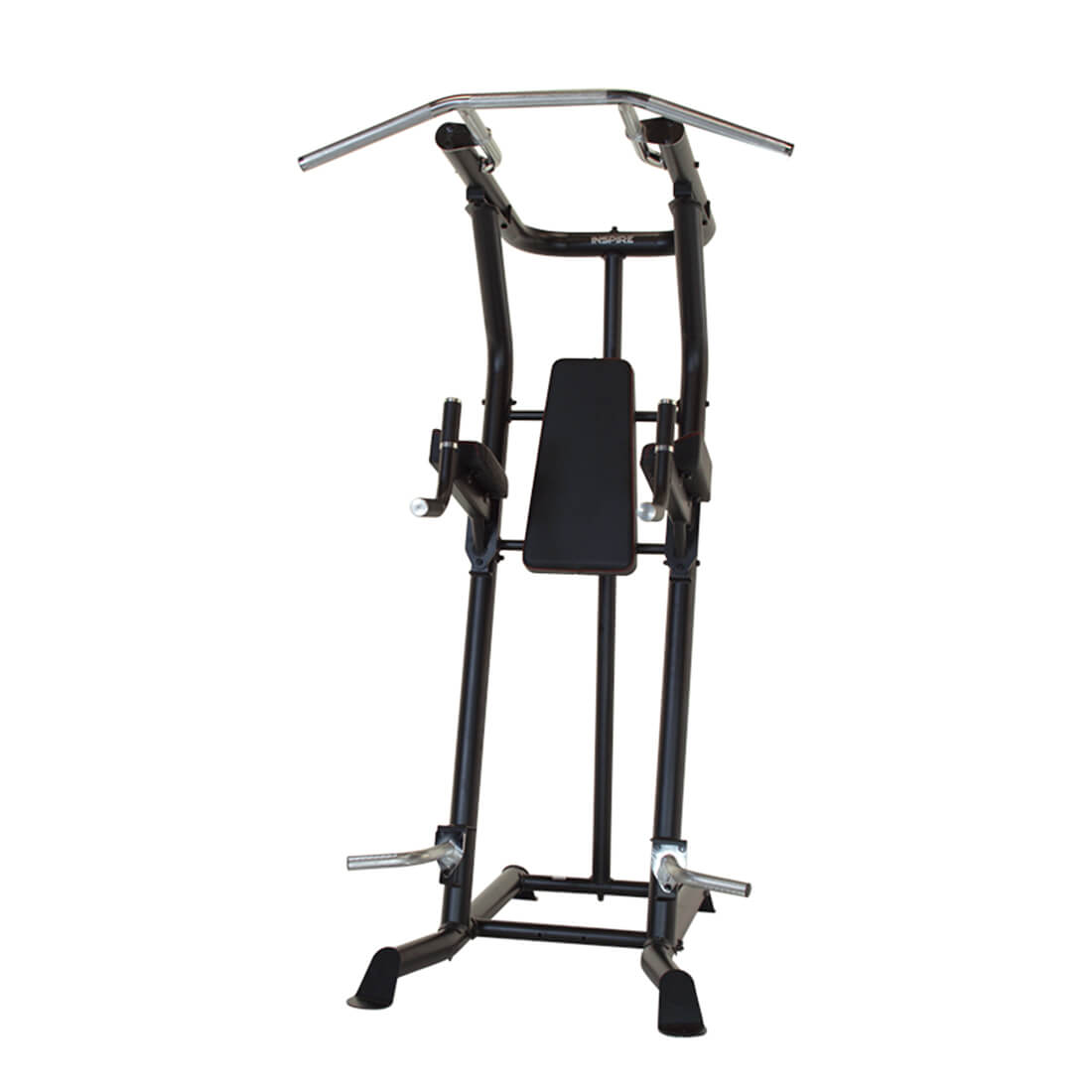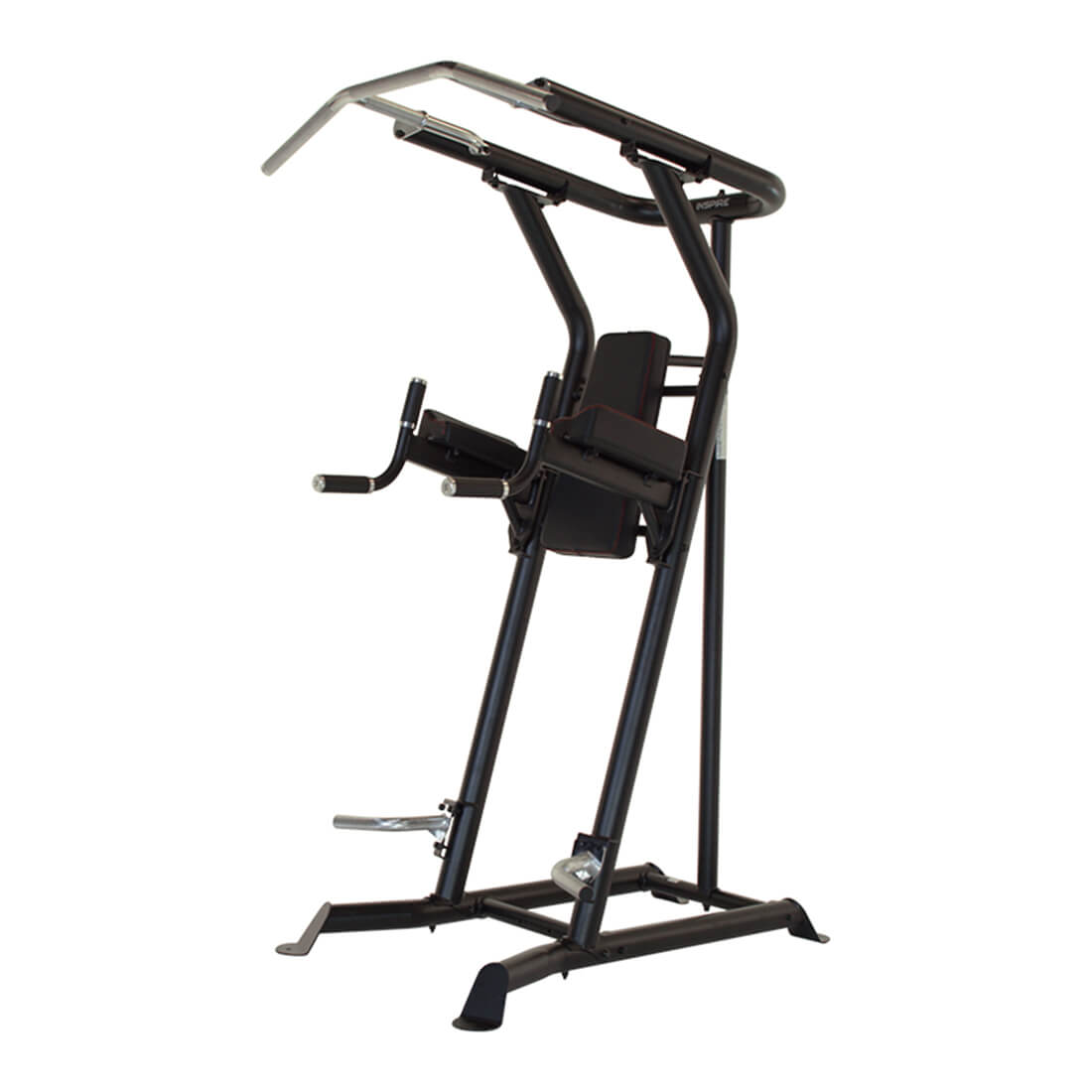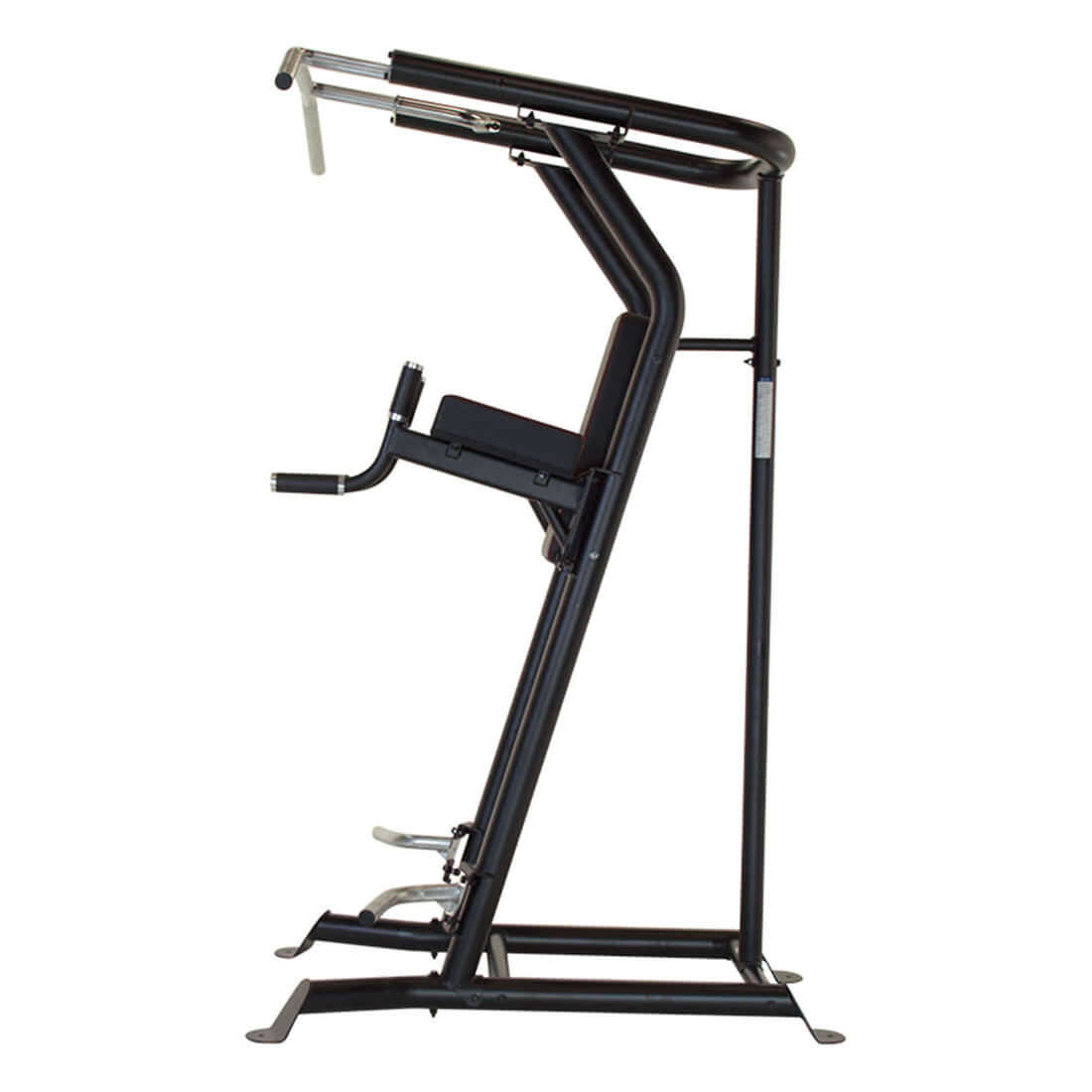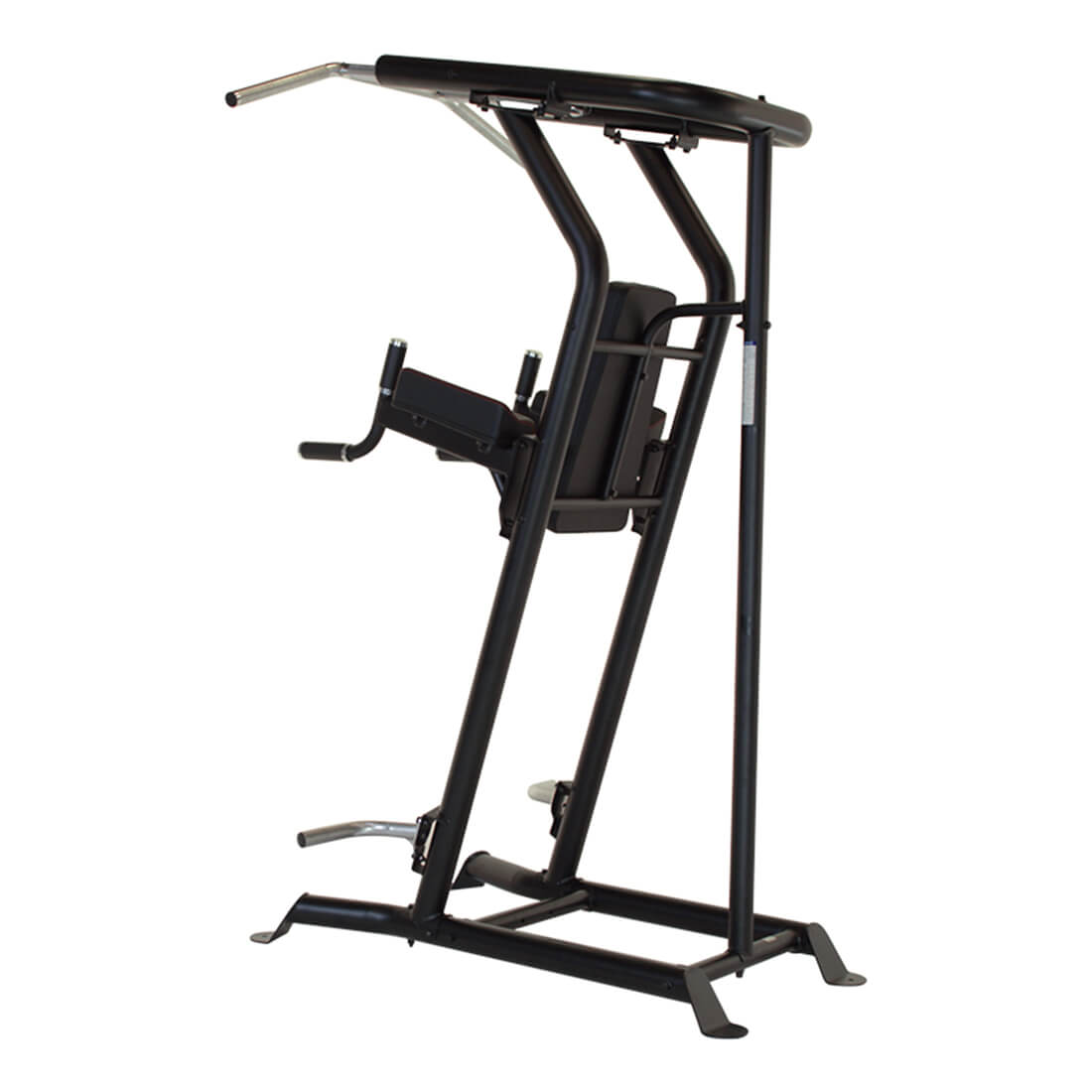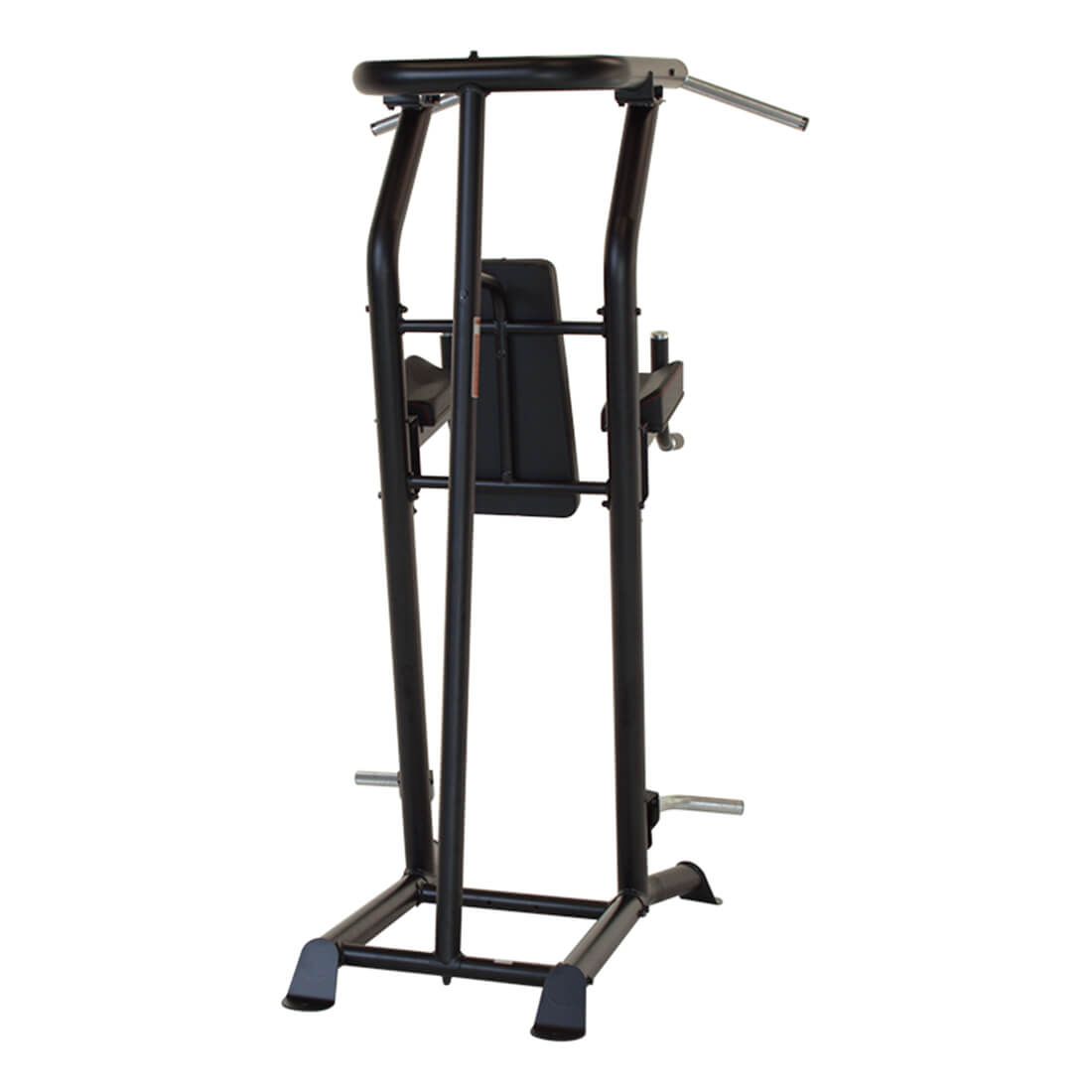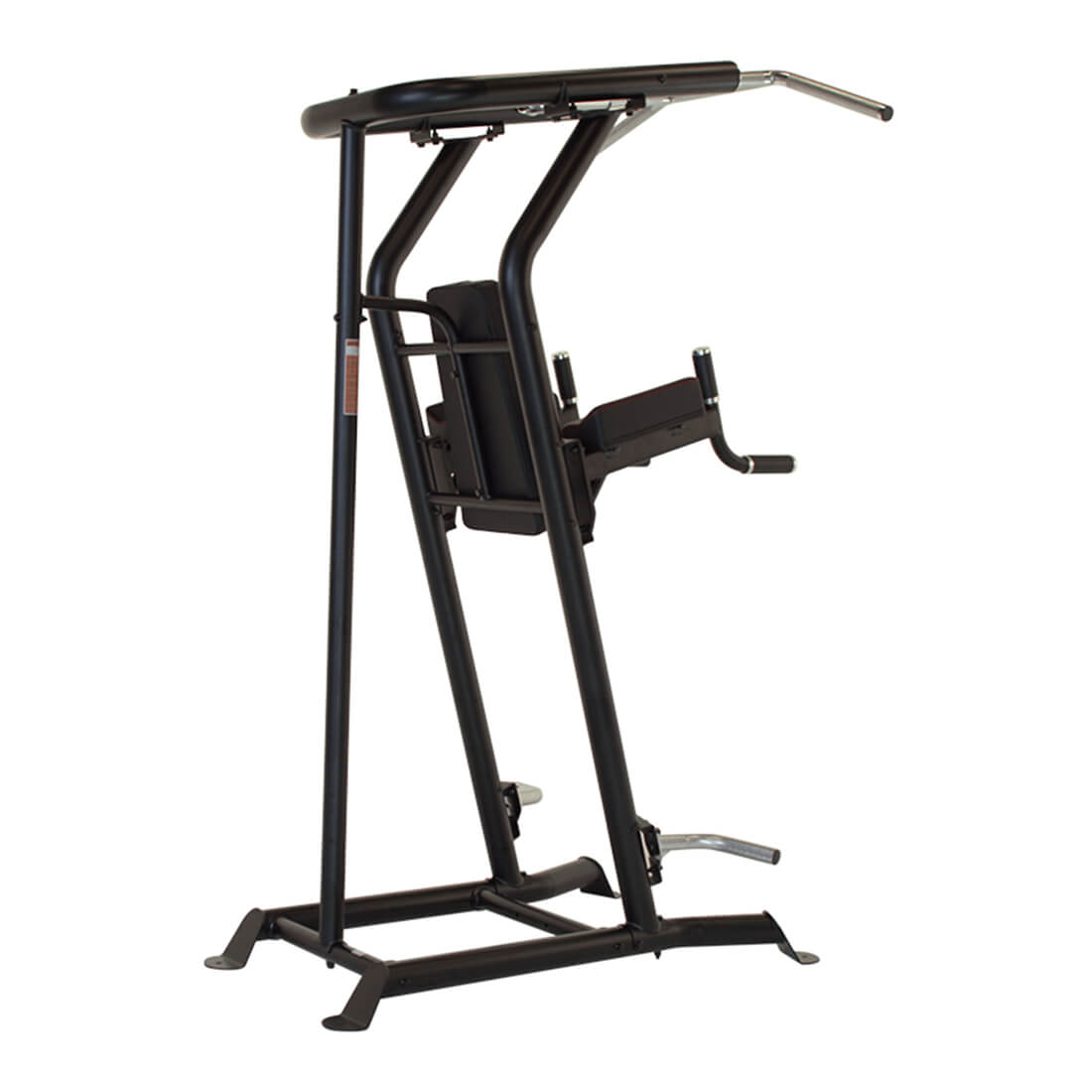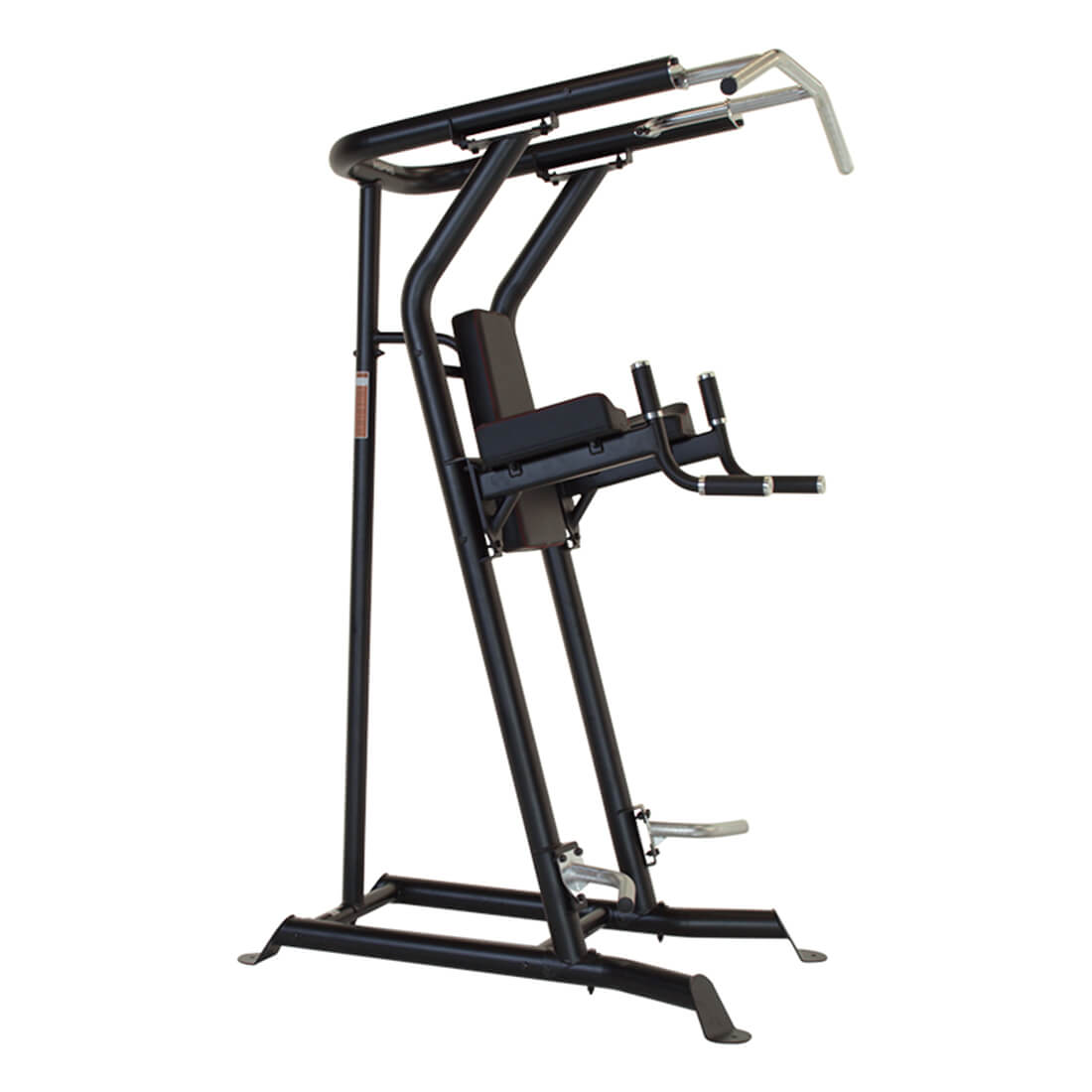 Share
Free Shipping
Get free delivery for orders above $200
A charge of $20 will be applied for orders below $200
0% Instalment Payment Plan
Applicable for the products that cost above $500
0% Interest Rate & Requires participating credit card for the plan

COD
Pay the cash at the time of delivery
Delivery & Installation schedule will be intimated
RIGID CONSTRUCTION
Our Inspire knee raise machine is engineered with heavy-duty round steel to obtain high stability, durability, and long-lasting usage. The electrostatic powder-coating with matte black finish acts as a protective barrier that helps prevent scratch, peel, crack, rust and corrosion. Just grab this knee raise and dip station!
MULTIFUNCTIONAL WORKOUT STATION
This knee raise and dip station can support many kinds of exercises like Pull-ups, Dip, Chin-ups, Push-up, Knee raises, etc. Using this knee up-dip machine can workout muscles, arm, back, chest, shoulders, and leg muscles. Suitable to use at home, fitness clubs, office, or gym.
PULL-UP EXERCISE
The chin-up bar handles on the top of pull-up knee raise and dip station are used for doing back, arm, waist, and shoulder exercises. It increases the upper body strength and broadens the back and shoulders.
KNEE/LEG RAISE
Our vertical knee raise exercises machine is constructed with soft synthetic leather back and arm pads that provide smooth and comfortable raises. Vertical knee & leg raise with the two side handles target the midsection and promote better alignment and posture, prevent or reduce low-back pain.
PUSH-UP EXERCISE
The two side handles at the bottom of this best vertical knee raise machine is responsible for carrying out effective push-up exercises. As the rack has supremely stable placement it helps in building a stronger chest and improves upper body muscle groups with utmost safety.
SPECIFICATION
| | |
| --- | --- |
| Brand Model | Inspire VKR1 |
| Frame | Heavy-duty round steel |
| Finish | Electrostatic powder coat |
| Color | Matte black & chrome |
| Back & Arm Pads | Closed-cell foam wrapped with double stitched high-grade Naugahyde |
| Orientation | Forward-facing |
| Muscle Groups | Deltoids, Pecs, Biceps, Upper Abs, Lower Abs, Obliques, Upper Back, Lower Back, Triceps, Lats, Forearms |
| Product Weight | 85kg |
| Dimension | 138(L) x 120(W) x 224(H) cm |
Q: What muscles do step-up knee raise work?
Q: Which is better leg raises or knee raises?
Answer
Instead of the upper thigh, the lifter should need to raise the entire weight of the leg in the leg raise session. In the case of knee raise, the lifter raises the upper thigh rather than the entire leg. So, the leg raise is an advanced progression than the knee raise, but this is depending on the lifter's ability. However, it's always better to step up with knee raises, so choose a vertical knee raiser to accomplish it.
Q: What muscle groups can I target with this knee raise machine?
Answer
This knee raiser helps to target a wide range of muscle groups such as Deltoids, Pecs, Biceps, Upper Abs, Lower Abs, Obliques, Upper Back, Lower Back, Triceps, Lats, and Forearms.
Q: Can I do push-up exercises with this knee raise?
Answer
There are two side handles at the bottom of this knee raise exercise machine that allows you to do push-up exercises effectively. In addition to that, it helps to build a stronger chest and improve upper body muscle groups, because of its supreme stable placement with utmost safety.