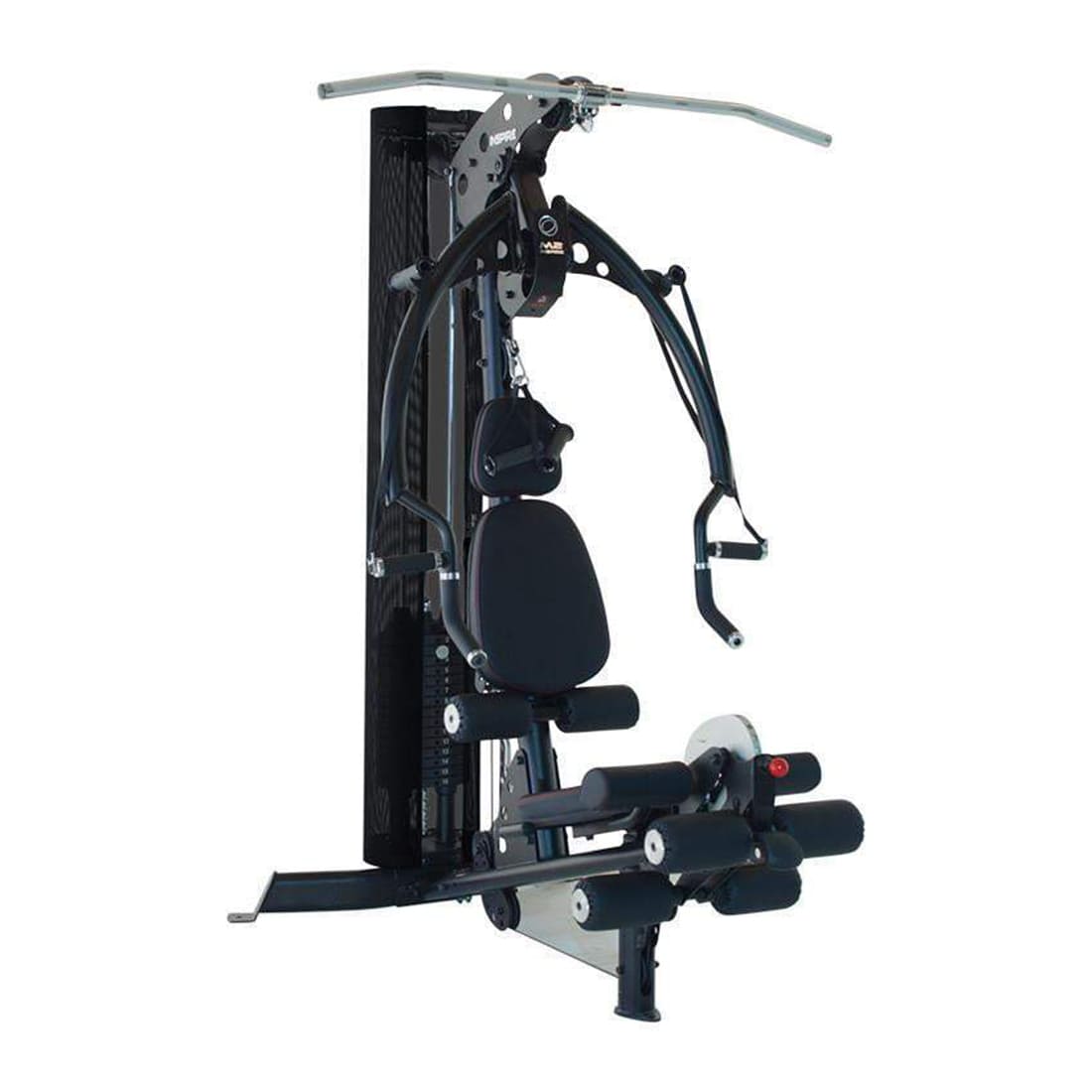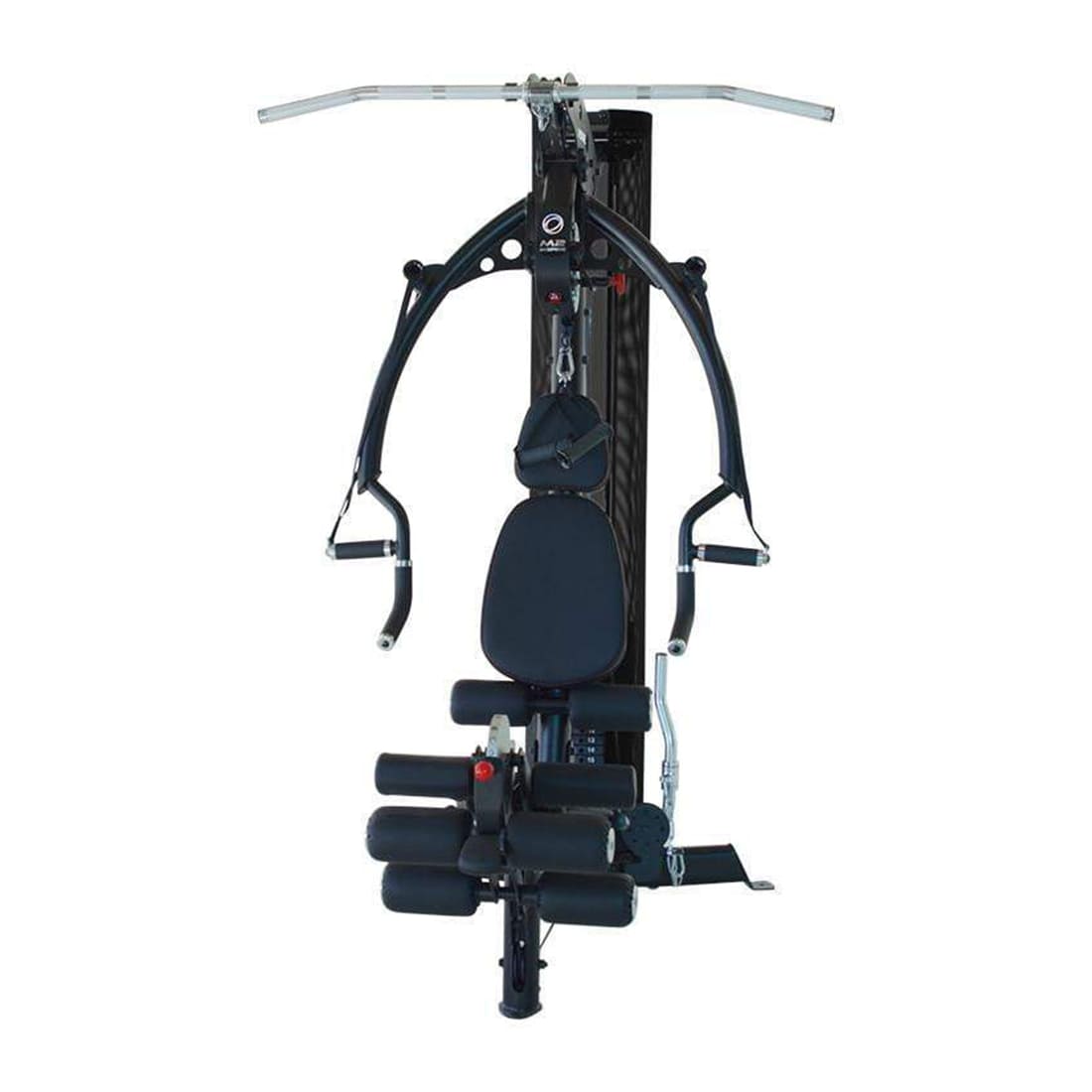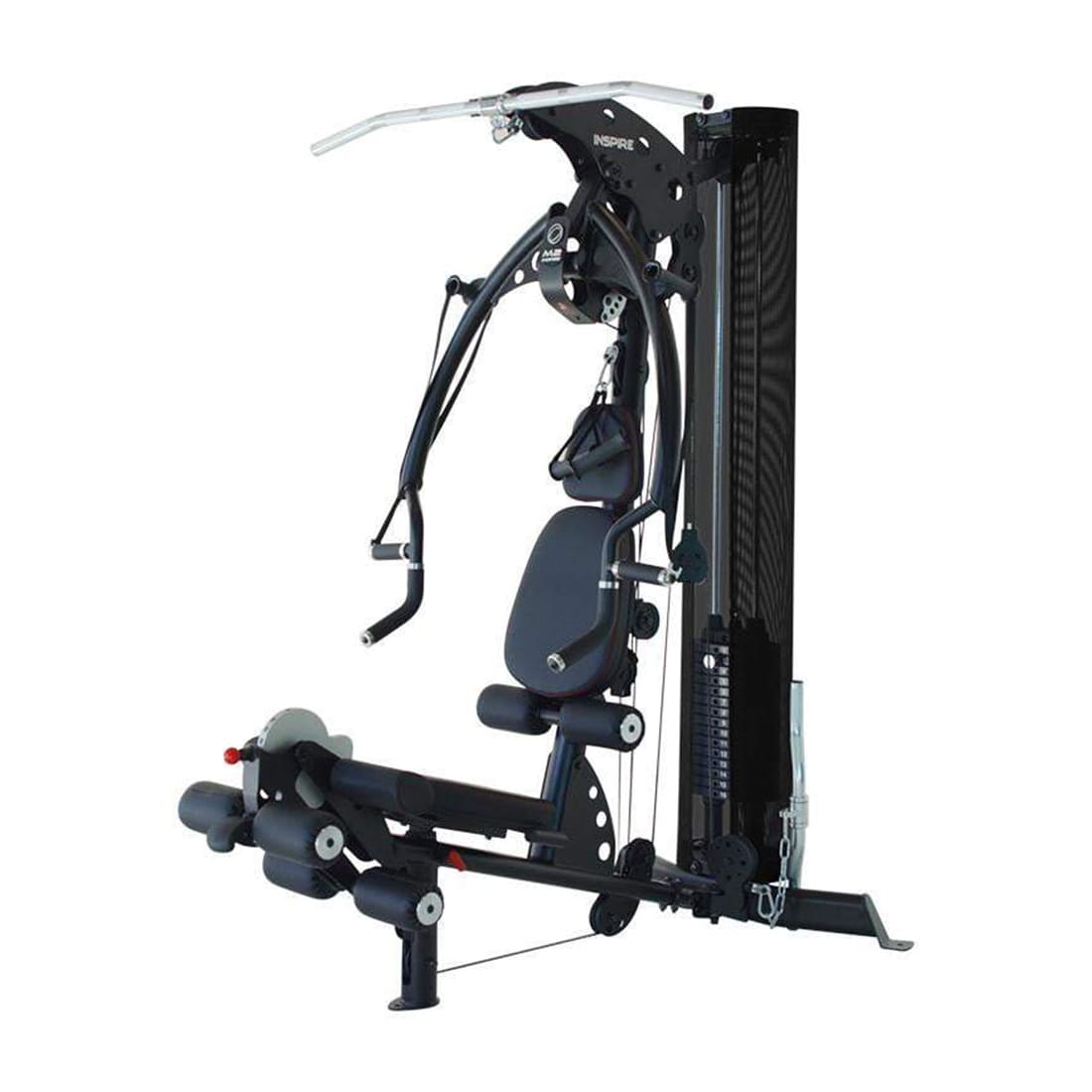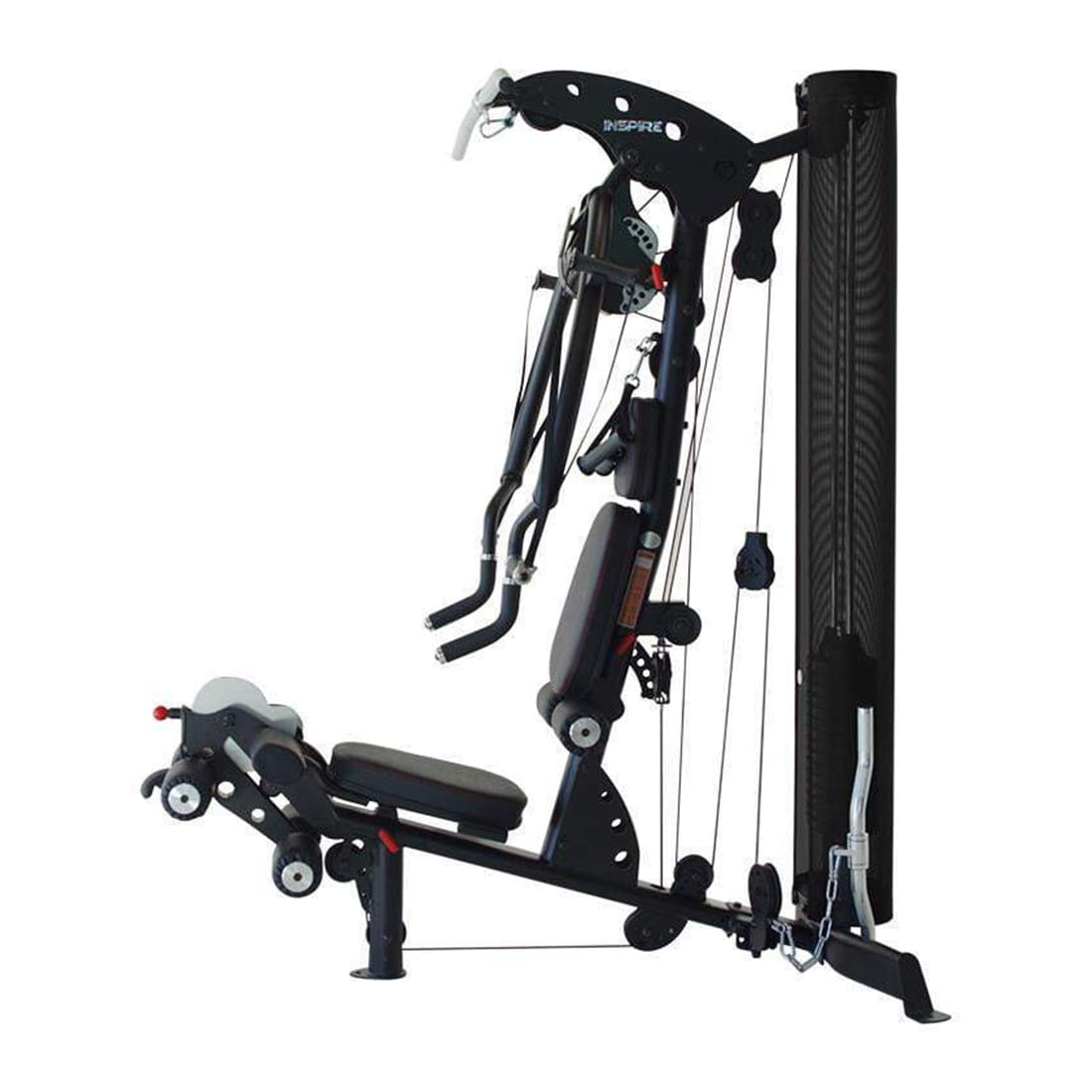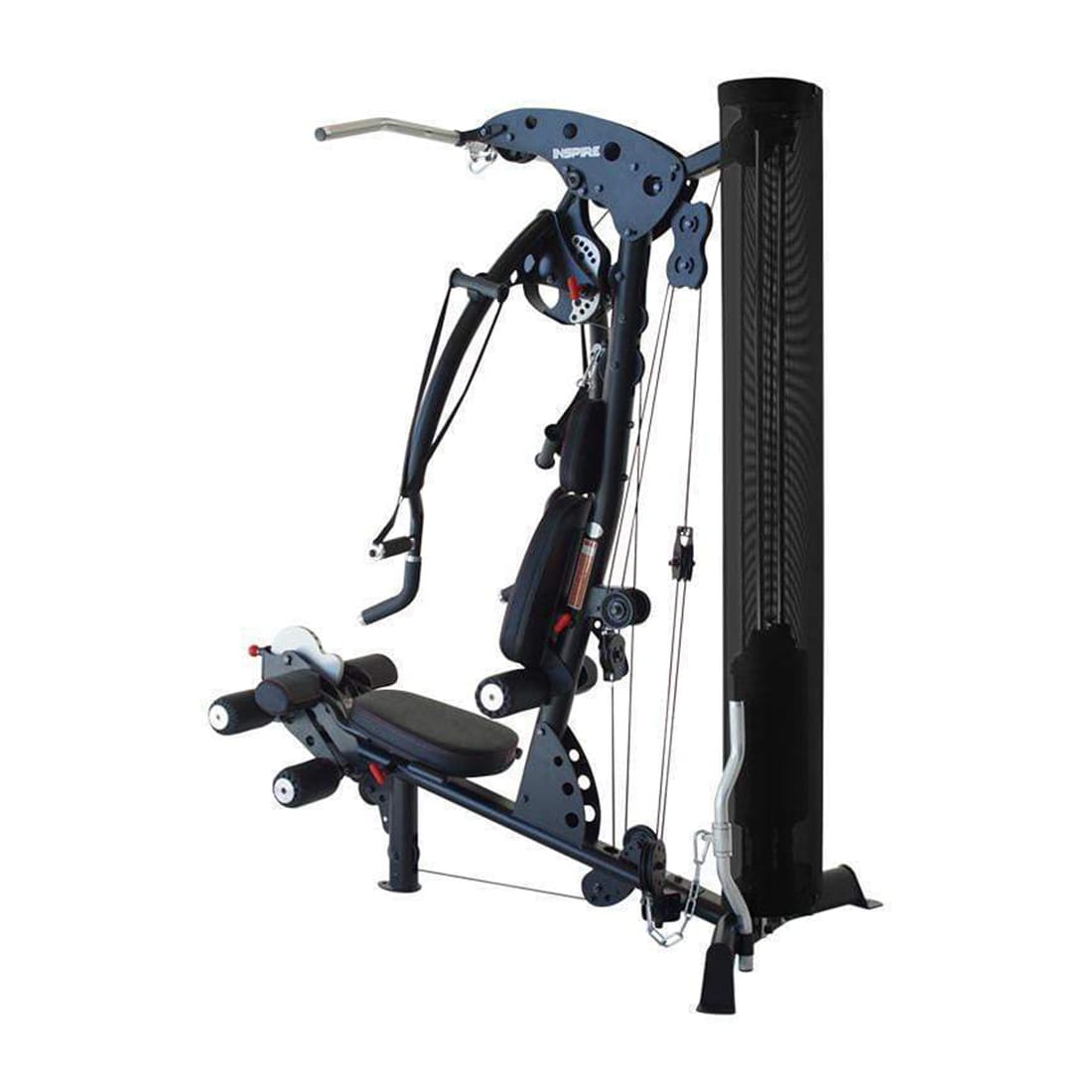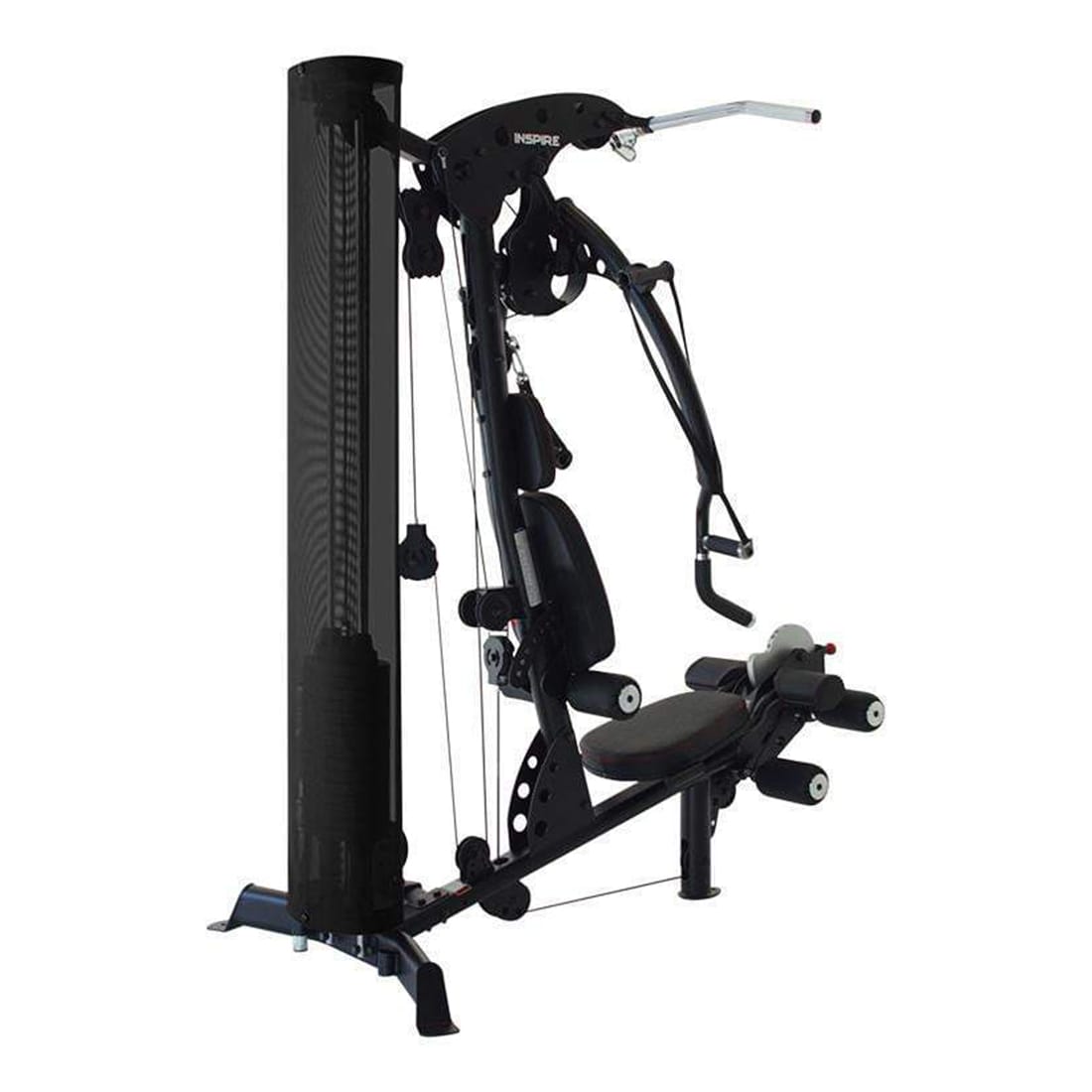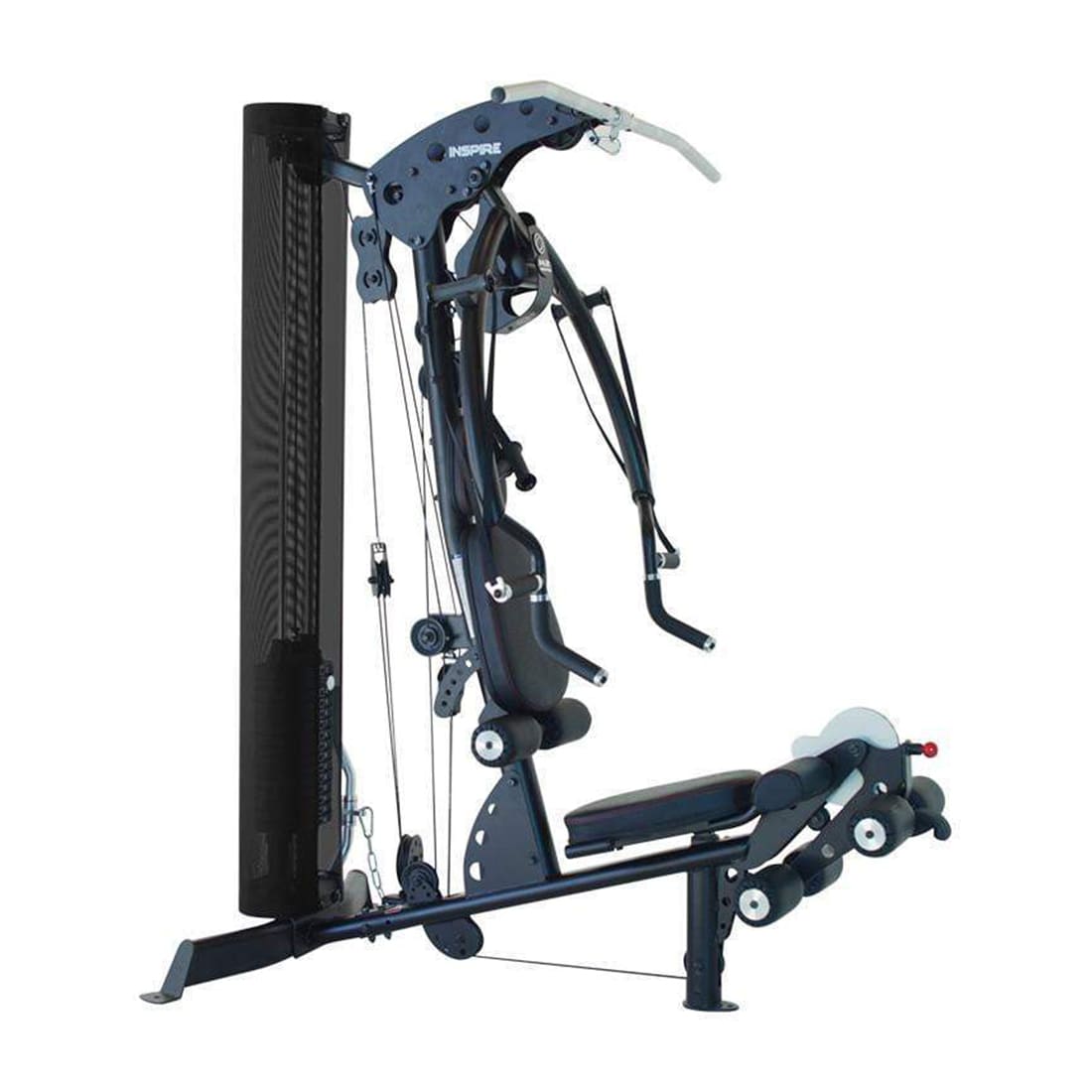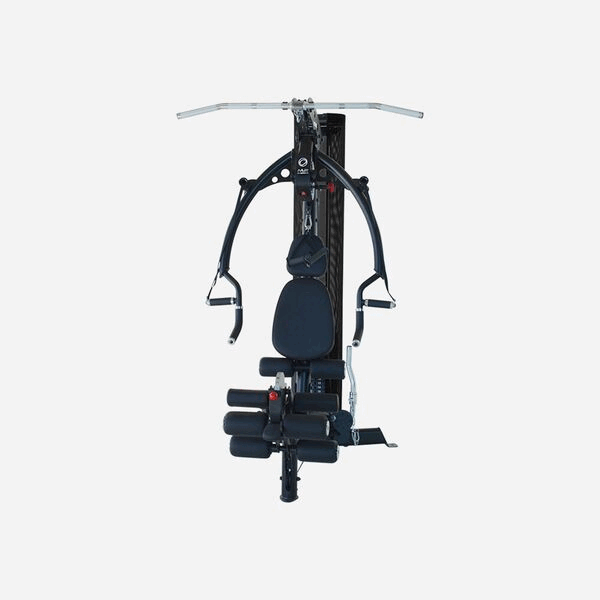 Share
Free Shipping
Get free delivery for orders above $200
A charge of $20 will be applied for orders below $200
0% Instalment Payment Plan
Applicable for the products that cost above $500
0% Interest Rate & Requires participating credit card for the plan

COD
Pay the cash at the time of delivery
Delivery & Installation schedule will be intimated
Frequently Bought Together
EXCELLENT QUALITY
This Inspire M2 Multi-functional Gym is built with heavy-duty 11-gauge round tubular steel which makes the machine extremely rigid and durable for lifetime usage. No more worries about scratches, rust and corrosion as the steel is glazed with an electrostatic powder coating. The Black matte finish makes the machines look smooth and stunning.
EXTREME COMFORT
The soft-cushioned orthopaedic seat and backrest let the user workout comfortably during bodyweight training and reduce the chance of back pain. The durable, sweat-proof design gives a cosy feel during intense workouts. The soft-cushioned seat with a Backrest is adjustable and helps in performing different exercises from various angles.
ADJUSTABLE PULLY SYSTEM
The adjustable Low/Mid/Lat pulley system of this M2 Multi-Gym is a versatile option to carry out countless exercises with complete freedom of motion. The pull points offer maximal resistance for functional training capabilities. The 907kg tensile strength cables provide a smooth, continuous feel and a longer range of motion for more versatility.
CABLES AND PULLEYS
The Inspire Fitness M2 has a 75kg weight stack with rigid guide rods and centre drilled weight plates. These weight stacks can be utilised with pulleys and- cables to create resistance and allows you to target specific muscle groups in the body through weight lifting.
LAT/HIGH-PULLEY STATION
The Lat bar in the high-pulley station is used to perform Lat pulldowns, triceps press downs, many more arm and back exercises. The 1:1 resistance ratio stabilises your body muscles for lifting beyond the body weight and the unique versatility allows you to improve the strength and endurance of the back muscles.
PRESS/MID-PULLEY STATION
For developing terrific abs and triceps in a quick-driven way, then the Multi-gym M2 mid-pulley station with a 1:2 resistance ratio is the best. Engineered with multi-handle bars with an easy adjustable 4 Standard & 4 Reverse Positions featuring a Free Motion Cable System to improve Mobility and Coordination by providing a full range of motion. The Bench Press Pivot Points have 3.8cm Precision Steel Ball Bearings ensures smooth and fluid motion.
LOW-PULLEY STATION
The Low pulley point of M2 with a 1:2 resistance ratio, swivel smoothly and fully to provide accurate resistance for leg extension, cable curls, rows and much more. To gain well-developed backs, the seated row exercises build depth in the middle back. The fully adjustable rotating Leg Station allows for Seated Leg Extension & Leg Curl ability.
ARRAY OF EXERCISES
With this single piece of equipment, users can perform a vast range of exercises like Bench Press, Crunches, Biceps Curl, Dead Lift, Glute Kick, Lunge, Reverse Fly, Squat, Triceps Pushdown, Lat Pulldown, and more.
AVAILABLE ADD-ONS
There are some available attachments that can be connected with this Inspire Multi-Gym M2 machine and they are Leg Press Attachment, Abdominal Bar, Triceps Rope and Weight Stack Upgrade. In addition to the above variety of exercises, there are a lot more exercises that can be done by attaching these add-ons to the machine.
SPECIFICATION
| | |
| --- | --- |
| Brand Model | Inspire M2 |
| Frame | Heavy-Duty Steel |
| Color | Matte Black |
| Finish | Electrostatic Powder Coat |
| Cables | 907kg Tensile Strength |
| Upholstery | Contoured Orthopaedic Pads |
| Accessories | 2x Multi-ring D handles, 2x Rubber D handles, Ankle Strap, Multi-function Belt, 122cm Aluminum Revolving Lateral Bar, Aluminum Revolving EZ Curl Bar, Strap Handles with Revolving Grips X 2, Ankle Strap, Full Color Laminated Exercise Wall Chart |
| Weight Stack | 72.5kg |
WARRANTY
| | |
| --- | --- |
| Frame | Lifetime (Exclude Rust & Coating) |
| Cables & Pulleys | 1 Year (Including wear & Tear) |
| Upholstery & Grips | 6 Months |
| All Other Parts | 2 Years |
| Labor | 1 Year |
DIMENSION
| | |
| --- | --- |
| Set-Up Dimension | 165 (L) X 124 (W) X 198 (H) cm |
| Product Weight | 182Kg |
Q: Why is tensile strength important for Multi Gym cables?
Answer
Tensile strength refers to the weight or loads a material can handle until it breaks, so this is the most important and as well as widely measured property in multi-gym cable manufacture. Accordingly, having high tensile strength reduces weight and cost without affecting performance. Sole fitness Singapore uses high tensile strength such as 907kg for cables to provide a smooth, and longer range of motion.
Q: Which pulley system is the most efficient for the multi-functional gym?
Answer
The low pulley station with a 1:2 resistance ratio is the most efficient for the multi-gym because it reduces half the weight and produces resistance for that weight. In this way, users will get accurate resistance for leg extension, cable curls, rows, and many more workouts. Inspire multi gym M2 has both low and mid pulley stations for starters to expertise.
Q: What exercises can I do with this gym machine?
Answer
With inspire fitness multi gym, users can able to perform a wide range of exercises such as
Bench Press
Crunches
Biceps Curl
Dead Lift
Glute Kick
Lunge
Squat
Triceps Pushdown
Lat Pulldown, and more
Therefore, extend your workout time and list of exercises to get results very quickly.
Q: Is there any quick-driven way to develop terrific abs and triceps?
Answer
If you're looking for a quick way to develop your abs and triceps, then the multi-gym M2 mid-pulley station with a 1:2 resistance ratio is the best choice. This mid-pulley system is designed with multi-handle bars with 4 adjustable standards and reverse positions. In addition to that, it also has a free-motion cable system to improve mobility and coordination.
Q: Need a compact multi-gym for my home gym? Whether it's suited for me?
Answer
We introduced this home Multi Gym machine that occupies only less area of your home gym and you can place it in any corner of the room. The set-up dimension of this multi-gym is 165 (L) x 124 (W) x 198 (H) cm and the weight is 182kg.