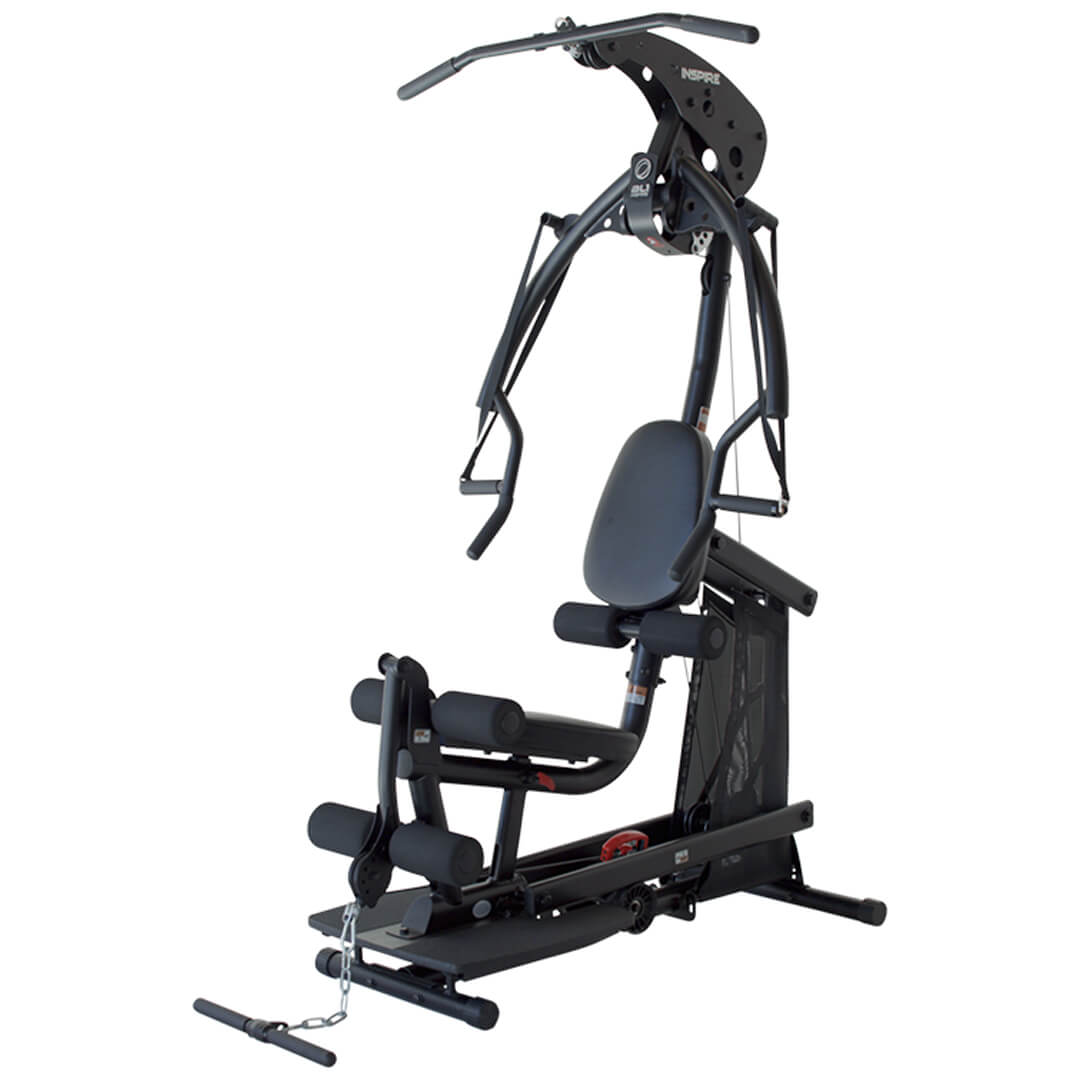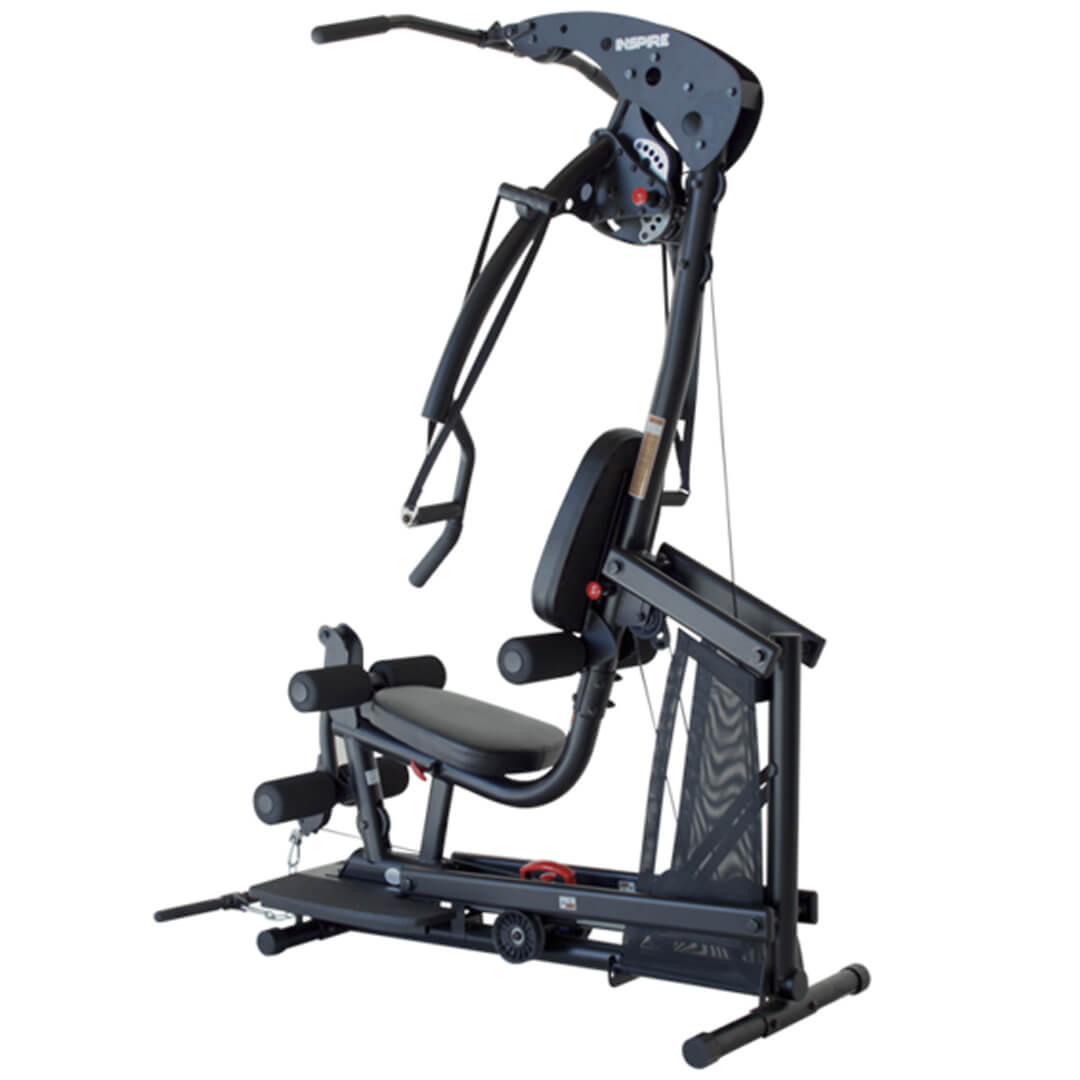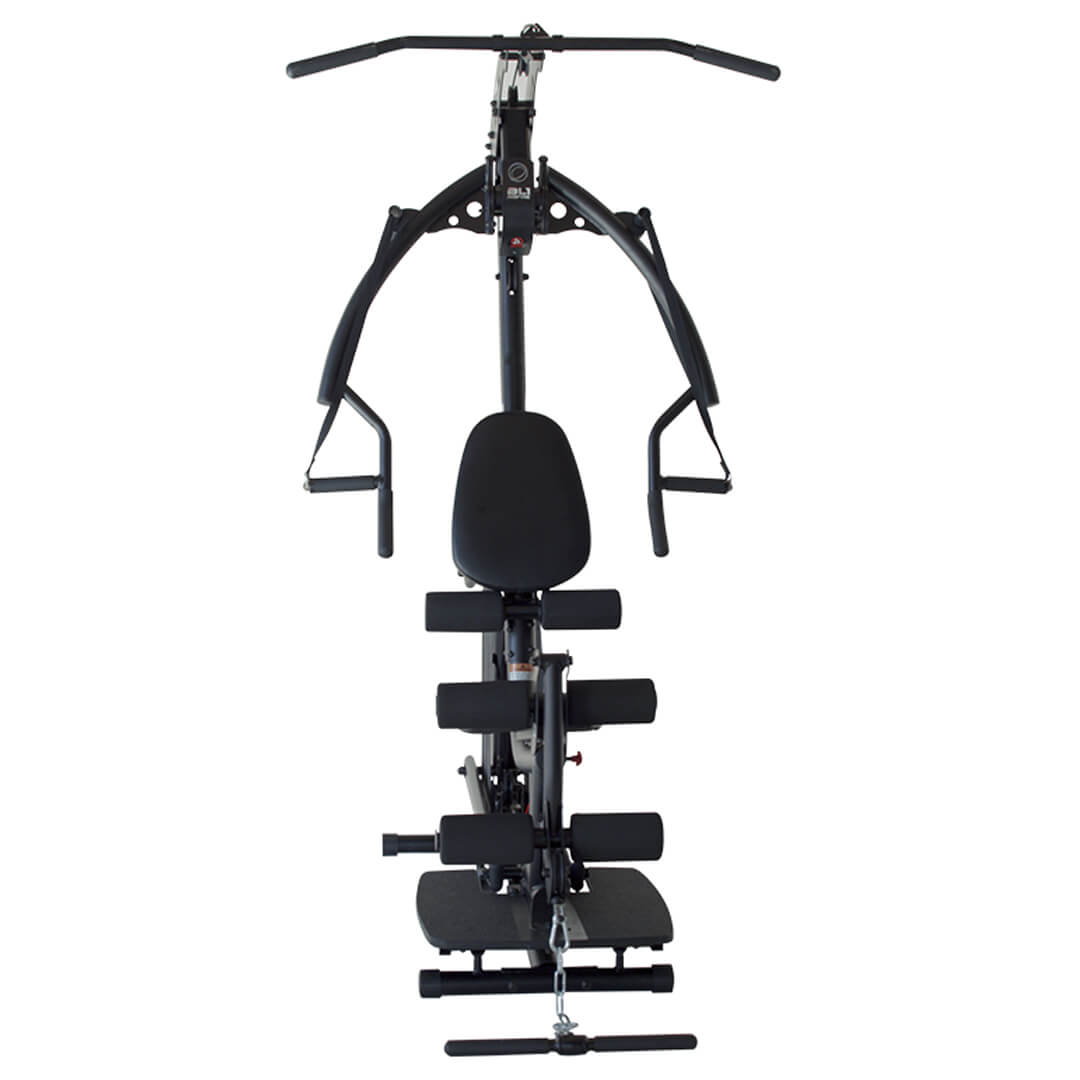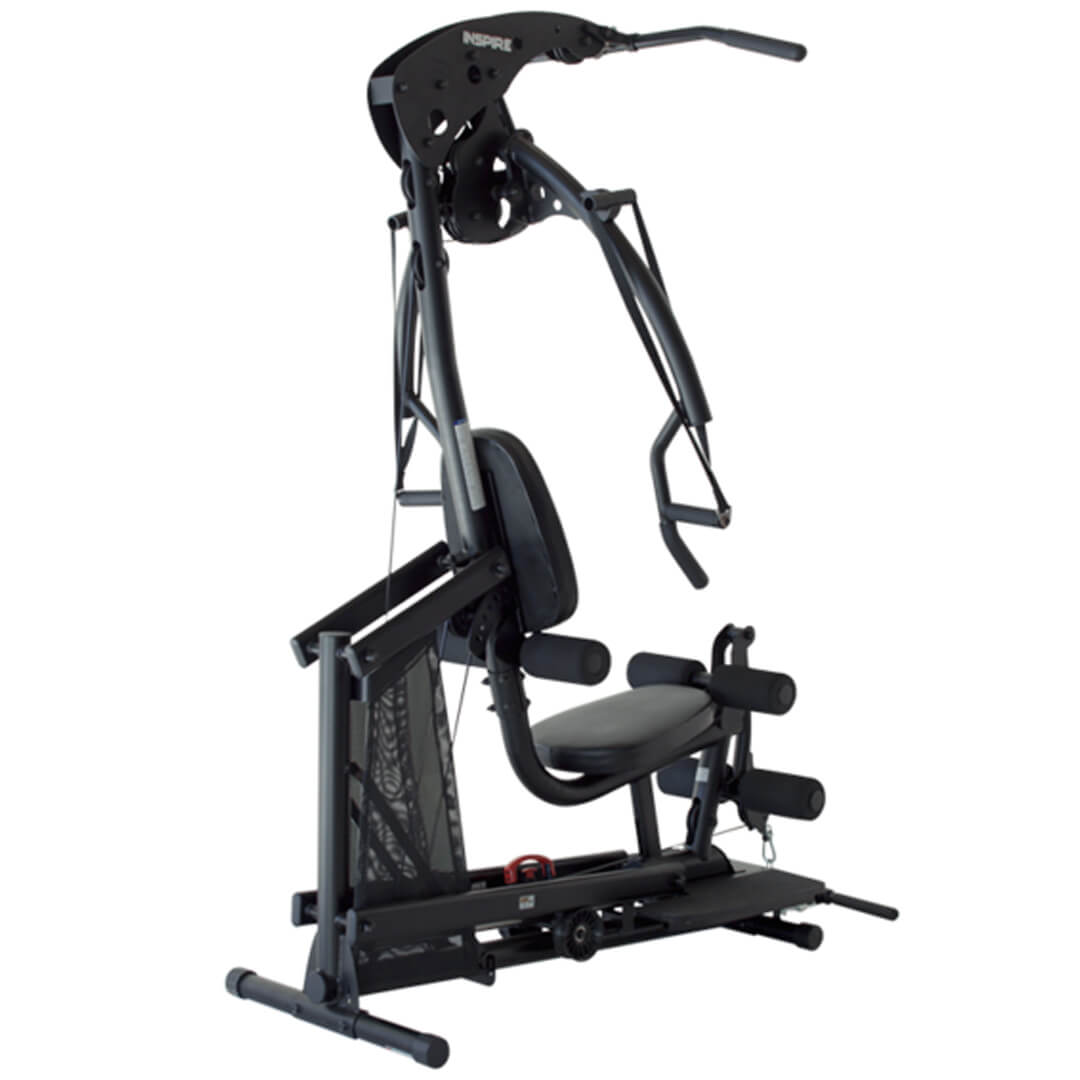 Share
Free Shipping
Get free delivery for orders above $200
A charge of $20 will be applied for orders below $200
0% Instalment Payment Plan
Applicable for the products that cost above $500
0% Interest Rate & Requires participating credit card for the plan

COD
Pay the cash at the time of delivery
Delivery & Installation schedule will be intimated
Frequently Bought Together
INSPIRE BODY LIFT BL1 HOME GYM
Our Inspire Body Lift BL1 machine lets your own body weight as resistance which thus increases the overall body's metabolism by burning more calories and fat. This Body Lift Home Gym offers adjustable resistance from 10% to 150% of your total body weight. The resistance can be adjusted easily by just a user-friendly one-handed slide adjustment. Without worrying about the body size, anyone can use this home gym machine as the seat and backrest are completely adjustable. This results in a more personalized and effective workout. With a minimal footprint, this Body Lift machine is perfect for any corner of the home or gym.
ROBUST BUILT QUALITY
Engineered with heavy-duty round and oval steel, our Inspire Body Lift Machine has extended durability, reliability and eliminates regular maintenance. The electrostatic powder-coating protects the machine from rust and corrosion and the matte Black finish makes the machines look classier. The Polyurethane coated cables has the tensile strength of 907kg.
COMFORT AT ITS BEST
The soft-cushioned orthopaedic padded seat and backrest let the user workout comfortably during bodyweight training and reduce the chance of back pain. The durable, sweat-proof design of the seat and backrest gives a cozy feel during intense workouts. The foam rollers for doing bench press and leg extensions eliminate the friction and provide a smooth grip. The backrest can be adjusted to 5 various positions based on the type of exercise you do.
ADJUSTABLE RESISTANCE
The lever adjustment that is conveniently placed under the seat, lets the user adjust the required resistance level more easily and quickly. The total of 15 adjustments where each adjustment position corresponds to a percentage of the bodyweight from 10% to 150%. Just pull the lever arm, drag it onto the desired position and lock it back into place.
MULTIPLE WORKOUT STATIONS
Pec-Fly Station: By pulling the handgrips attached with straps offers more flexibility in activating the chest muscles and strengthens the overall core and arms.
Chest-Press Station: The multi-grip handles with 10 adjustable angle positions are used to perform chest press, supported rows and many shoulder exercises.
High & Low Pulley Station: The Lat Bar in the high-pulley station offers effective training in developing and strengthening triceps, shoulders and back muscles. The low-pulley station offers a wide array of exercises such as stand-up curls, kickbacks and curls.
Leg Developer: The Leg developer attachment that is connected to the lower-pulley system, allows the user to do leg extensions, one leg curl and stand-ups.
ARRAY OF EXERCISES
With this one Body Lift machines users can perform a vast range of exercises like AB Crunch, Biceps Curl, Chest Fly & Press, Deltoid, Leg Extension, Lat Pulldown, Shoulder Press, Kickback, Side Bend, Upright Row and over 30 exercises.
AVAILABLE ADD-ONS
There are some available attachments that can be connected with this Inspire Body Lift BL1 machine and they are Lat Bar, Curl Bar, Abdominal Bar and Triceps Rope. In addition to the above variety of exercises, there are a lot more exercises that can be done by attaching these add-ons to the machine.
SPECIFICATION
| | |
| --- | --- |
| Brand Model | Inspire BL1 |
| Frame | Heavy-Duty Oval & Round Steel |
| Color | Matte Black |
| Finish | Electrostatic Powder Coat |
| Cables | 907kg Tensile Strength |
| Upholstery | Contoured Orthopaedic Pads |
| Resistance Adjustment | One-handed Adjustment Slide |
| Resistance | 10% to 150% of Body Weight |
| Accessories | 46cm Revolving Curl Bar & 122cm Steel Lat Bar |
WARRANTY
| | |
| --- | --- |
| Frame | Lifetime (Exclude Rust & Coating) |
| Upholstery & Grips | 6 Months |
| All Other Parts | 1 Year (Including wear & tear) |
| Labor | 1 Year |
DIMENSION
| | |
| --- | --- |
| Set-Up Dimension | 140 (L) x 110 (W) x 226 (H) cm |
| Product Weight | 97kg |
Q: Need a strength trainer for my HBD house, is this Multi Gym suits me?
Answer
The problem associated with the strength trainer is the noise of weight plates smacking together and this is the reason for weightlifters hesitate to buy a multi-gym, especially the users who live in HBD houses. To get rid of this problem, sole fitness Singapore introduces the inspire body lift home gym, that uses your own body weight as resistance to avoid noise. Thus, you don't father about neighbours, sleeping kids, and others.
Q: Need multiple gym machines to build a home gym, can multi gym replaces all other machines?
Answer
Yes, our Inspire Multi Gym replaces all other gym machines. We need gym machines based on our requirements to start a home gym. In this case, buying an all-in-one multi-gym to save money and space is a great choice rather than looking for more equipment, because it's engineered with heavy-duty round and oval steel.
Additionally, the electrostatic powder coating protects the machine from rust and corrosion. Thus, you will end with assured excellent durability and reliability produced machine.
Q: How many resistance levels are available in the multi-gym? Can I adjust between them?
Answer
There are a total of 15 resistance levels available in our Body lift BL1 home gym machine and you can able to change the resistance based on your requirement or work from a low to a high level of intensity. There is a simple lever located conveniently under the seat that makes it easy and quick to change the resistance. Each resistance adjustment position corresponds to a particular percentage of the body weight from 10% to 150%.
Q: Can I get both the upper and lower body station in a single machine?
Answer
Yes, you can get both upper and lower body stations in a single BL1 Home Multi Gym, as it includes both stations to perform a wide range of workouts for the arm, back, abdominal, chest, leg, and shoulder. In this way, you can able to maintain less equipment in your home gym to save space, neat and clean.
Q: Can I use this multi-gym machine as a leg developer?
Answer
Yes, of course, you can use this inspire home gym as a leg developer and as well as activate this single machine as multiple stations like:
Pec-Fly Station
Chest-Press Station
High & Low Pulley Station
Leg Developer
Therefore, you get everything in a single machine.
Q: What are the accessories included in the package of the home gym?
Answer
A package of Multi Station Home Gym includes the following items:
46cm Revolving Curl Bar
122cm Steel Lat Ba
Q: What is a display set?
Answer
A display set is the one that is used for display in our showroom.