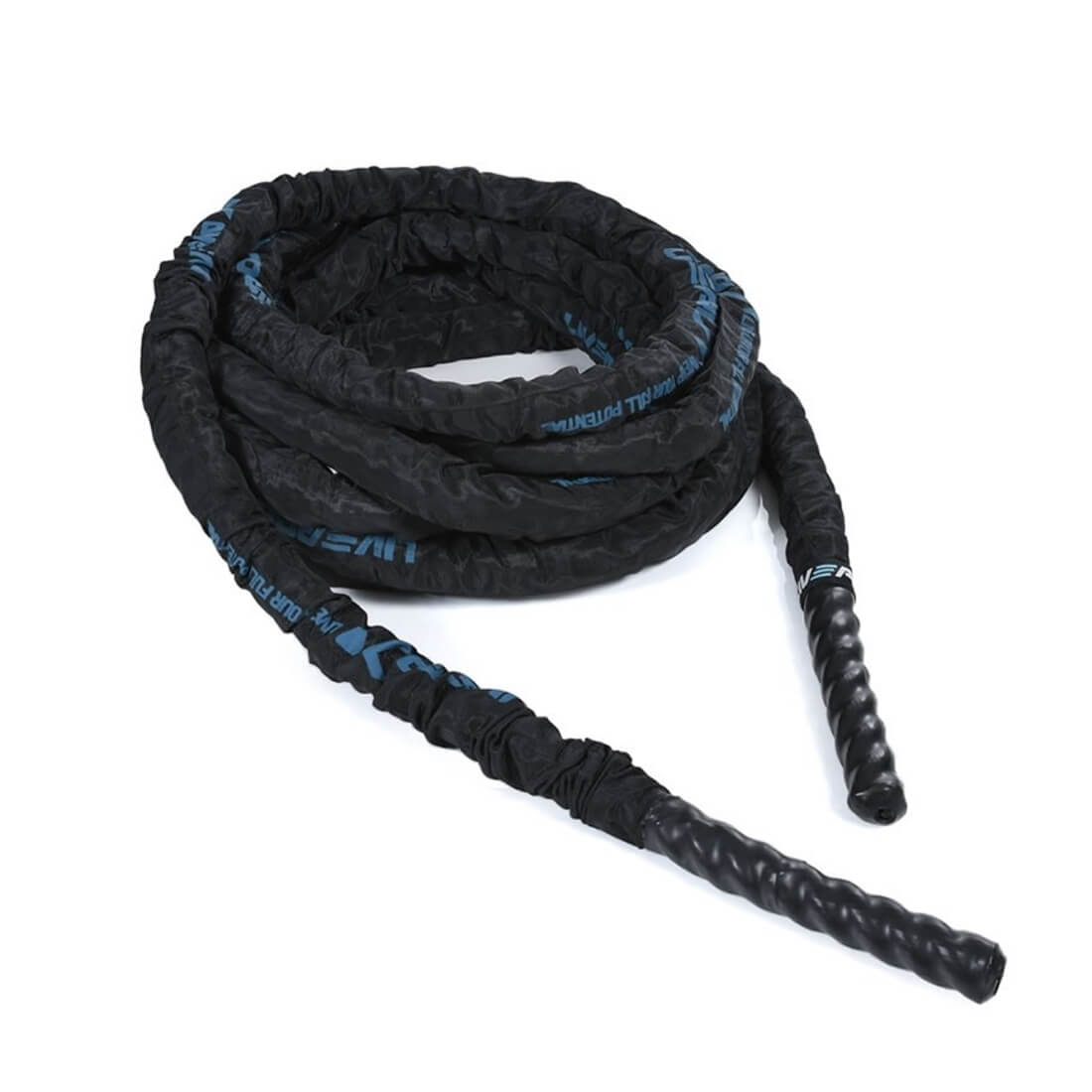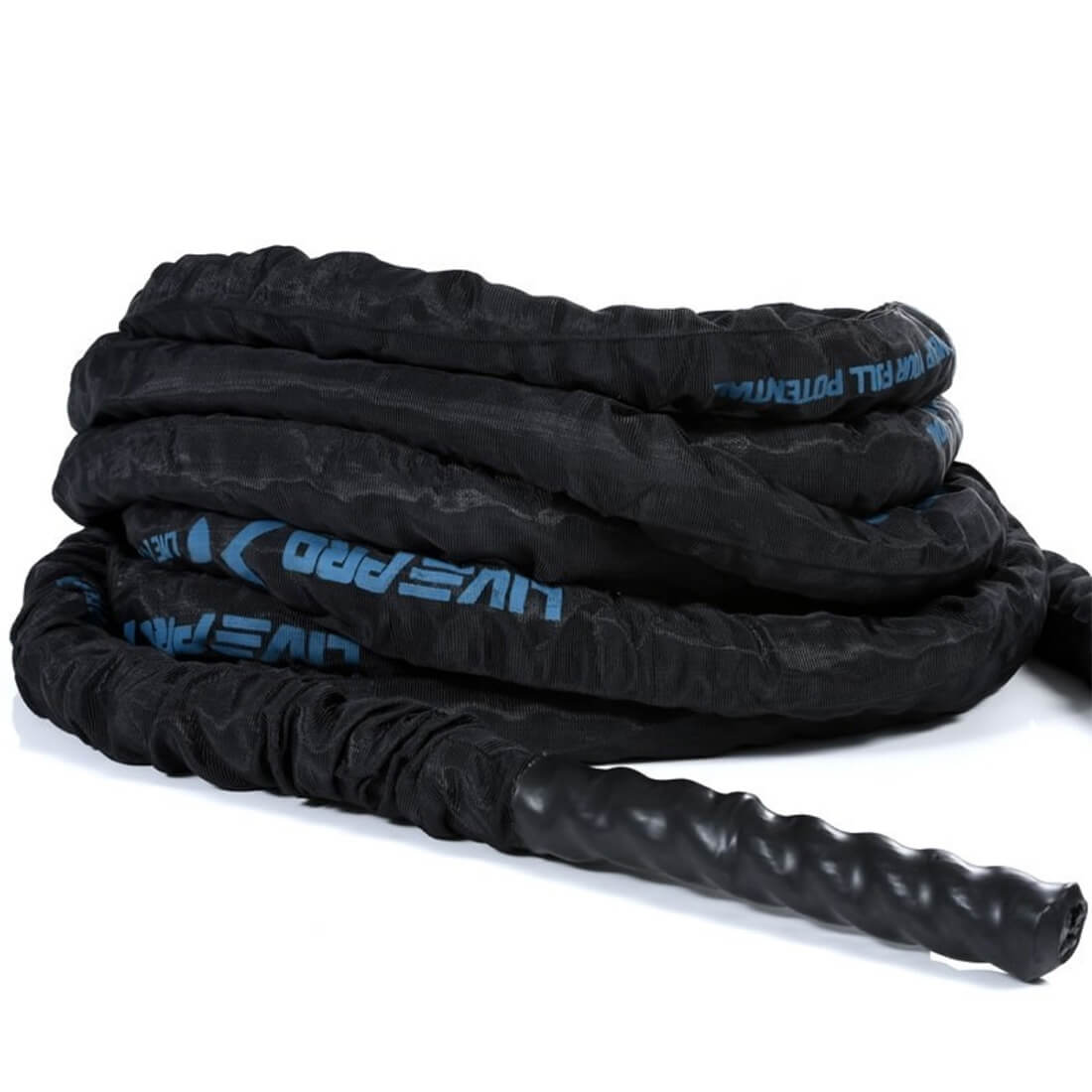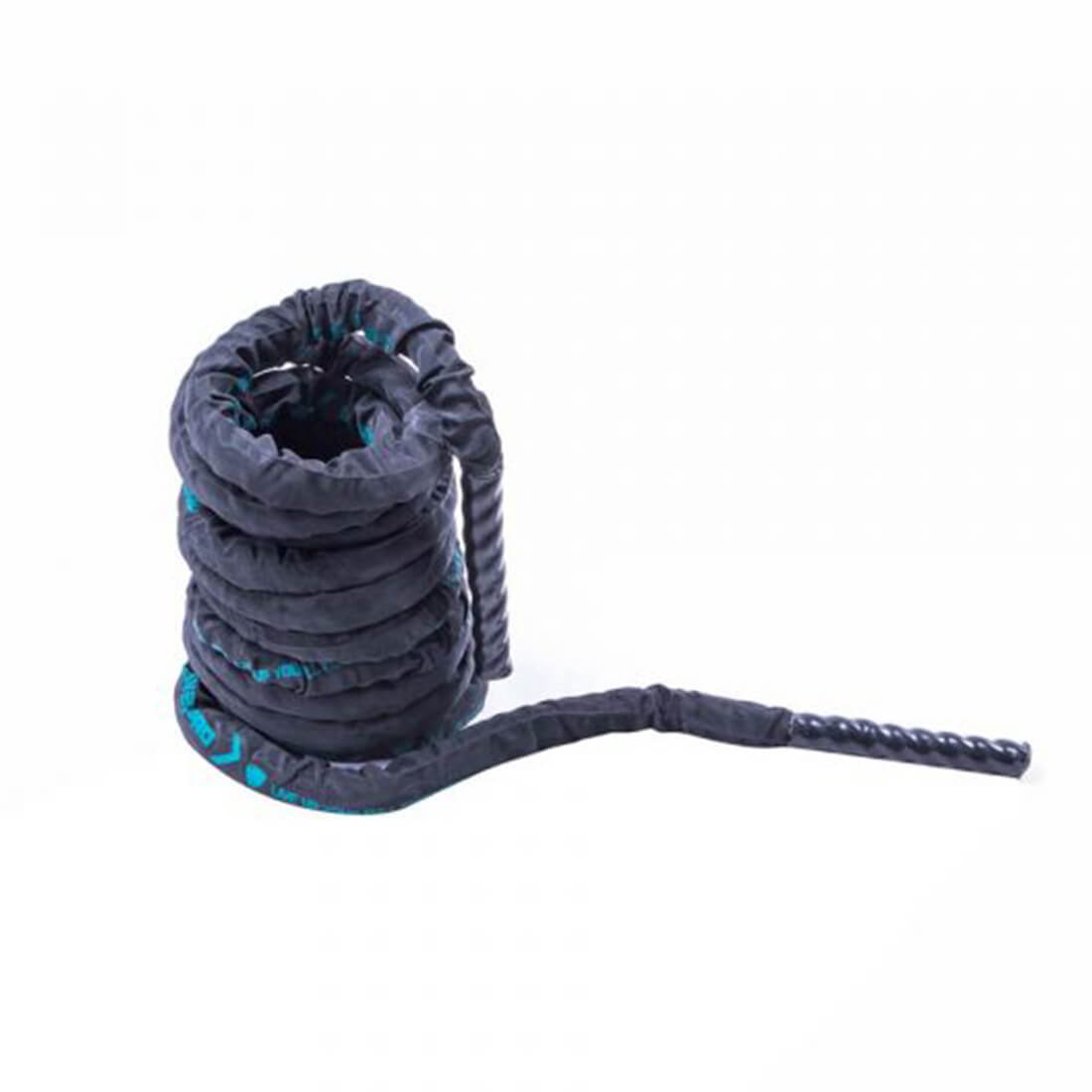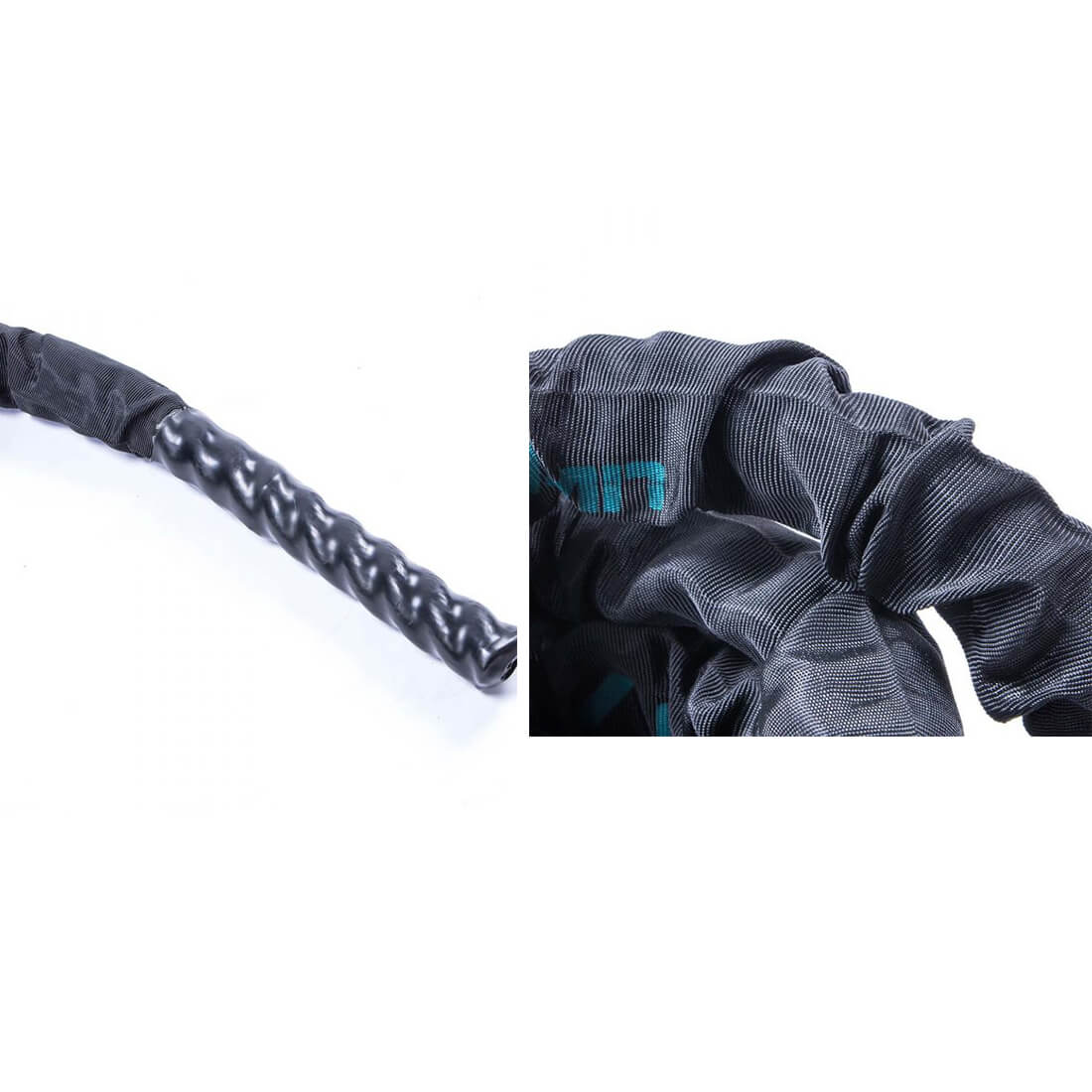 Share
Free Shipping
Get free delivery for orders above $200
A charge of $20 will be applied for orders below $200
0% Instalment Payment Plan
Applicable for the products that cost above $500
0% Interest Rate & Requires participating credit card for the plan

COD
Pay the cash at the time of delivery
Delivery & Installation schedule will be intimated
BATTLE ROPES
(9m To 15m)
The Polyester covered Battle Rope assists you in upper body workout and muscle strength. It is durable as it is made of best quality material. The flexible design makes it easier to carry it everywhere.
It is used for pulling, climbing and versatile exercises.These swing ropes are available in 3 different lengths 9m, 12m & 15m. For explosive power and core exercises, training with these battle ropes increases the body's strength and overall fitness in a faster way.
ENDURING ROPES
Our Livepro swing ropes are durably made with a bundle of polyester silk strands. In order to reduce the wear and tear resistance, the high strength material is rigid and soft enough to ensure smooth workout session. This is flexibly designed so it can be carried anywhere for your workout routine.
DIFFERENT ROPES LENGTHS
Our Livepro battling ropes comes in three different sizes of corresponding weights are as given,
9m / 7.2kg , 12m / 9.8kg, 15m / 10.2kg
Based on your fitness levels and requirement, you can pick the right one for you for a cosy and intense workout
LONG& FIRM HANDLE
The heat-shrinkhandles of the Livepro ropes let you handle the ropes with comfort and non-slip grip. The extra-long handles ensure the long space to hold and hence prevents slipping due to sweats during intense workout times. The cloth cover wrap over the ropes gives extensive protection and extends the lifetime.
UTILIZATION
Pulling, Climbing and various other exercises are done with the assistance of the Covered Battle Rope. These ropes can be rolled and stored anywhere as it occupies only a very little space. No matter where you are as these are portable and can be taken wherever you go. Start your training at the ease of your comfort!
Specification
| | |
| --- | --- |
| Brand Model | Livepro LP8172 |
| Material | Polyester |
| Dimension | 3.8cm |
Size
| | |
| --- | --- |
| Length | Weight |
| 9m | 7.2kg |
| 12m | 9.8kg |
| 15m | 10.2kg |