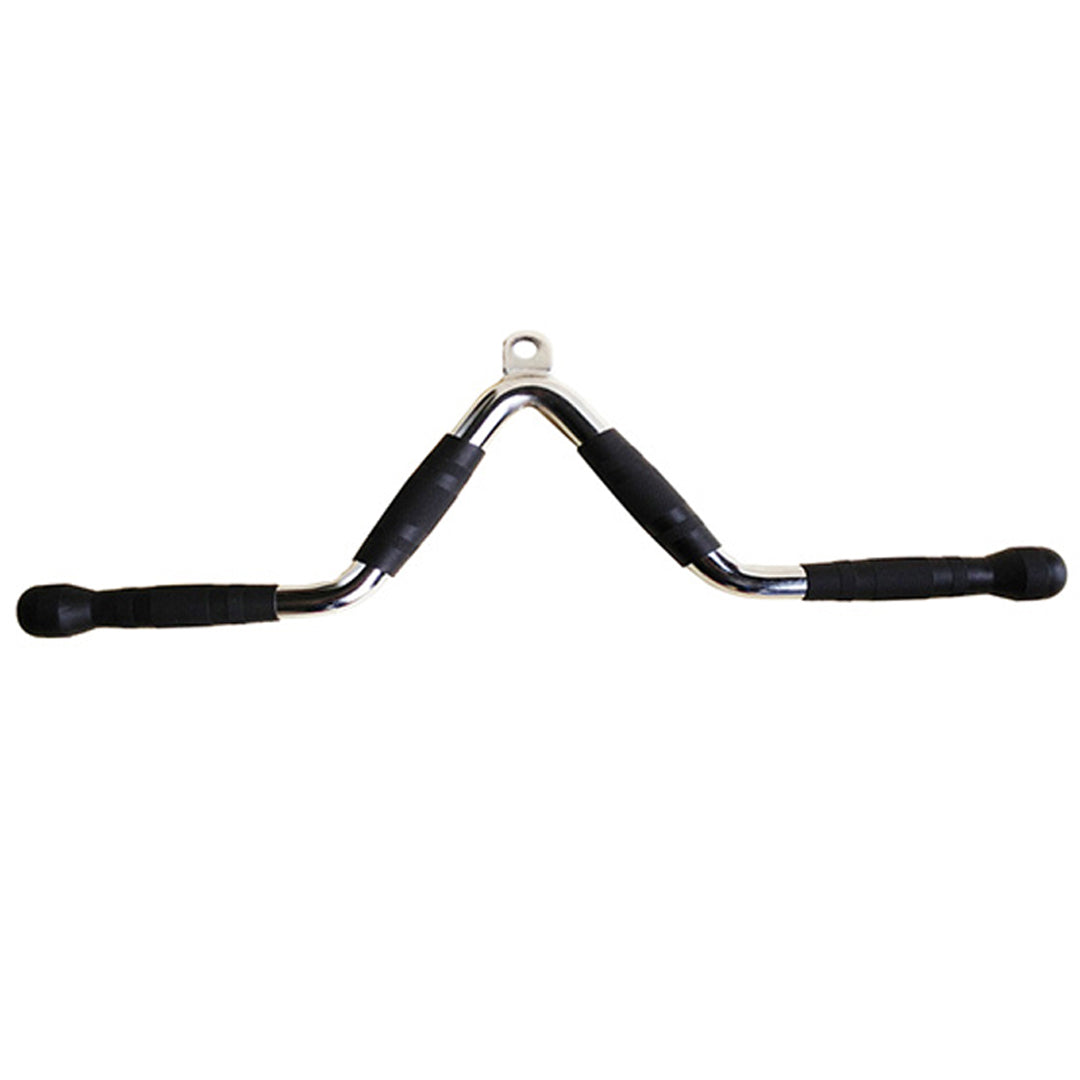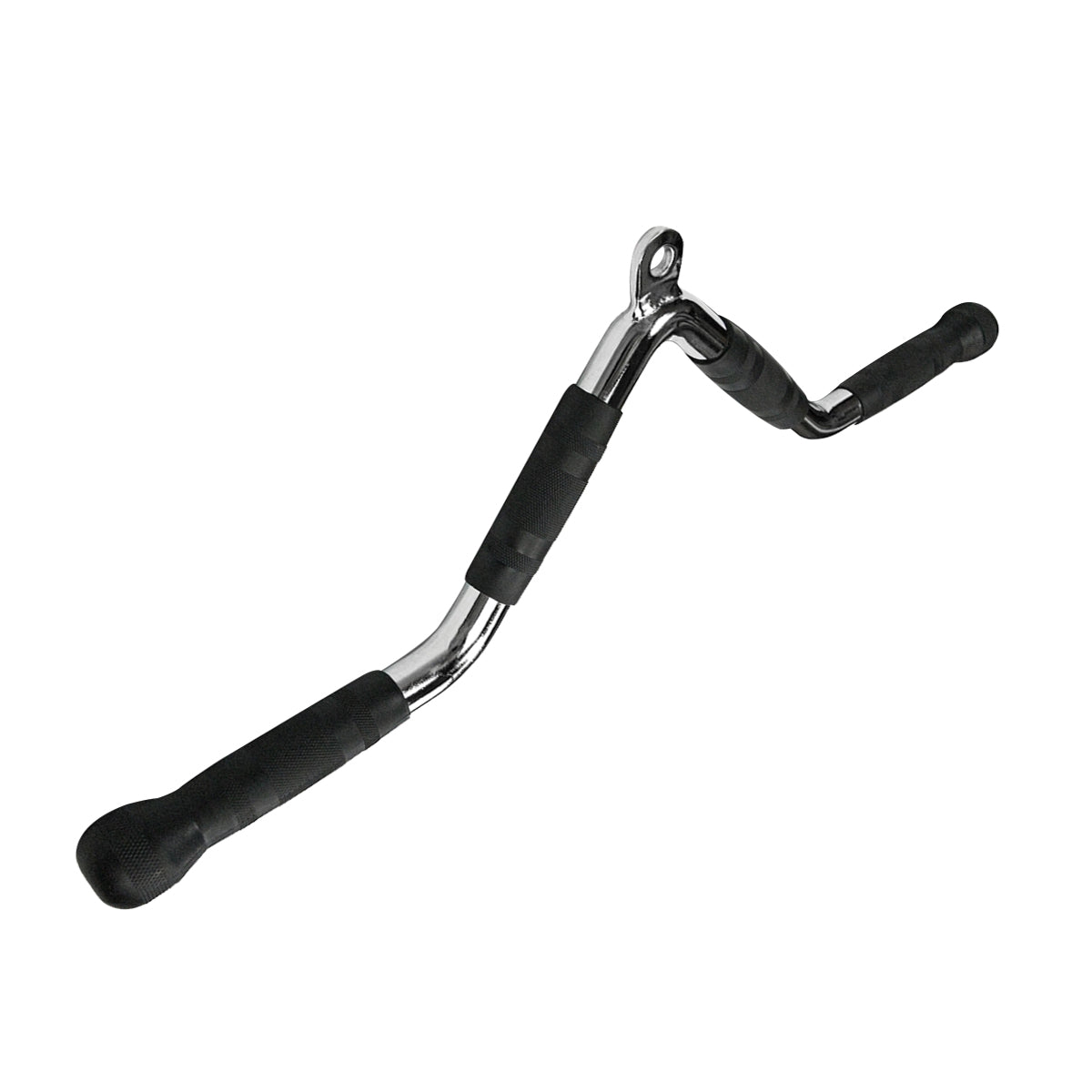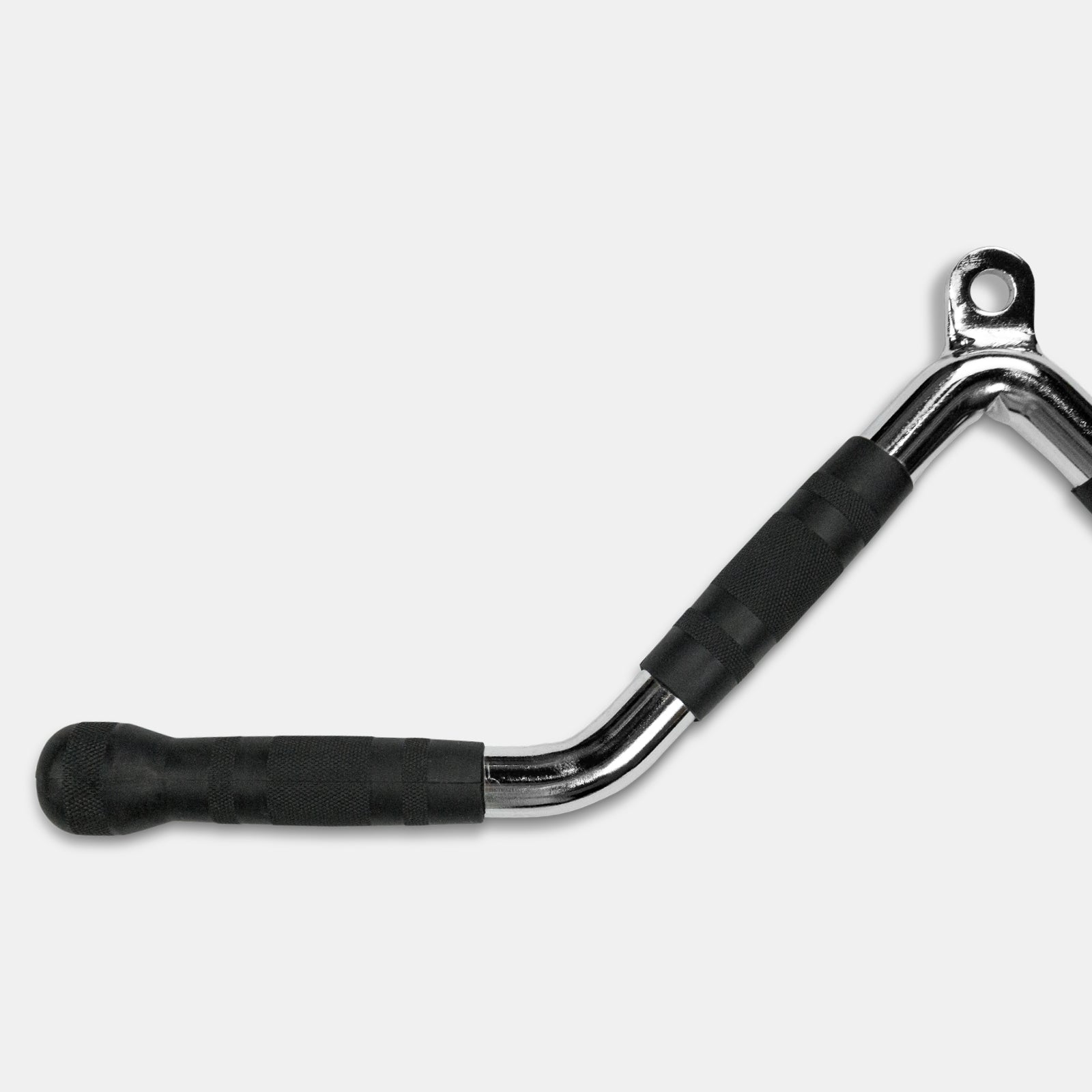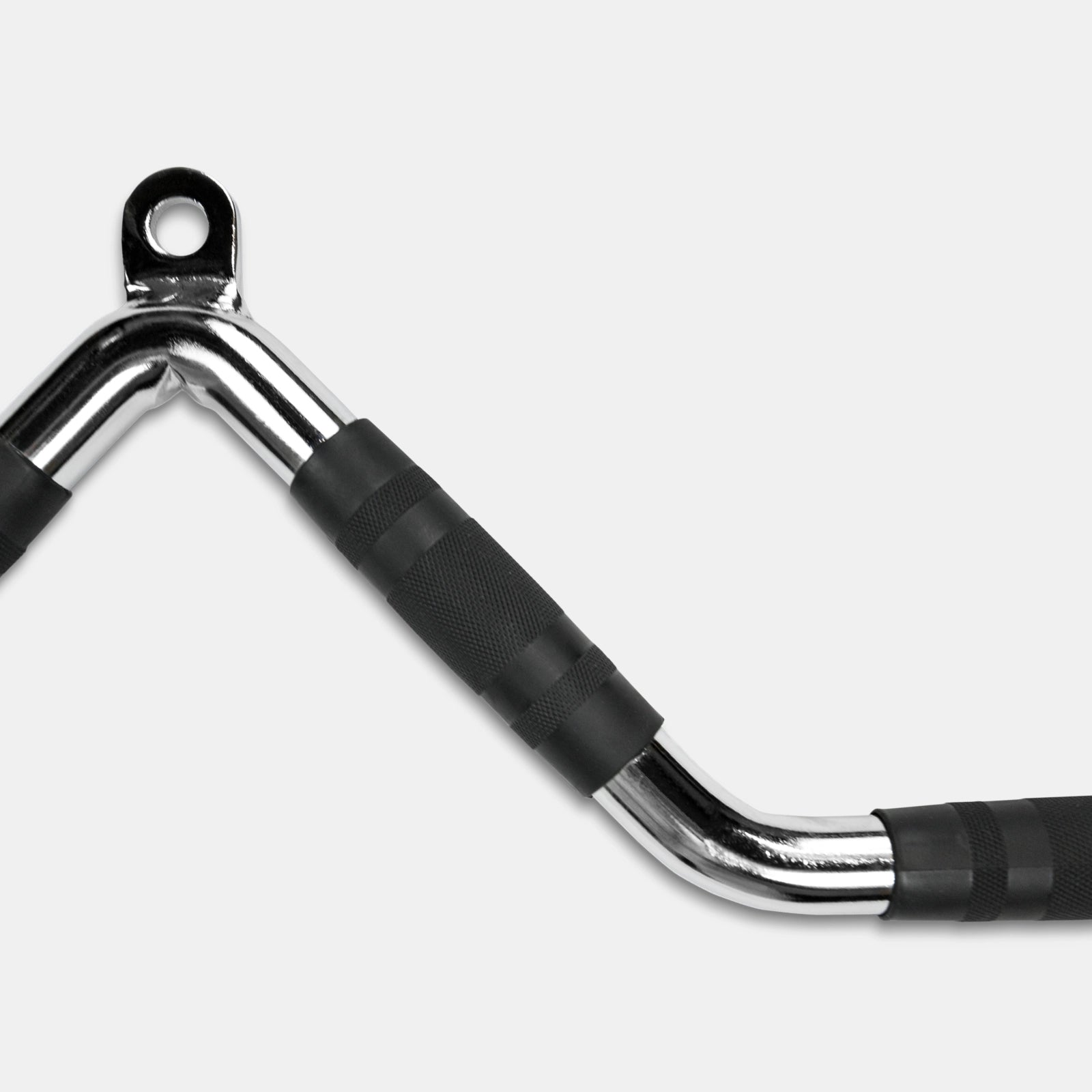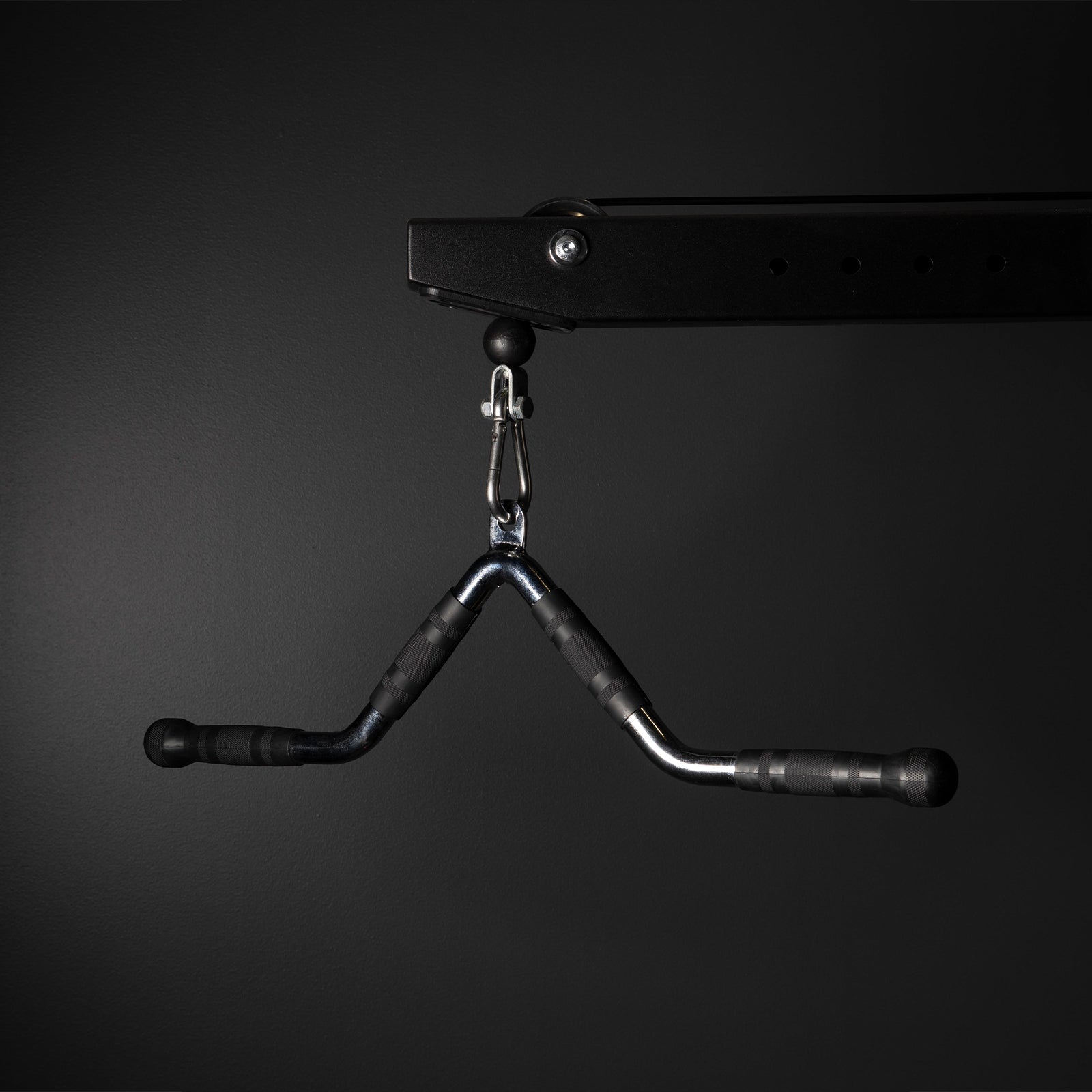 Share
Free Shipping
Get free delivery for orders above $200
A charge of $20 will be applied for orders below $200
0% Instalment Payment Plan
Applicable for the products that cost above $500
0% Interest Rate & Requires participating credit card for the plan

COD
Pay the cash at the time of delivery
Delivery & Installation schedule will be intimated
The ergonomic V-shape design ensures a full range of motion during biceps and triceps exercises.The handle is made of heavy-duty steel with knurled rubber grips to avoid slipping during pulling exercises. Two handle variations allow versatile training exercises on the cable tower.
Features
Solid steel with pressed-on non-slip PU-covers
Rubber Contoured Grips & Knurled Handles
Length
60.0 cm
Color
Chrome / Black
Q: Want to target my specific part of biceps, can I do it with this angled bar?
Answer
Yes, you can able to target your specific part of the biceps and triceps with this angled bar, as this is ideal choice to looking on your upper body and allows to work on specific parts.
Q: Why I need to buy angled bar among more options?
Answer
Our Livepro angled biceps/triceps gym bar is constructed with solid steel with pressed-on non-slip PU-covers and the end is finished with rubber contoured grips and knurled handles, so users surely feel the comfort and lifetime.