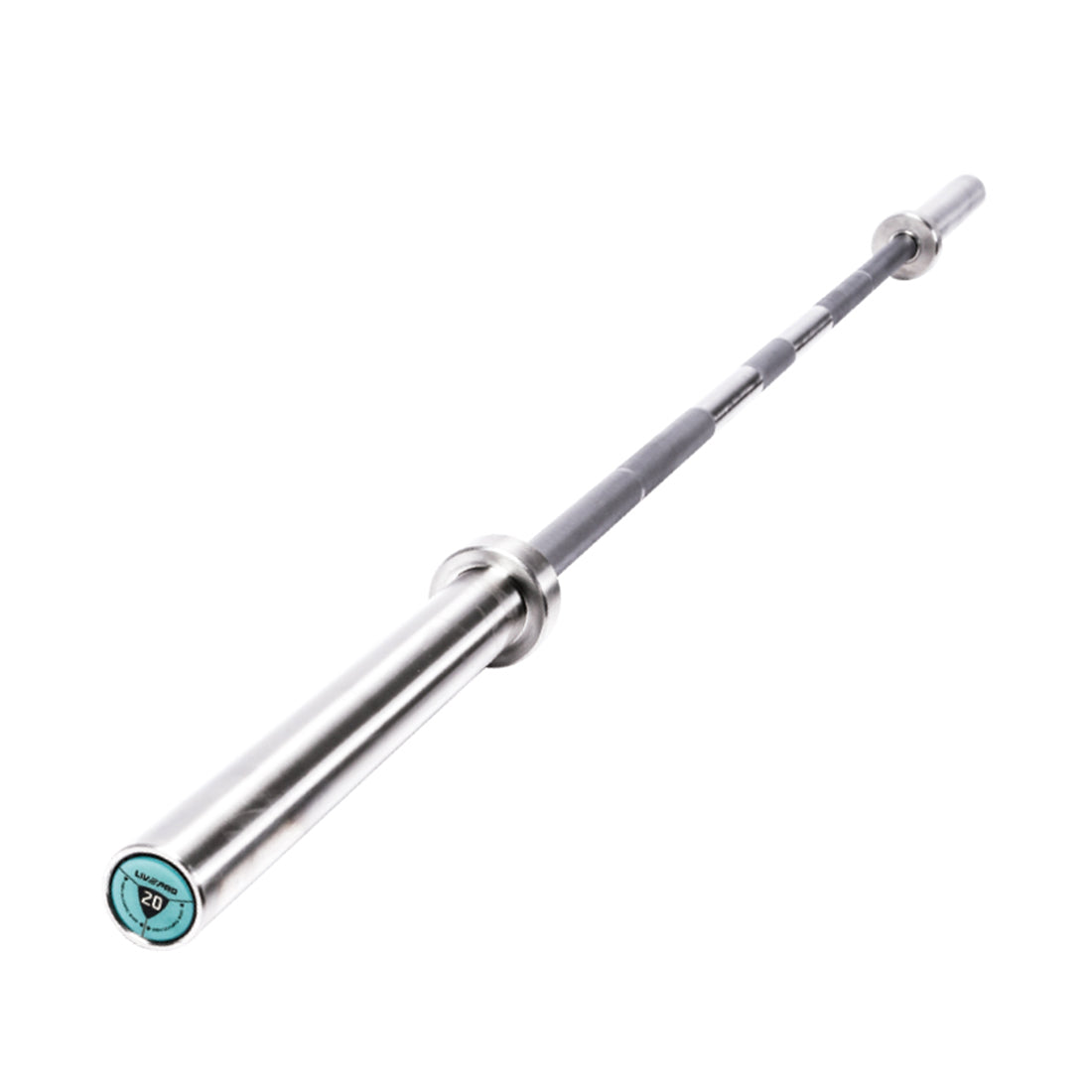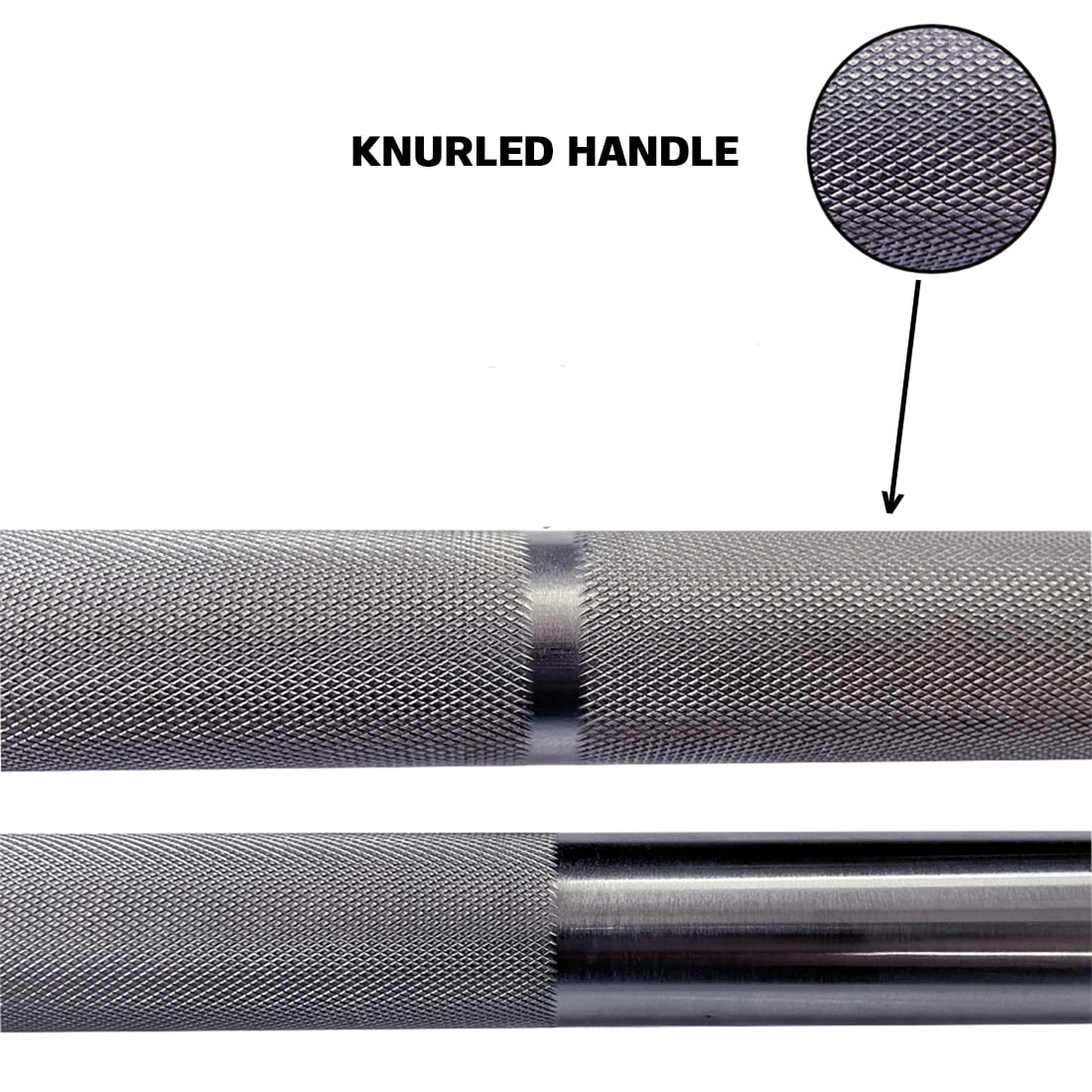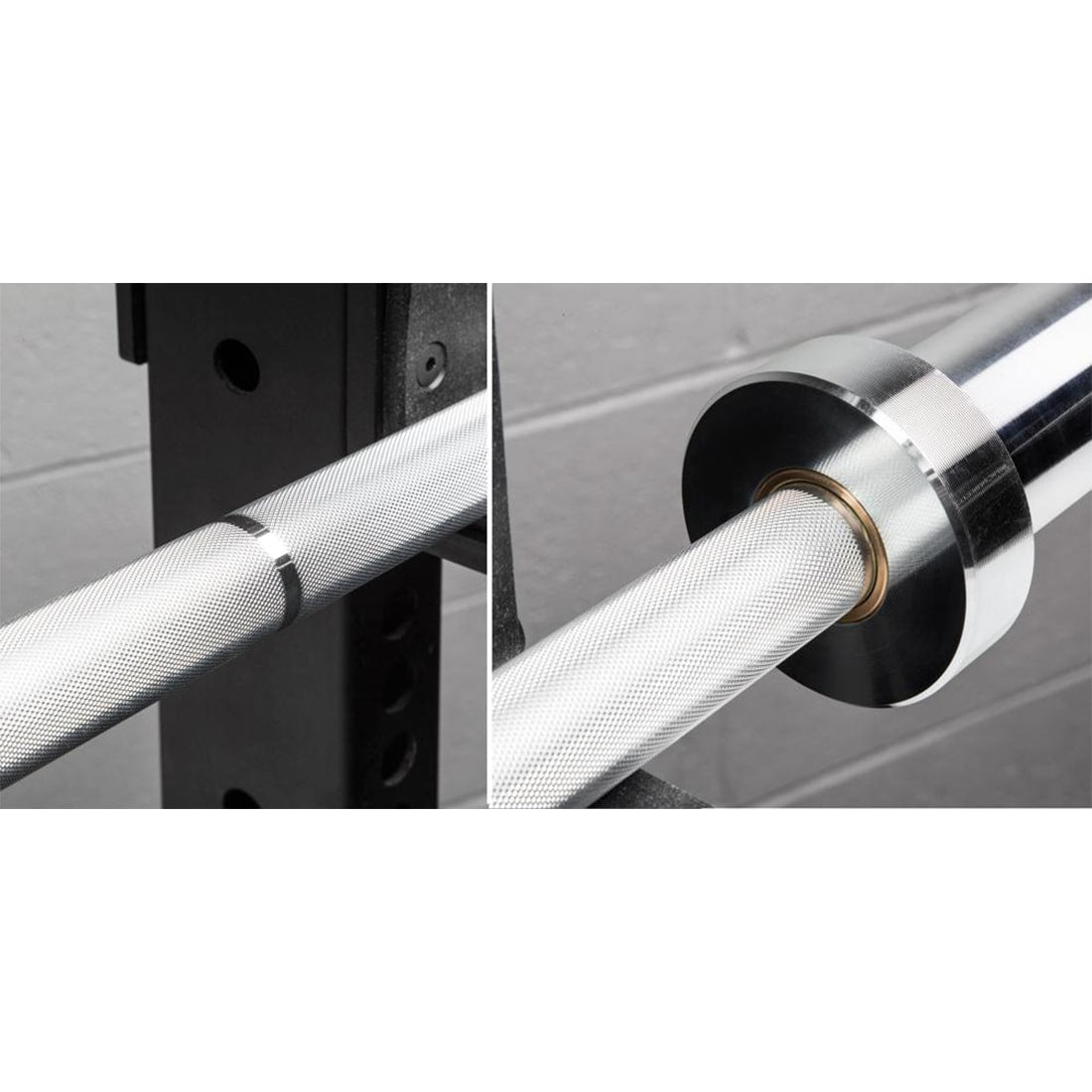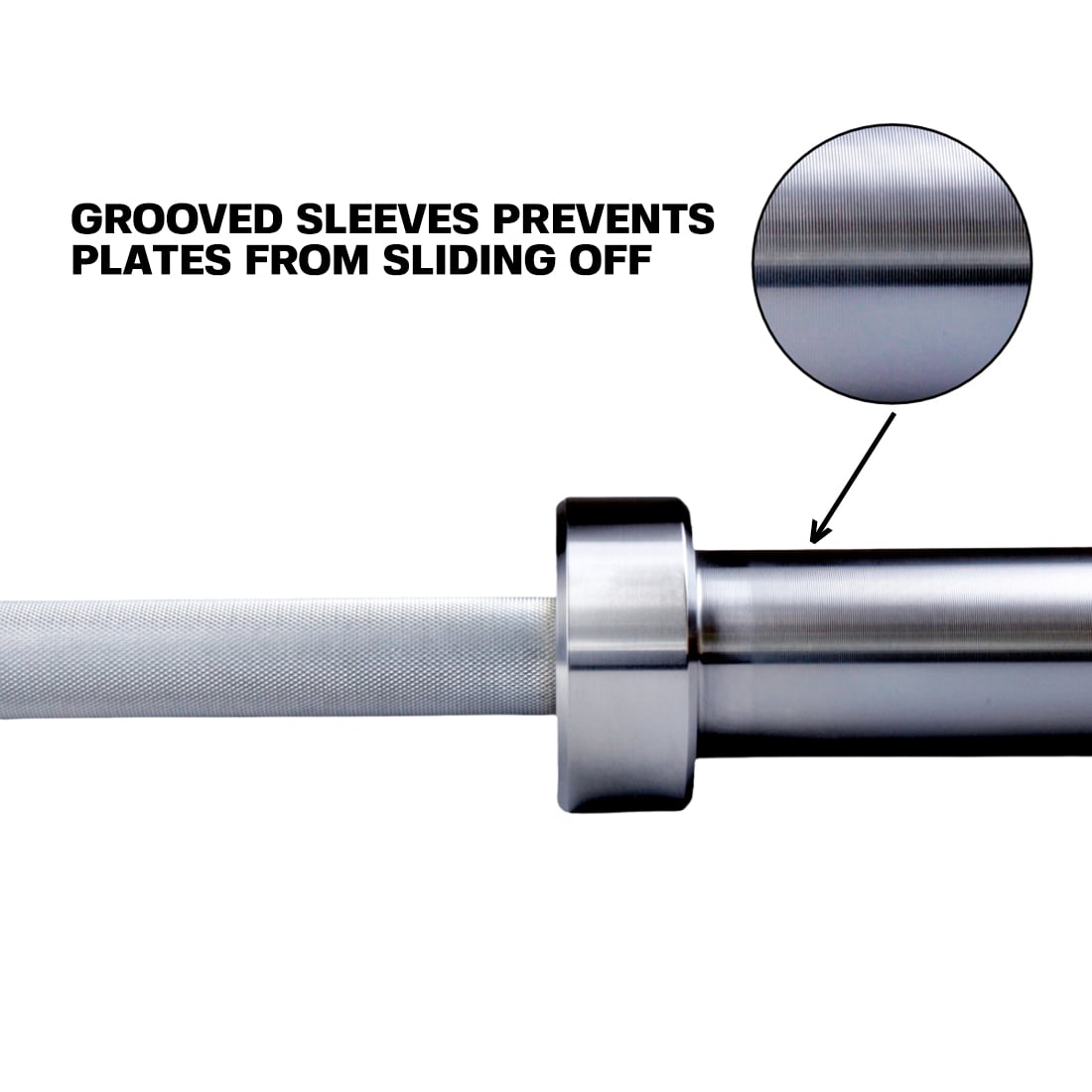 Share
Free Shipping
Get free delivery for orders above $200
A charge of $20 will be applied for orders below $200
0% Instalment Payment Plan
Applicable for the products that cost above $500
0% Interest Rate & Requires participating credit card for the plan

COD
Pay the cash at the time of delivery
Delivery & Installation schedule will be intimated
RIGID CONSTRUCTION
This CrossFit barbell is built from solid stainless steel with a hard chrome finish, ensuring strength and durability. The strong engineering withstands heavyweight for an extended period without any bent or damage. The knurled handle ensures a comfortable and safe grip; the rotating sleeves with the precision bearings reduce pressure on wrists and forearms.
COMPATIBLE WITH 2-INCH PLATES
This Livepro Olympic barbell bar has a loadable sleeve diameter of 2-inch. This versatile design makes it suitable to load Olympic grip plates, Olympic bumper plates and Olympic cast iron plates of 2-inch insert hole diameter. To learn proper technique and range of motion in a commercial club and gym, or in your personal home or garage, this one is the best fit for all.
VERSATILE
Our Livepro Olympic bar is the perfect bar for explosive exercises like the snatch, clean and jerk, and deadlifts. Obtain a full-body workout or target specific muscle groups, great for short people to do squat, hip thrust, and deadlift. The superior design with large tensile strength work for muscle toning and conditioning allows for a wide variety of workouts.
SPECIFICATION
| | |
| --- | --- |
| Brand Model | Livepro LP8308 |
| Material | Stainless Steel |
| Length | 220cm |
| Grip Length | 131cm |
| Grip Diameter | 2.8cm |
| Sleeve Length | 41cm |
| Sleeve Diameter | 5cm |
| Loading Capacity | 454kg |
| Product Weight | 20kg |