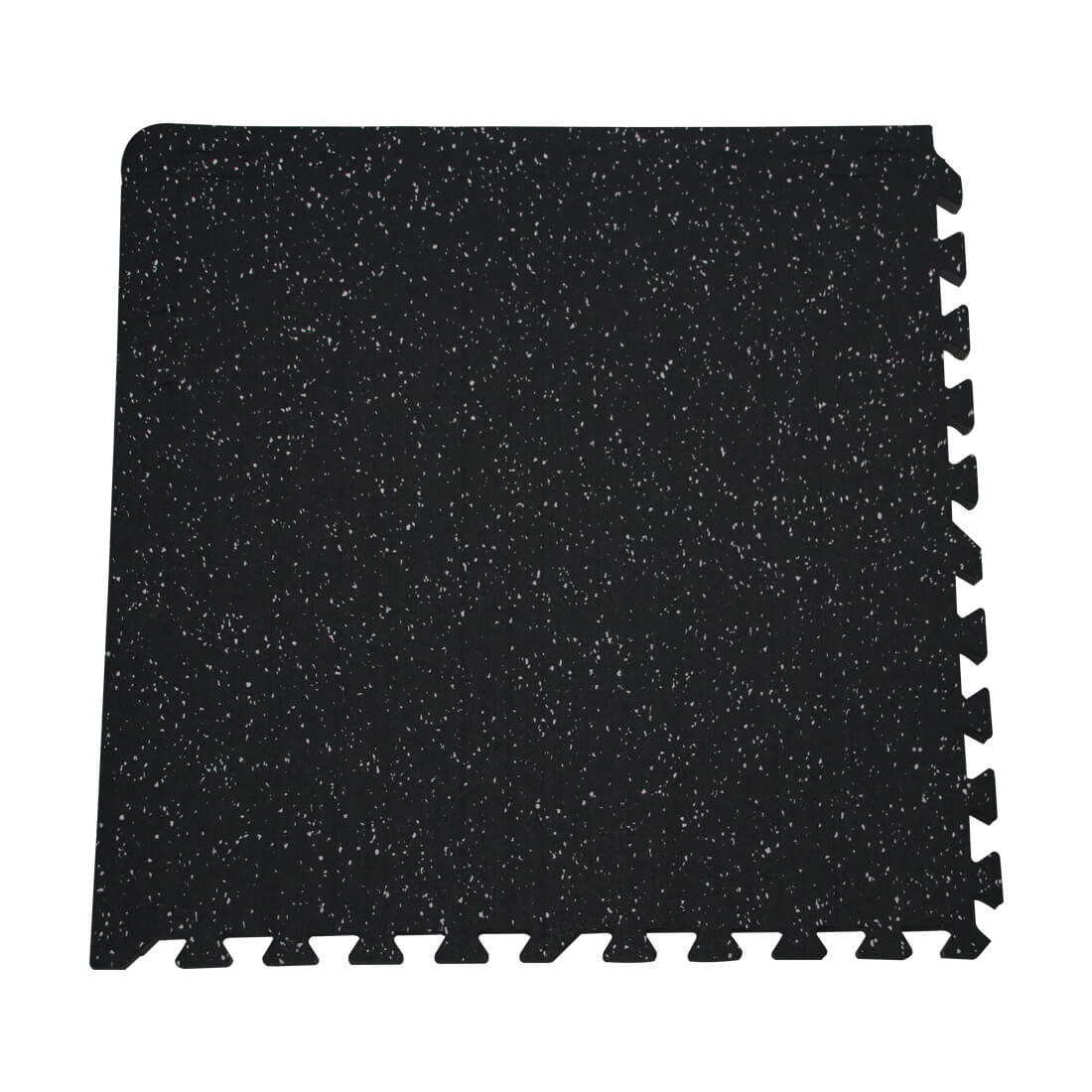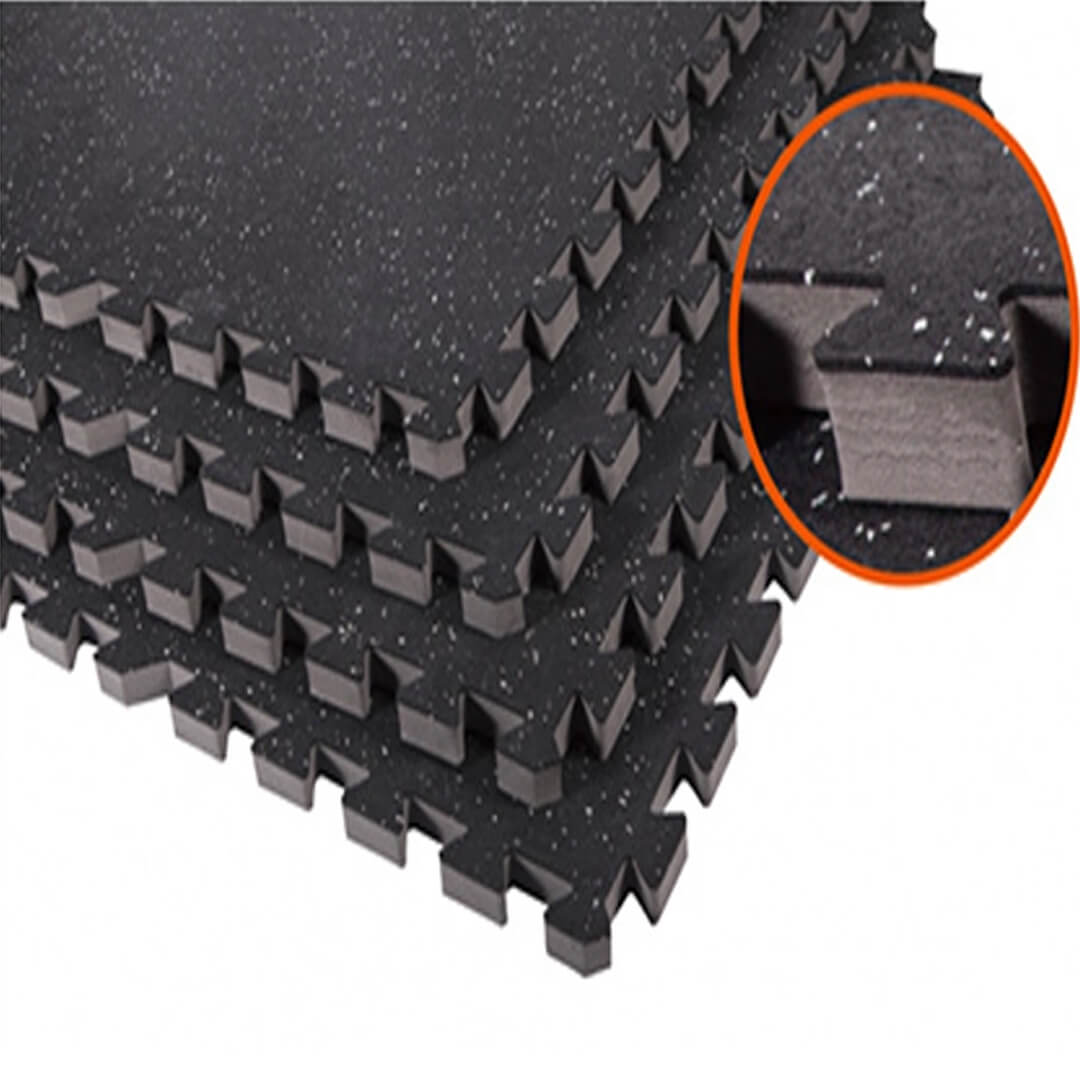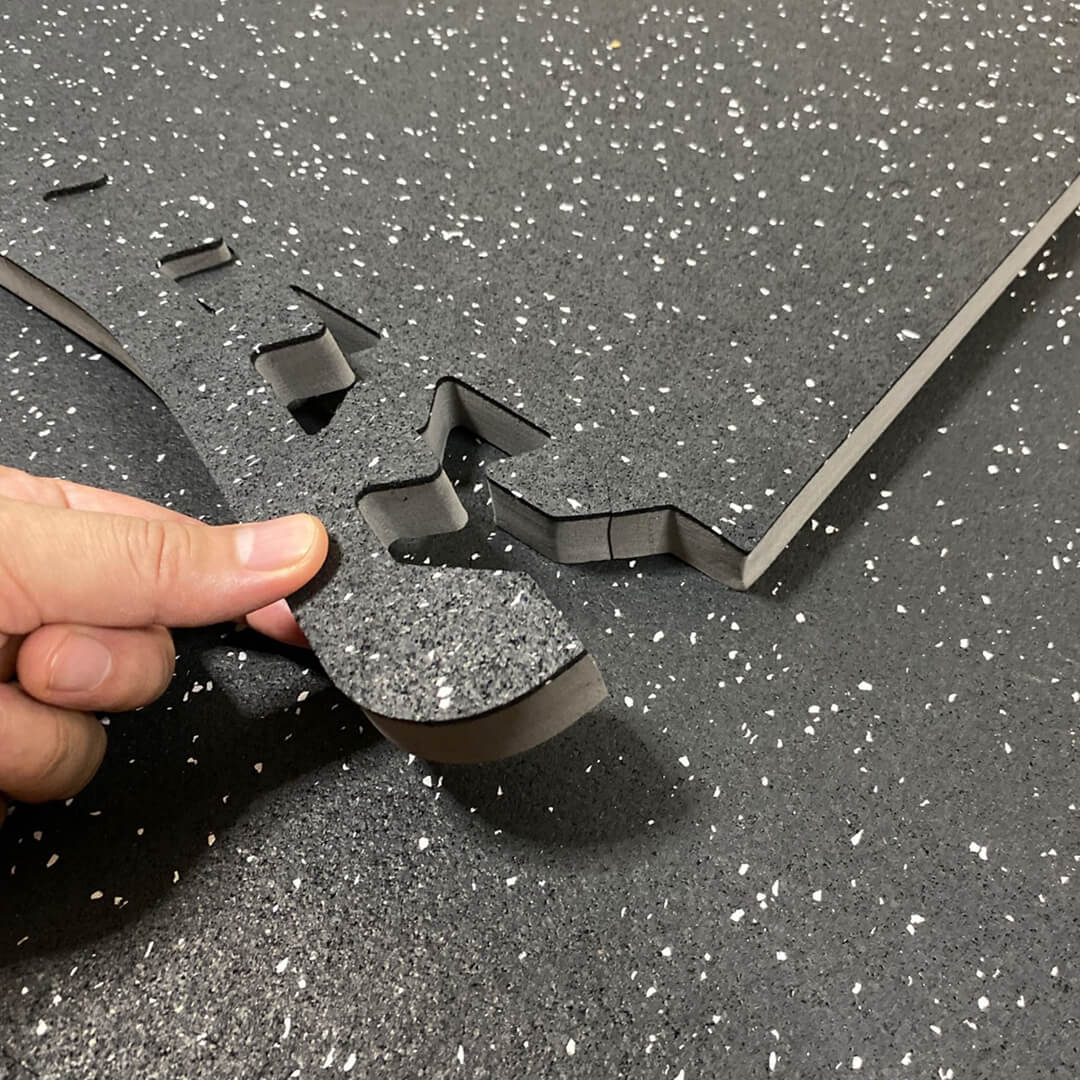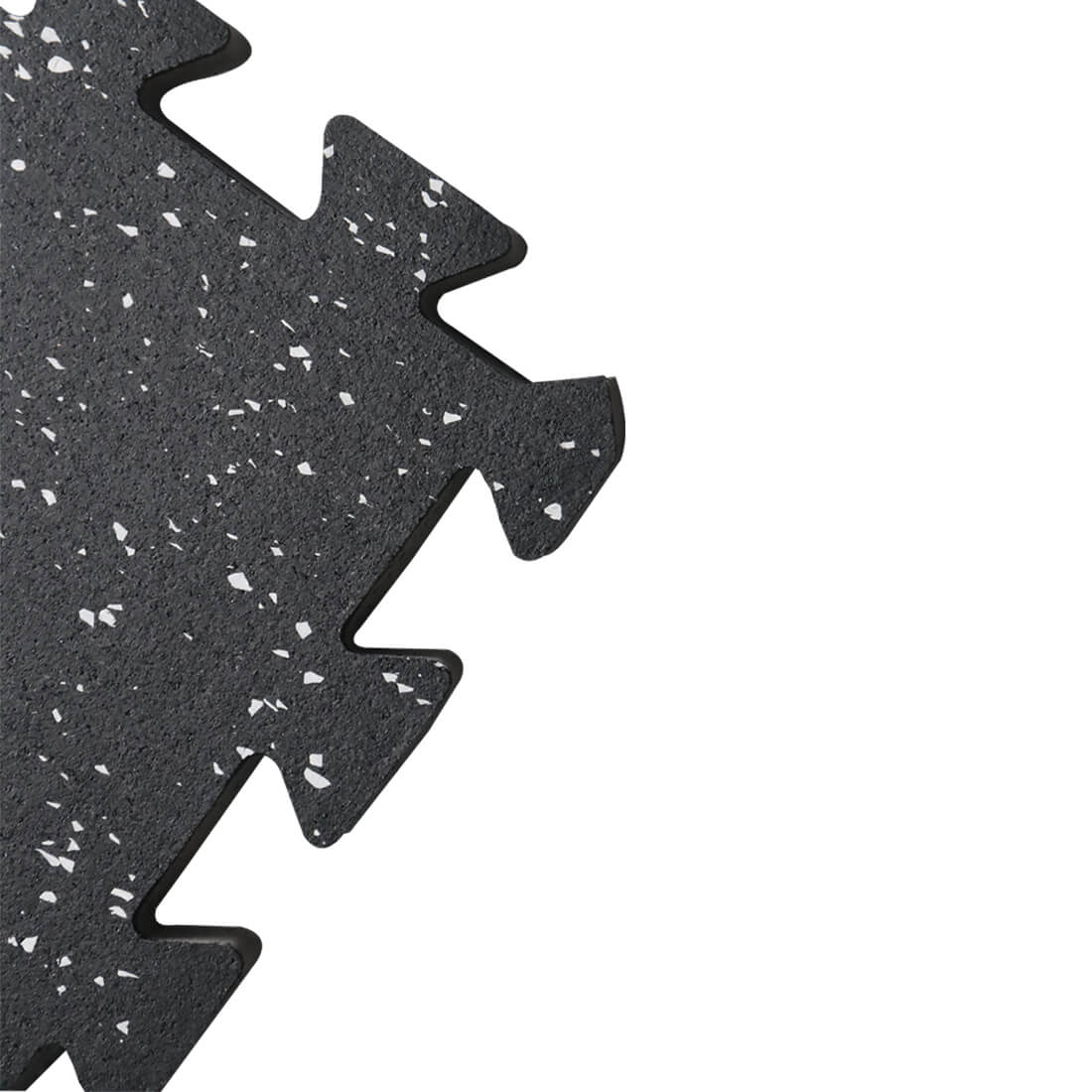 Share
Free Shipping
Get free delivery for orders above $200
A charge of $20 will be applied for orders below $200
0% Instalment Payment Plan
Applicable for the products that cost above $500
0% Interest Rate & Requires participating credit card for the plan

COD
Pay the cash at the time of delivery
Delivery & Installation schedule will be intimated
LIVEUP RUBBER EVA MAT - MATS
The rubber interlock mat is made from both rubber and EVA material. It has a top surface of rubber and a fill of EVA. It can be used for both home and professional gyms. Made to a high quality to ensure long-lasting durability, the interlock mats are manufactured using the "jigsaw puzzle" structure. It features a cushioned non-slip design to ensure stability and total comfort.
With a thickness of 2cm, the mat offers exceptional traction. Comes in a set of 4 pieces, covering an area of 1.2m by 1.2m. One set contains 4 pieces and it can be easily assembled. They are a good option for placing heavy items to protect the floor from damage. It can also be used in kids' play areas where the quality EVA foam can help cushion the kids if they fall.
EXTENSIVE QUALITY
Our Liveup interlocking rubber floor mats are made from high-density, ultra-durable, recycled, soft, textured and flexible rubber and non-toxic Eva foam material. The soft cushioning of these rubber tiles provides a non-slip and impact-free flooring for various workouts like weightlifting, free weight and CrossFit training. Note: The given price is for 4 pieces.
IMPROVED FUNCTIONALITY
: Our Eva rubber mat offer optimal safety to the gym floors and increase the functionality for the users. The excellent non-slip, shock-absorption, noise-suppression factors give protection against slip or fall as it provides a stable and vibration-free surface. More than that the 2cm thickness Eva rubber interlocking floor mats Singapore has the sprinkling of bright white speckles and thus gives a classier and more stylish look to your floor.
EASY-TO-ASSEMBLE INTERLOCKING MATS
Our Liveup Eva interlocking mats ensure explicit covering without any gaps and crevices by covering every nook and corner of the floor. Assembling these Liveup interlocking Eva foam tatami floor mats is not a complicated task and it is as easy as connecting the jigsaw puzzle pieces. These easy-to-clean tatami mats can be easily attached to each other and can also be disassembled for quick storage. An ideal interlocking design at the edges with precision cutting construction makes every tile fit tightly and won't break apart even during a heavy workout environment.
VERSATILE TILES
These easy to install, Liveup interlocking floor mat protect the floor from damage, scratches & dents. It is suitable for both residential and commercial applications which include the garage spaces, fitness room, gymnastics, exercises, gyms, fitness clubs and studios. No deformation to your gym floors anymore!
Specification
| | |
| --- | --- |
| Brand Model | Liveup LS3264 |
| Material | Top–Rubber / Fill–EVA Foam |
| Dimension | 60 (L) x 60 (W) cm |
| Thickness | 2cm |
| Color | Black with White Speckles |
| Warranty | 6 Months |
Q: Is the given price for one mat?
Answer
Yes, the given price is for 4 pieces of mat
Q: What is the thickness of the tile?
Q: These tiles are made of which material?
Answer
It has a top surface of the rubber and a fill of EVA foam
Q: Is there any strong odour?
Answer
Only the top thin layer is of rubber; The interior of the mat is Eva foam. Thus, there is no strong odour of rubber.
Q: Does it come with the edge pieces?
Q: What is the density of the mat?
Answer
The density is about 30%
Q: Does the package include 2 sets?
Answer
Yes, it does come in a set of 2 i.e, 4 pieces. Each piece measures 0.6m by 0.6m to form an area of 1.2m by 1.2m.
Q: May I use this mat for free weight training?
Answer
Of course, you can